Oatmeal Chocolate Chip Cookies
No mistaking these Oatmeal Chocolate Chip Cookies for raisins. This cookie is loaded with mini chocolate morsels!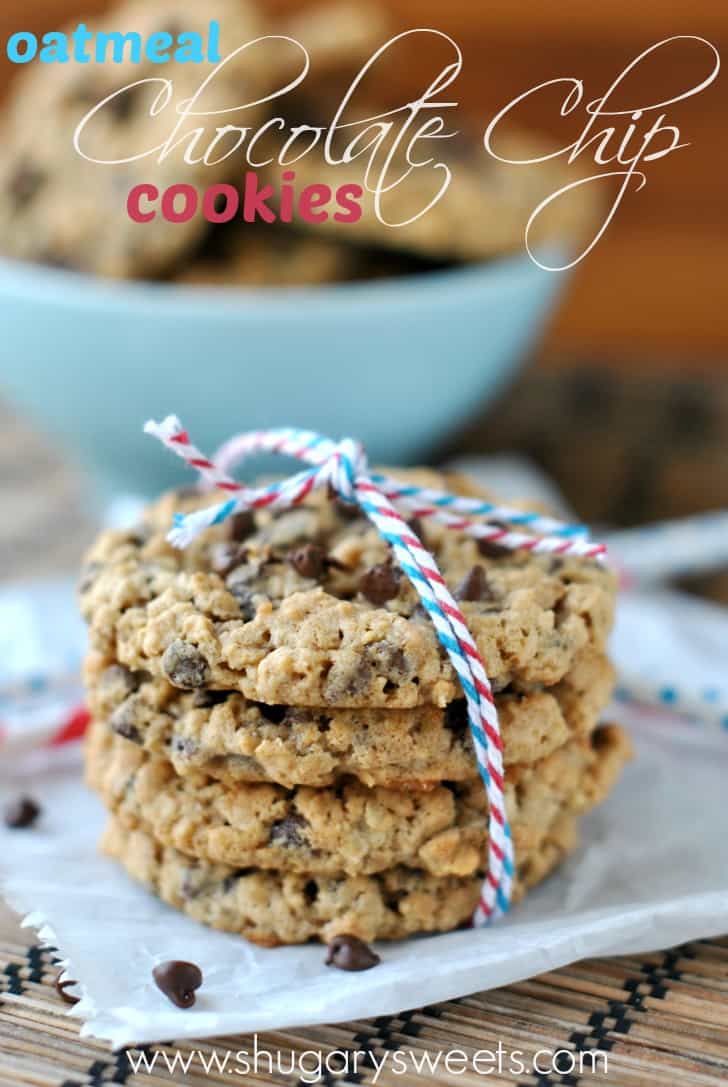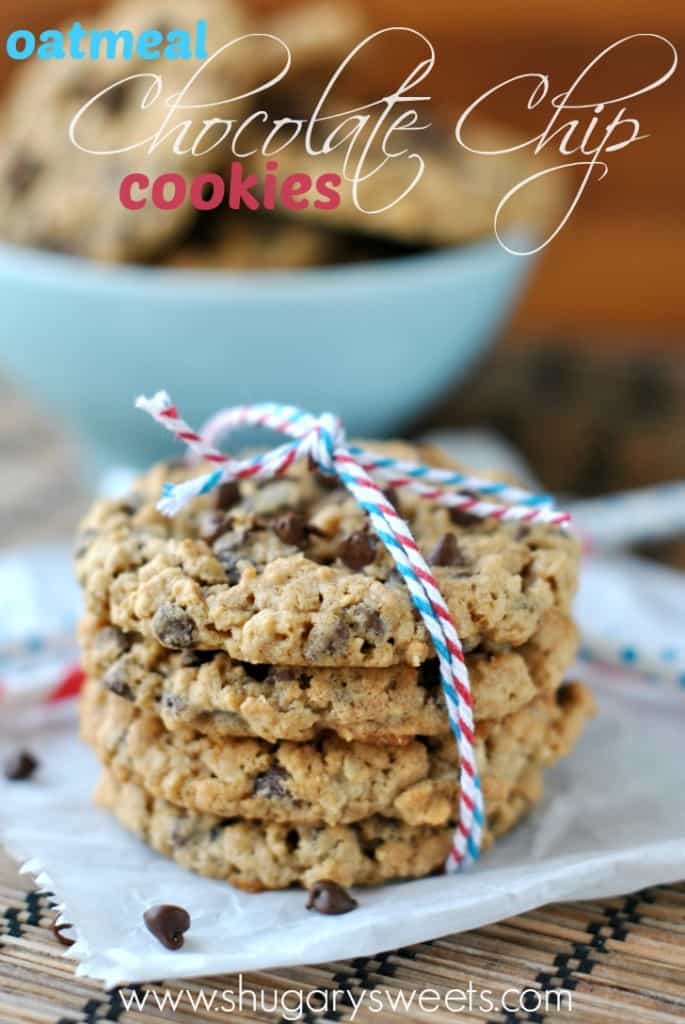 Anyone else have a fear of biting into an Oatmeal Raisin cookie when you were hoping for chocolate chip?
I personally love Oatmeal Raisin cookies, but in my house, there is a huge fear of the raisin. If a cookie even has the resemblance of raisins, they are left in the cookie jar (for me to eat).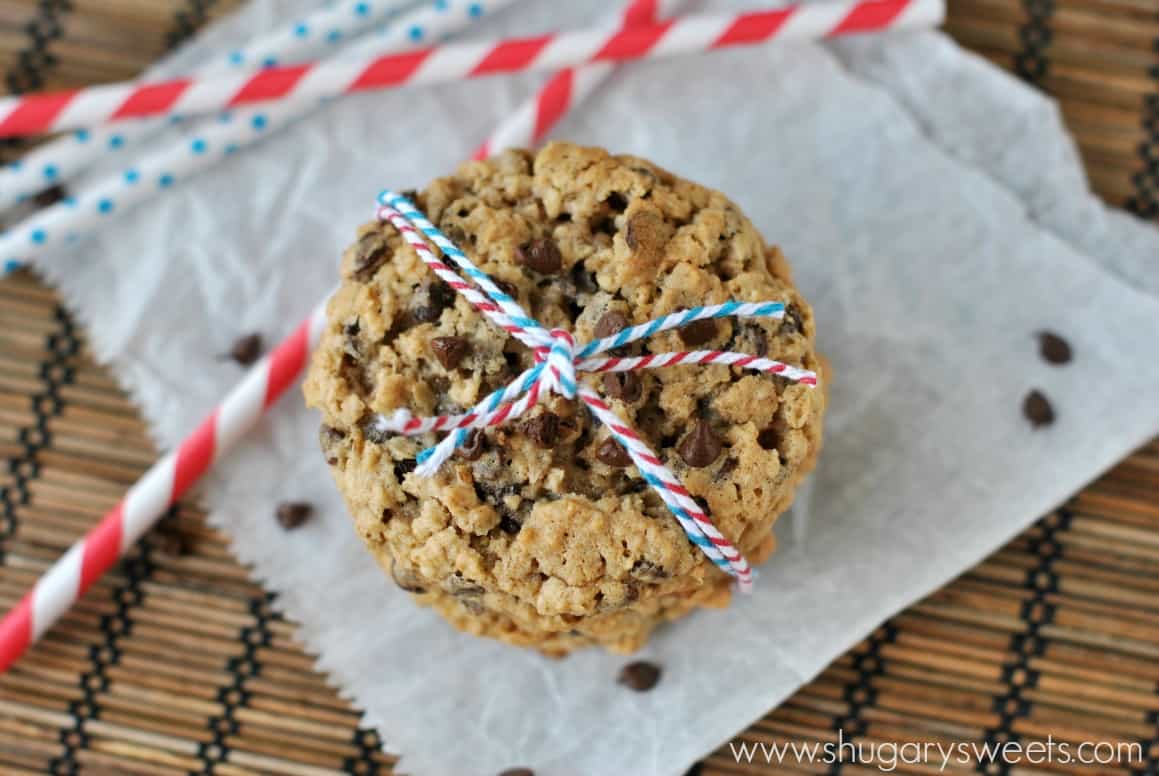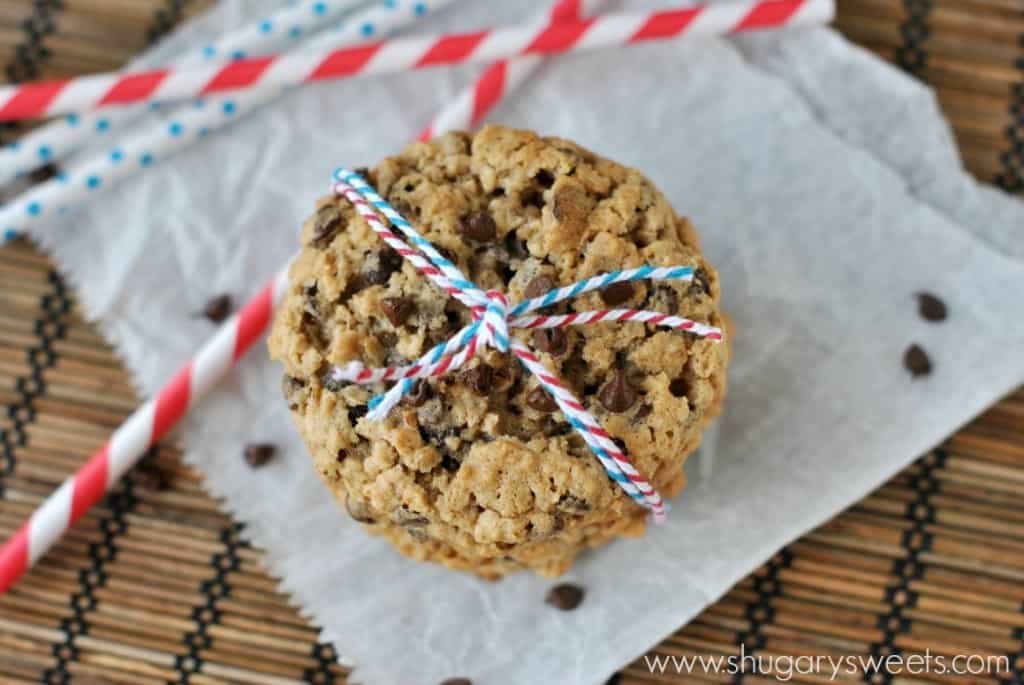 Today's cookie though, there is no mistaking it. It is jam packed with mini chocolate chips!
Be sure to stop by Food Fanatic to PRINT THE RECIPE!!!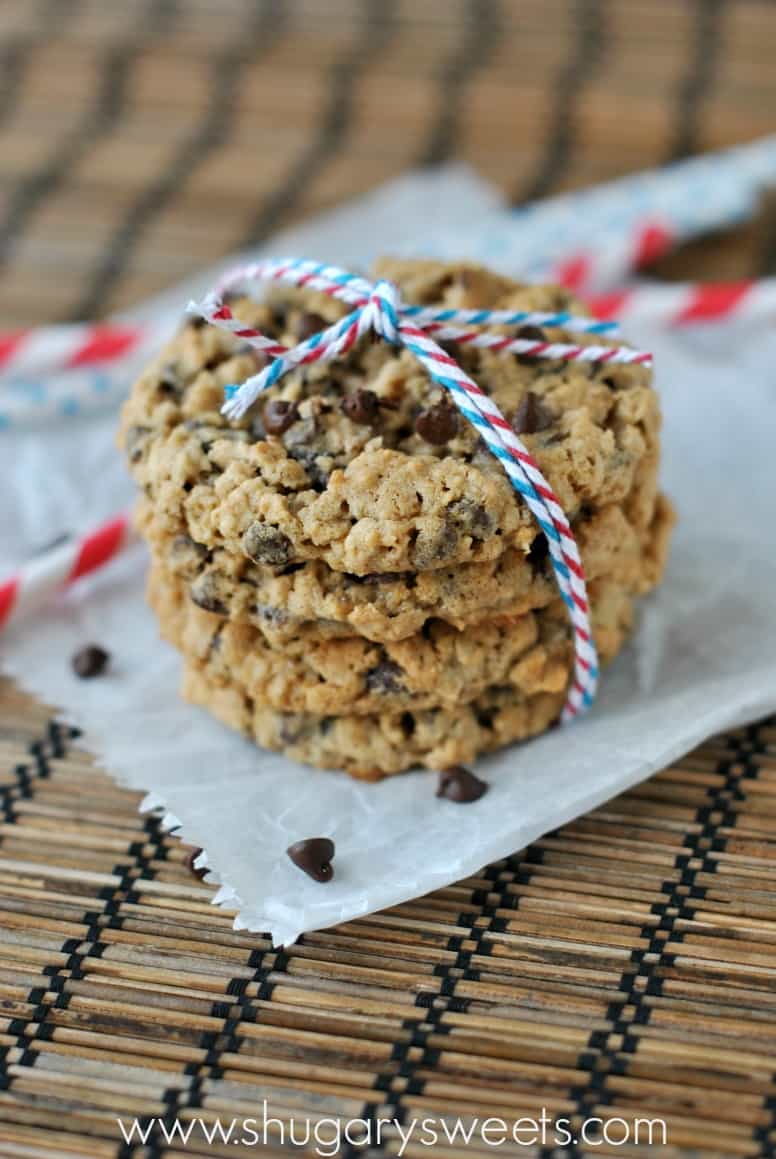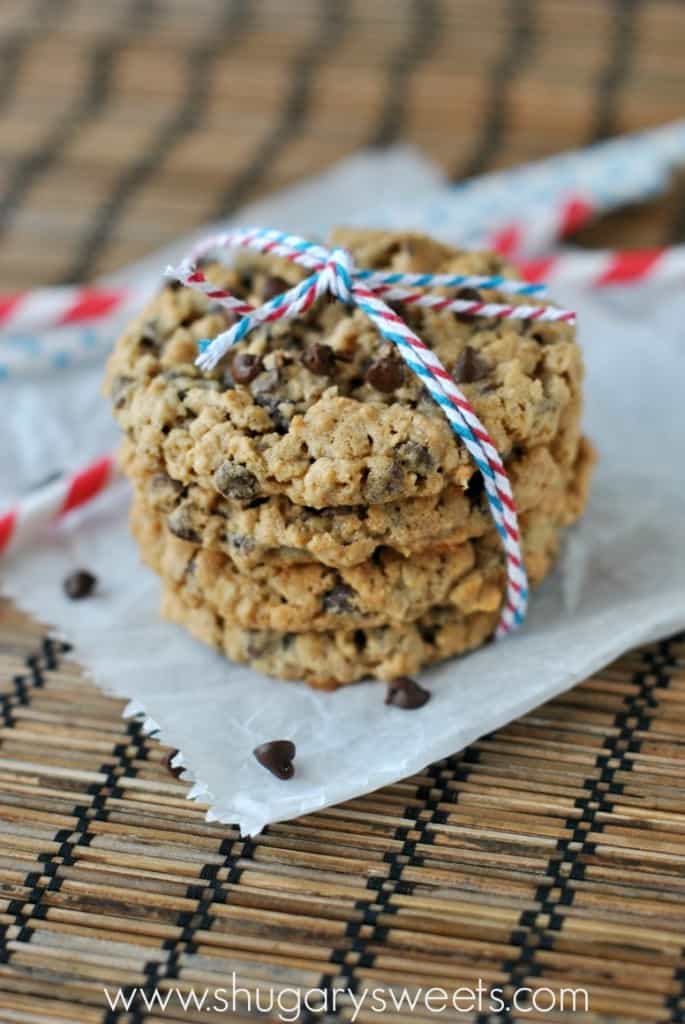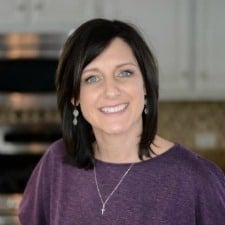 Aimee is a dessert lover (specifically rice krispie treats), workout enthusiast, self-taught foodie, and recipe creator. Her recipes have been featured in over 15 magazines, and her passion is to share her love of cooking with the everyday home cook! Learn more about Aimee.