No Bake Haystack Cookies are just the thing to satisfy your intense sweet tooth cravings. It's the ideal recipe for little hands to help, too!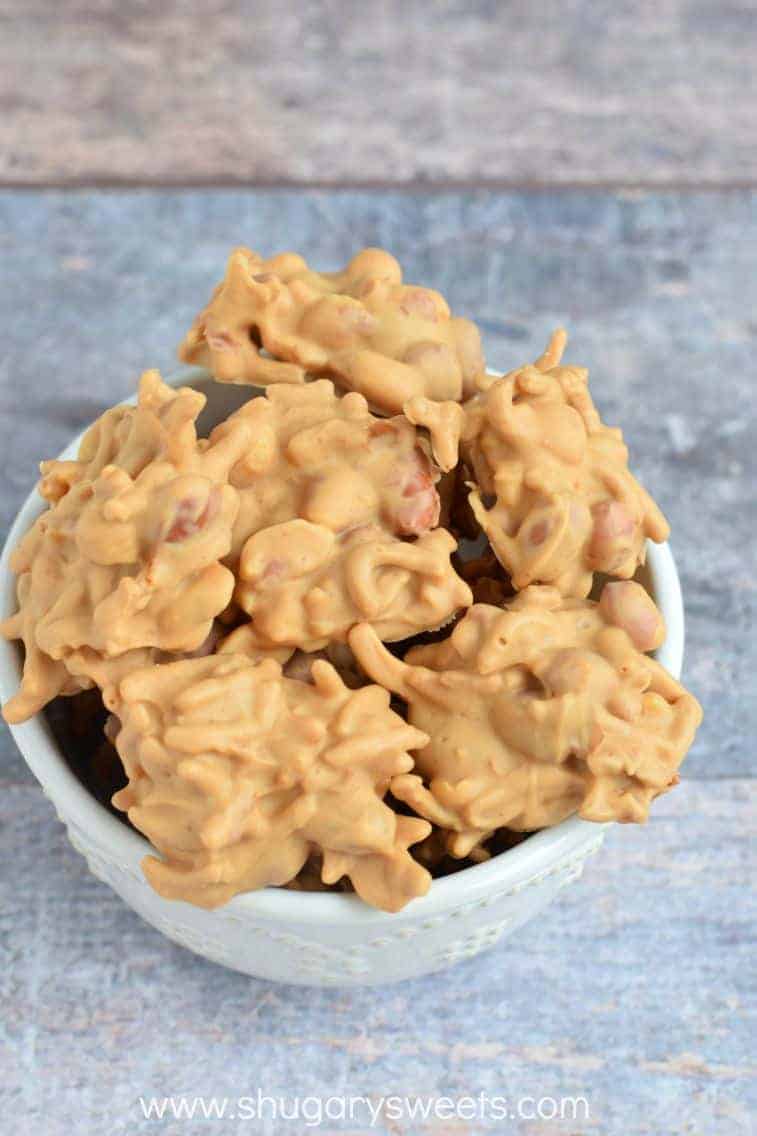 Do you ever just crave dessert, but don't want to turn on the oven? Or maybe you find yourself wanting to make a candy, but don't want the hassle of candy thermometers.
One idea would be to make some Rocky Road Fudge. It's super easy and only a couple ingredients needed. Easy, 4 Ingredient, No Bake Peanut Butter S'mores Bars are another favorite I love making when it's too hot to turn on the oven.
OR, you can make these butterscotch No Bake Haystack Cookies.
Haystack Cookies
Have you ever had No Bake Haystacks? In the Venn Diagram of "Cookies" and "Candy" these butterscotch haystacks are squarely in the middle.
These were inspired by the Spider Cookies I made earlier this summer. And while those cookies were a huge hit, I had some readers suggest that maybe I consider calling it candy.
Those were really just melted chocolates, peanut butter and crunchy chow mein noodles which I suppose sounds more like the ingredients list for a homemade fudge than a cookie.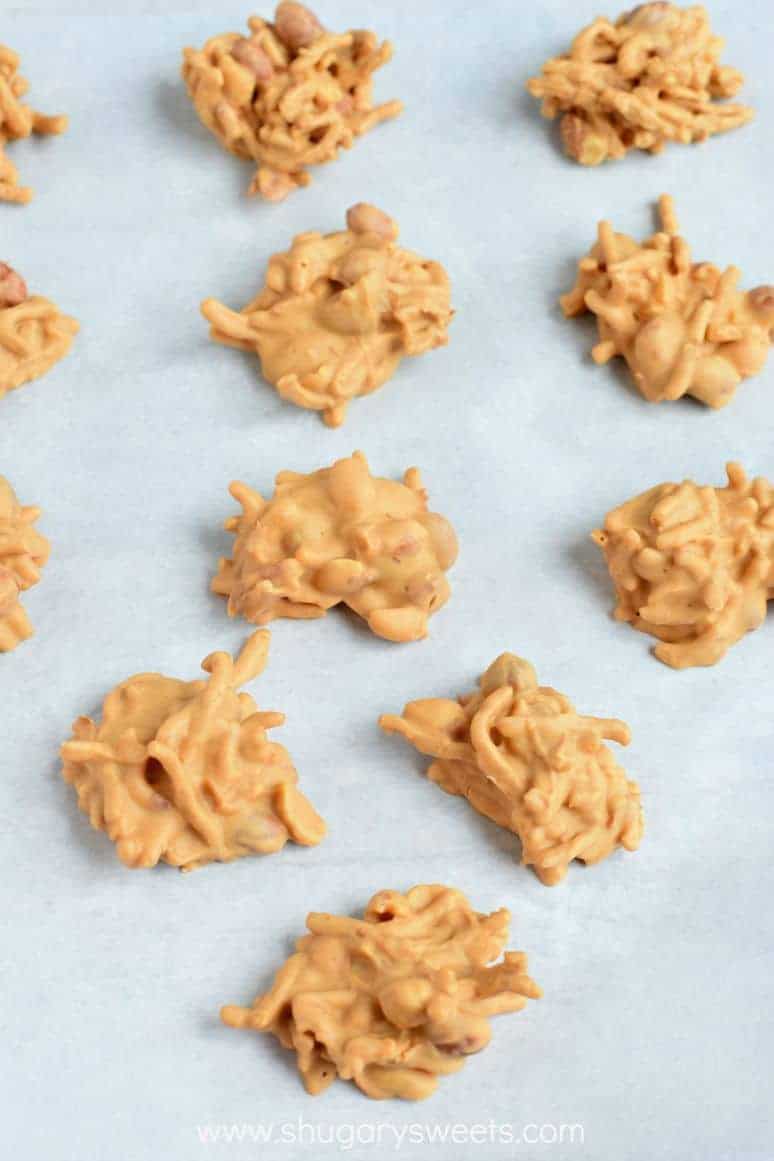 They also suggested I make a butterscotch version. One that resembles haystacks. I love to make my readers happy, so this one's for you, Mary. You know who you are!!
Butterscotch Haystacks
In a sea of peanut butter and chocolate options, butterscotch treats don't get nearly the attention they deserve.
That sweet caramely flavor in these butterscotch haystacks reminds me a lot of those little butterscotch candies I used to sneak from candy bowls as a kid.
To make these haystacks, I swapped out the milk chocolate from my original recipe and subbed some white chocolate.
If you want an even DEEPER butterscotch flavor, you can remove the white chocolate and use TWO bags of butterscotch instead. I've done this and it's just as amazing (and it becomes an even more tan/orange color); they certainly look like stacks of hay!
I also prefer to eat these cold. I think any recipe with butterscotch tastes even better cold. Oatmeal Scotchies? LOVE them cold. But you decide. Make a quick batch of these and put some in the refrigerator. Have your own taste test!
These make a lot, so be sure to share with family and friends. They also make a great bake sale treat. You can put a few of them in a treat bag with ribbon. Or in a mason jar and give as a teacher gift or hostess thank you gift. Or just store them in the fridge and eat one every hour for the next several days. Not that I do that or anything!
The best part about these? No oven needed.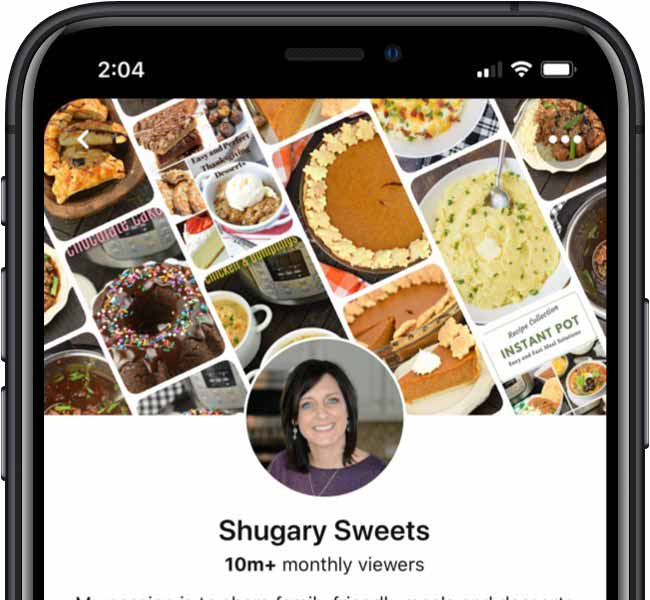 What you'll need
To make these crunchy sweet no-bake treats, you need:
[Ingredients at a glance; scroll down for full recipe with amounts]
butterscotch chips
peanut butter chips
white chocolate chips
spanish peanuts
chow mein noodles
STEP 1. Line your counter with parchment paper.
STEP 2. In a large saucepan, combine butterscotch morsels, peanut butter morsels, and white chocolate morsels. Heat on low, stirring constantly until smooth. Remove from heat and fold in peanuts and chow mein noodles. Stir until combined. Using a small cookie scoop (or two teaspoons), drop mixture onto parchment paper in small clumps.
Allow the butterscotch haystacks to set for at least 15 to 30 minutes. Then transfer them to an airtight container.
They keep well at room temperature but I prefer to store these haystacks in the fridge. You can really taste the butterscotch flavor when these cookies are cold!
Recipe Notes
Stove free method: You can also melt the butterscotch and peanut butter (and white chocolate) together in a microwave safe bowl. Then pour over your peanuts and chow mein noodles! This is a great hack for dorm room baking, for when your stove is out of commission or when it's just too darned hot to turn on the stove.
Chow mein noodle substitute: Chow mein noodles can usually be found in the Asian or International foods aisle of the grocery store. If you can't find chow mein noodles, you can also substitute the small skinny pretzel sticks. I've done this a few times now and they're equally as delicious this way!
Spanish peanuts are the kind with the red skin. They have a little bit of a nuttier flavor than other kinds of peanuts that I love in the no bake haystacks. If you can't find them, feel free to substitute another kind of salted roasted peanut.
These butterscotch haystack cookies are the perfect treat to make with kids! With no baking required and just a few simple ingredients, this recipe helps you satisfy your sweet tooth without any hassle.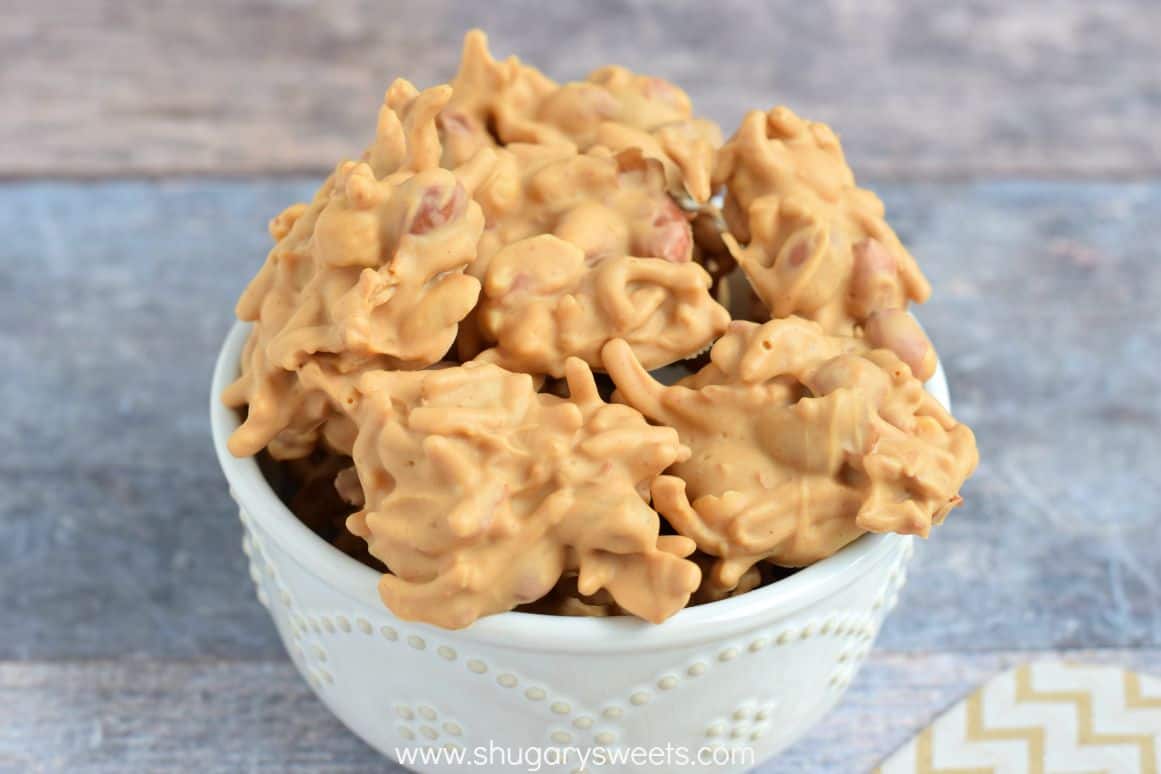 Recipe originally published October 1, 2015.