I've got a freezer full of these Zucchini Muffins. Try them and you'll understand why they will become your new family favorite!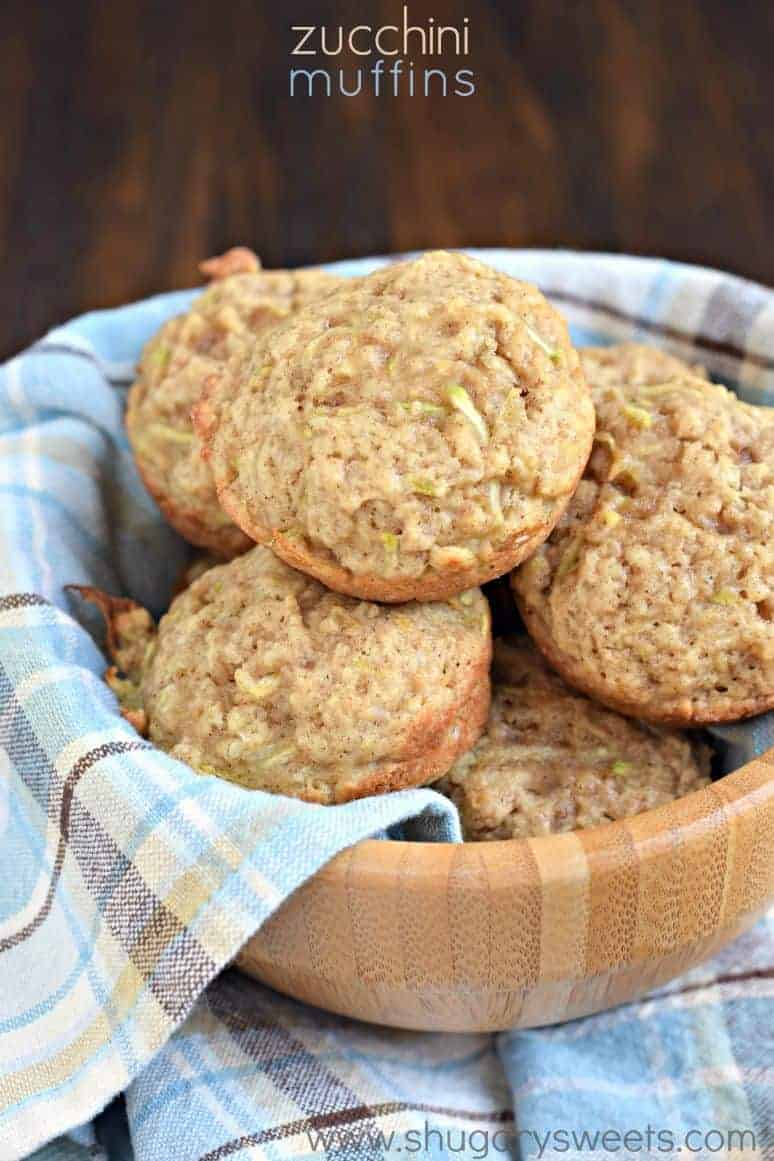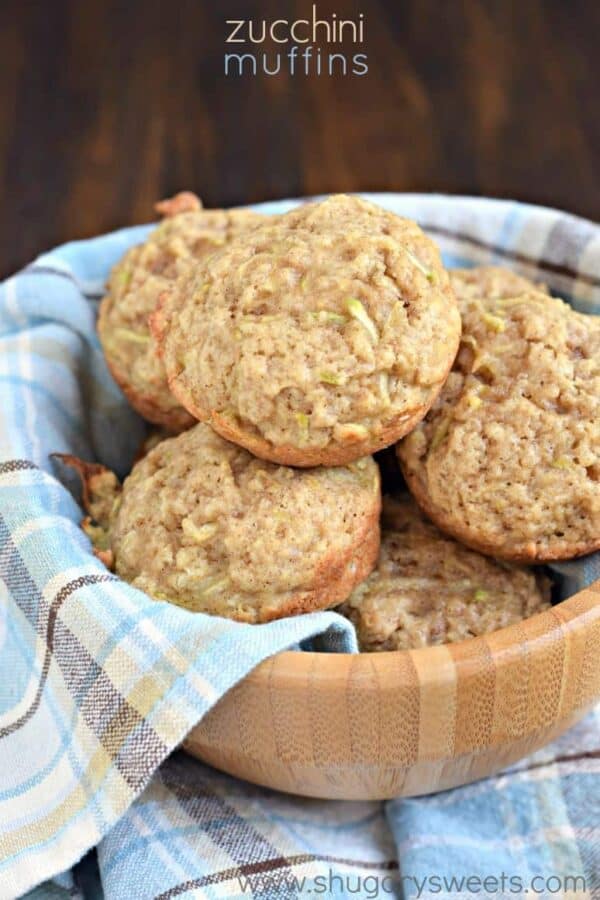 Hey guys, I've got another zucchini recipe! Are you surprised?
So by now, are you wondering how my family feels about zucchini? Zucchini is becoming the "new sandwich" in our house. You know what I'm talking about. I make sandwiches every day for school and suddenly, after two weeks, my kids are begging for something different. Yogurt. Soup in a thermos. ANYTHING but another sandwich.
However, if I broke out a basket of these Zucchini Muffins at breakfast, there would be no groans whatsoever. Seriously. These are THAT good.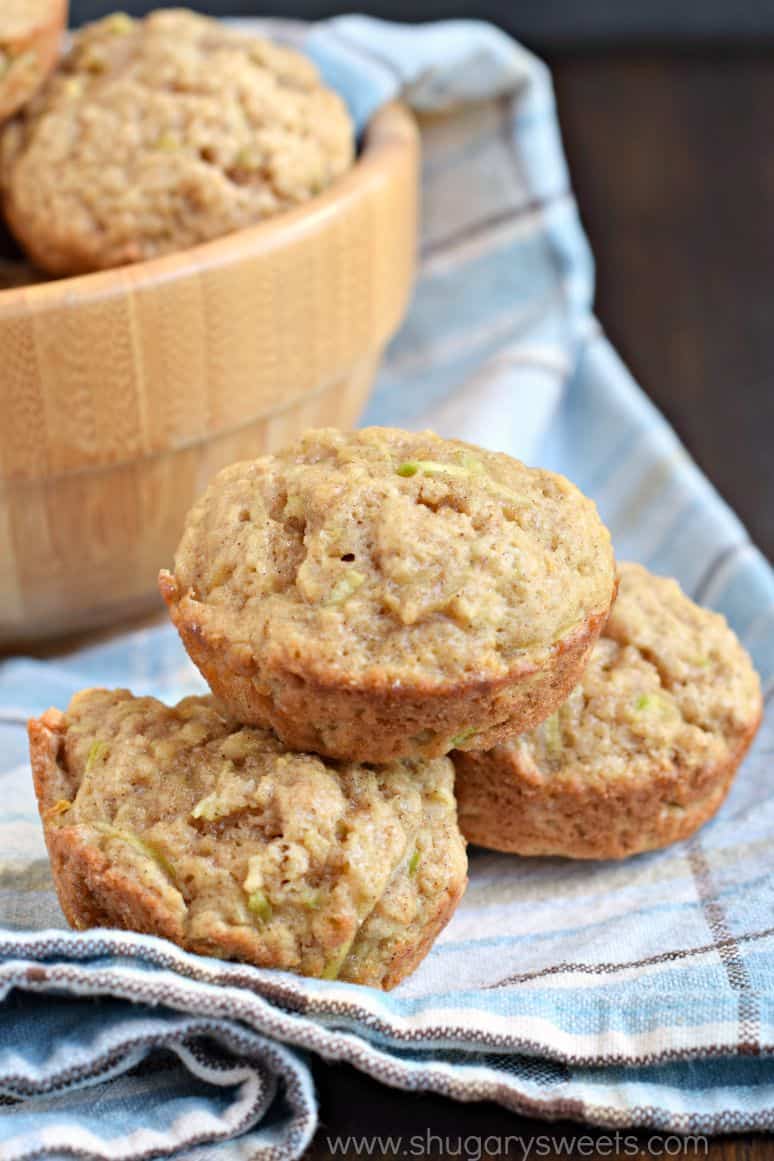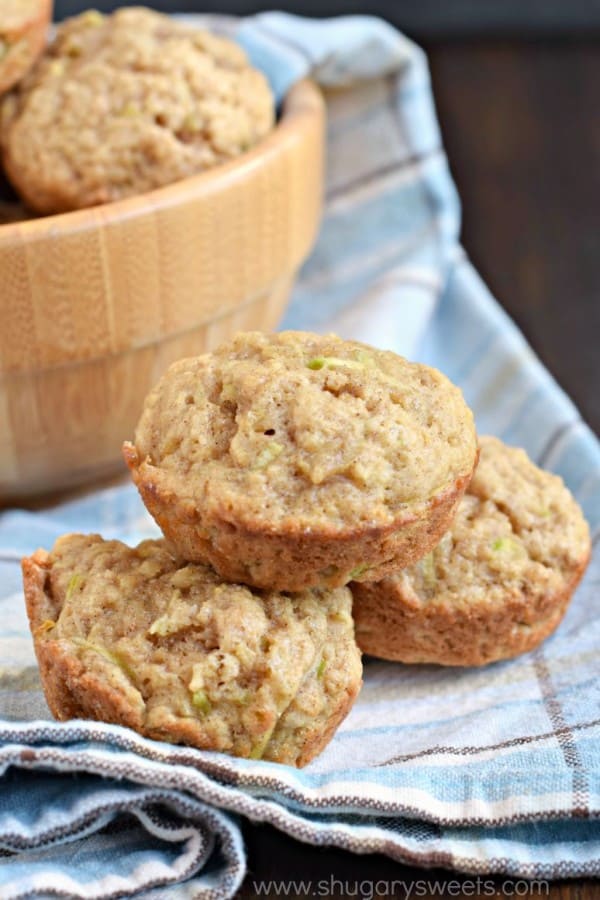 I know what you're thinking…how is that possible? There is no chocolate. No glaze. No frosting.
Trust me when I tell you that these muffins don't need any of that. My kids have said these are better than any bread, cake, or brownie made with zucchini. #whoarethey??? I'll admit, they are pretty amazing.
And I have my friend Erin to thank! A couple weeks ago I asked for some zucchini recipes from some of my food blogging friends. I had 20 cups of shredded zucchini to use, and I already had made 10 loaves of bread, and two cakes. She shared a link to these zucchini muffins and I made them immediately. Like, that minute (no joke). Each batch makes about a dozen muffins…and I double the recipe that evening and put them in the freezer. My kids devoured the first batch in minutes. Admittedly, I helped. I couldn't keep my hands (or mouth) out of them.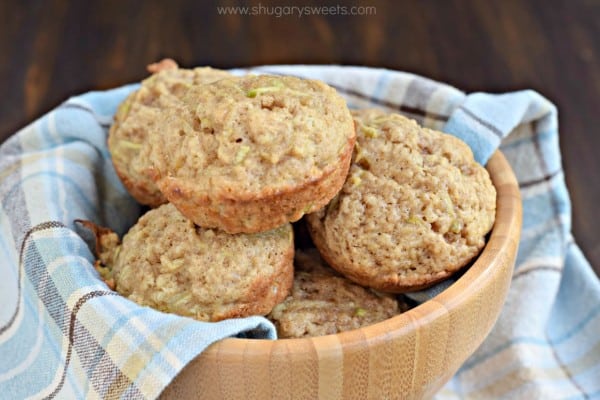 Now two weeks later I pulled a loaf of Crunchy Streusel Zucchini Bread out of the freezer for breakfast. My youngest immediately said, can't you grab some of those muffins too!?! It's shocking that such a simple (NON CHOCOLATE) muffin can get my kids so excited for breakfast. But, one bite and you'll completely understand!!
Connect with Shugary Sweets!
Facebook | Twitter | Pinterest | instagram
Yield: 18-24 muffins
Zucchini Muffins
Ingredients
2 cup finely shredded zucchini
1/3 cup canola oil
1/4 cup unsalted butter, melted
1/4 cup milk (I use skim)
2 tsp vanilla extract
2 large eggs
3 cup all-purpose flour
1 cup light brown sugar, packed
2 tsp baking powder
2 tsp cinnamon
1 tsp kosher salt
1/2 tsp allspice
Instructions
Preheat oven to 400F. Spray a 12 cup muffin tin with baking spray. Set aside.
In a large bowl, combine zucchini, oil, melted butter, milk and vanilla. Whisk in eggs. Add flour, sugar, baking powder, cinnamon, salt and allspice. Mix until well blended.
Using a large scoop, fill muffin tins about 2/3 way full. Bake for 12-14 muffins, until a toothpick comes out clean. Remove from pan and cool on wire rack.
Store muffins in airtight container, or freeze until later use.
If you love muffins…here are some of my favorites!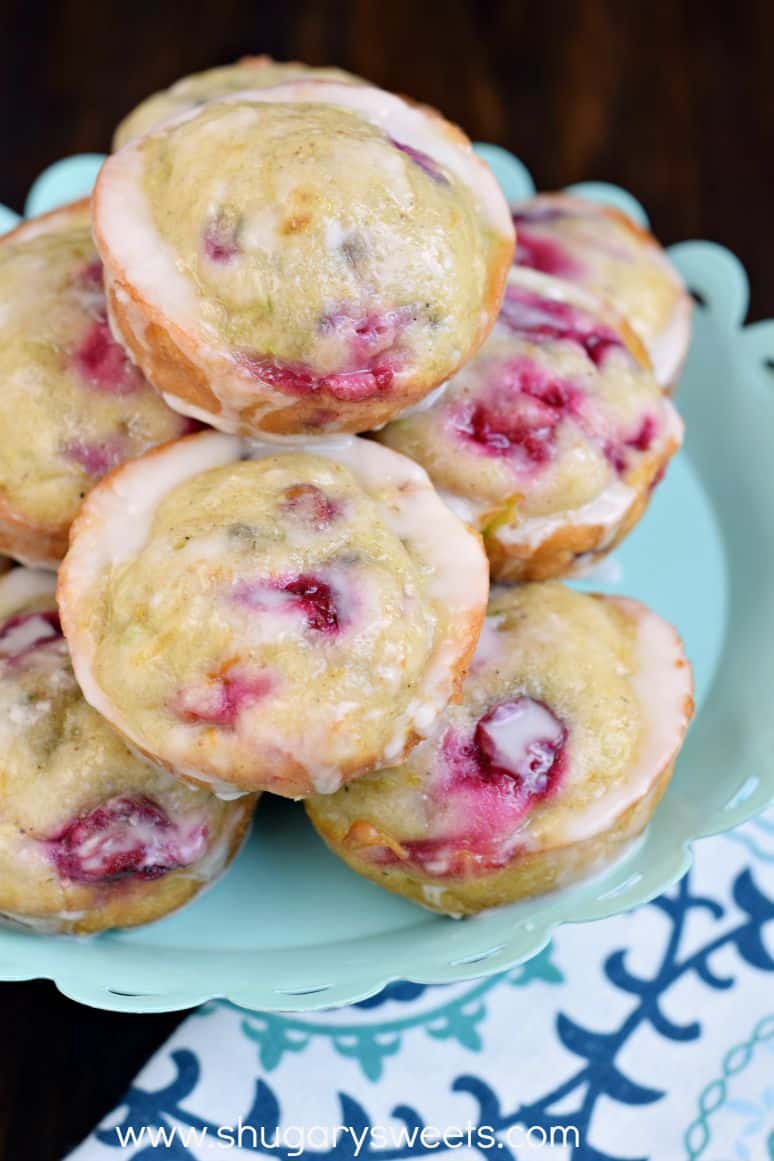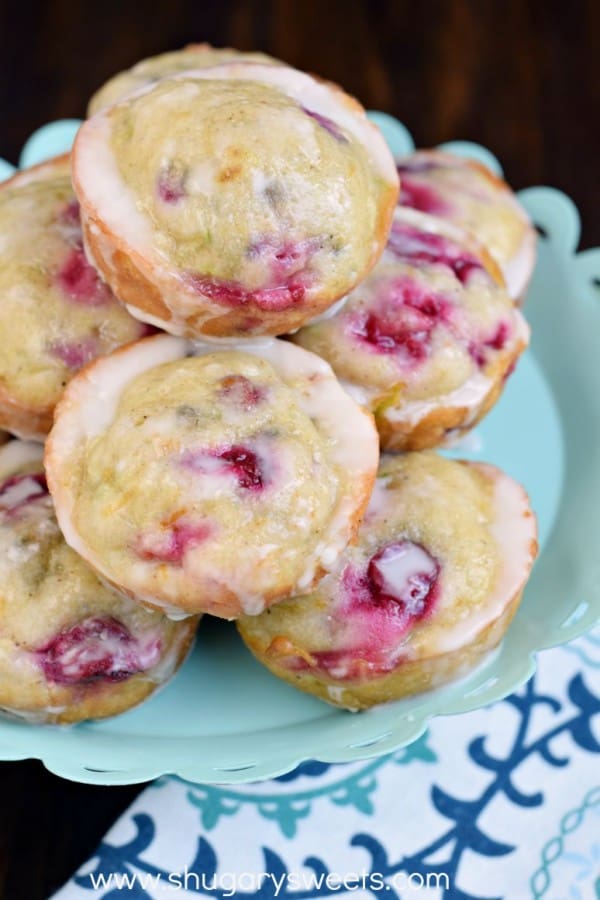 Cranberry Orange Zucchini Muffins with a sweet orange glaze!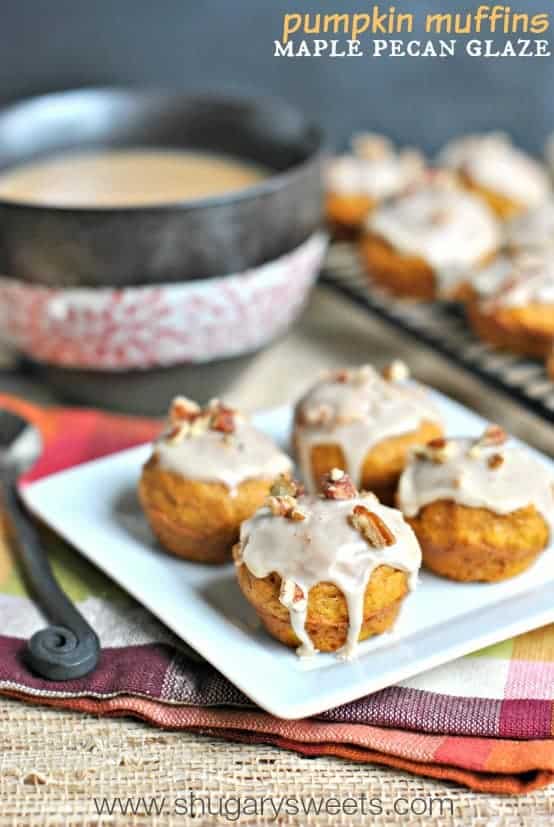 Pumpkin Muffins with Maple Pecan Glaze. Yes, aka perfection.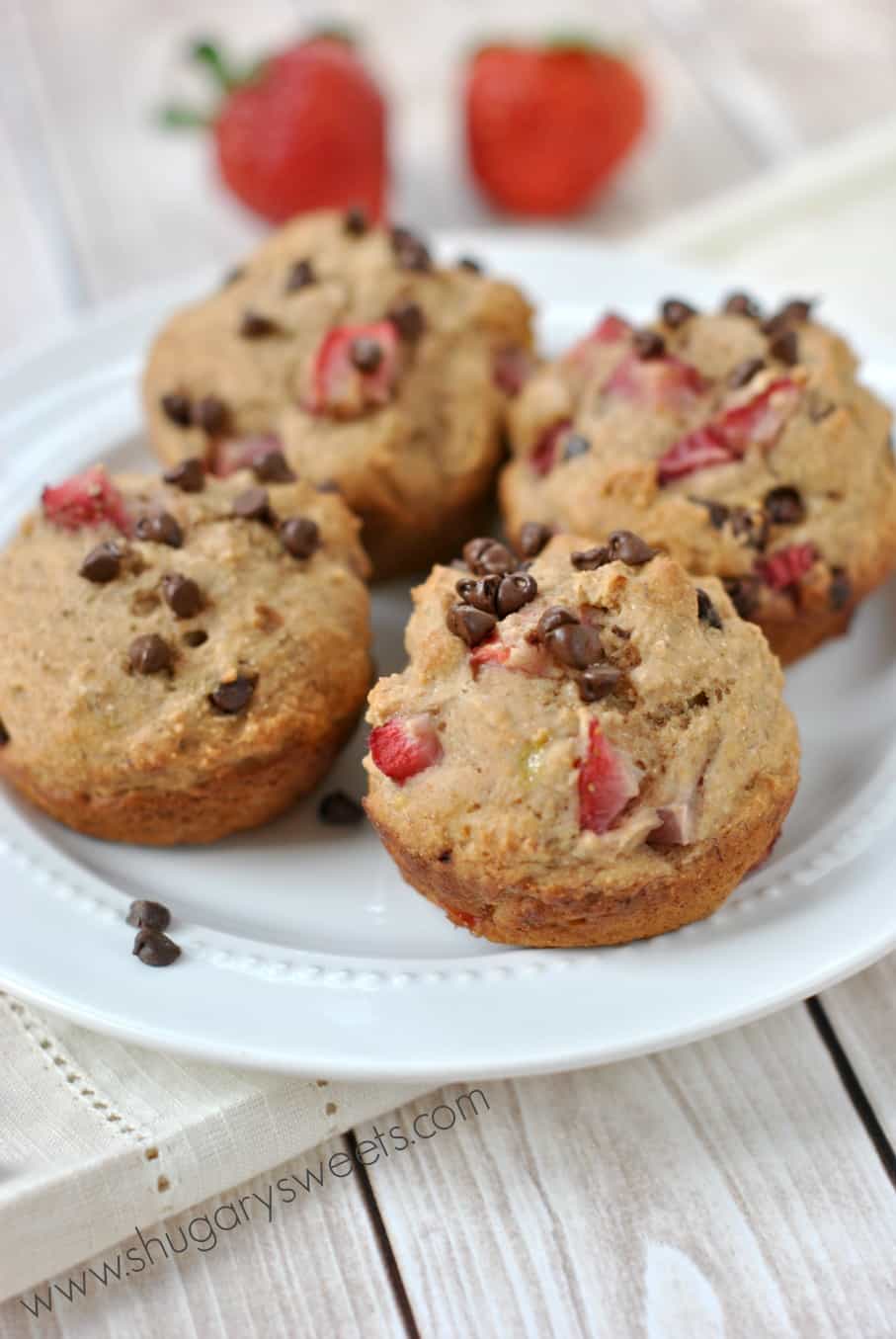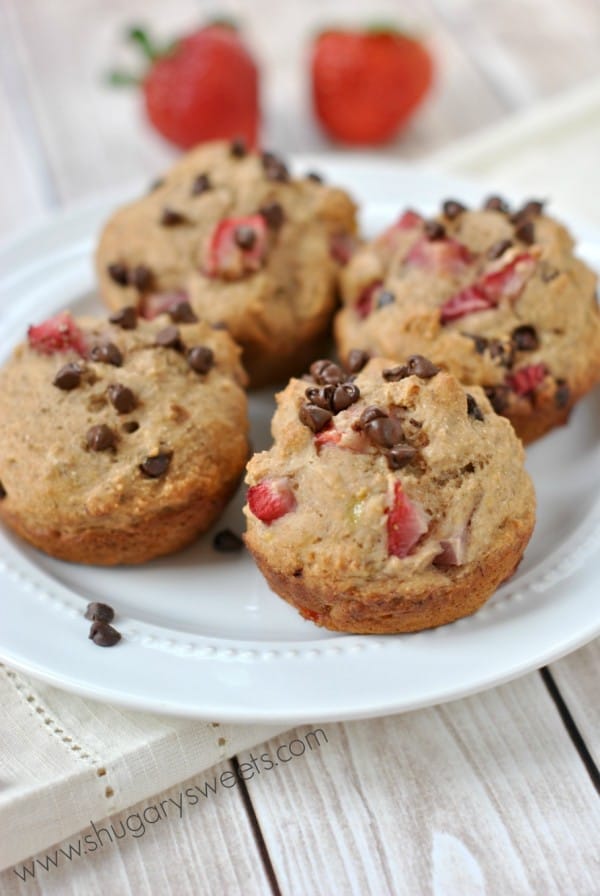 Skinny Strawberry Chocolate Chip Muffins: when you want a muffin, but not the guilt!
If you love today's Zucchini Muffins, be sure to check out these recipes from my friends!