Easy, moist Blueberry Zucchini Muffins are the perfect breakfast or on-the-go snack! No one can resist these sweet freezer friendly muffins.
Love easy muffin recipes? Try our bakery style favorite Blueberry muffin recipe. Award winning, and DELICIOUS. Or these classic zucchini muffins for a go-to fall breakfast.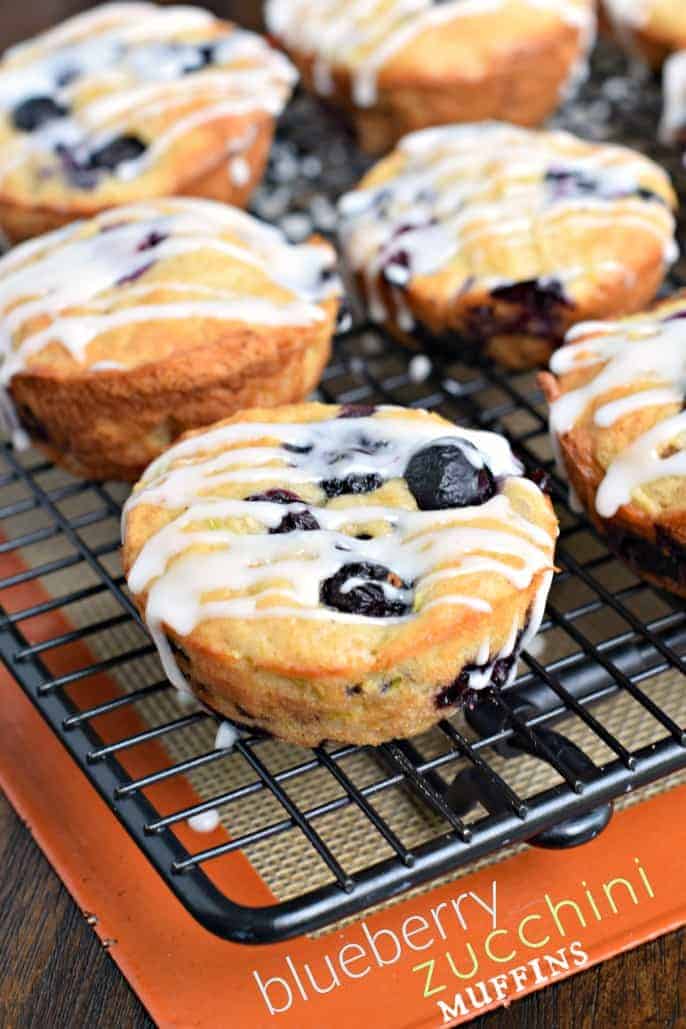 Why this Recipe Works
The only thing better than a zucchini muffin is a zucchini muffin with blueberries! Wondering why this recipe is the best?
Greek yogurt. I use greek yogurt in these muffins. This helps keep them moist even after storing and freezing!
Lemon zest. A little lemon zest in the batter adds a fresh flavor without overpowering the blueberries.
Can be served with or without glaze. The drizzle of lemon glaze on top adds a delightful finishing touch, but the muffins are moist and sweet enough to enjoy plain too.
Easy to freeze. You can whip up a double batch. Eat half now, stash away the rest for a rainy day!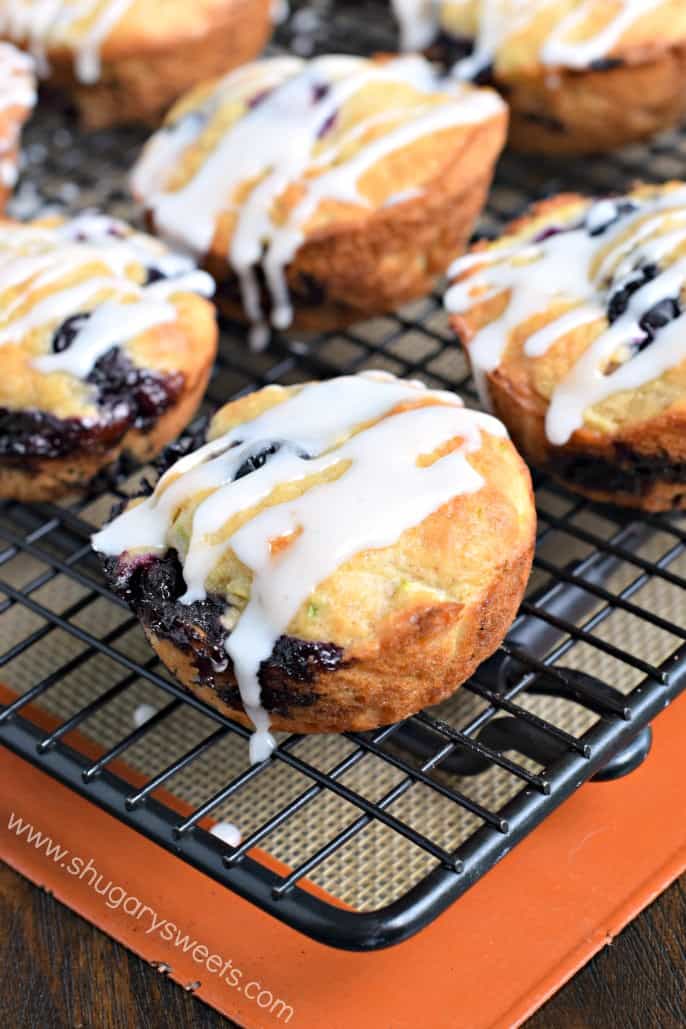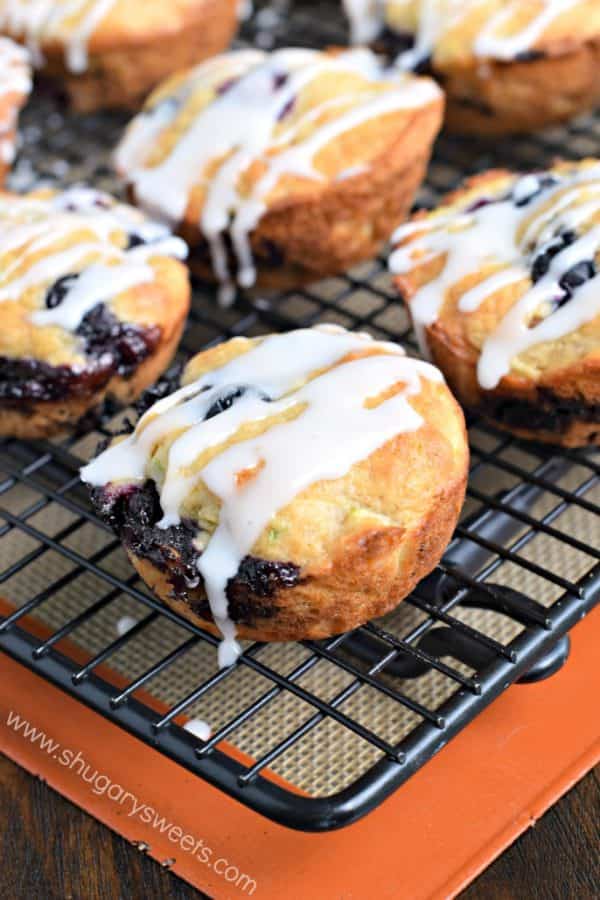 Ingredient Notes
Greek yogurt. I used vanilla flavored yogurt. Plain yogurt can be used if you want less sweetness.
Blueberries. Fresh blueberries are best!
Lemon. You will need the zest for the muffins and the juice for the glaze.
Zucchini. Use our guide on how to shred zucchini. Can keep the skin on too!
Tips and Tricks
Freezing shredded zucchini. Once grated, you can use the zucchini right away OR freeze it for later. I like to grate a ton of zucchini at once when I have abundance from my garden. Then add pull it out to thaw when you're ready to bake!
Zesting and juicing lemon. For easy juicing and zesting, microwave your lemon for 10 seconds. Use a microplane grater to remove the zest from the peel.
How to freeze Blueberry Zucchini Muffins. Let muffins cool completely and drizzle on the glaze (if desired). Transfer muffins to freezer bags and keep frozen for up to 3 months. When ready to eat, thaw on the counter or overnight in the refrigerator.
Recipe FAQs
Can you use a food processor to grate zucchini?
Yes, you can use a food processor to shred the zucchini. Wash and slice into small enough pieces to fit into the bowl. Be careful not to puree! Stop processing when the zucchini becomes fine shreds.
How long do these muffins stay good?
Blueberry Zucchini Muffins stay good for about 2 days at room temperature.
Can I make this recipe as mini muffins?
Yes, but you will need to reduce the baking time to make mini muffins.
How may muffins does this recipe make?
This recipe yields about 2 dozen blueberry zucchini muffins.
Can I use frozen blueberries instead of fresh?
I don't recommend using frozen blueberries for these as they tend to contain more moisture and "bleed" color into the muffins.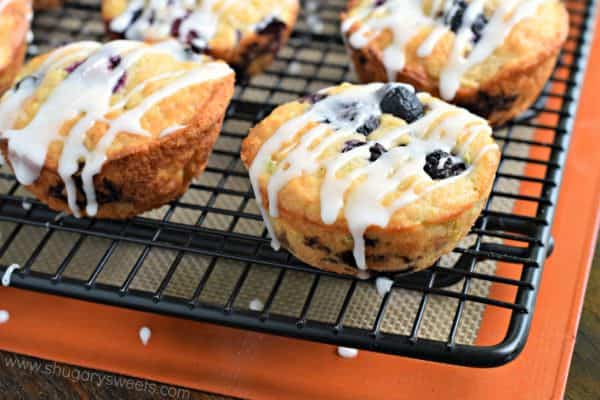 The best ever zucchini muffins get even better with the addition of juicy berries! Make a batch of Blueberry Zucchini Muffins today and enjoy easy breakfast treats all week long.