Zucchini Blueberry Bread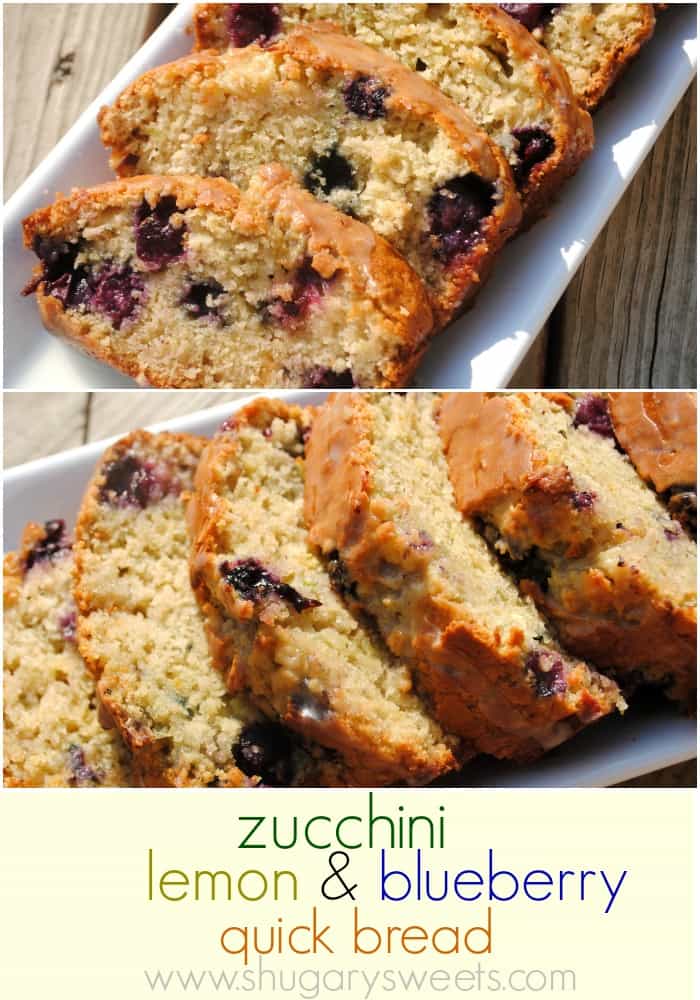 I found another zucchini in the garden. All big and plump, it just had to be shredded. But I've made so much bread, muffins, fried stuff…I didn't think I could eat another zucchini. Then I found a recipe online, and I knew exactly what I was going to do. I love blueberries, so for me, it was the right thing to do to add them into this bread. I had to add a little extra baking time, but it turned out beautiful. My only wish was that I should have doubled the recipe, because it was so good.
Zucchini Blueberry Bread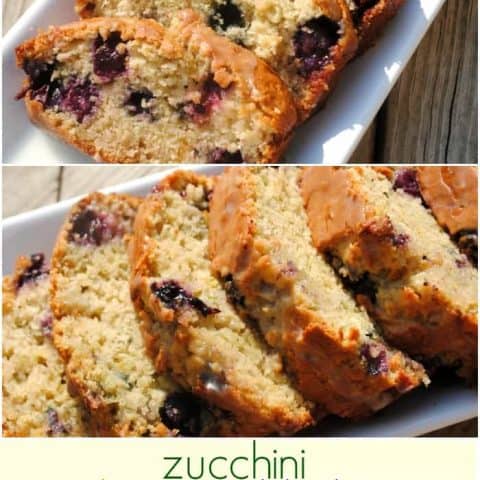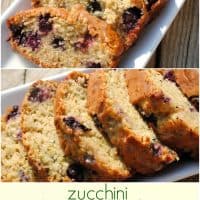 Ingredients
For the Bread:
2 cup flour
3/4 cup sugar
2 tsp baking powder
1/2 tsp baking soda
1/2 tsp nutmeg
1/2 tsp salt
1 cup shredded zucchini
2/3 cup milk (I used skim)
1/3 cup butter, melted
1 lemon, zested (save juice for glaze)
1 egg
1 cup blueberries
For the Glaze:
1/2 cup powdered sugar
juice from 1/2 lemon
1 tsp. milk
Instructions
Preheat oven to 350 degrees. Line a loaf pan with parchment paper, greased. In a large bowl, mix all ingredients (except for blueberries) for bread, stirring to combine. Fold in blueberries.
Pour into greased pan and bake for 60 minutes, until completely cooked. Allow to cool for 10 minutes in pan, remove from pan and cool completely.
For glaze, whisk together powdered sugar with milk and juice from 1/2 lemon. Drizzle over bread. I enjoyed this bread cold out of the refrigerator! Enjoy!