Enjoy a slice of this incredibly sweet and moist Lemon Zucchini Bread for breakfast, brunch or as an evening treat! It won't disappoint! Topped with a dreamy lemon glaze too.
These Lemon Cheesecake Bars are hands down in my top 10 favorite recipes…and they're quite popular with you, my readers, as well!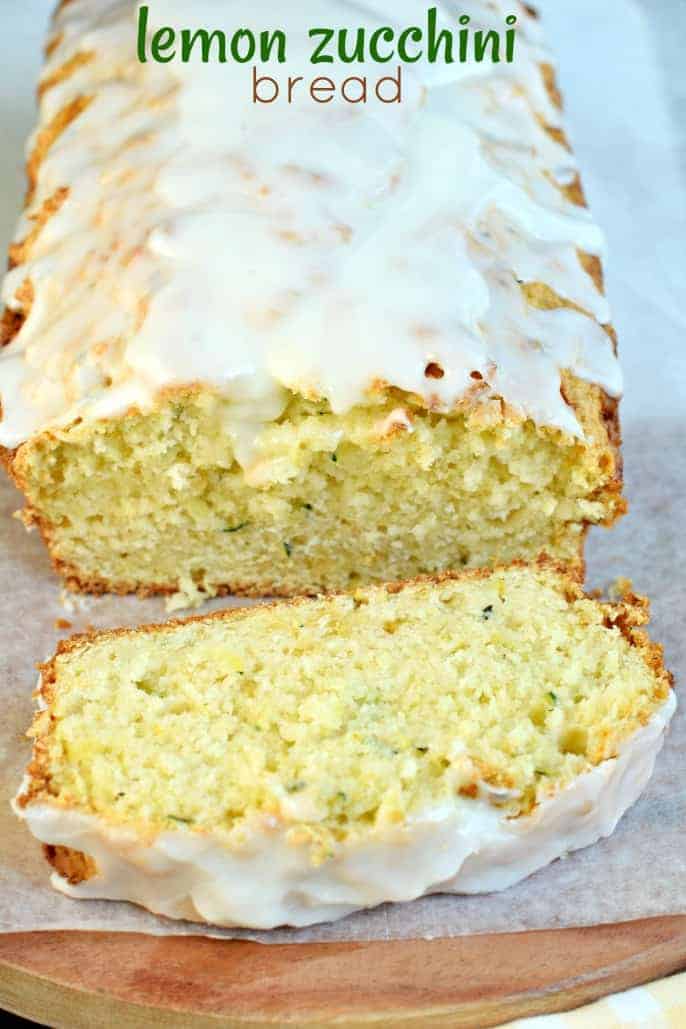 Why this Recipe Works
Let's talk about today's Lemon Zucchini Bread.
This isn't as lemony as my Starbuck's Lemon Loaf. However, it has the perfect amount of citrus to give it a kick of lemon flavor.
You could even add poppy seeds to make it a Lemon Poppy Seed Zucchini Bread (or try these Lemon Poppy Seed Zucchini Muffins)!
With lots of shredded zucchini folded into the batter, this creates an ultra moist loaf with the perfect flavor!
Whenever I make quick bread I always try to make sure it makes TWO loaves. I mean, if you're going to turn on the oven and go through the process of mixing up some ingredients, you might as well get a second loaf, right?
This Lemon Zucchini Bread recipe makes two generous sized loaves of quick bread: one to eat now and one to freeze for later.
Wrap the second one up in foil, place in a ziploc freezer bag and freeze until you're ready to enjoy!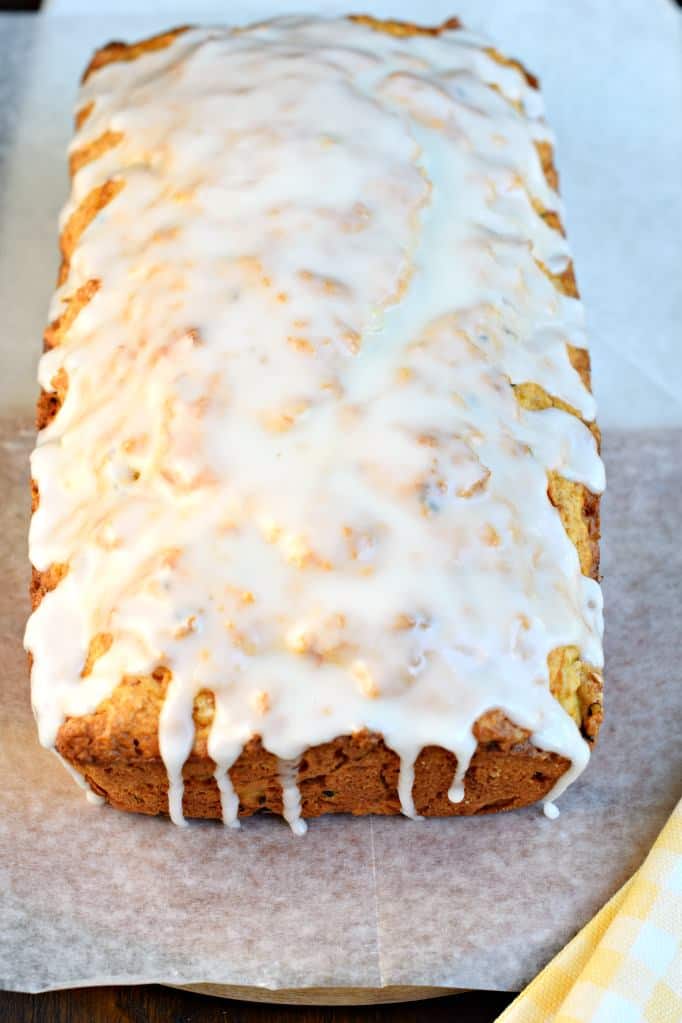 Ingredient Notes
Zucchini – Use our guide on how to shred zucchini.
Butter – Unsalted butter is best to control the amount of salt in the loaf. If using salted butter, cut back on the added salt in the recipe.
Lemons – You need the zests of two big lemons as well as a full half cup of lemon juice for the bread and more for the glaze. Squeeze your own or just pick up a bottle of lemon juice for convenience. Use our guide on how to zest a lemon for best results.
Step by Step Instructions
Quick breads are so. . .well, QUICK and easy!
Just put all the ingredients for the bread into a bowl and combine. Divide the batter between two greased loaf pans, bake and let cool while you whisk together the glaze.
Drizzle the glaze over the bread and let it set for a few minutes before cutting into slices to serve.
Recipe FAQs
Can this be made as muffins instead of bread?
Sure! It'll make a LOT of muffins so be prepared to bake in batches or use a few muffin tins. You'll also need to reduce the baking time to about 18 – 20 minutes.
How should you store Lemon Zucchini Bread?
You can store it at room temperature in a covered container or in the fridge. I like it best when it's cold straight out of the refrigerator!
How do you zest a lemon?
To remove the zest–the outermost layer of a lemon's skin–use a zester or a microplane grater. Run the zesting tool lightly over the peel being careful to remove only the colored part and none of the bitter white part.
A slice of sweet, delicious Lemon Zucchini Bread makes every day a little brighter! If you love a little citrus flavor with your zucchini bread you're gong to go wild for this one.
Make a loaf to keep for yourself AND one to share with friends! It's that good.