Apple Cinnamon Bread
Finally caved into making something with carbs. But it is something healthy.  Apples are healthy, right?
Make this soon…it's good. Best served with a pat of butter (or spray butter, like I do).
Yield: 1 loaf
Apple Cinnamon Bread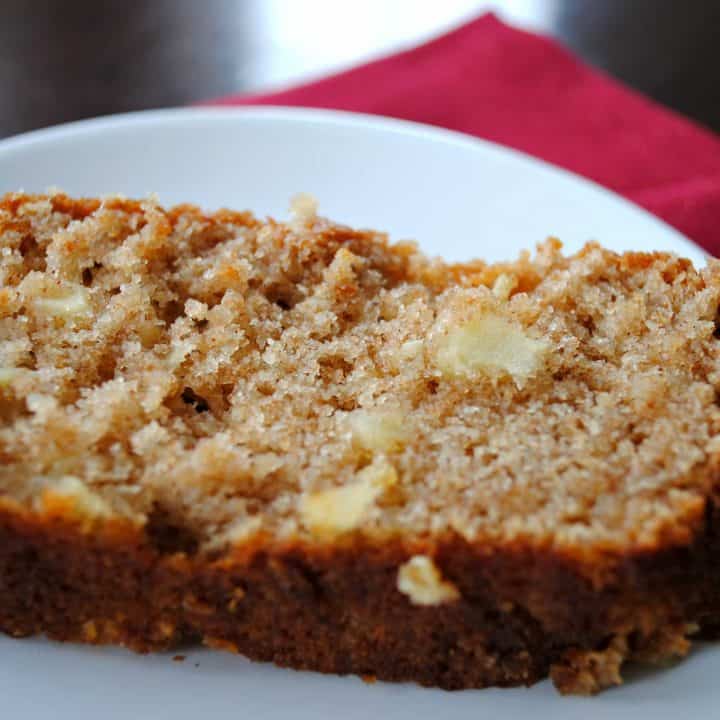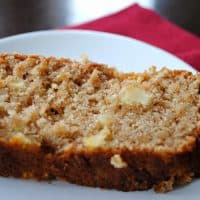 Ingredients
¾ cup plus 2 Tbsp whole wheat flour
¼ cup flour
1 Tbsp baking powder
¼ tsp salt
2 eggs
1½ sticks unsalted butter, softened
¾ cup sugar
2 Tbsp peach preserves
1½ tsp cinnamon
2 apples, peeled, cored and diced
Instructions
In large bowl, beat eggs, butter and sugar until creamy and well combined. Stir in preserves and cinnamon. Add flours, baking powder and salt. Stir until just combined. Fold in apples.
Pour batter into loaf pan an refrigerate 3 hours or overnight. I usually make this the night before and toss in the oven in the morning.
Preheat oven to 325 degrees. Grease loaf pan and line bottom with parchment paper. Bake 60 minutes, and cool in pan for 15 minutes. Turn out onto wire rack and cool completely. Enjoy!