Crunchy Streusel Zucchini Bread chock full of walnuts and zucchini. The sweet brown sugar topping and cinnamon crumb put this loaf over the top! You need a slice or two of this with your morning coffee.
Want even more Zucchini Bread variations with nuts? You'll love this Praline Topped Zucchini Bread too!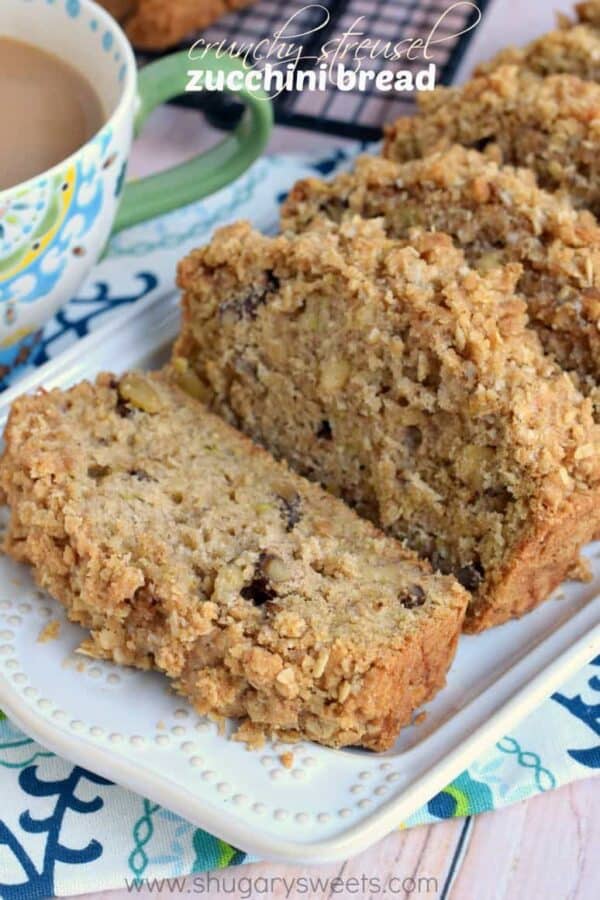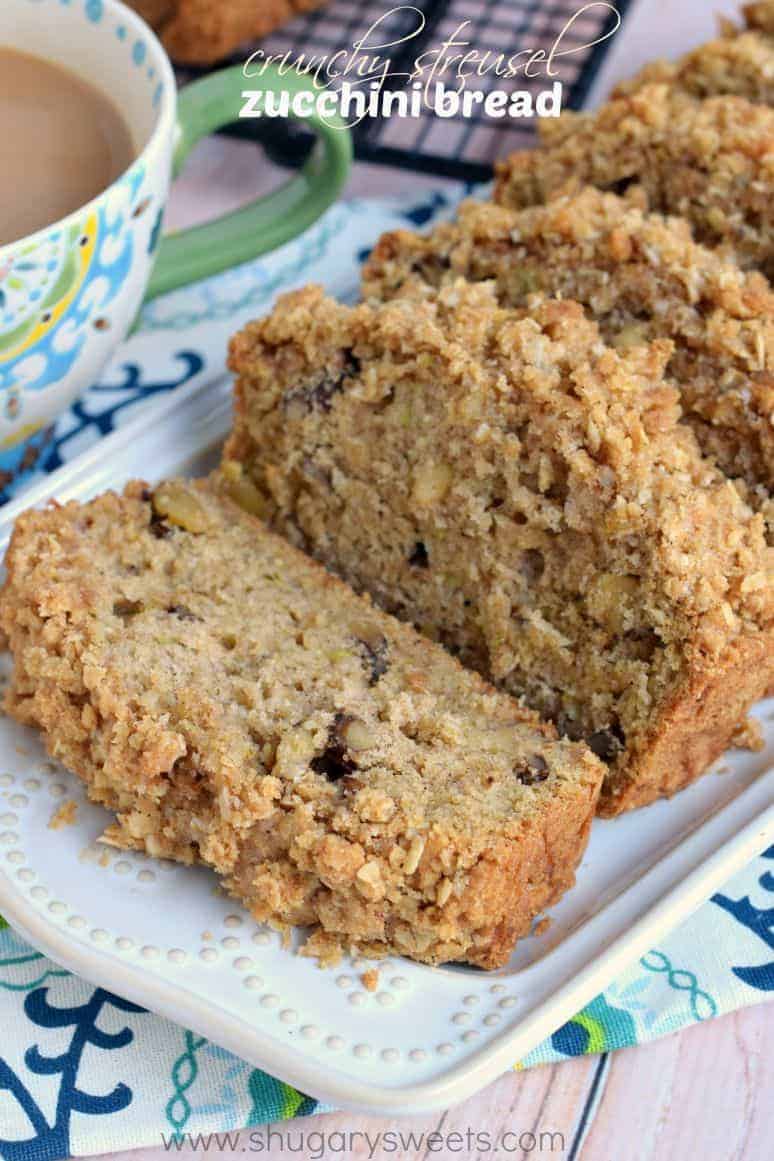 Why this Recipe Works
This bread is unlike most zucchini bread recipes. It's topped with a delicious CRUNCHY streusel.
If you've read my blog before, you may know I'm kinda obsessed with streusel. I mean. Look at this coffee cake. And these muffins.
I know there are probably one million other zucchini bread recipes out there, and you're wondering, why this one? Why am I adding another one to the mix?
Because this bread is perfect for dunking in your morning cup of coffee!
It's chock full of oats and nuts and zucchini.
The streusel topping adds a satisfying layer of crunch to the moist zucchini bread.
A tantalizing aroma of cinnamon and brown sugar fill your home as this bread bakes.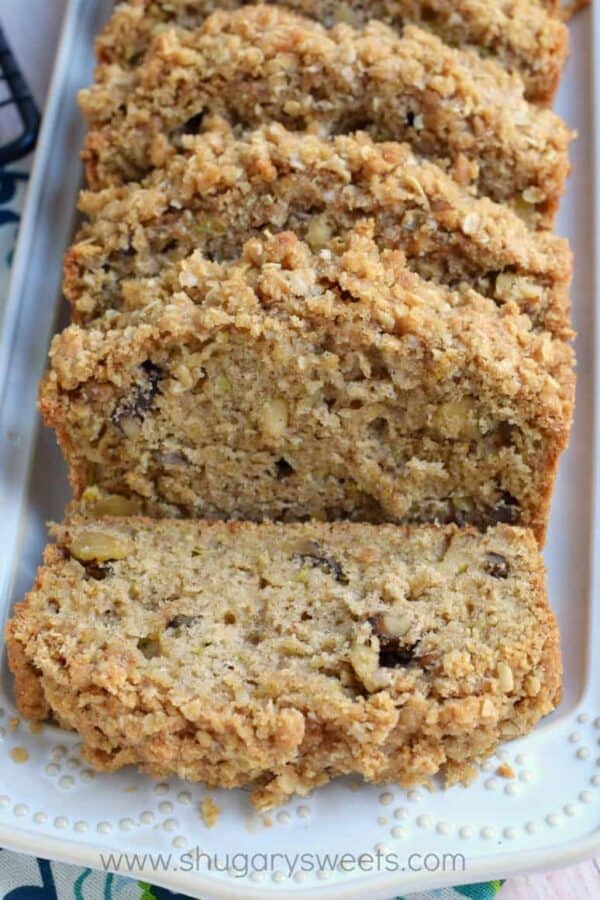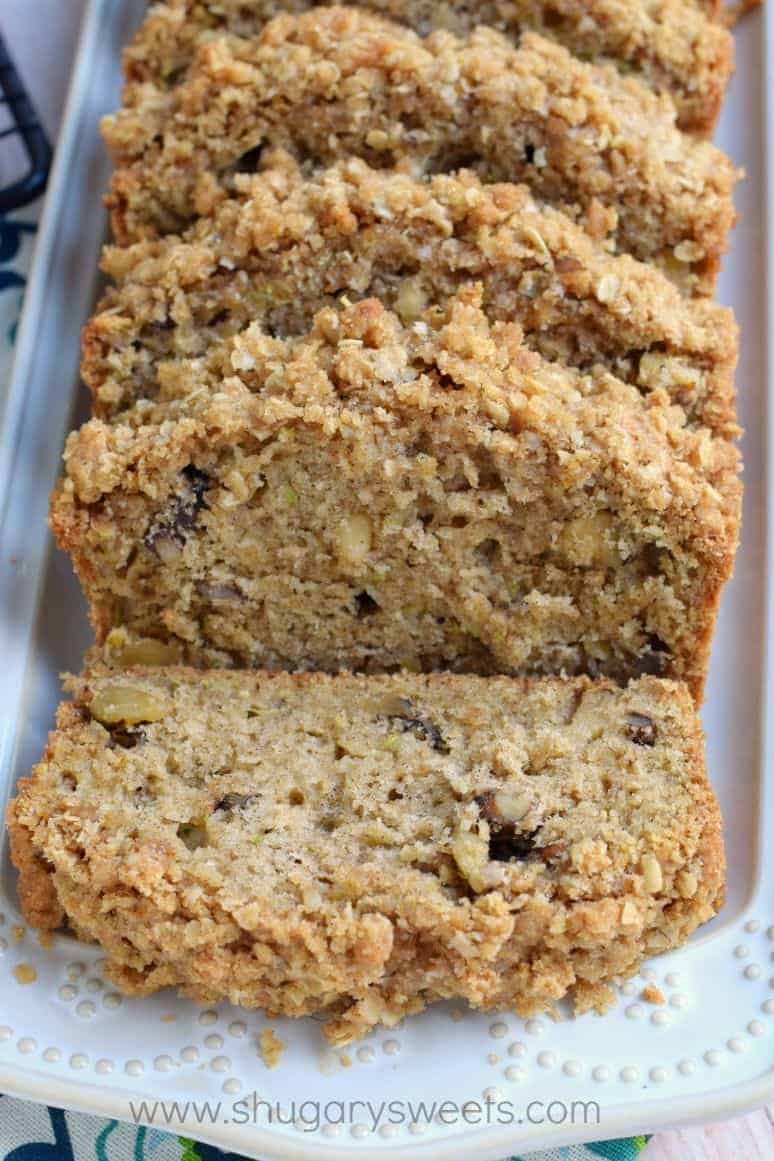 Ingredient Notes
Shredded zucchini. Fresh or frozen shredded zucchini can both be used.
Almond extract. Use pure almond extract, not imitation flavor, for best results
Tips & Tricks
If you use thawed frozen zucchini, squeeze out the extra water with a paper towel over the sink before adding it to the batter.
Use your hands to mix the streusel topping. I find this is the easiest way to ensure all the butter gets incorporated into the other ingredients.
Swap out the walnuts for pecans for tasty variation on Streusel Zucchini Bread.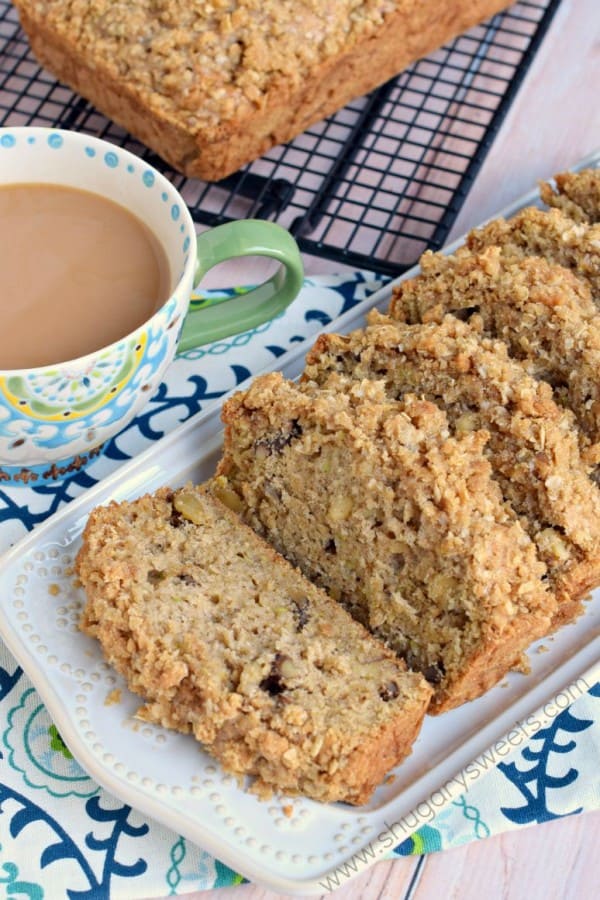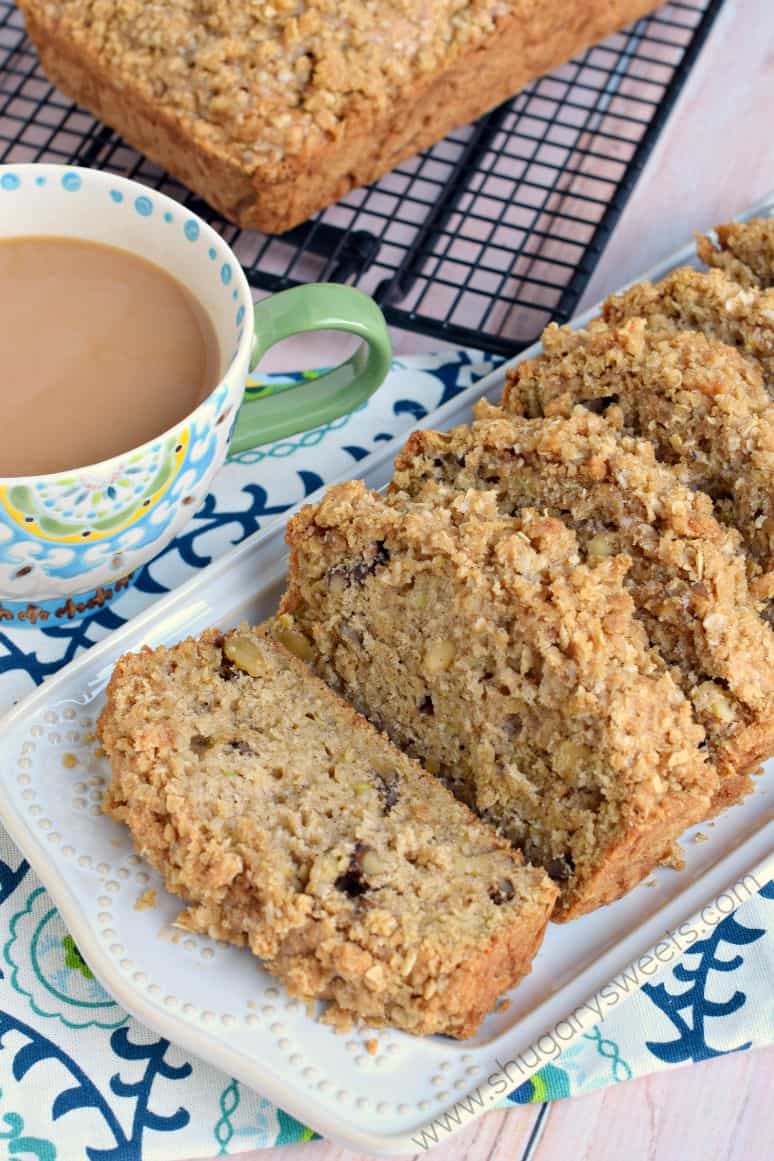 Recipe FAQs
I only have rolled oats. Can I use those in the streusel topping instead of quick oats?
I don't recommend using rolled oats in streusel topping. The whole oat pieces are larger and will alter the texture of the streusel.
How do I store this bread?
Store your Crunchy Streusel Zucchini Bread in an airtight container for up to 7 days.
Can I freeze this?
Yes, this zucchini bread is super freezer friendly! Double wrap it in foil and you can store it in the freezer for about 3 months.
Can I make this recipe with gluten free flour?
I haven't tested this Zucchini Bread recipe with gluten free flour substitutes. If you give it a shot, let me know how it turns out!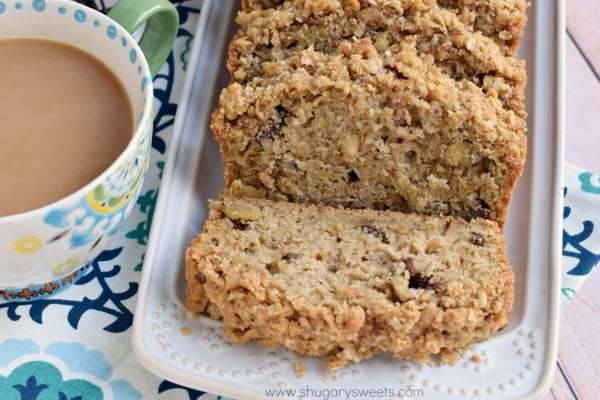 More Bread Recipes
Bored with regular zucchini bread? Try adding a crumbly brown sugar topping! Crunchy Streusel Zucchini Bread is slightly sweet, super nutty and amazingly delicious.