These easy Zucchini Cookies with oatmeal are soft, chewy and flavored with cinnamon spices. A layer of cream cheese frosting on top makes them even better!
When your garden (or grocery store) is exploding with zucchini, be sure to try our delicious zucchini muffins too. Or give our fudgy zucchini brownie recipe a try next.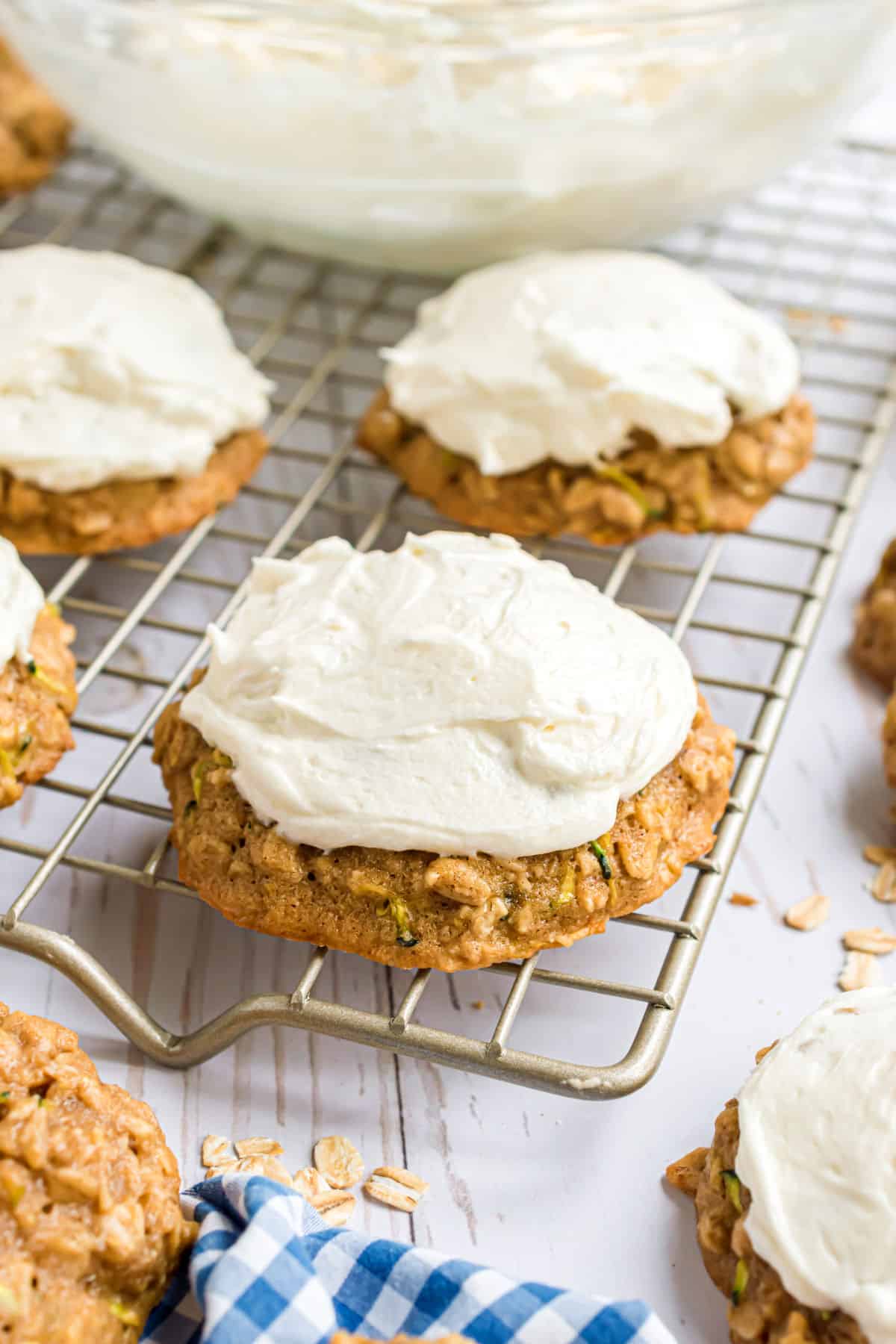 Why this Zucchini Cookie is Best
The only thing better than a cookie is a frosted cookie! This recipe takes zucchini and turns it into a cookie that's loaded with sweet flavor, chewy oats and creamy frosting.
If you loved our carrot cake cookies, these are the next best thing!
These cookies are perfect when you don't want to bake another loaf of zucchini bread! Add chocolate and make a batch of our chocolate chip zucchini cookies next.
Ingredient Notes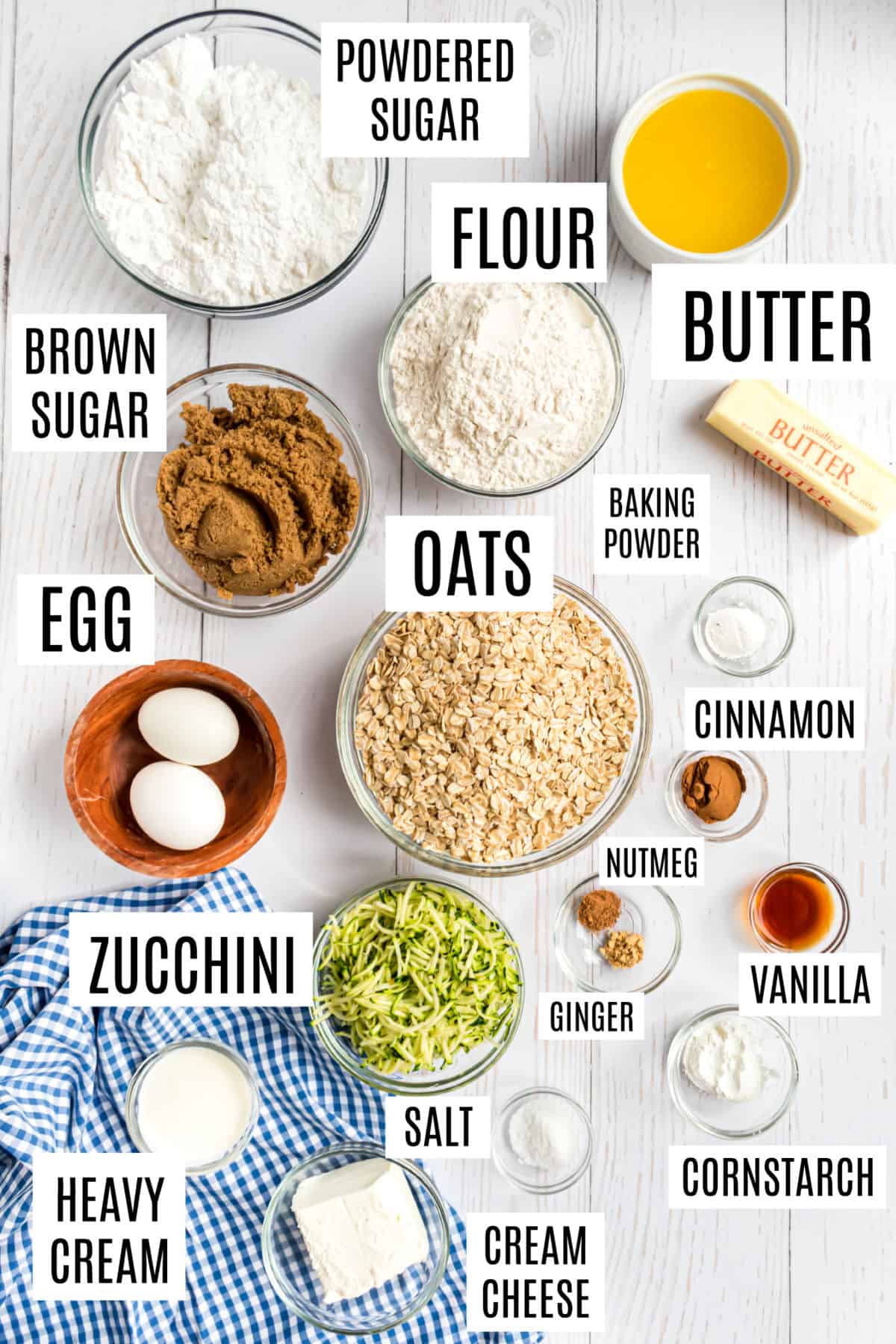 Easy Instructions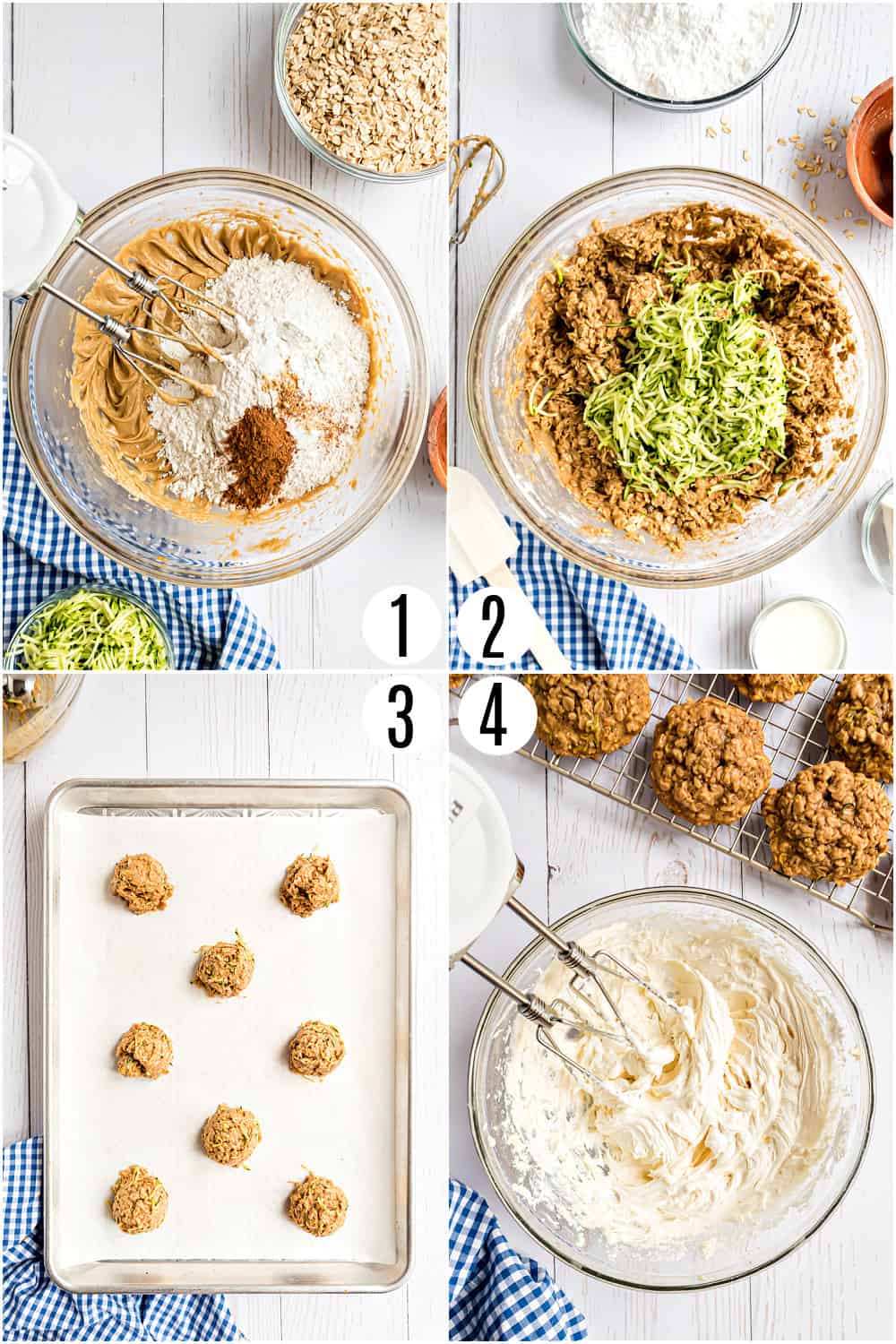 Make the cookie dough:
Beat unsalted butter with sugar in a large mixing bowl. Mix in eggs and vanilla extract. Beat in the dry ingredients on a low speed. When the dough is just combined, fold in the oats. Now, fold in the shredded zucchini.
Chill:
Cover the bowl of Zucchini Cookie dough with plastic wrap. Place in the fridge for at least 1 hour.
Bake:
Toward the end of dough chill time, preheat your oven. Line a baking sheet with parchment paper. Drop large spoonfulls of cookie dough onto the baking sheet. Bake just until the edges start to turn brown. In my oven, this takes 11 -13 minutes.
Make the cream cheese frosting:
While the zucchini cookies cool, beat together the ingredients for the frosting until smooth and fluffy. When the cookies are cooled, spread frosting over the tops and enjoy!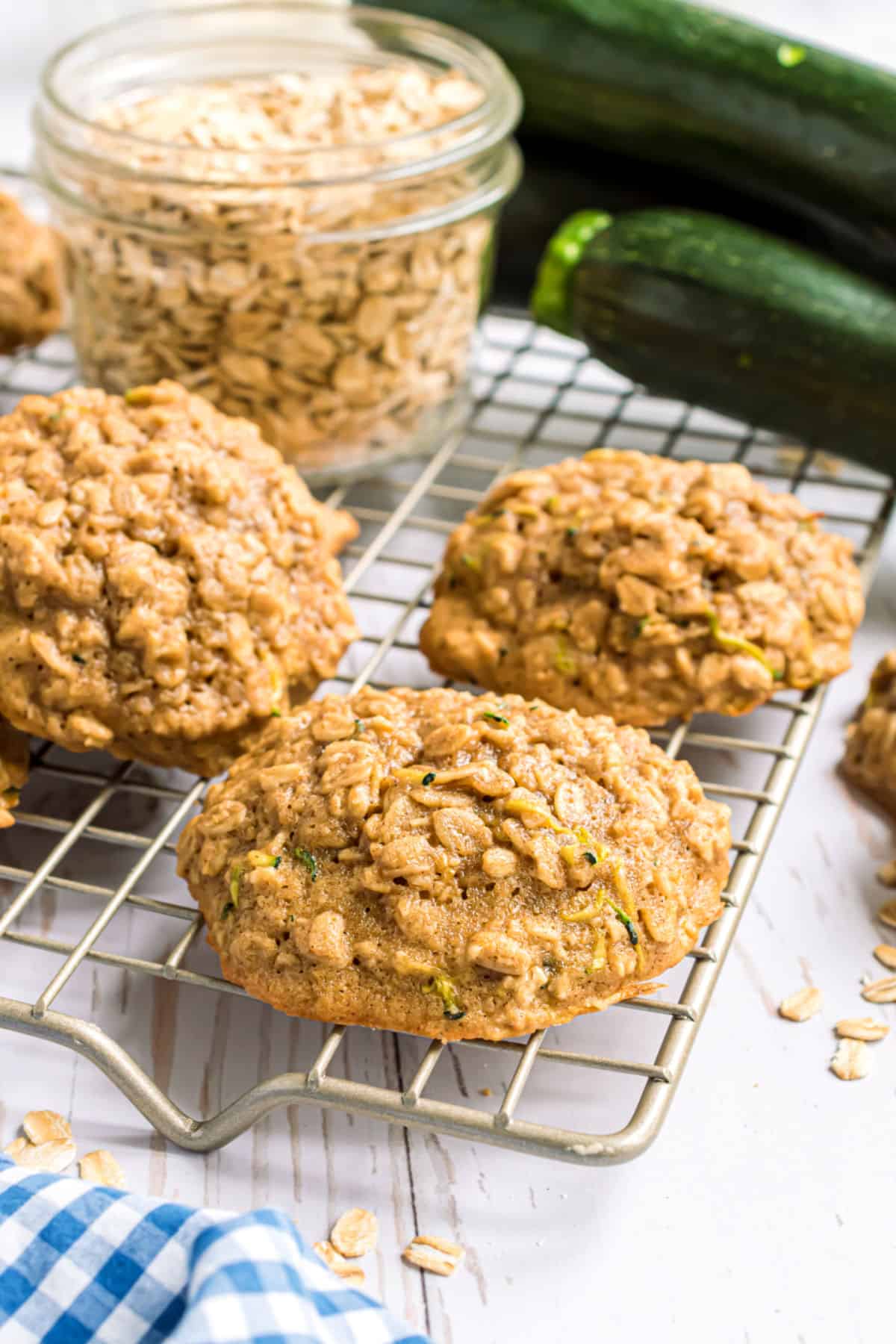 Tips and Tricks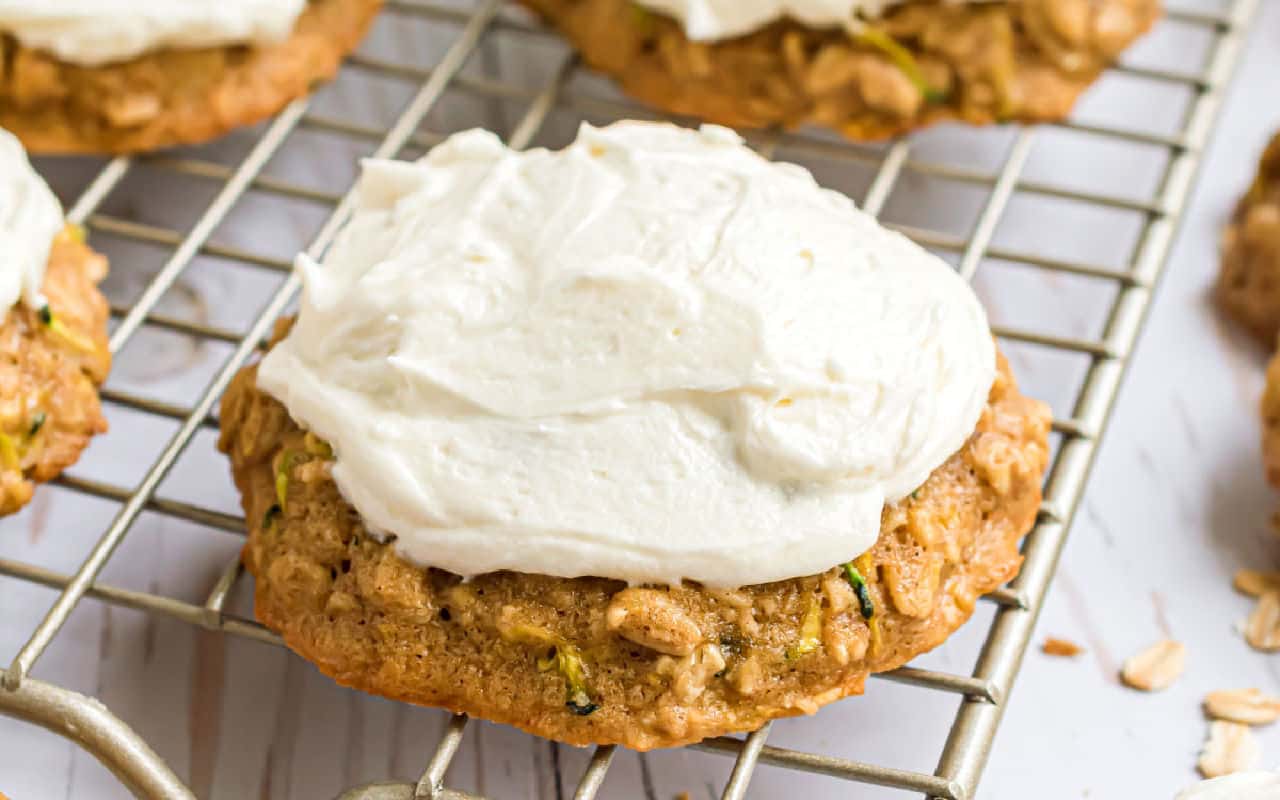 Recipe FAQs
Should I squeeze the water out of my zucchini first?
There's no need to squeeze liquid out of fresh zucchini. If using frozen, you will need to drain out the extra water after thawing and before measuring. Use paper towels to squeeze the shredded zucchini over the sink. Then measure and add to recipe as directed.
I want to make the dough ahead of time and freeze it. Should I thaw the dough before baking?
Frozen zucchini cookie dough can be baked without thawing first. Just place the frozen unbaked cookies on the baking sheet. Add 1 to 2 minutes of baking time.
How do you store these cookies after baking?
Zucchini cookies should be stored in an airtight container in the refrigerator. They're even more flavorful served cold! Let them soften at room temperature for 15 minutes before serving.
Can I use quick oats in this recipe instead of old fashioned?
Do not use quick oats (or "instant" oats) in these zucchini cookies! Quick oats absorb more moisture, resulting in dry and crumbly cookies.
More Easy Dessert Recipes
These Zucchini Cookies with cream cheese frosting are the perfect way to use up extra zucchini. They're so good that you'll want to go out and buy even more of that green summer squash, just for the excuse to make more!