M&M Cookies with pudding mix are soft, chewy and colorful! This easy recipe takes just minutes to make and creates the best M&M cookies you'll ever taste.
If you love easy cookie recipes, be sure to try our favorite almond cookies. Or give our 3 ingredient peanut butter cookies a try next!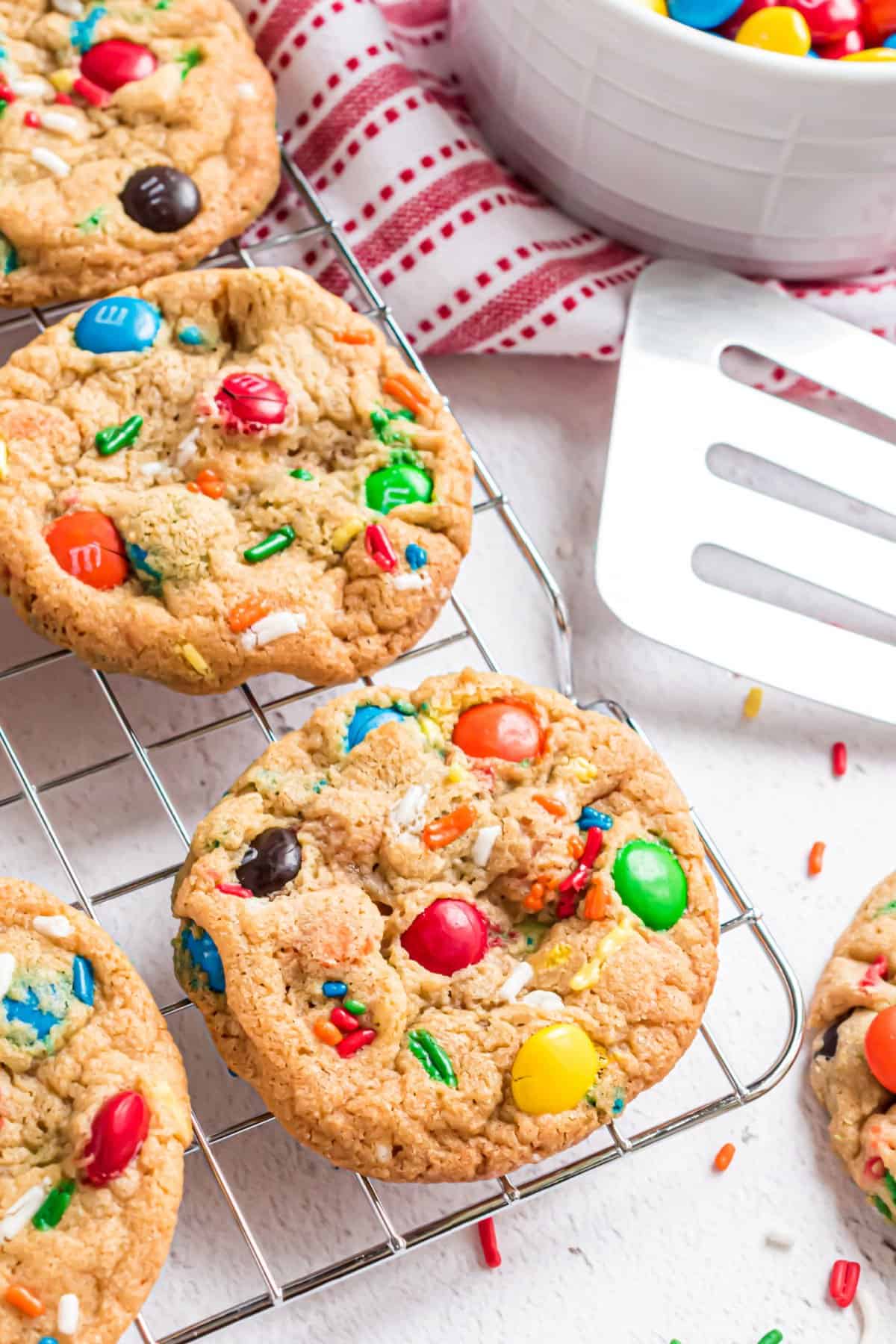 I know there are thousands of chocolate chip pudding cookies out there for you to try. And while I love chocolate chip cookies of all kinds, sometimes you need a little variety. Enter: M&Ms Pudding Cookies!
M&Ms instead of chocolate chips for a delicious twist!
These cookies are cloud soft while retaining their chewiness.
No chilling dough required.
Sprinkles make M&M Cookies look and taste even more fun.
Ingredient Notes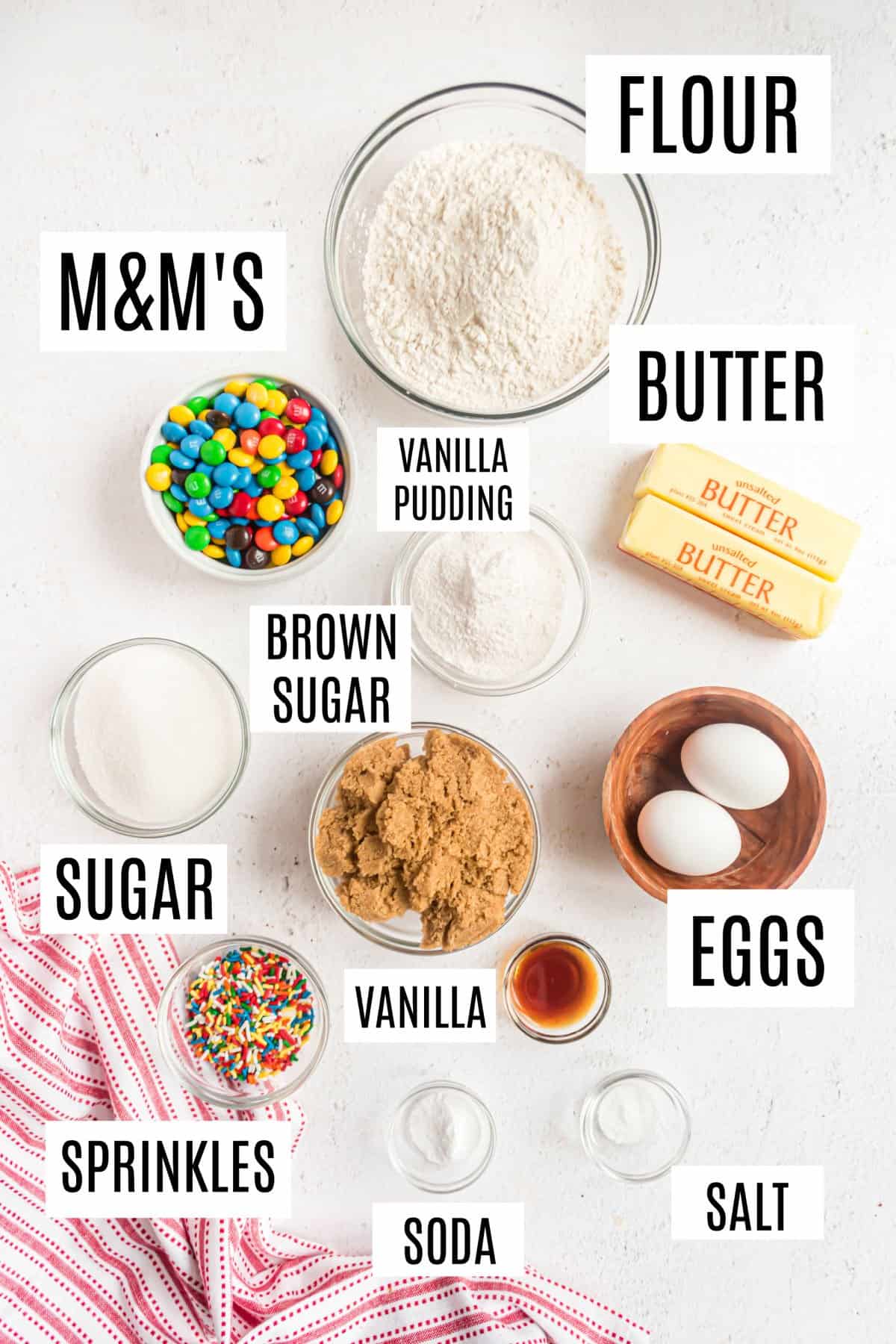 Unsalted butter – If you want chewy cookies, melted butter is the key.
Vanilla pudding mix – It makes the cookies soft, and keeps them soft for days after baking!
Light brown sugar – Combined with butter, it makes the cookies even chewier and imparts a more caramelized flavor into the cookies than using white sugar alone.
Jimmies Sprinkles – These are the long rectangular sprinkles. Use any color or combination of colors you like.
M&Ms – I used M&Ms baking bits. You can find them in the aisle near the chocolate chips. Regular M&Ms work too!
Easy Instructions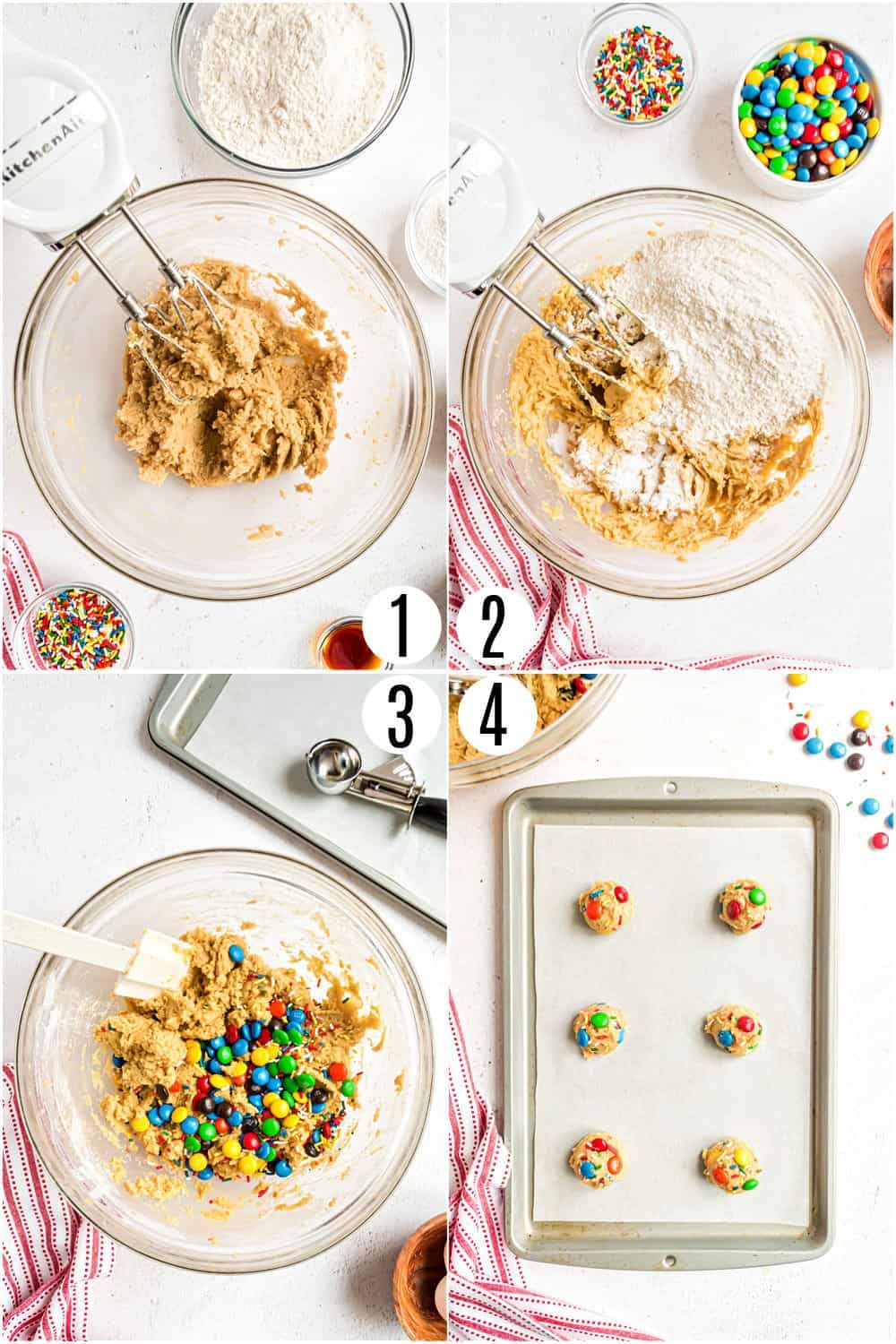 Melt the butter. I do this in the microwave or on the stove top.
Make the dough. Cream the melted butter with the sugars. Then add remaining dough ingredients and combines. Fold in the sprinkles and M&Ms.
Bake. Drop cookies onto a lined baking sheet. Bake the cookies until the bottoms just begin to look set, about 11 minutes. Let cool completely before eating.
Tips and Tricks
These cookies spread as they bake. If you want thicker M&M Cookies, chill the dough for an hour before baking.
Avoid over baking. The cookies will look very soft when they come out of the oven. As they cool they will firm up to the perfect chewy texture!
Store homemade M&M Cookies in an airtight container. They'll stay soft and chewy for up to one week at room temperature.
Try our Christmas M&M Cookies for a fun holiday twist!
Freeze Cookies. Use my tips on how to freeze cookie dough for later.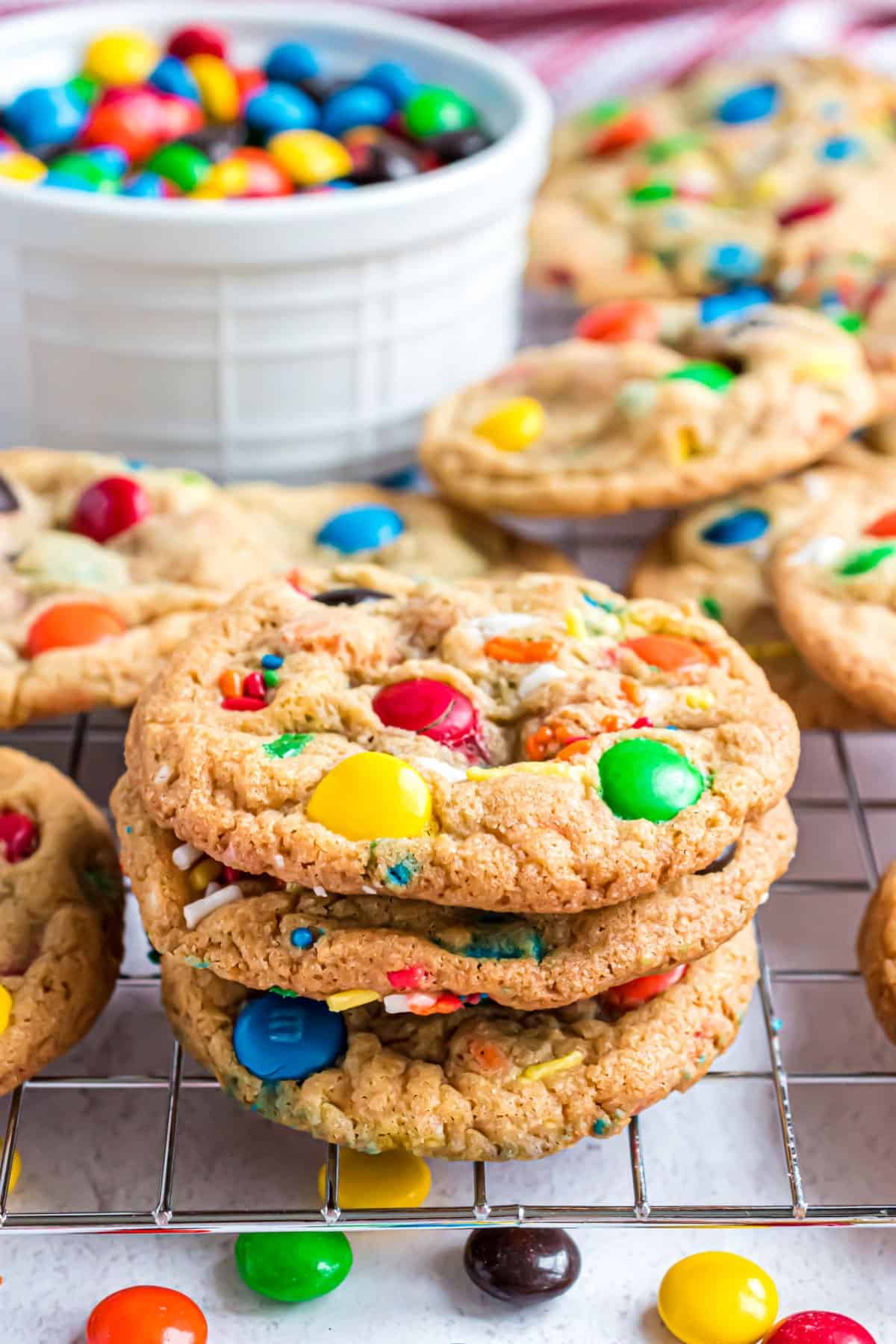 Recipe FAQs
What can I use instead of M&Ms baking bits?
You can use regular M&Ms or M&Ms minis in these cookies if you can't find baking bits.
Will this recipe work with cook 'n' serve pudding mix?
No, it will not. You need to use the Instant Pudding Mix (the powder) for this pudding cookies recipe.
Can I make the dough with pudding mix ahead of time?
Yes, you can make the dough ahead of time and keep in the fridge until you're ready to bake. Tightly covered, the dough can be stored in the fridge for about 2 days.
Can I freeze M&Ms cookies?
You can freeze M&Ms Cookies, however the candy coating and sprinkles may "bleed" color into cookies as they thaw. They will stay good in the freezer for up to 3 months.
More Cookie Recipes
From holidays to birthdays, M&Ms Pudding Cookies make a perfect treat for any occasion!