Hearty blend of beef and beans, this Instant Pot Chili is a delicious weeknight dinner recipe idea!
For more Instant Pot dinners, be sure you try our homemade Hamburger Helper recipe! Our family and readers all love this easy Goulash in the Instant Pot too!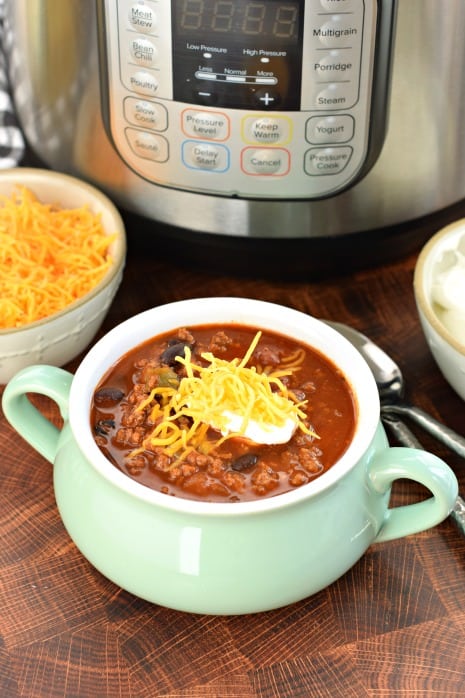 Family Dinner Recipe
I don't know about you, but chili is one of those comfort foods from childhood that bring back all the memories.
My mom's chili recipe wasn't anything fancy, but the blend of meat and beans in a simple to make recipe is exactly like today's dinner.
No fancy ingredients.
No simmering for hours.
Thanks to the Instant Pot, you'll be enjoying this chili recipe in under an hour, even though it tastes like it's been simmering all day!
Plus, it's the perfect way to sneak veggies into the kids bowl. Chop them up real tiny and you can add in bell peppers, zucchini, spinach, and more!
How to Make Chili in the Instant Pot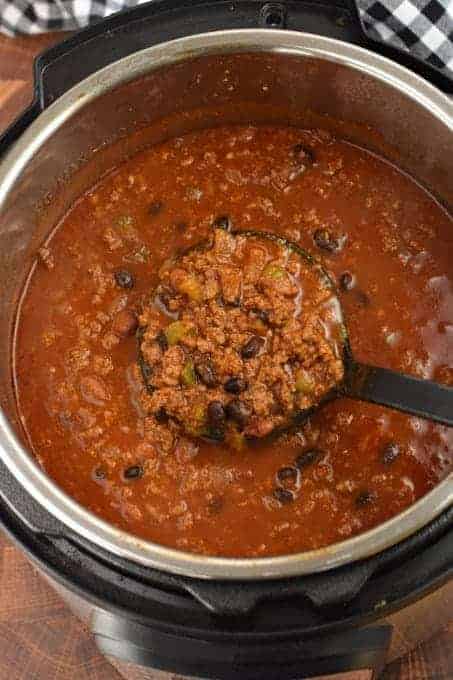 STEP 1. Saute the beef.
Using the "SAUTE" function on your pressure cooker, add ground beef, garlic, onion, and green pepper to the pot. Cook until the beef is browned.
Drain the beef and vegetables in a strainer, getting rid of the excess grease.
To the bottom of the instant pot, add beef broth and scrape up the bits of meat that might be stuck to the pan.
STEP 2. Pressure Cook.
Add the tomato sauce, tomato paste, chili powder, paprika, oregano, cumin, black beans (that have been drained and rinsed) and pinto beans (that have been drained and rinsed) to the pot. Return the meat and vegetables and give everything a stir.
Lock the lid in place and make sure the valve is set to "SEALING."
Select "HIGH PRESSURE" for a cook time of 10 minutes.
Once cook time ends, allow a natural release of pressure for 10 minutes, then do a quick release of the valve.
Open the lid, stir, and serve. ENJOY!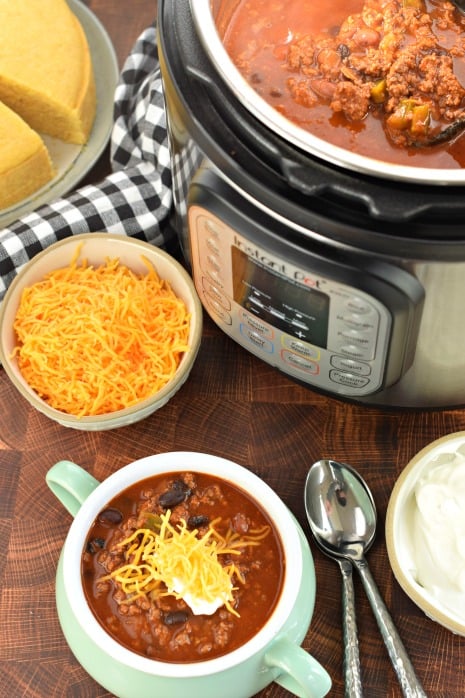 What to serve with Chili
Growing up, my dad always ate his chili with saltines smothered in butter. While I know it's not the norm, just thought I'd put it out there!
Personally, I love a big slice of cornbread with my chili, and I've got an Instant Pot Cornbread recipe I think you guys will LOVE!
Here are some more chili topping ideas:
Sour Cream or plain Greek yogurt
Shredded Cheddar Cheese
Chives or Green onion
Fritos or Tostitos
Instant Pot Chili
While today's chili recipe is considered "chili con carne" which mean, chili with meat, you could certainly make a meatless version by adding in more beans and vegetables.
I'm often asked if my chili recipe is spicy. I would say this recipe has a mild flavor.
If you want more heat, feel free to add fire roasted tomatoes, hot sauce, or poblano peppers to the chili.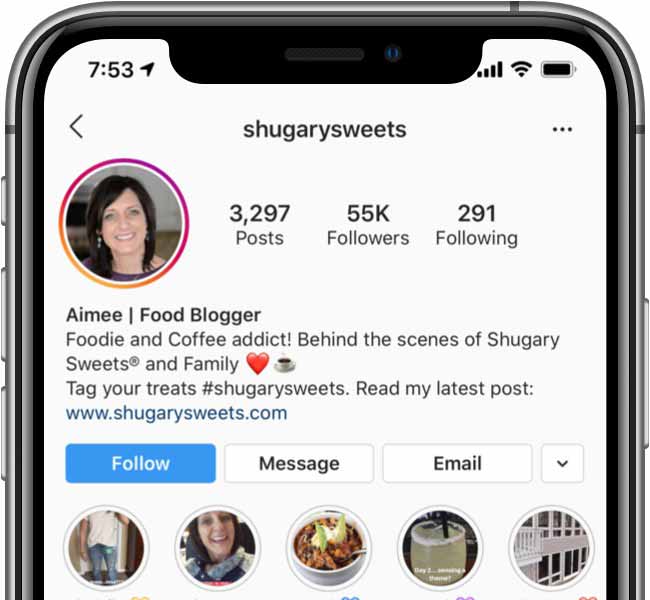 Leftovers
Chili tastes just as good on day two as it does on day one! I love eating leftover chili.
To change things up, we will sometimes make chili mac with the leftovers. Serve the chili with some cooked elbow macaroni (or any style noodles work). Top with some shredded cheese and enjoy!
Leftover chili can be enjoyed for 4 days if kept refrigerated in an airtight container.
You can also freeze chili for up 2 months.
Place COOLED chili in a ziploc freezer bag, and double bag it! Lay flat on a cookie sheet in the freezer (you only need the cookie sheet for about an hour). Once frozen, you can stack layers of chili or spaghetti sauce in the freezer.
Thaw in refrigerator overnight and heat on stove top until warm.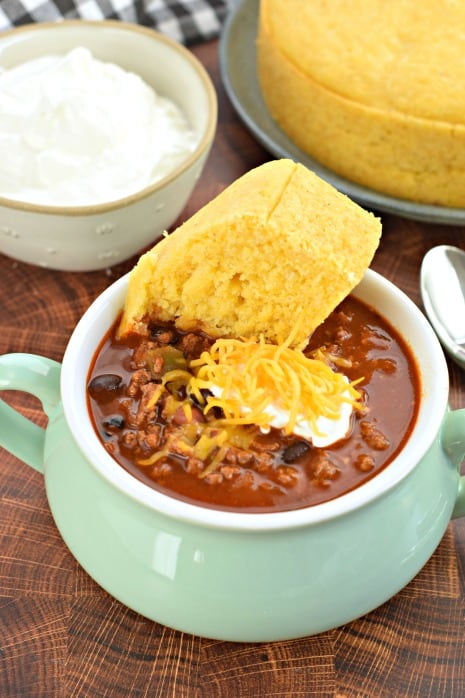 Tips and Tricks
Chili can be made on the stove top too!
Saute meat in a saucepan, once browned, drain grease and return to pot.
Add vegetables and remaining ingredients (reducing beef broth to 1 1/2 cups).
Cover and simmer for 3 hours, stirring occasionally.
Serve and enjoy.
Chili can be made in the Slow Cooker too!
Saute meat in a skillet. Drain grease and add meat to the crockpot.
Add remaining ingredients, cover, and cook on low for 6-8 hours.
Serve and enjoy.
Ingredient Notes
Beef. Using a lean ground beef will result in less grease! You can also use a combination of meats, turkey, pork, bison to create your favorite flavor.
Beans. My family doesn't care for large red kidney beans in chili. But, since they are a traditional chili bean, feel free to add them or swap out one of the other varieties.
You could also use lentils, Great Northern Beans, or Cannellini beans.
Tomatoes. I use a combination of tomato sauce and tomato paste for my chili recipe. However, you can also use Fire Roasted diced tomatoes to add depth of flavor!
Seasoning. Use your judgement when adding seasonings to chili. This is my favorite blend:
Chili Powder
Paprika (smoked paprika is also good!)
Oregano
Cumin
More Chili Recipes:
Hearty, Instant Pot Beef Chili is the perfect comfort food for weeknights. So easy, you'll love this delicious recipe!