A delicious, hearty meal with NO meat. This vegan Smoky Sweet Potato Chili is the perfect comfort food!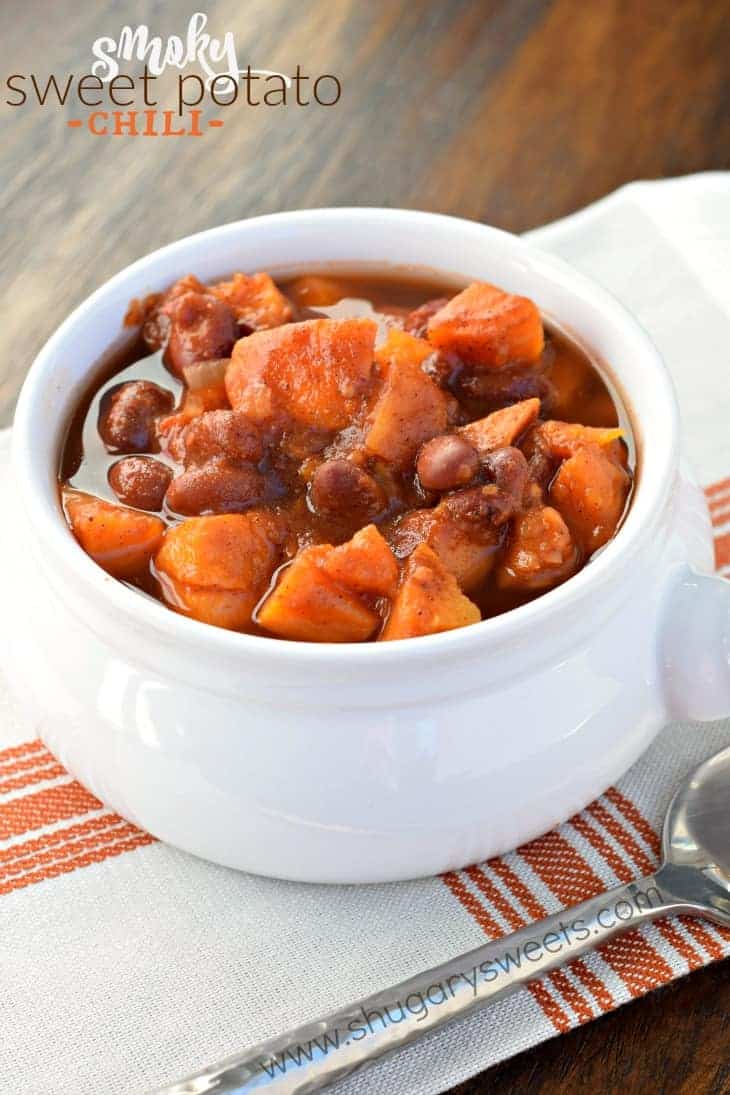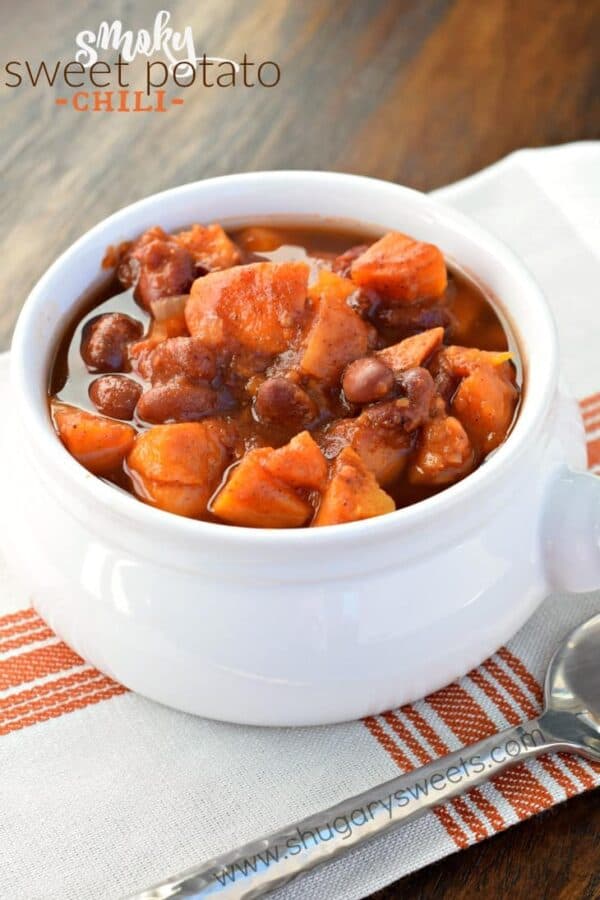 I told you earlier this week that I have a VEGAN dinner recipe. I know! Who am I?
As part of our "healthy eating 2015" New Year goal, our family is cutting back on meat consumption and eating more vegetarian meals.
I found this Smoky Sweet Potato Chili recipe over on the Forks over Knives website.
With a few alterations (to make this easier to make), this dinner is the perfect weeknight meal. I also made mine in the slow cooker, which we use regularly for our busy weeknight meals!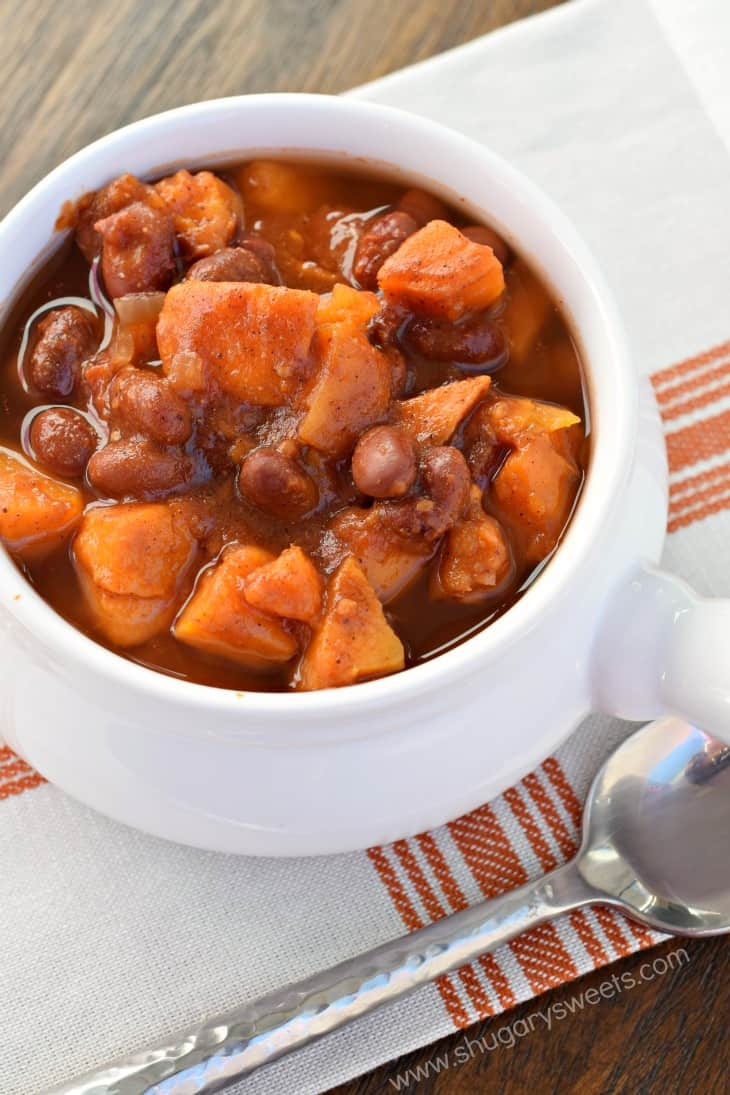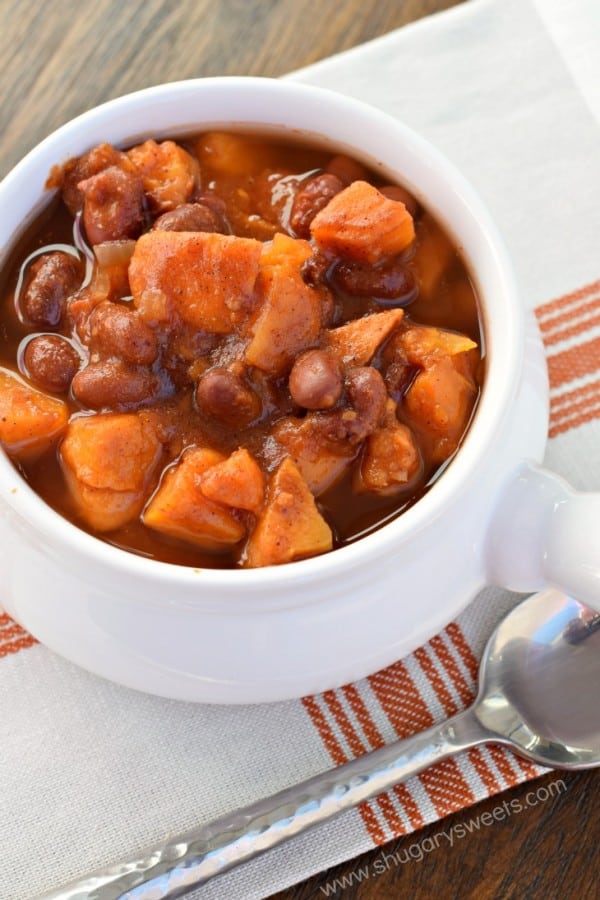 Let me give you a little insight into my eaters:
Me. I eat anything and everything. Seriously, I may be one of the least picky eaters you'll ever meet. I can count on one hand the foods I dislike.
Husband. PICKY. Hates condiments and anything CREAMY (mayo, sour cream, cream cheese). Dislikes beans. Prefers meat, potato, veggie for meals.
17 yr old daughter. Loves most food. Dislikes spicy food.
13 yr old daughter. HATES meat. Dislikes condiments. Dislikes beans.
11 yr old daughter. JUST LIKE ME 🙂
Given that profile, I was a little unsure how today's recipe would go over with the family. Everyone has promised to keep an open mind and "try new things."
That said, everyone ate this. Husband and I loved it (he preferred there be a little more "juice"). Oldest daughter enjoyed it. Middle daughter said it was good (ate her whole bowl). And youngest ate hers gone too.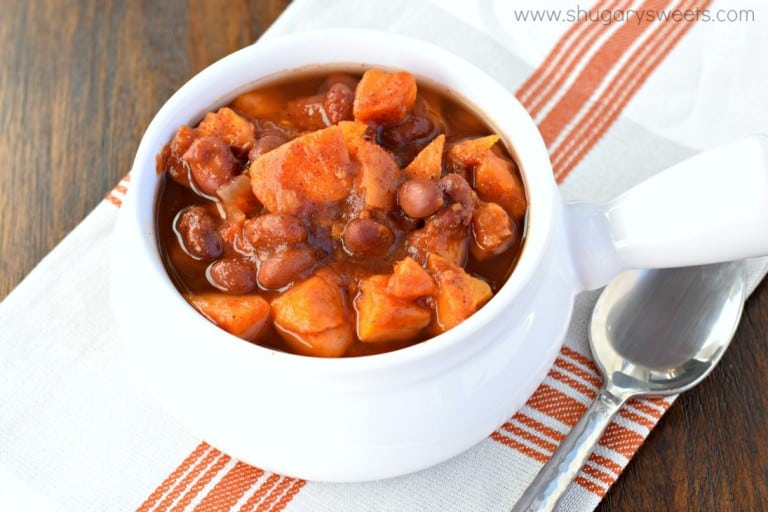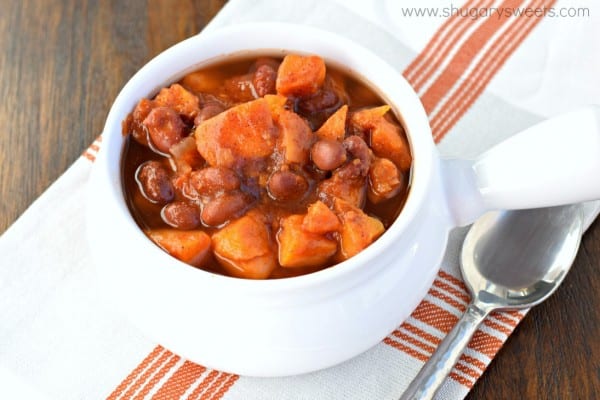 INCLUDING THE BEANS. I should also mention, my kids don't like sweet potatoes at Thanksgiving. So this meal already had a few strikes against it…but when everything was combined, it was delicious. This is a 5 star recipe in our book, and will be made again and again. Butternut Squash would be a great substitute for the Sweet Potato. And adding in black beans could be amazing too!
ENJOY!
Connect with Shugary Sweets! Be sure to follow me on my social media, so you never miss a post!
Facebook | Twitter  | Pinterest | instagram
More Chili Recipes:
I'm slightly obsessed with Sweet Potatoes right now. In fact, just made a batch of this for lunch: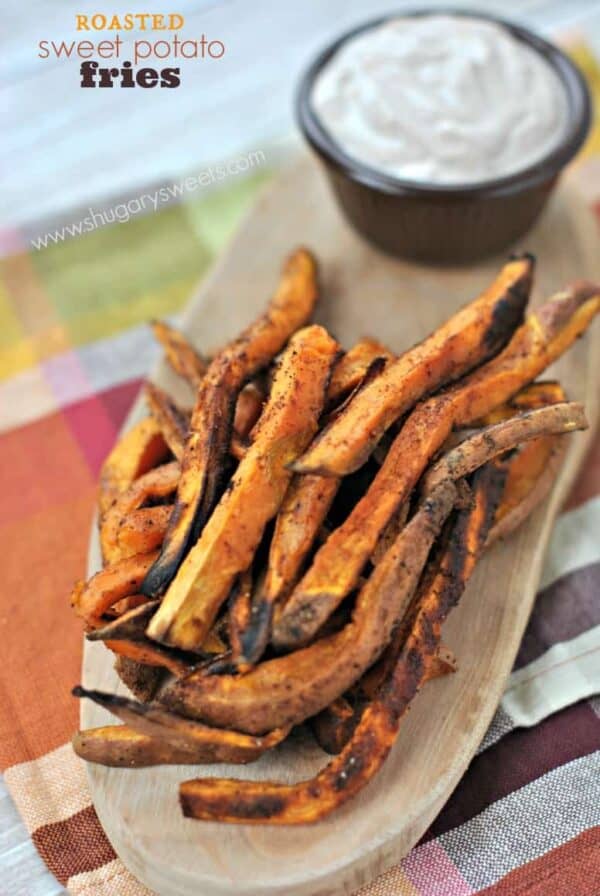 Roasted Sweet Potato Fries: baked AND delicious. Don't forget the sweet cinnamon dip.
And…for those of you who love CHILI…I've got a couple of favorites: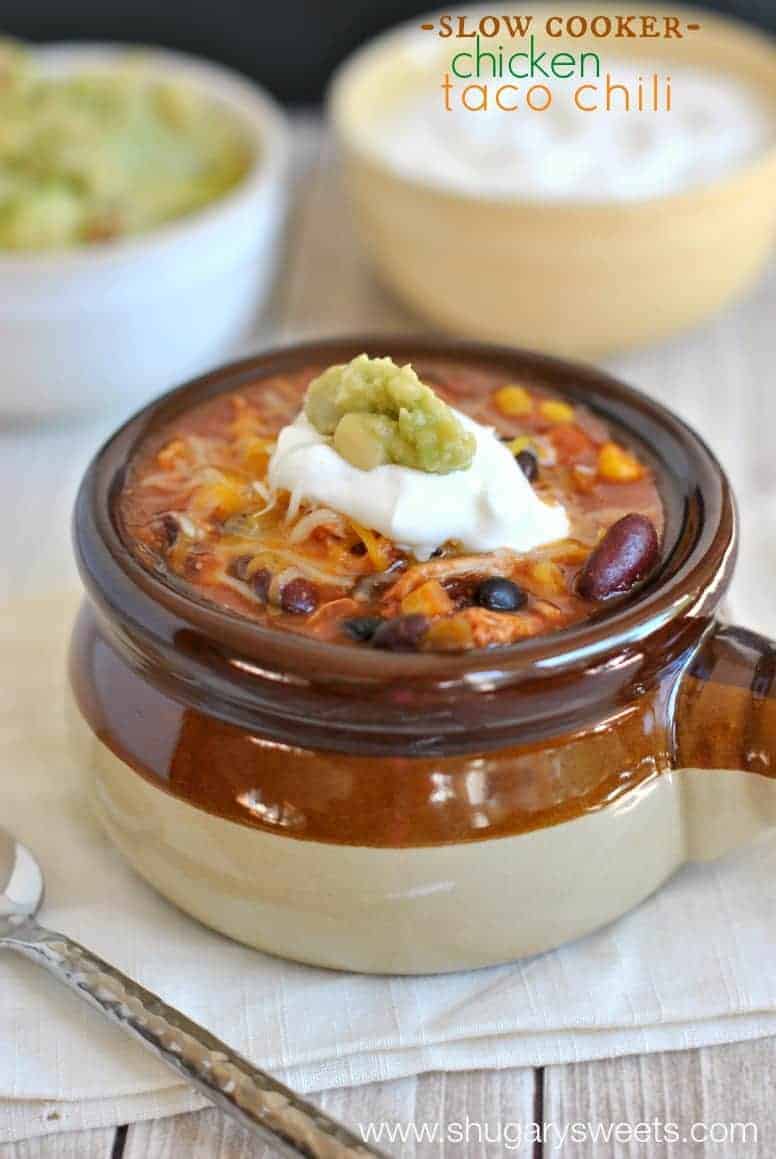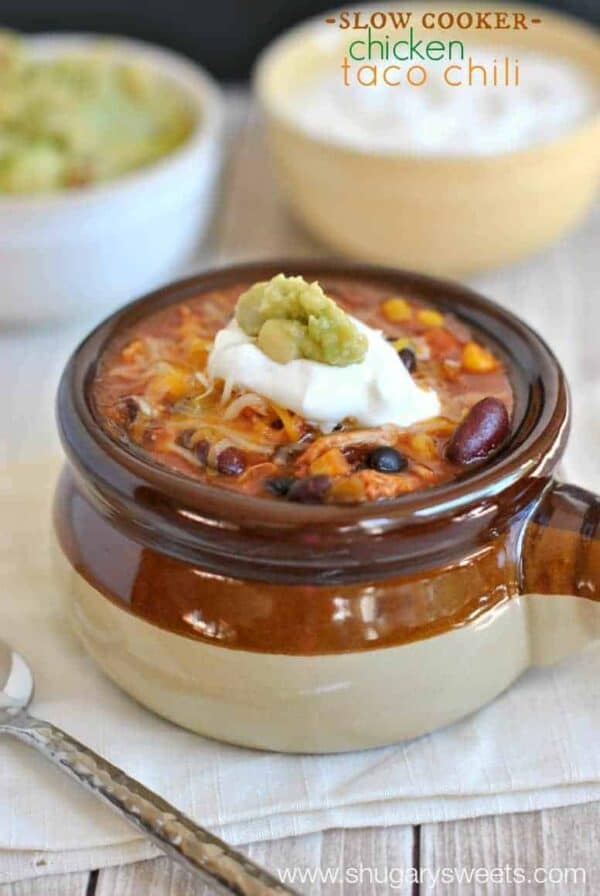 Slow Cooker Chicken Taco Chili: easy enough for a weeknight, comforting enough for a Sunday dinner!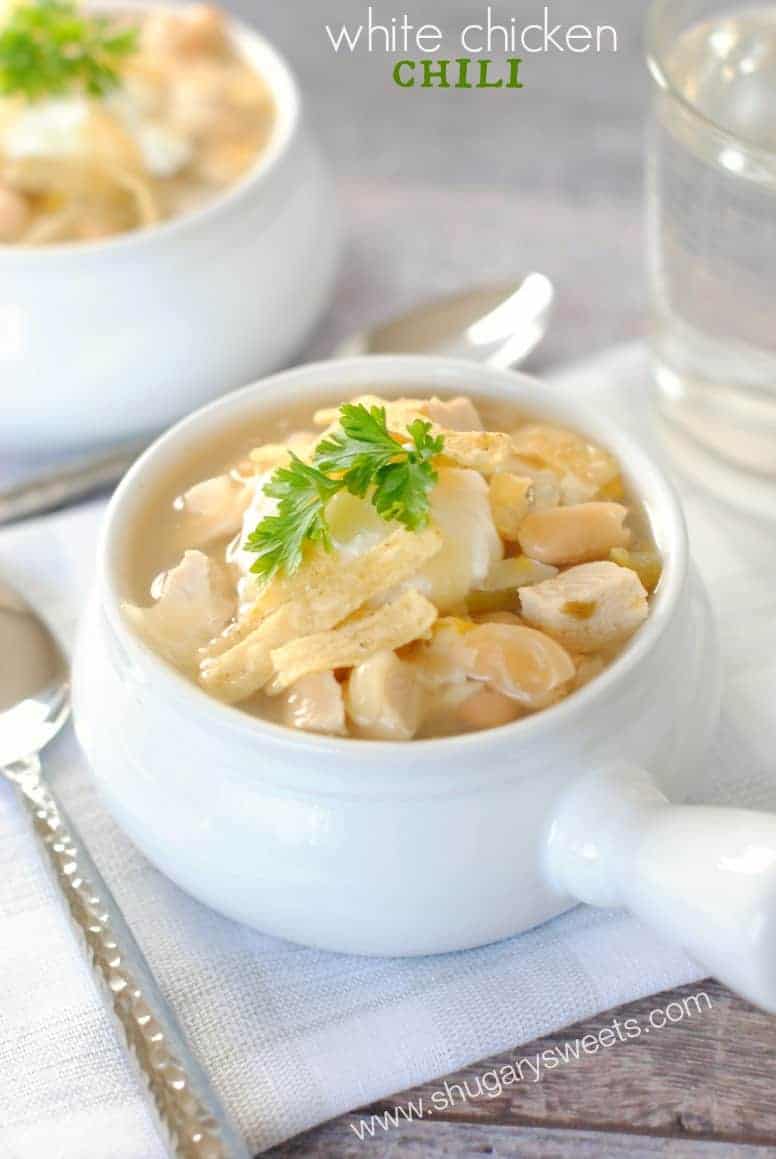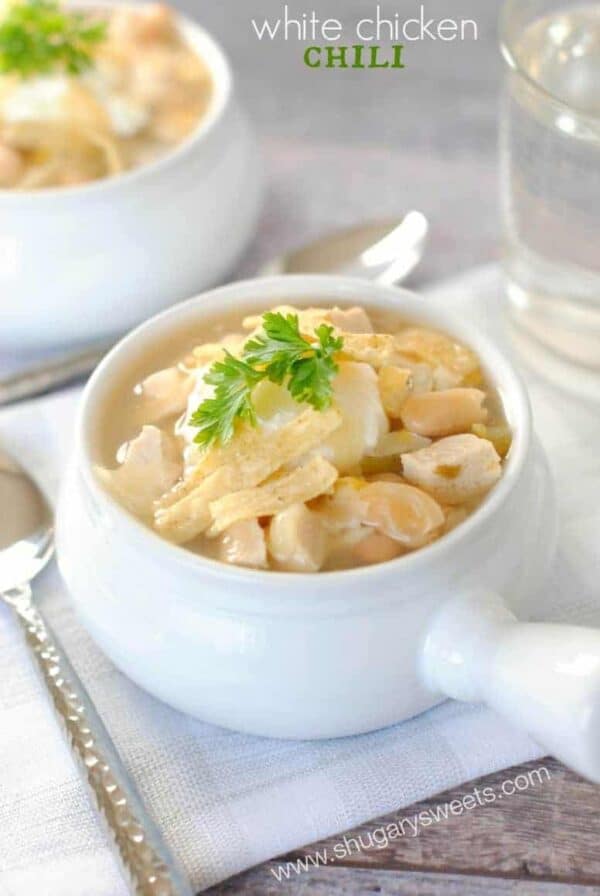 White Chicken Chili: this is my healthy version of chili, and I think you're going to LOVE it!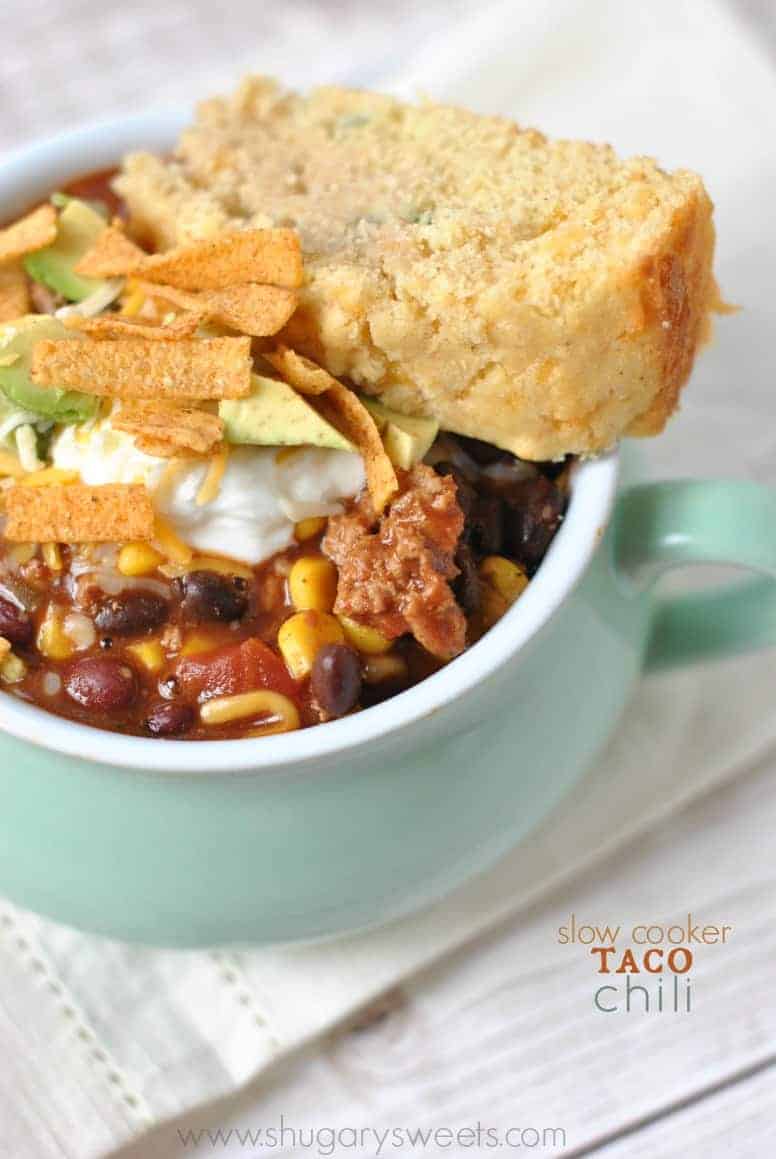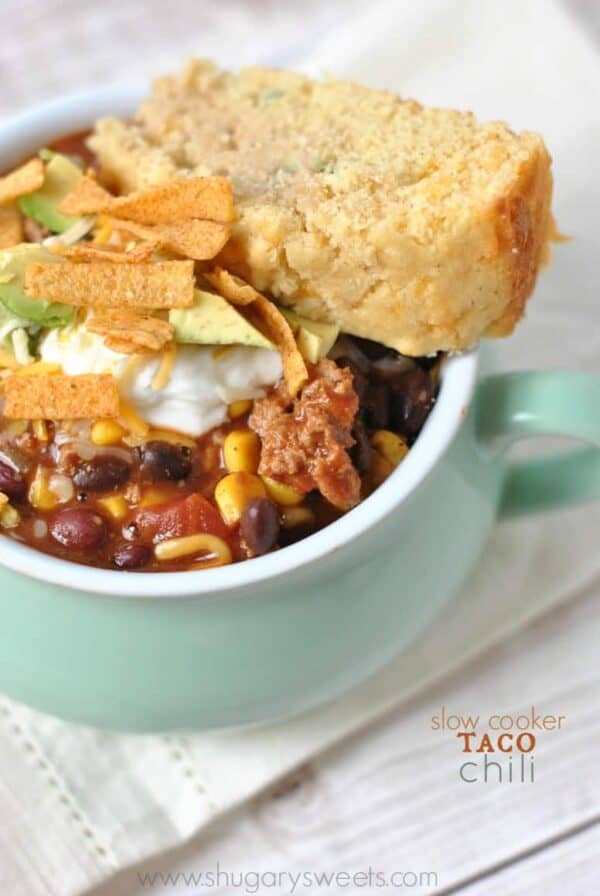 Beef Taco Chili: when you don't care about calories, and you just want a comforting bowl of chili. Don't forget the Jalapeno Corn bread too!
If you love today's Chili recipe…here are a few more from my friends:

 **This post may contain affiliate links which won't change your price but will share some commission. See my disclosure policy for more info**