Slow Cooker meals are not only perfect for busy weeknight dinners, but also great for weekend entertaining too! This Taco Chili recipe is so flavorful. Serve it up with a side of cornbread and all the fixings!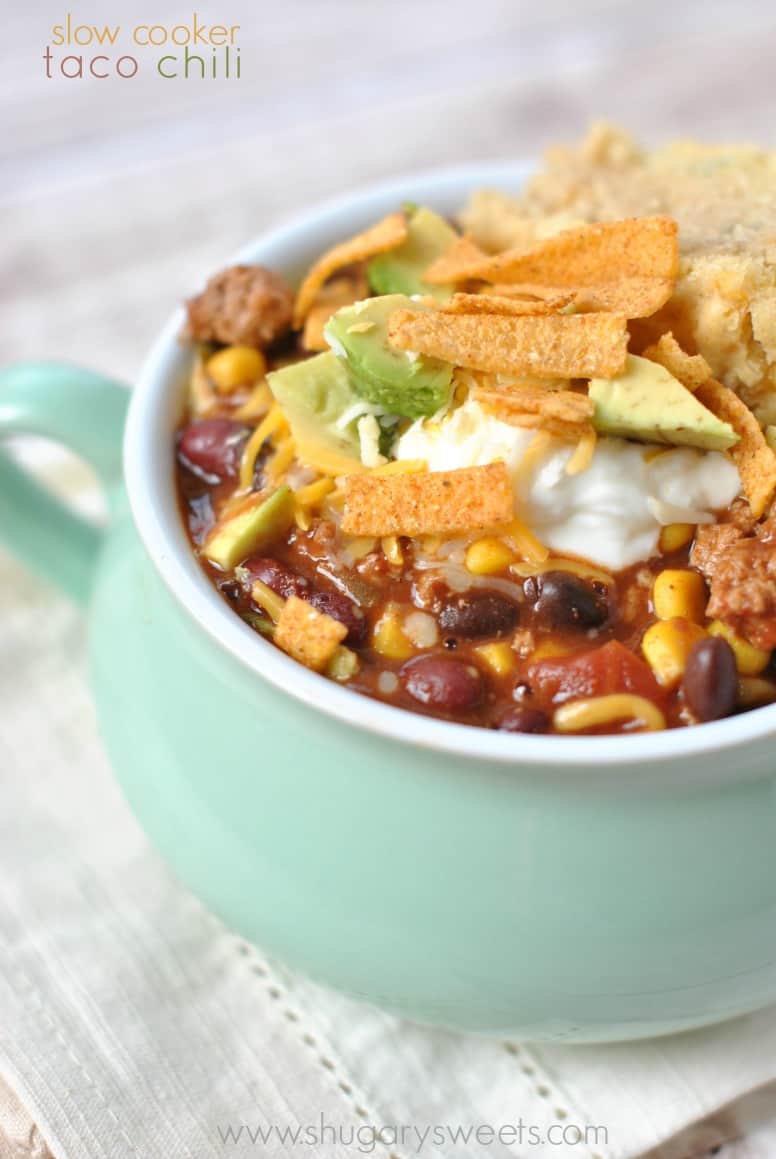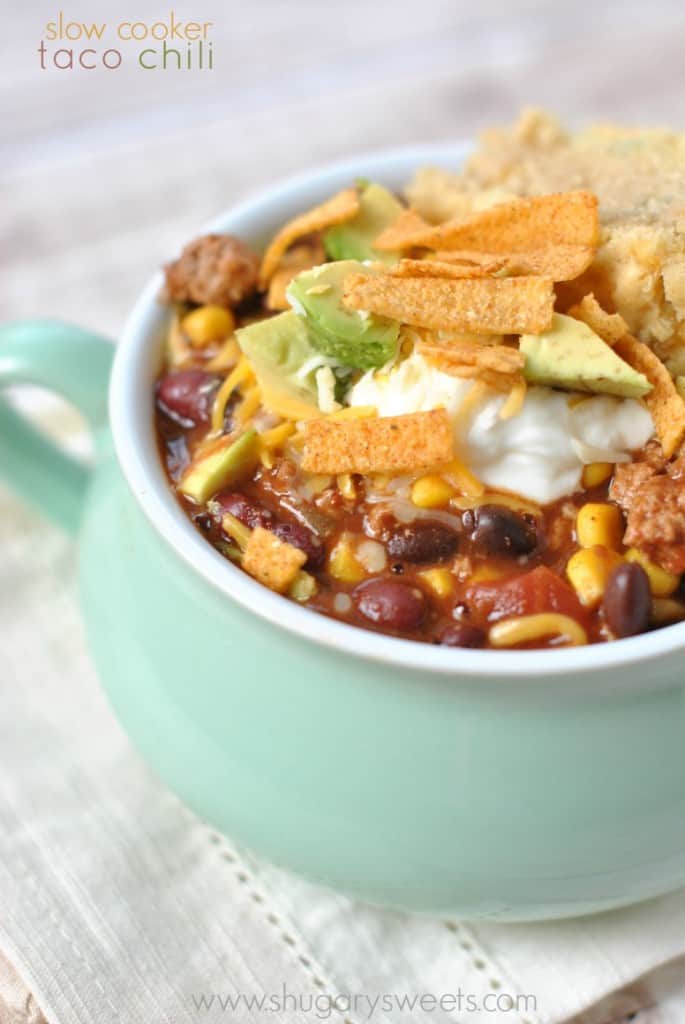 Why this Recipe Works
I know when some people think of slow cooker meals, the image that comes to mind is Boring. Bland. Ugly.
My friends, your Slow Cooker meals do NOT have to be like this! I love using my slow cooker and I try to pull it out at least once or twice a week, sometimes more! I love recipes that I can toss all the ingredients into the pot and walk away for hours. Recipes that when they are finished, there's no fussing.
Today's recipe is just that…an easy, delicious, flavorful chili. I used ground turkey to make this on the healthier side. I also used my homemade taco seasoning mix to give this chili flavor. If you're using store bought packets you may want to adjust the salt in this recipe. Those packets tend to be quite salty!
I used plain greek yogurt instead of sour cream on top of this chili. I also added a pinch of low fat shredded cheese, chopped avocado and some southwestern tortilla strips.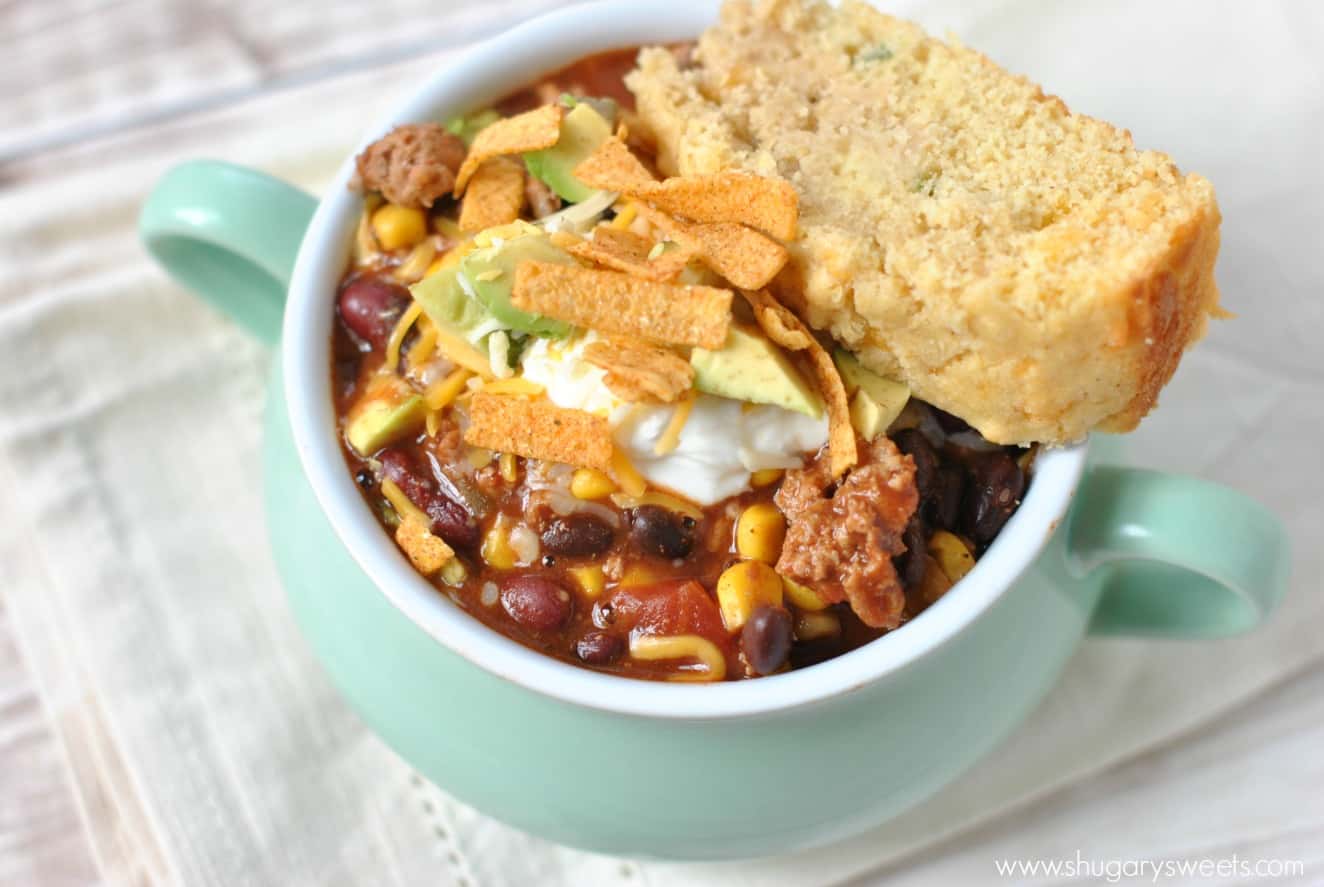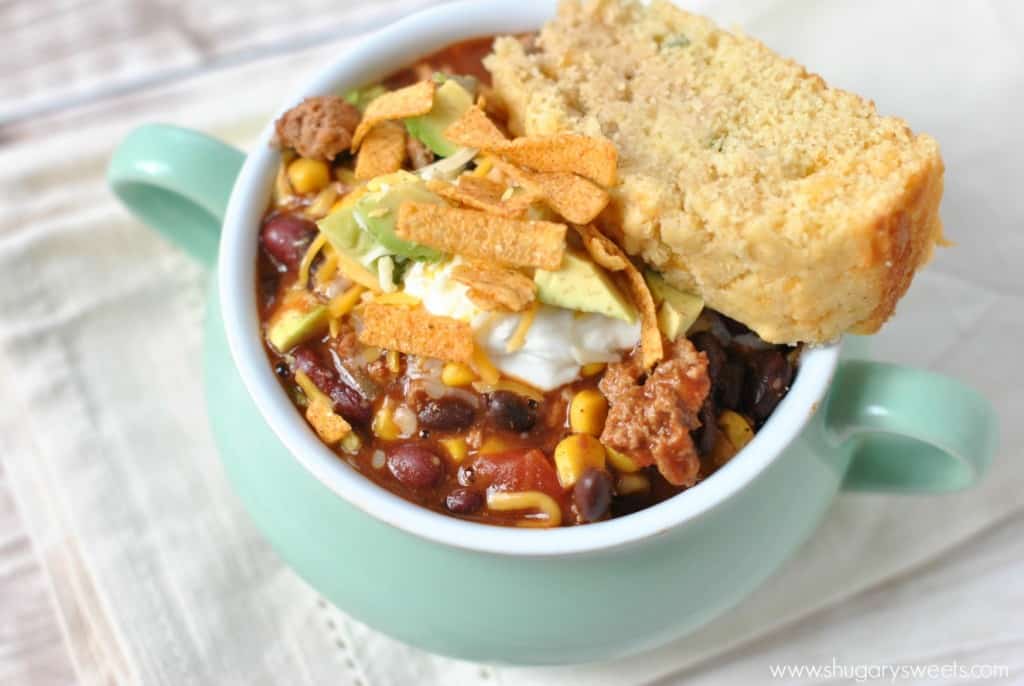 What to serve with Chili
Of course my attempts to keep this healthy were completely awash since I served this with a big side of Jalapeno Cheddar Cornbread. But it's all about balance, right?
I'm pretty sure this would make a great meal to serve at a potluck. Or family event. Make a big batch and have bowls of all the toppings on the side!
Of course, don't forget the cornbread. You have to have your carbs after all, right? ENJOY!!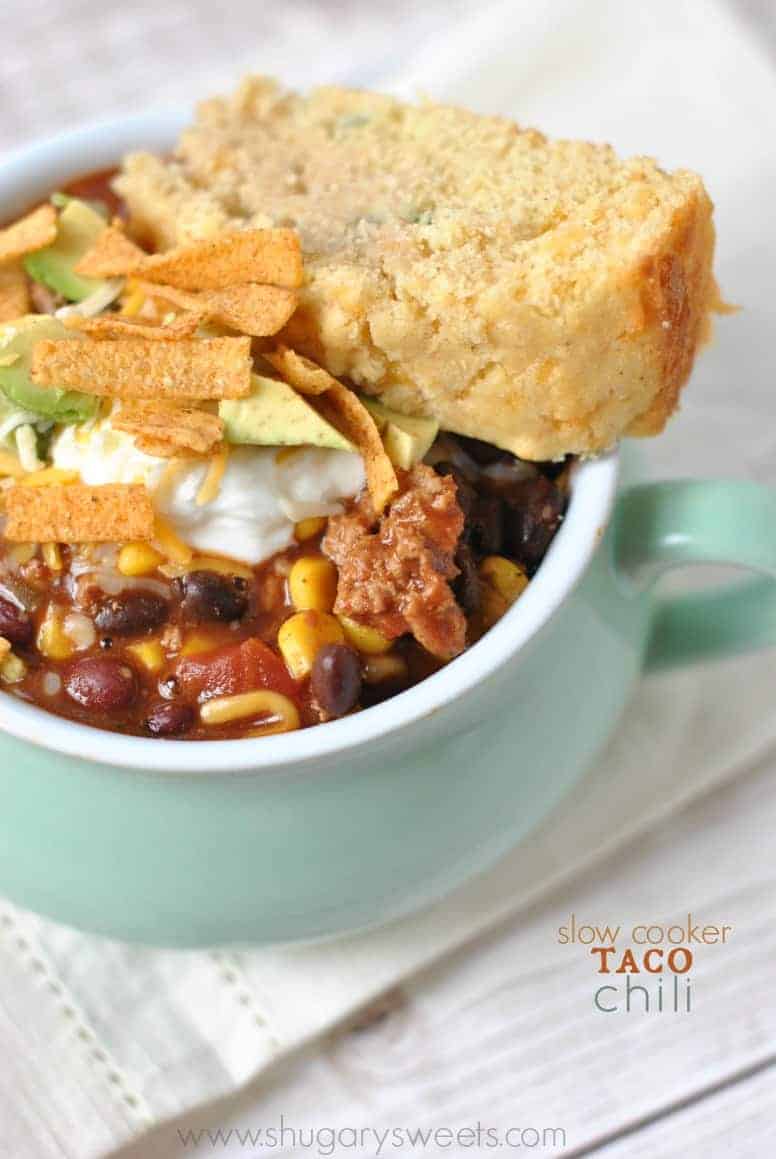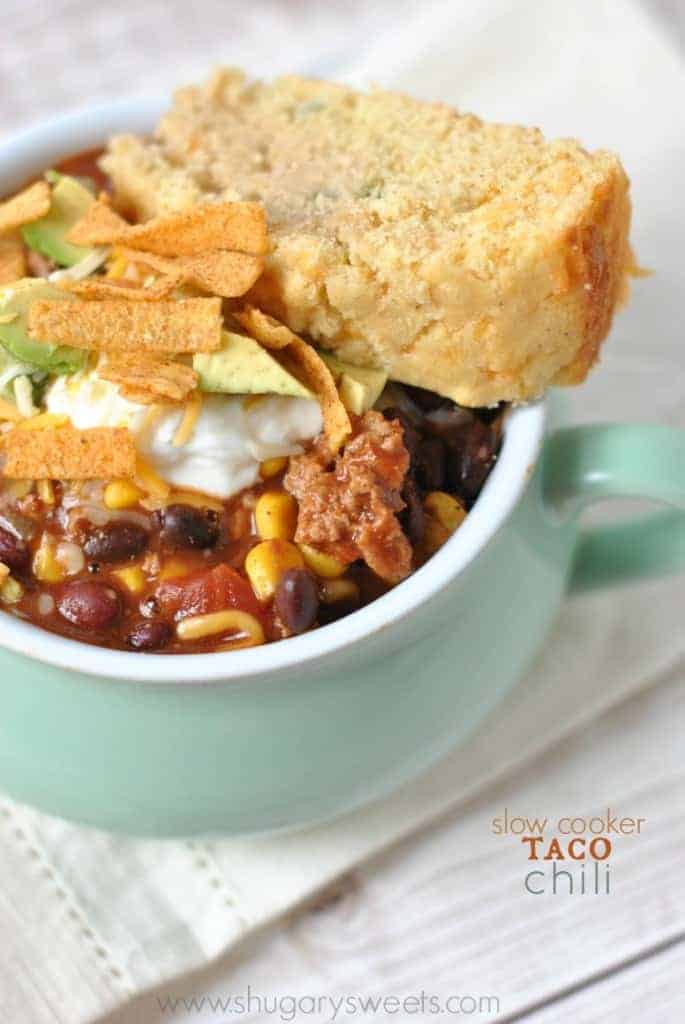 More Slow Cooker Dinners
PS. If you try this recipe, please leave a STAR rating in the recipe card below. I love your feedback! Connect with me on social media by following me on Instagram, Facebook, or Pinterest.