Slow Cooker Balsamic Shredded Beef
Another slow cooker dinner recipe! Balsamic Shredded Beef is perfect when you crave comfort food but don't want to turn on the oven!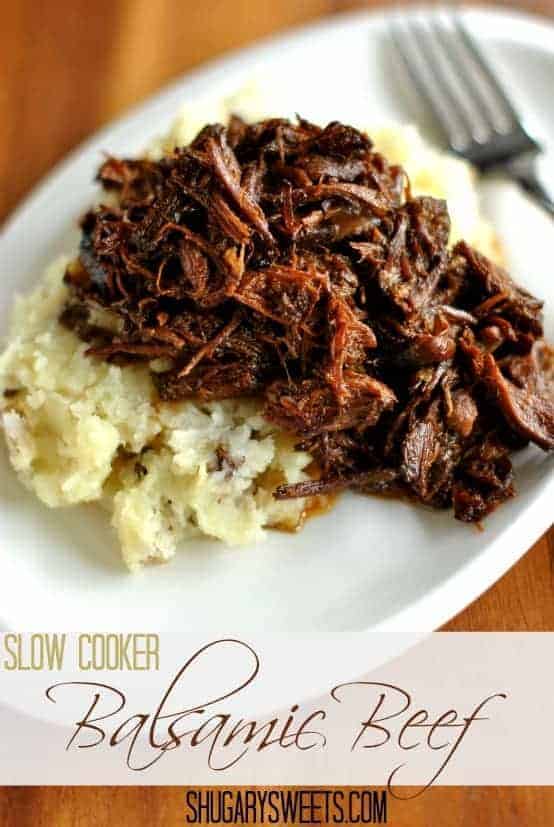 I think I've mentioned it once or twice that I love my Slow Cooker! We seriously use it for dinner recipes 3-4 times a week. With after school activities as well as homework, the dinner hour can be quite hectic!
It's funny though. I remember having babies in the house and thinking the dinner hour was hectic. I guess you always think the grass is greener! Life is certainly much busier now that the kids are older. Not to say it wasn't crazy back in the day, it was just a different crazy. An exhausting, running after toddlers and feeding babies kind of crazy.
So this slow cooker thing? It's been a part of my life for many many years! Ironically enough, I still use the same slow cooker I got as a wedding present, almost 18 years ago! It's ugly as heck, but it works just great.
Let's get back to this beef though. I used a 5 lb roast, you can certainly use a smaller roast and scale back the ingredients for the sauce if you'd like. Or, keep the sauce the same and have a nice gravy to put over potatoes! Better yet…make the big roast and freeze half of it after cooking so you have a second dinner ready to go in your freezer!
Balsamic is one of those ingredients I never really cooked with much in the past. Then a couple years ago I made THIS balsamic pork tenderloin. My life was changed. These two dinners are now on my favorites list and get rotated into our menu once a month! I hope you rotate them into your dinner menu soon!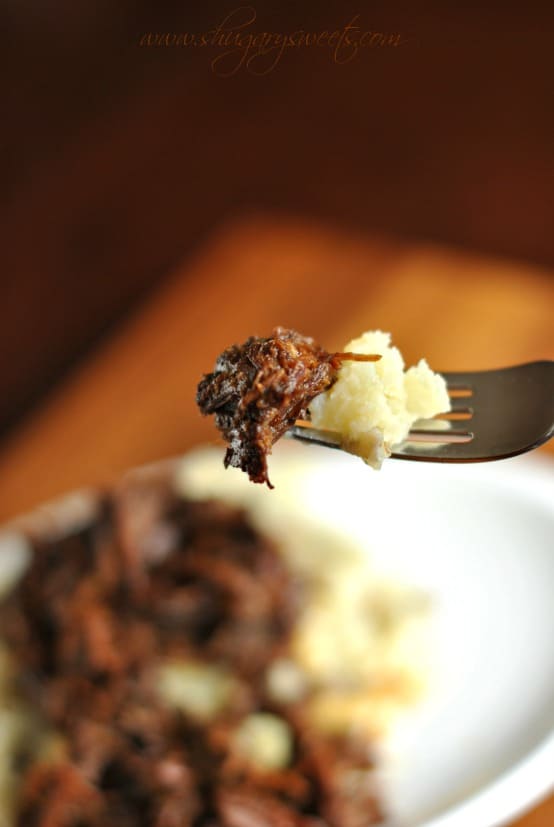 Connect with Shugary Sweets! I know you want to see behind the scenes…check out my instagram!
Facebook | Twitter | Google+ | Pinterest | Bloglovin'
Yield: serves 8
Slow Cooker Balsamic Shredded Beef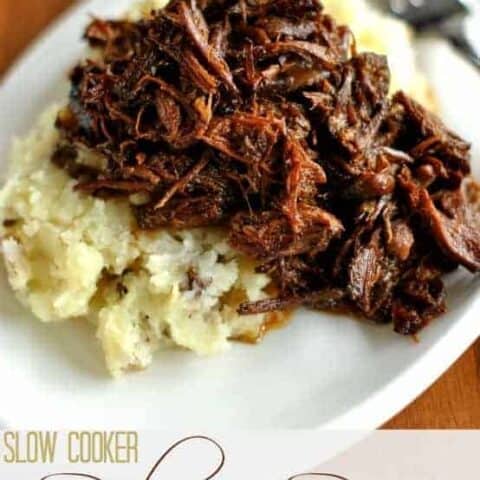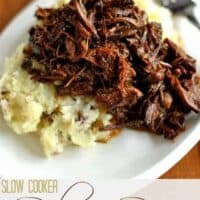 Prep Time 10 minutes

Cook Time 6 hours
Ingredients
4-5lb beef chuck roast
1 cup beef broth
1/2 cup light brown sugar
1/4 cup balsamic vinegar
1 Tbsp soy sauce
1 tsp kosher salt
1/4 tsp crushed red pepper flakes
3 cloves garlic, pressed
Instructions
Whisk together all the ingredients and add to the bottom of a slow cooker. Add roast. Covere and cook on low for 6-8 hours. Remove roast and shred with a fork, return to juices.
Serve and enjoy. The gravy is delicious with mashed potatoes too!
Balsamic Glazed Pork Tenderloin is one my favorite meals! Made in the slow cooker, it's easy and delicious! Perfectly paired with marinated cherry tomato salad, too.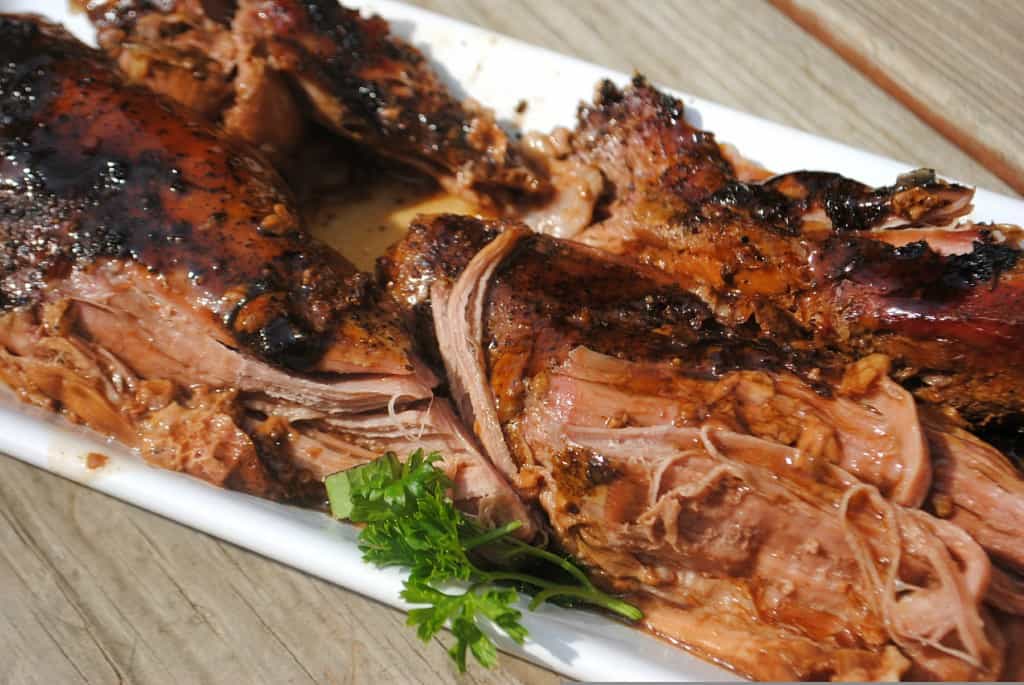 Slow Cooker Sausage and Peppers is a delicious meal to make for a crowd! Have some nice, crusty rolls to serve it on, or a rice would be delicious too.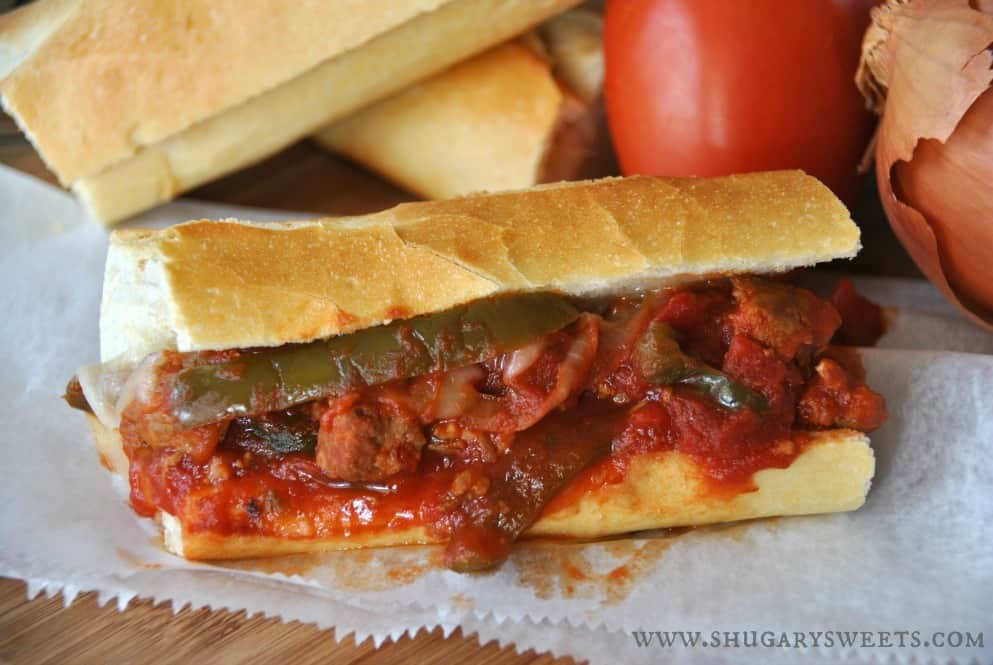 Want a two-for-one deal? Make dinner once by cooking up a big roast in your slow cooker. Use the meat to make Beef Enchiladas one night and French Dip Sandwiches another night!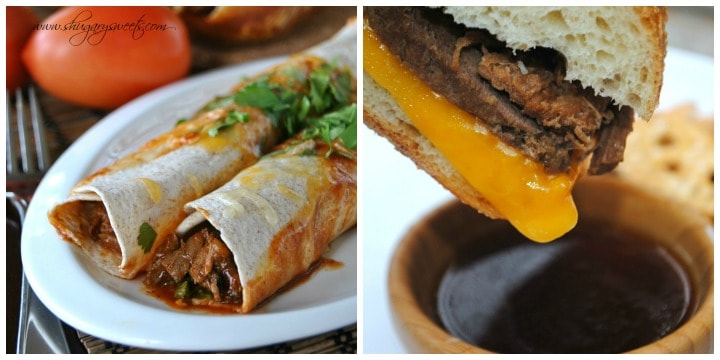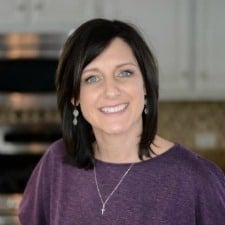 Aimee is a dessert lover (specifically rice krispie treats), workout enthusiast, self-taught foodie, and recipe creator. Her recipes have been featured in numerous magazines, and her passion is to share her love of cooking with the everyday home cook!