Another easy dinner recipe! Shredded Beef made in the slow cooker with balsamic glaze is perfect when you crave comfort food but don't want to turn on the oven.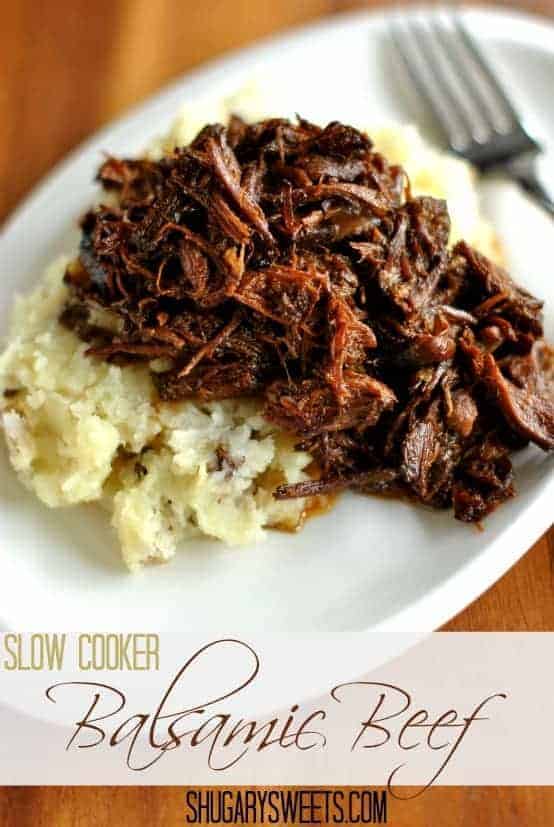 I think I've mentioned it once or twice that I love my Slow Cooker!
We seriously use it for dinner recipes 3-4 times a week. You can never have too many recipes for slow cooker meals and this slow cooker Shredded Beef is a new favorite.
With after school activities as well as homework, the dinner hour can be quite hectic!
So this slow cooker thing? It's been a part of my life for many many years! Ironically enough, I still use the same slow cooker I got as a wedding present, almost 18 years ago!
It's ugly as heck, but it works just great.
Let's get back to this beef though.
Choose the right beef
A versatile dinner starter, shredded beef cooks beautifully in the crock pot.
We love it served over mashed potatoes, piled onto toasted buns for a hot sandwich or all on its own with whatever sides you fancy.
I like using a chuck roast, with lots of marbling. This ensures that when you slow cook it, the fat renders into the meat and become fork tender!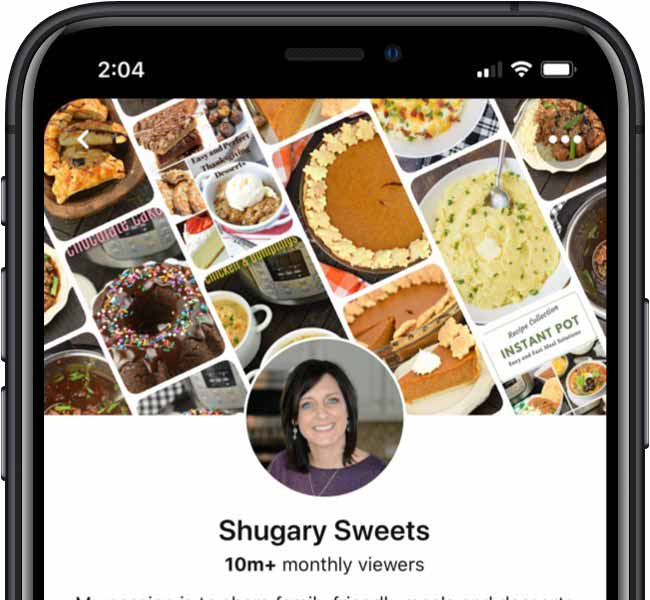 Why Balsamic
Balsamic is one of those ingredients I never really cooked with much in the past.
Then a couple years ago I made balsamic pork tenderloin.
This vinegar adds such complexity to any meat, bringing out its natural juices and complementing the savory flavors so well.
My life was changed. These two dinners are now on my favorites list and get rotated into our menu once a month! I hope you rotate them into your dinner menu soon!
Looking for an instant pot beef recipe? Try this take on Balsamic beef I
 made in my instant pot to fantastic results! 
What You'll Need
Like all the best slow cooker dinner recipes, making this Balsamic Beef is as easy as dumping everything in your crock pot, turning it on and letting it cook.
Here's what I used to make this Slow Cooker Shredded Beef recipe:
chuck roast
beef broth
light brown sugar
balsamic vinegar
soy sauce
garlic
red pepper flakes
To prepare the roast, you whisk together all the liquid ingredients and seasonings in the bottom of the slow cooker. Add the chuck roast, cover with a lid and cook on low for 6 – 8 hours.
The beef will be extremely tender and fall apart easily when you remove it from the pot. Shred it with a fork then return it back to all those delicious juices.
It's ready to serve right away but also keeps well in the fridge for several days. This makes a lot of meat so you're likely to have leftovers for lunches the next day!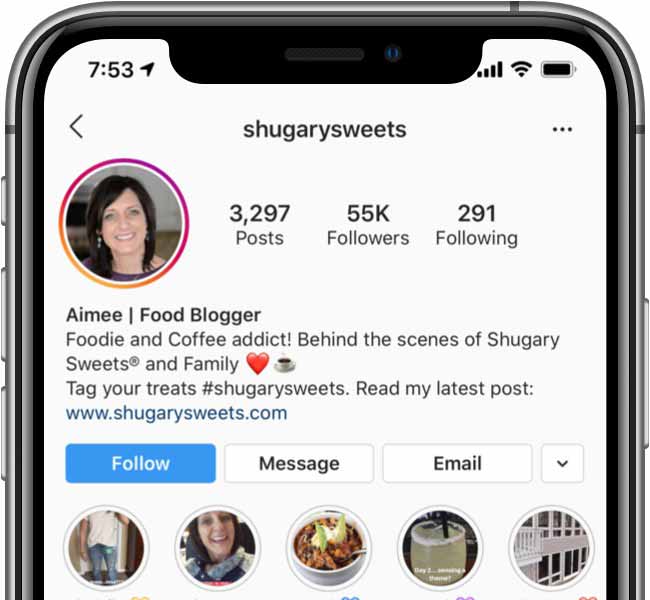 Tips and Tricks for Shredded Beef
I used a 5 lb roast, you can certainly use a smaller roast if you don't think your family will eat that much meat. The excess sauce is delicious to reserve for mashed potatoes!
Want to make this a freezer meal? Easy. Cook the beef as directed then transfer to a freezer safe bag, juices and all. Thaw in the fridge and reheat to have a nearly instant dinner next time you need it.
Time saving tip: whisk the ingredients for the sauce together on the weekend when you have a few minutes, then store in the fridge. When you're ready to cook the beef, just pour the contents into the slow cooker and proceed as directed. A perfect hack for preparing a slow cooker meal in the morning!
What to serve with shredded beef
Not sure how to serve this Balsamic Beef? There's no wrong way!
My family raved about the shredded beef served over a mound of Mashed Potatoes. The juices turn into a perfect gravy for the potatoes that I could probably eat with a spoon all on its own.
You can also serve shredded balsamic beef with sandwich rolls or hamburger buns! Leftovers are great served as sandwiches and wraps, too.
Baked Potatoes and Roasted Broccoli and Zucchini  are other great side dishes that would pair well with this shredded beef dinner.
Whip up a batch of Sweet Potato Fries or Baked French fries for another tasty side.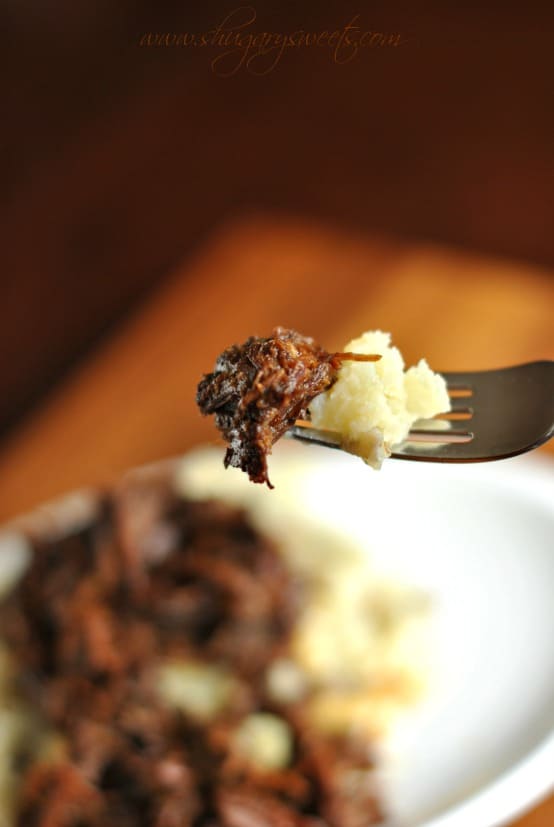 Tangy and aromatic with just a hint of brown sugar sweetness, this beef holds nothing back when it comes to taste!
The fact that it cooks on its own in the slow cooker with almost no hands-on prep time is a major bonus.
Add this to your weekly dinner rotation soon; you're going to love it!