Slow Cooker French Dip Sammies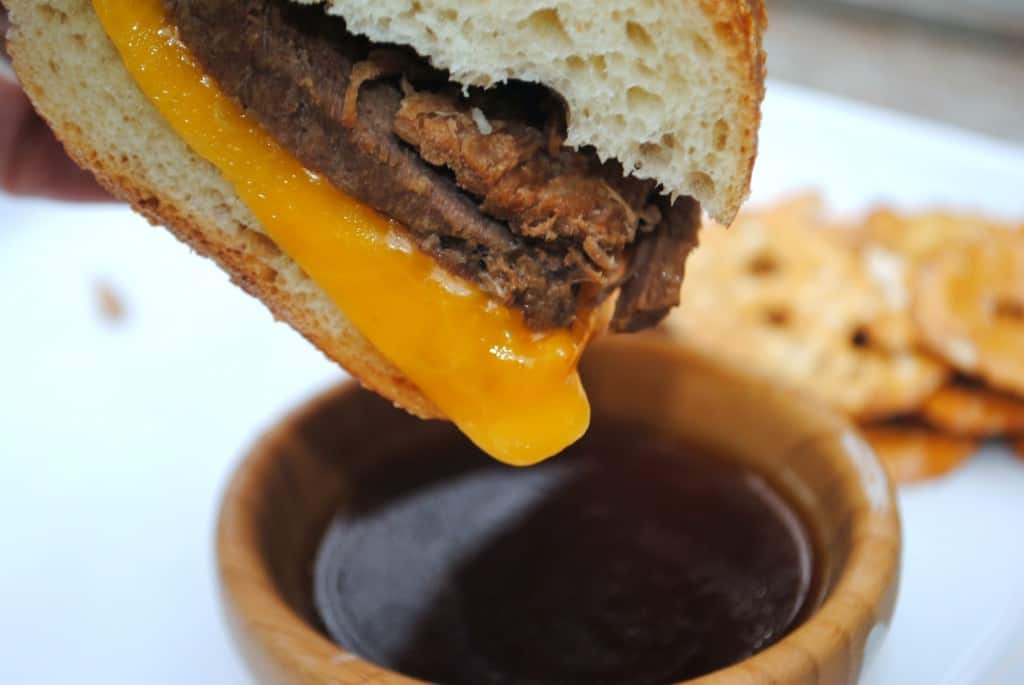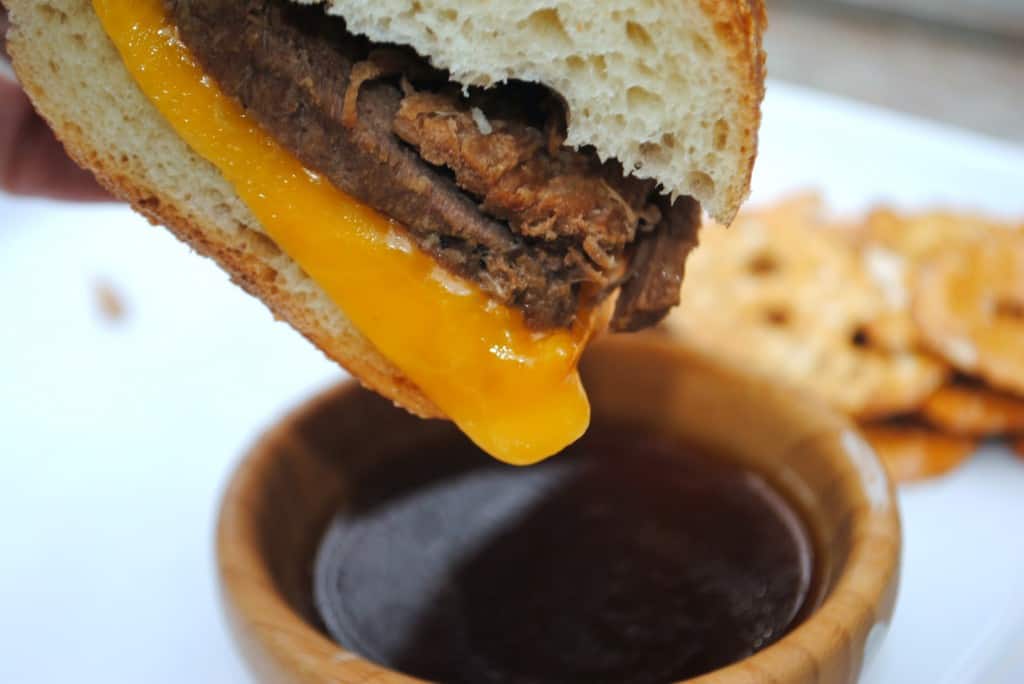 I love a good sandwich. I'm talking a hearty, flavorful, MEATY sandwich. Oh, and did I mention I like it easy too? This french dip is a huge hit in our house.  I wanted to bake my own french bread, but the day got away from me and I just bought some baguettes from Panera Bread. Yeah, that was the easy route.
This makes A LOT of beef, so be ready to serve a crowd. Or, once it's all cooked, strain the au jus and put beef and juice in a freezer Ziploc for later use. Enjoy!
Slow Cooker French Dip Sammies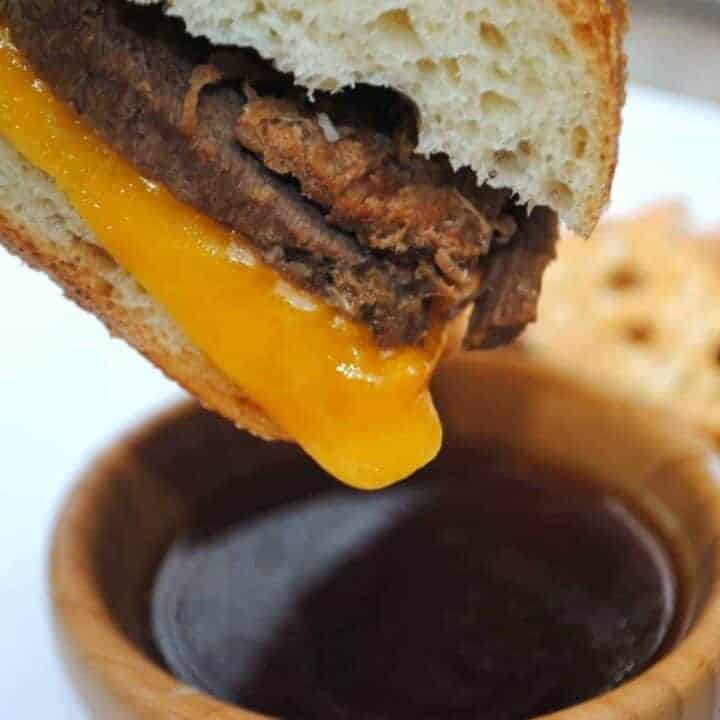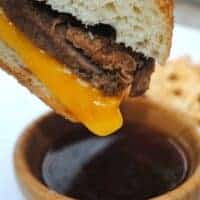 Ingredients
5 pounds Beef Rump Roast
1 tsp salt
2 tsp Grill seasoning (I use McCormick)
1 1/2 tsp onion powder
2 tsp garlic powder
1/2 tsp ground black pepper
2 Tbsp beef bouillon granules
2 Tbsp minced onion
1 1/2 cup beef stock
12 ounces Beer (darker the better)
Instructions
Place roast in large crockpot. Season with salt, grill seasoning, onion powder, garlic powder, pepper, beef bouillon and minced onion. Add broth and beer to crockpot, cover and cook on low for 8 hours.
Take out the meat, slice or shred it (it will be falling apart). Strain the au jus so there are no clumps of meat or fat (I just use a mesh strainer). Serve french dip on french bread with cheddar cheese and side of au jus. Enjoy!