Chicken Taco Soup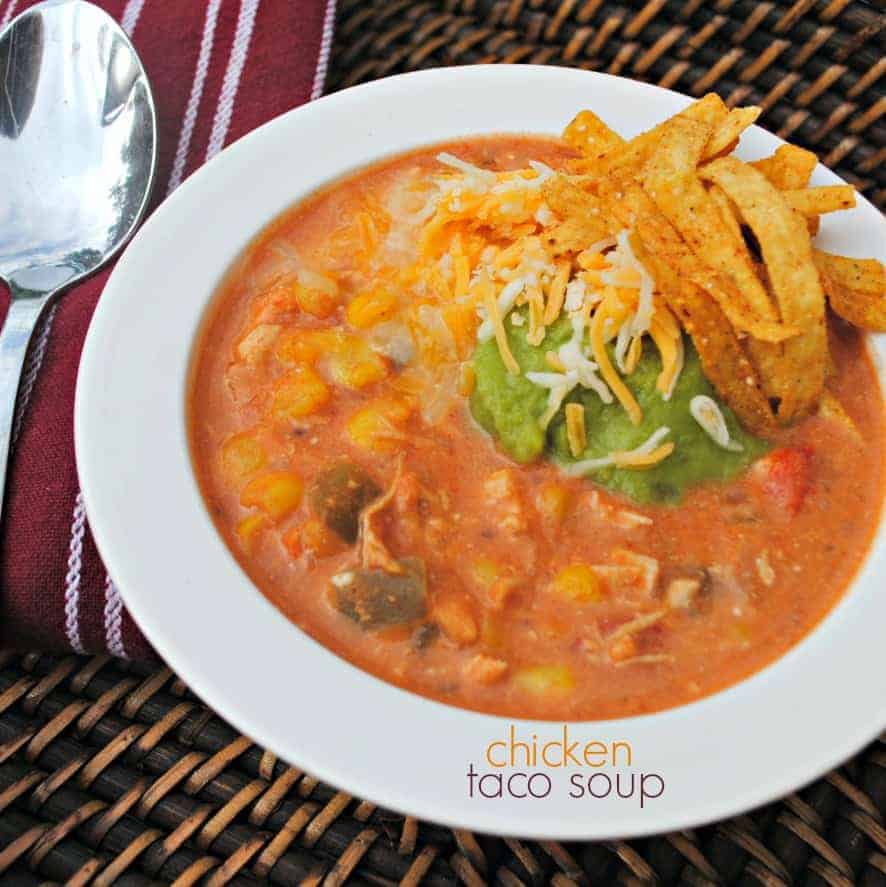 This is one fabulous crockpot soup! I love soup, and I love my crockpot, so I made you all this tasty little concoction. I don't know if it actually tastes like tacos, but it has taco seasoning. It's far different from my tortilla soup (which I'm craving and will be making soon, and sharing that recipe as well).
This makes a lot of soup, so be ready to eat! Or invite friends over for dinner. Or invite me over, after all, I shared the recipe with you! Tomorrow at 6? Perfect.
Chicken Taco Soup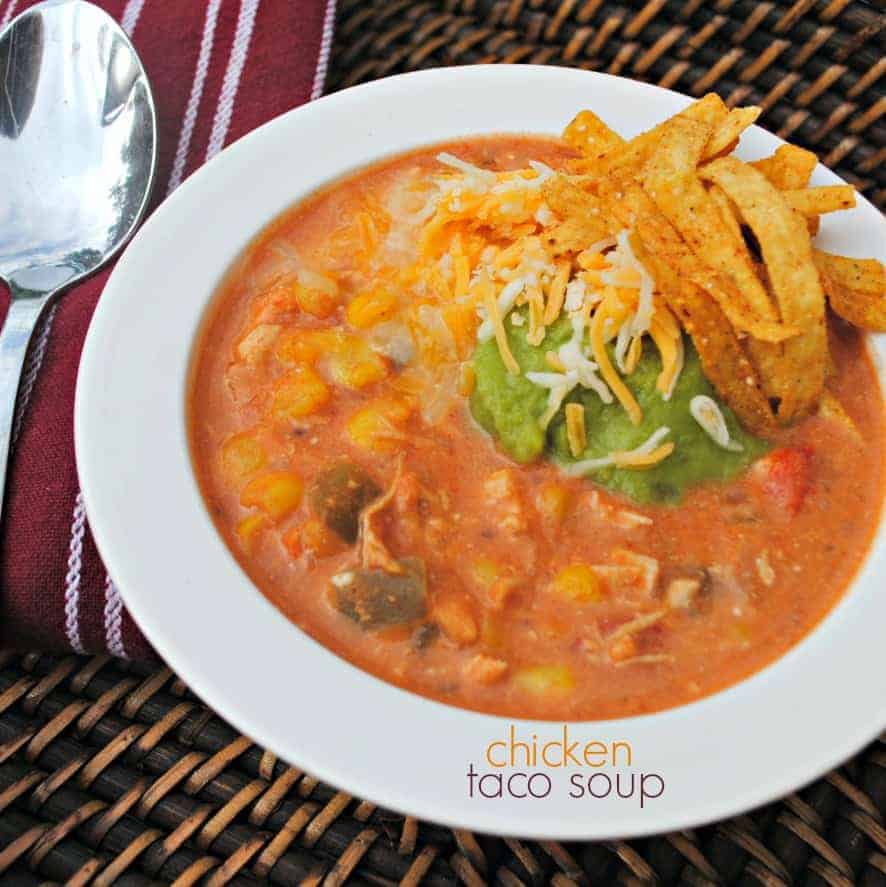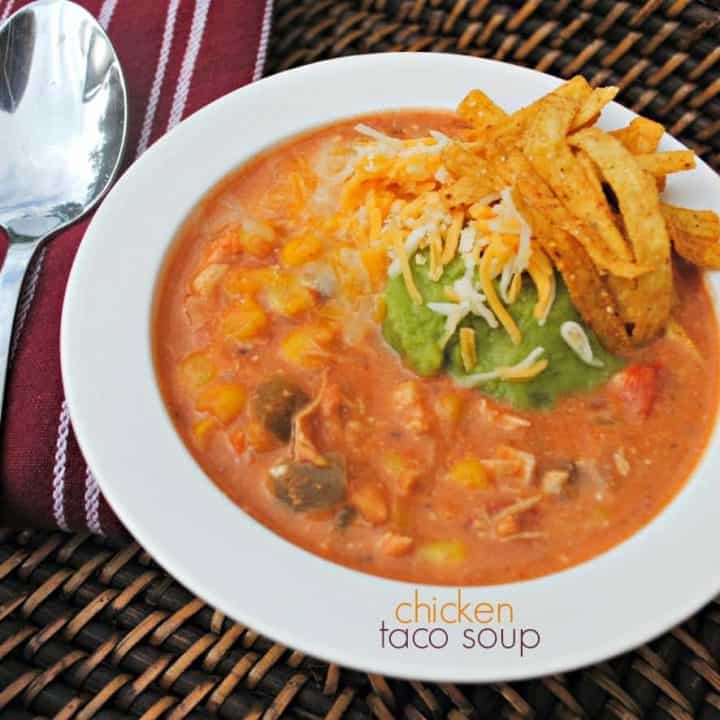 Ingredients
1/2 onion, diced
1 green pepper, diced
16 oz jar salsa (use your favorite here- I just use ChiChi's medium Original)
32 oz chicken stock
2- 11oz cans Mexicorn, drained
1 1/2 oz package taco seasoning
6 oz tomato paste
1 tsp cumin
2 lb chicken breasts
4 oz cream cheese , optional
1/2 cup sour cream, optional
Instructions
In large crockpot, combine all ingredients except cream cheese and sour cream. Cook on low heat for 6-8 hours. Half an hour before serving, remove chicken, shred it, and return to pot. If you want a creamier soup, stir in sour cream and cream cheese.
Serve with shredded cheddar cheese, tortilla strips and guacamole. Enjoy!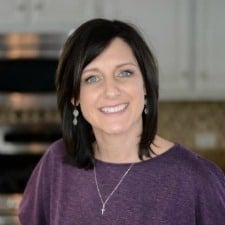 Aimee is a dessert lover (specifically rice krispie treats), workout enthusiast, self-taught foodie, and recipe creator. Her recipes have been featured in over 15 magazines, and her passion is to share her love of cooking with the everyday home cook! Learn more about Aimee.