This delicious, easy Pico de Gallo recipe is made from fresh tomatoes, onion, jalapeno, and cilantro, with a touch of salt and lime juice! Fresh and crisp!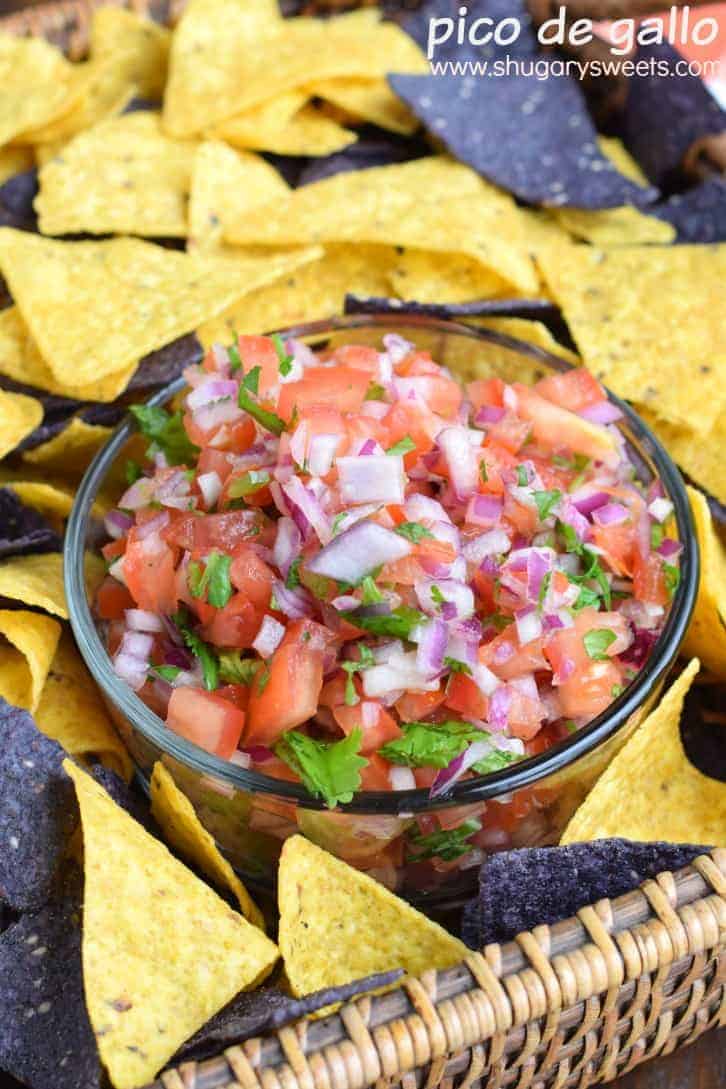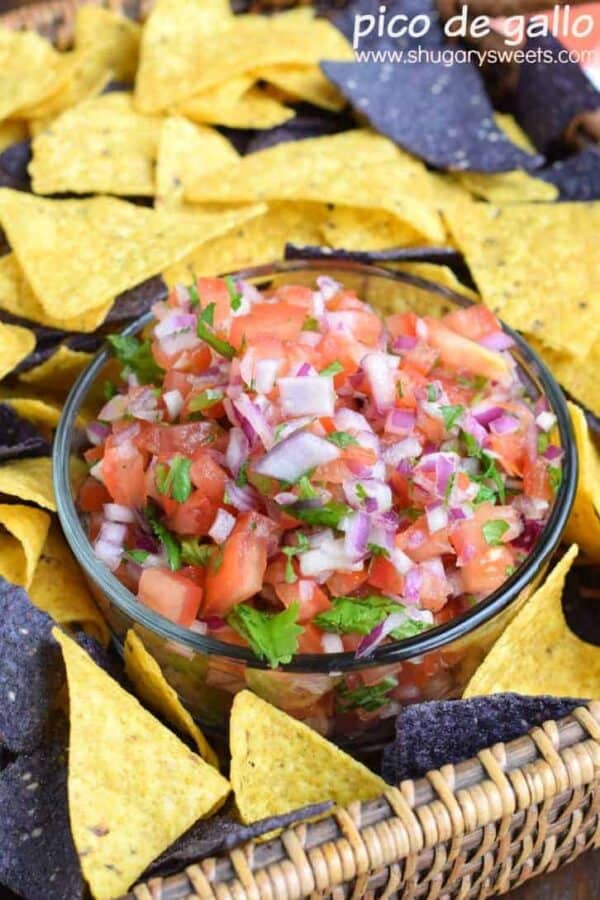 My son is leaving for the Marines this summer.
Sometimes that statement just hits me like a ton of bricks. Full of conflicting emotions.
I'm so proud of him and all the he strives for each day and week, as he works with his recruiter and team to prepare. But, the mom in me just wants to wrap him up in my arms and never let him go.
He graduates high school in three weeks, and instead of a graduation party, we are having a "going away to boot camp" party on the 4th of July. It only seems fitting to celebrate this big occasion on the 4th.
I've been working on menus and food for the party, his favorite of course being tex mex. He is my child, after all!
But it occurred to me that I haven't shared this easy pico de gallo recipe with you.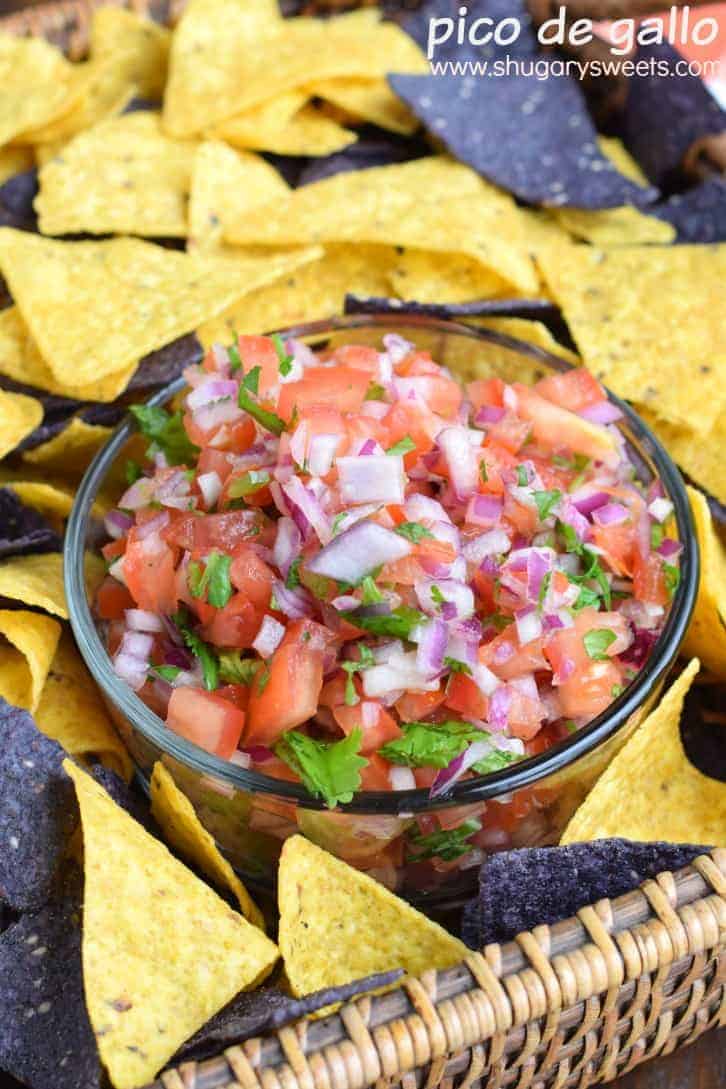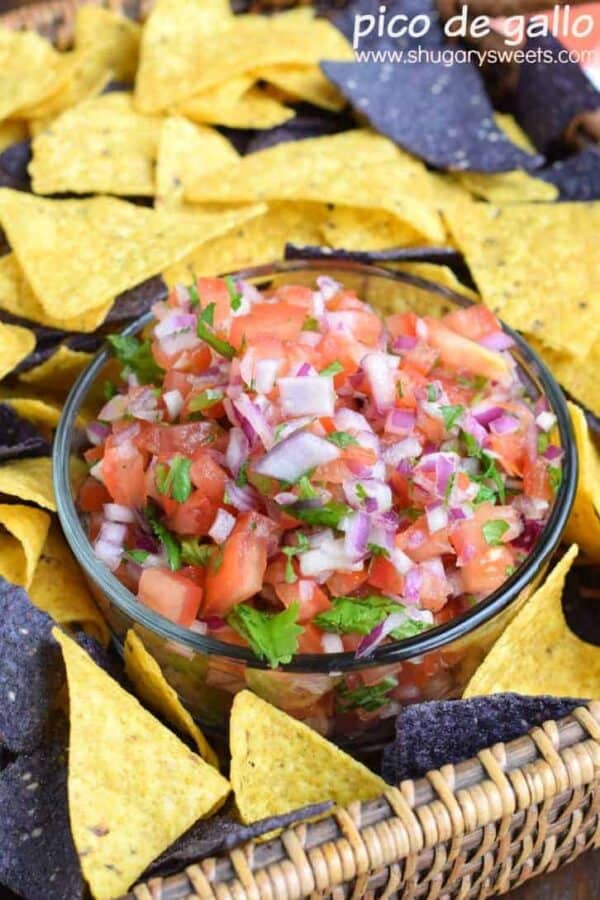 Cinco de Mayo is also right around the corner, so it seems fitting that I share this recipe. The hardest part is dicing the veggies. No lie, it's tedious. Especially if you need to make a giant batch.
But it's so worth it. The flavor of all the ingredients shine through, unlike restaurant style salsas and picantes.
I'll be sharing an easy dinner recipe later this week, that works PERFECTLY with this pico de gallo (Tequila Chicken Tacos, anyone)?! You can say I love Mexican Food. A lot!
For now, I'm gong to go indulge in a big dish of this, with an excessive amount of chips, while I think about my son being away from home.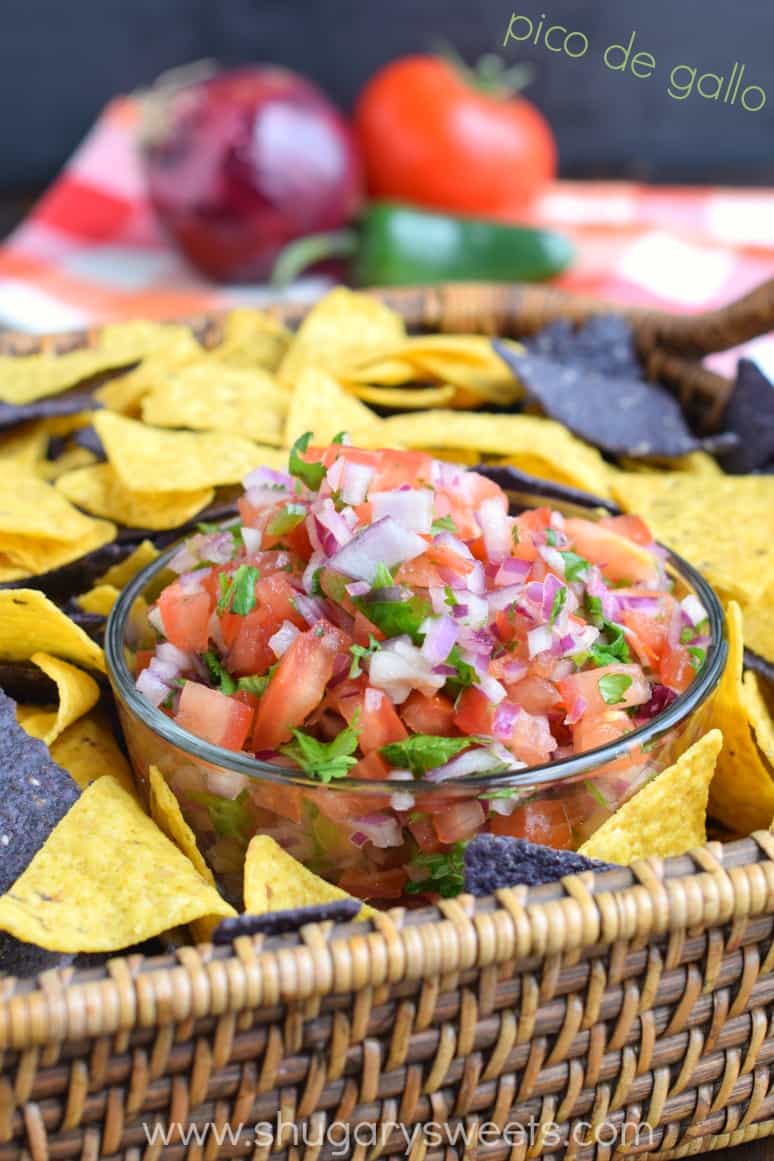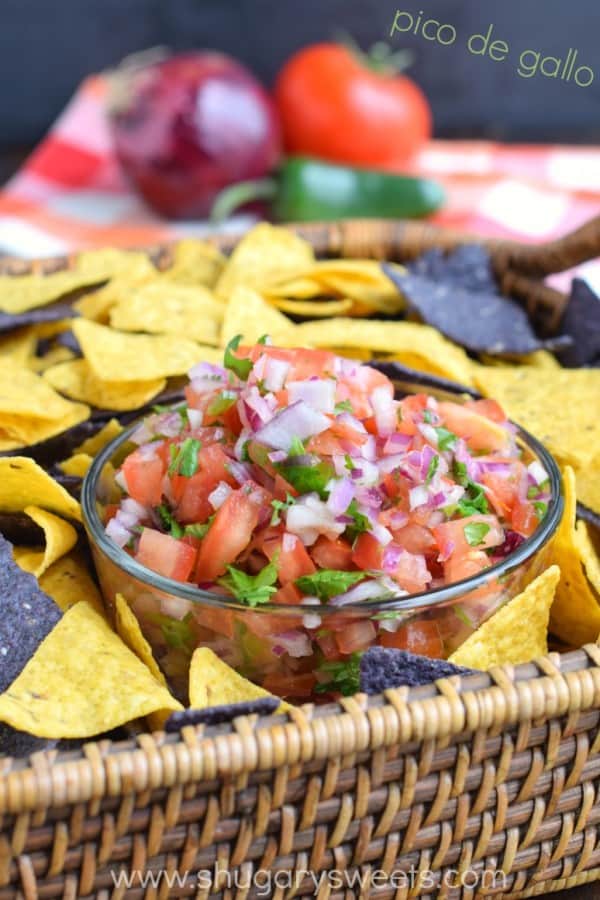 How to make pico de gallo:
Step 1: Start with fresh ingredients: tomatoes, red onions, jalapenos, fresh cilantro. Adjust the heat by adding MORE or LESS jalapeno. You can also use serrano pepper if you prefer, finely chopped.
Step 2: Dice all the vegetables really tiny. This is the only part that takes awhile, but you want them small enough to scoop onto a chip!
Step 3: Combine everything in a medium bowl and stir together with your salt and lime juice, season to taste! Serve with tortilla chips on the side.
Step 4: Serve your homemade, fresh salsa on fish, chicken, rice, or with chips!
Love homemade salsa and dip recipes? It's my thing too….
What to serve with Pico de Gallo
Pico de gallo is not only great served with chips, but it also makes a great topping for so many dinners!
**This recipe for Pico de Gallo was originally published on Shugary Sweets on April 29, 2015 and has been republished in April 2018.**