Crockpot Barbacoa and Cilantro-Lime Rice
<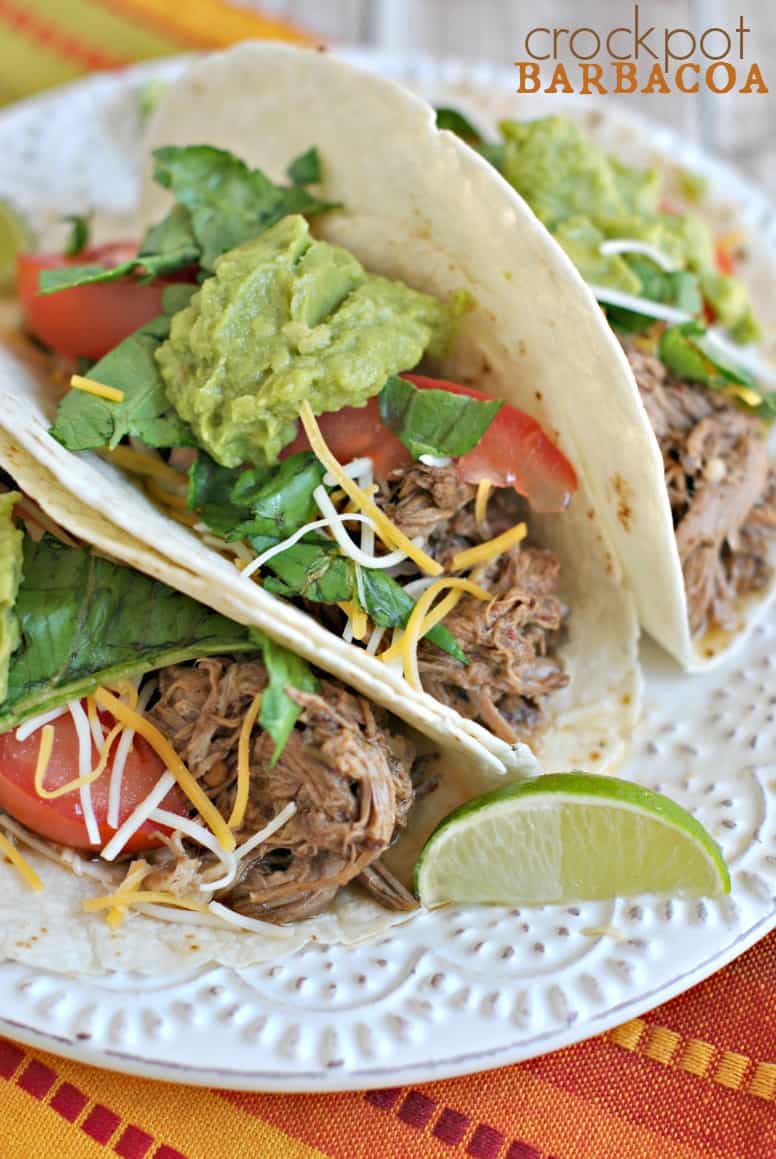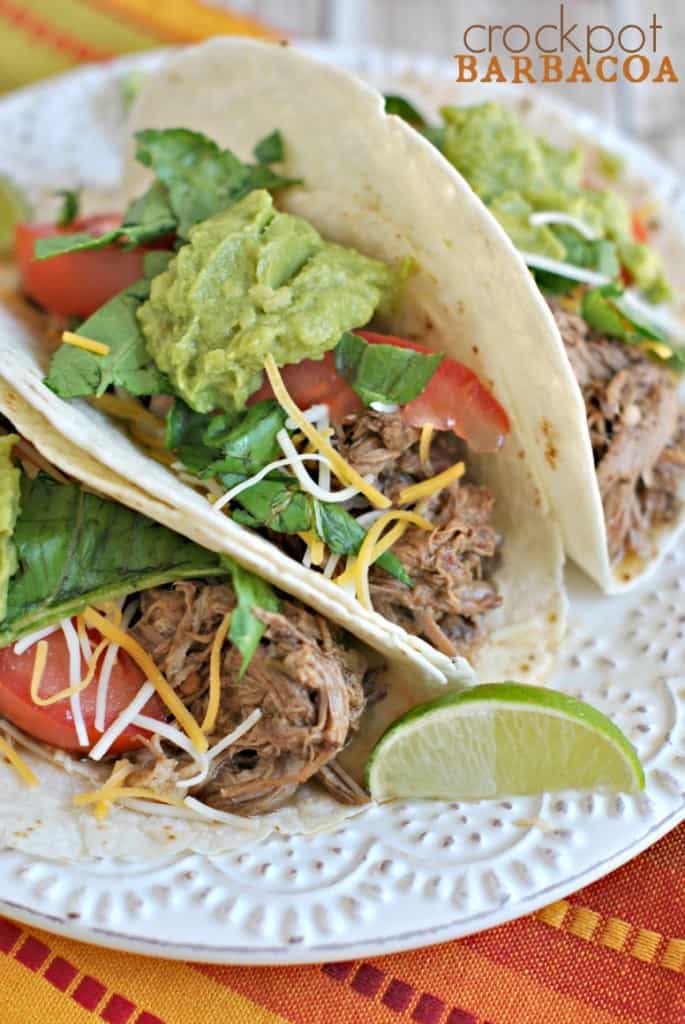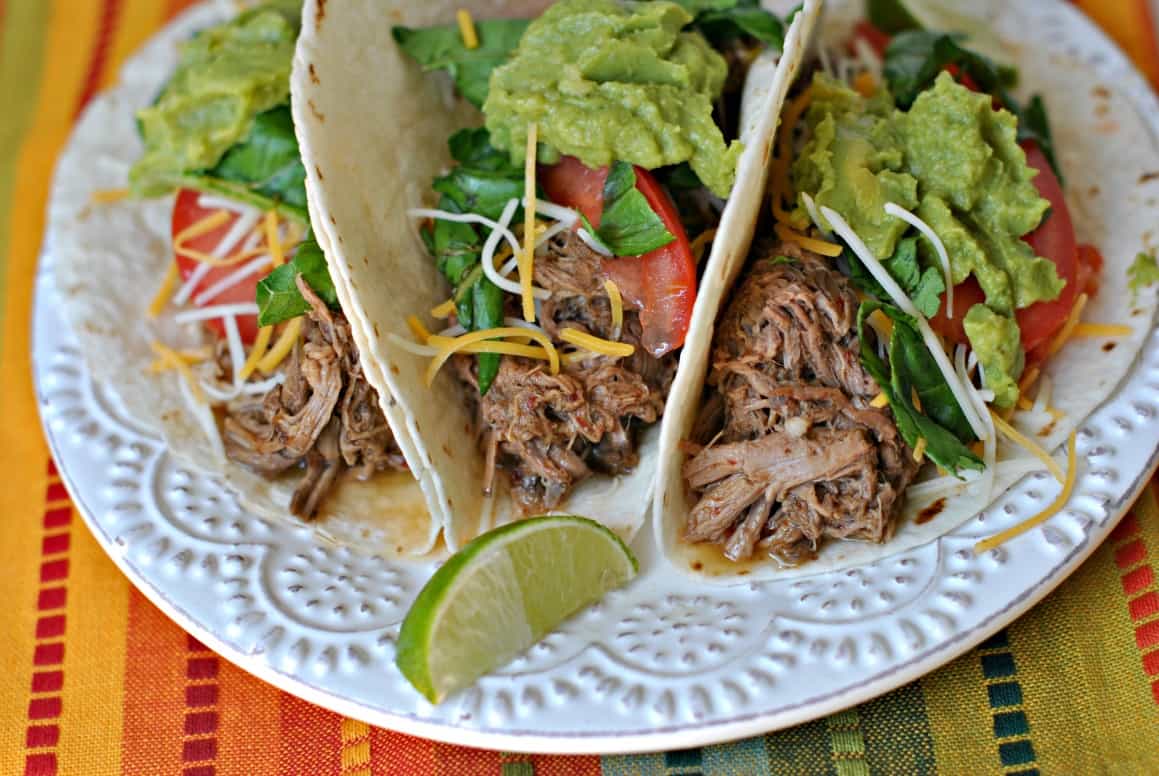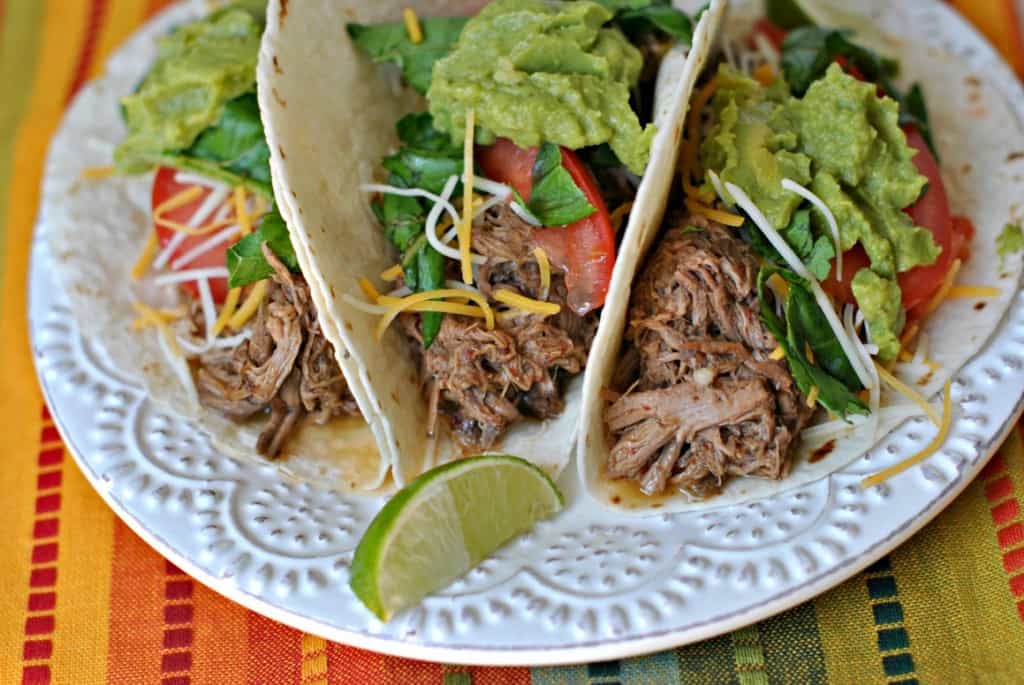 **photos updated September 2014** 
Dear Blogger,
In all your crazy maintenance the past 24 hours, you lost my recipe. This delicious dinner, all my funny words, gone. I hope you find it in web-land, but if not, I will just have to leave my readers to wonder what I said that was so funny. Because I'm not able to remember. It was one of those, "you just had to be there" moments.
Thanks,
Aimee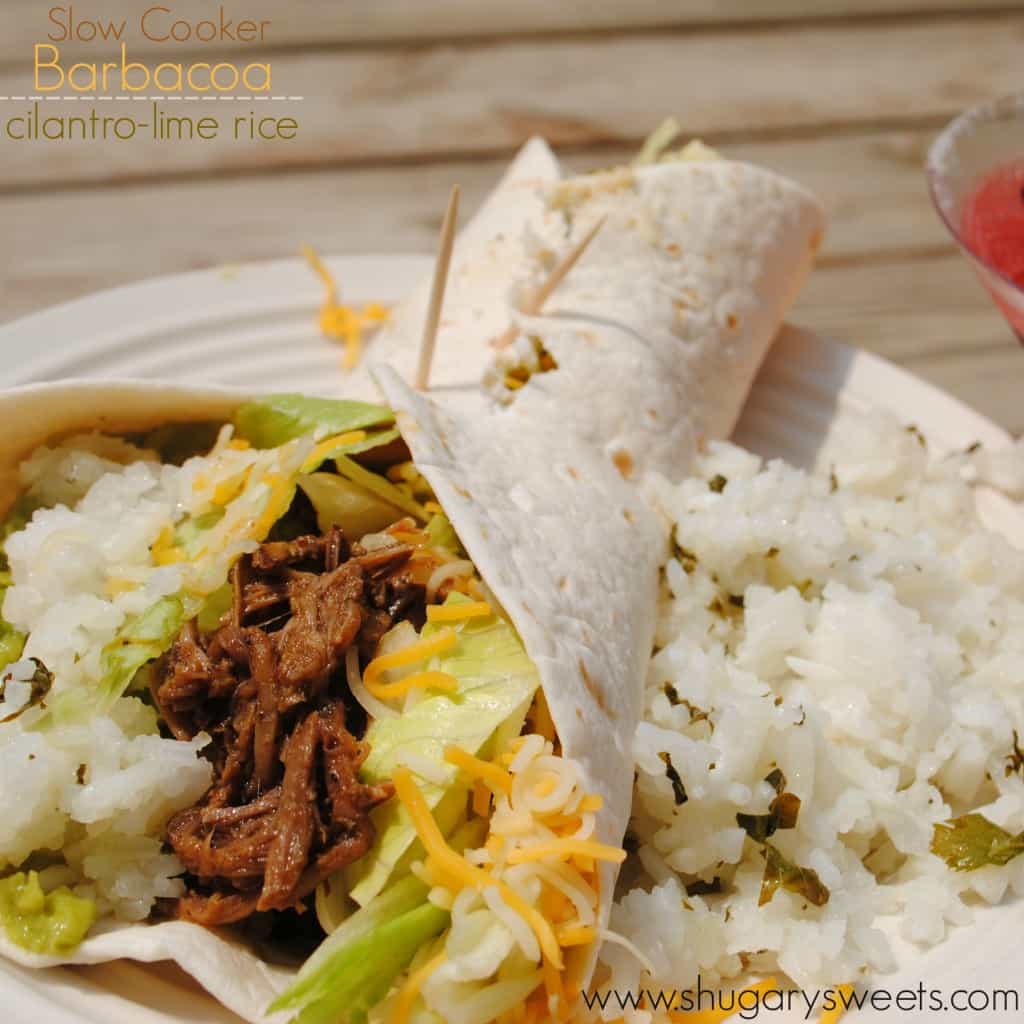 Anyways, Please make this tonight. Or tomorrow since it's too late for a crock-pot recipe now. Unless of course you read this at 6am tomorrow. Whatever.
If you like Chipotle, this is my version of their Barbacoa and Cilantro-Lime Rice. Enjoy!
Crockpot Barbacoa and Cilantro Lime Rice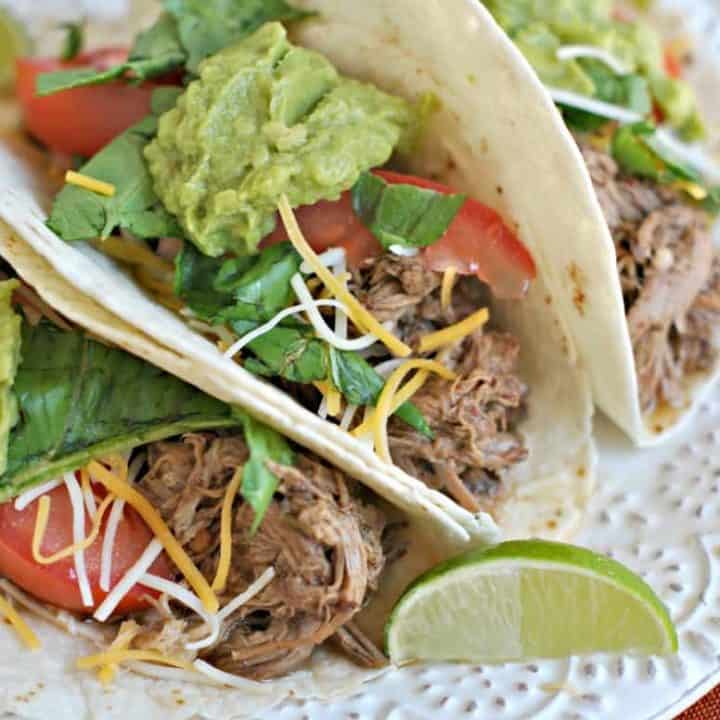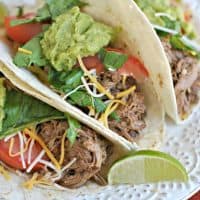 Ingredients
For the Barbacoa:
3-4 lb beef chuck roast
2 limes, juiced
1/4 cup apple cider vinegar
3 chipotle peppers in adobo sauce (just the peppers, not the sauce)
4 garlic cloves
1 heaping Tbsp cumin
1 Tbsp oregano
1½ tsp salt
1½ tsp ground black pepper
½ tsp ground cloves
1 cup chicken broth
3 bay leaves
3 cup water
2 cup Jasmine Rice
3 Tbsp butter
2 tsp salt
¾ cup fresh cilantro, minced
1 lime, juiced
Instructions
For the barbacoa: In food processor (or blender), combine vinegar, lime juice, chipotle peppers, garlic cloves, cumin, oregano, pepper, salt and ground cloves. Process on high until smooth.
In large crockpot, add roast, pepper puree, bay leaves, and chicken broth. Heat on low 6-8 hours. Shred beef and place back in juice, remove bay leaves. Serve on a tortilla with cilanto-lime rice, colby cheese, lettuce and guacamole. Enjoy!!!
For the cilantro lime rice: Combine rice, water, butter and salt in large saucepan. Bring to a boil over medium heat. Reduce to low and simmer for 20 minutes. When done, add lime juice and cilantro. Yum.