Crockpot Enchiladas make it easy to have a delicious Mexican meal on the table any night of the week. Put your slow cooker to use with this simple and hassle free recipe that the whole family will love.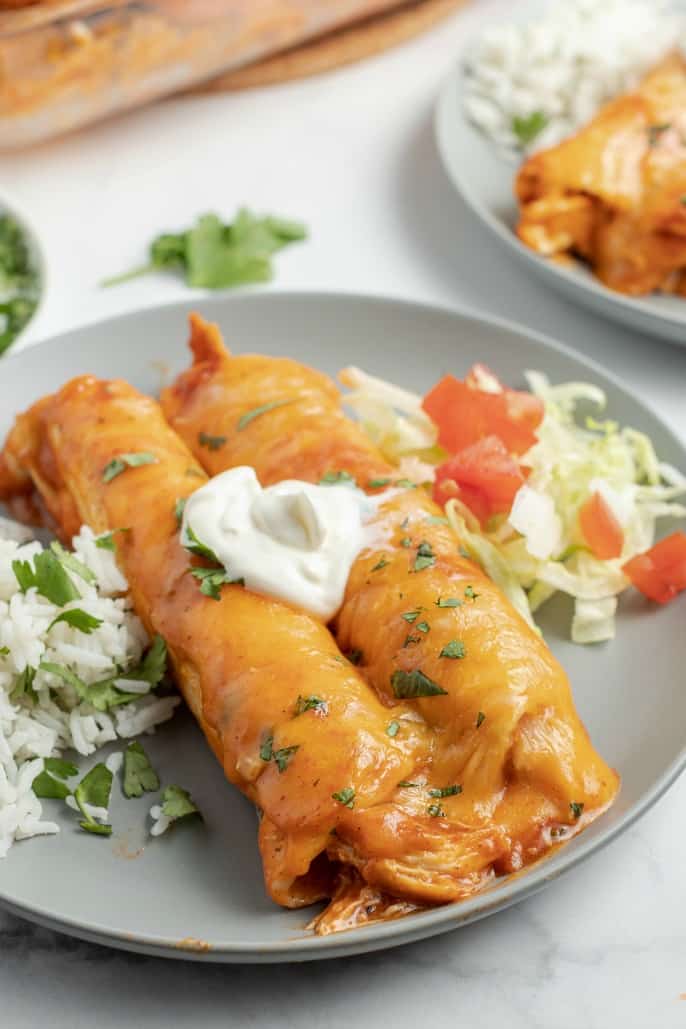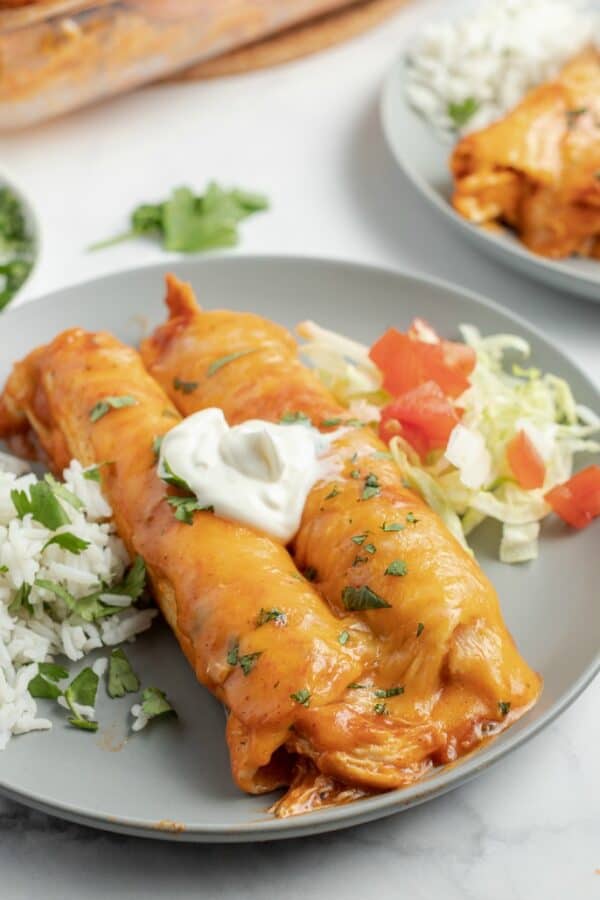 Who doesn't love chicken enchiladas?
Tender meat and cheese rolled in a tortilla and smothered in creamy spicy sauce is my idea of a perfect meal.
I've shared several enchilada recipes here and I love them all, from meaty Beef Enchiladas to vegetarian-friendly Butternut Squash Black Bean Enchiladas.
Crockpot enchiladas though, are by far, the easiest enchilada recipe to make.
But what does easy matter if they're not tasty? I'm happy to report that these chicken enchiladas are flavorful and satisfying with each and every bite. Using a few ready-made ingredients and just the right amount of spice, this slow cooker enchilada recipe made my family as happy as it made me!
Crockpot Enchiladas Recipe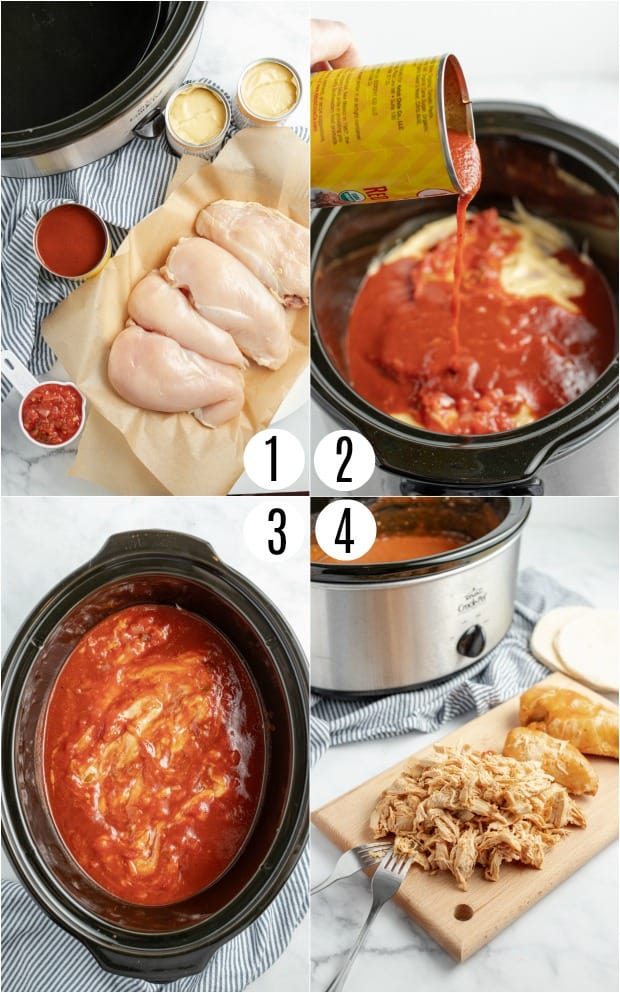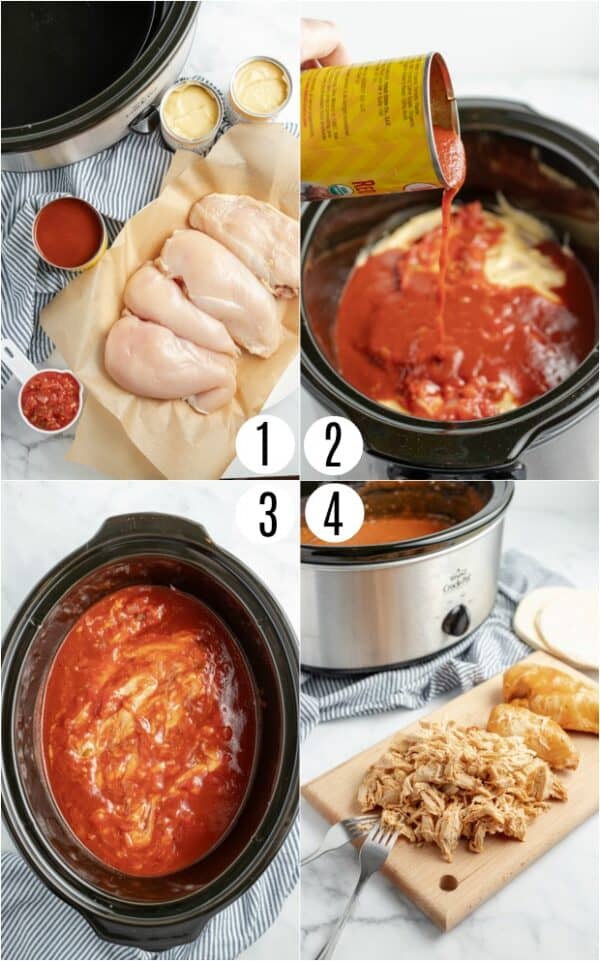 Remember how I said slow cooker chicken enchiladas are the EASIEST enchilada recipe? I wasn't kidding.
All you need to do is throw these four simple ingredients in the crock pot:
Chicken breasts
Cream of chicken soup
Enchilada sauce
Salsa
Turn the crock pot on low and cook for 7 hours or until the chicken pulls apart with a fork. The crockpot does the hard work for you while you go about your day!
Once the chicken enchilada filling is finished cooking, you can toss the enchiladas in the oven OR skip the baking and serve right away, depending on how much time you have (and how hungry your kids are!).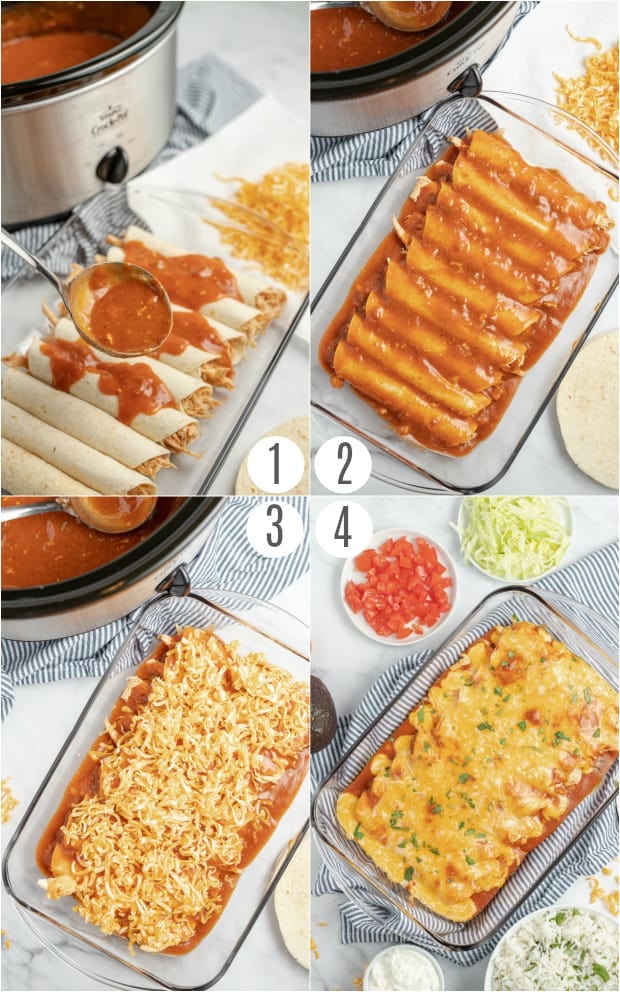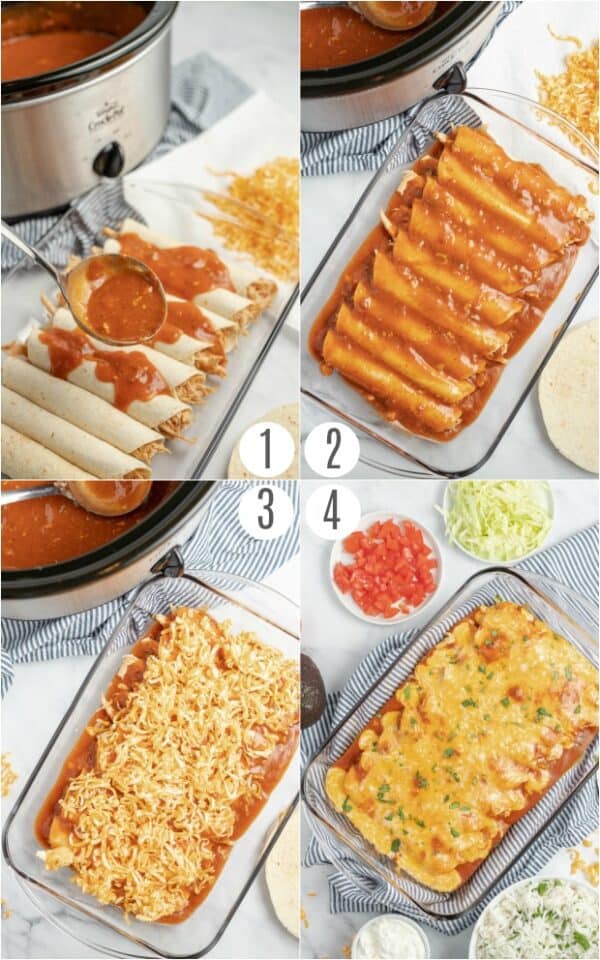 How to make baked chicken enchiladas
Spoon the chicken into tortillas and roll tightly. Lay the enchiladas in a 13 x 9 inch baking dish and sprinkle with shredded cheese. Bake in a 350 F oven for 30 minutes or until the cheese is melty and the sauce is bubbly.
How to make chicken enchiladas without baking
Mix shredded cheese into the slow cooker with the chicken during last 20 minutes of cooking. Roll the mixture into warmed tortillas and serve with all your favorite fixings. Serving them this way straddles the line between "taco" and "enchilada" but they are delicious all the same!
I love that these enchiladas aren't completely swimming in sauce like other recipes I've tried. Since the sauce is mixed in with the chicken instead of poured on top, you get the flavor and creaminess but the tortillas don't become soggy.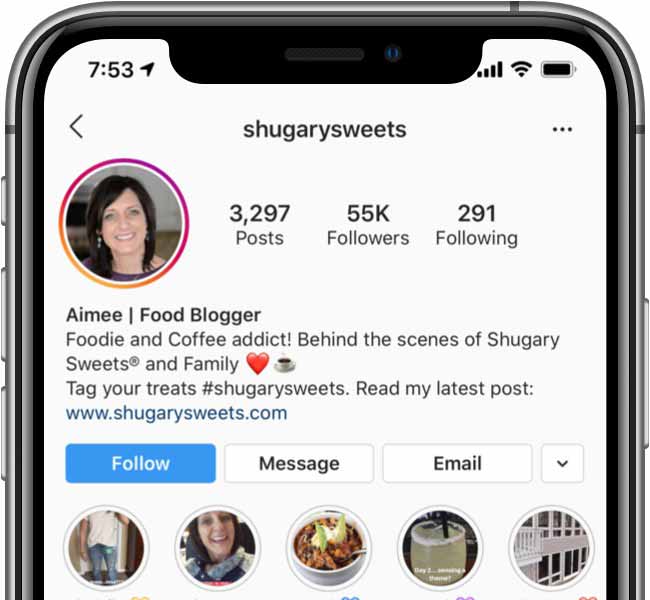 Tips for rolling enchiladas
You can use either flour tortillas or corn tortillas in this recipe. I love the flavor of the corn tortillas with the saucy chicken but corn tortillas tend to be more fragile.
The easiest way to avoid broken corn tortillas when making enchiladas is to warm the tortillas first. A warm corn tortilla is far more pliable and less likely to crumble or crack. You can do this by covering the stack of tortillas with a paper towel and zapping them in the microwave OR by warming them on a preheated oiled pan for a few seconds on each side.
Fresher corn tortillas will also be easier to work with than old ones (and who wants stale tortillas in their enchiladas?)!
If you warm the tortillas and they STILL break, don't fret. Just pile the tortillas in a pan with the chicken, cover with cheese, bake and call it an "enchilada casserole." Your meal will taste just as delicious and no one will give it a second thought.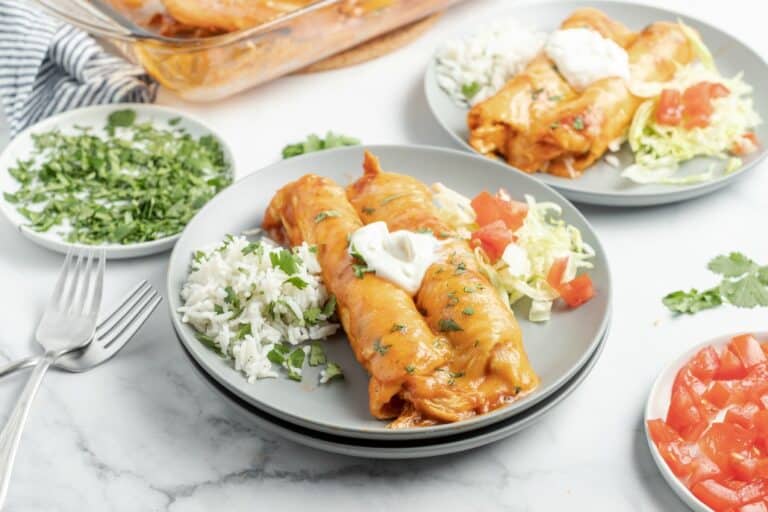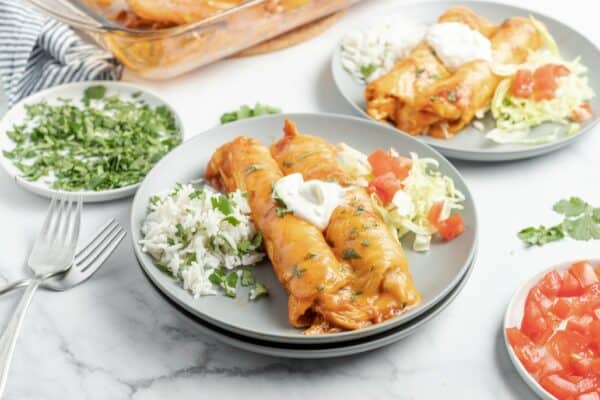 Slow Cooker Chicken Enchilada
One of my favorite things about this recipe is how easy it is to adapt and play with! There are so many ways to tinker with the recipe and serving style to suit your taste and preferences.
A few ideas for making crockpot enchiladas your own:
Adjust the spiciness. Because the members of my family all have different levels of tolerance for spice, I kept the heat levels pretty mild here. If you like a little extra heat, use a spicier salsa or add a small can of chopped green chiles (or jalapenos) to the slow cooker with the chicken.
Use your favorite tortillas. Both flour and corn tortillas taste great with this recipe.
Turkey enchiladas. This enchilada recipe can also be made with turkey breasts instead of chicken for something a little different. Why not give both a try?
Experiment with toppings. Any garnishes you love on your tacos and burritos can dress up your enchiladas as well.
Toppings for Enchiladas
The sky is the limit when it comes to ways to top your enchiladas! Here are some garnishes and enchilada toppings my family has loved:
shredded lettuce
diced tomato
sour cream
chopped cilantro
minced onion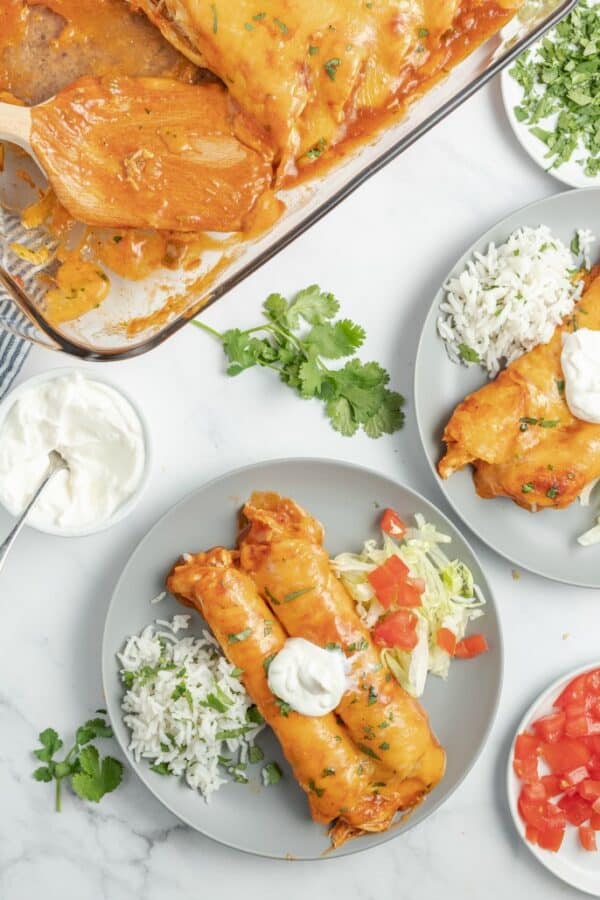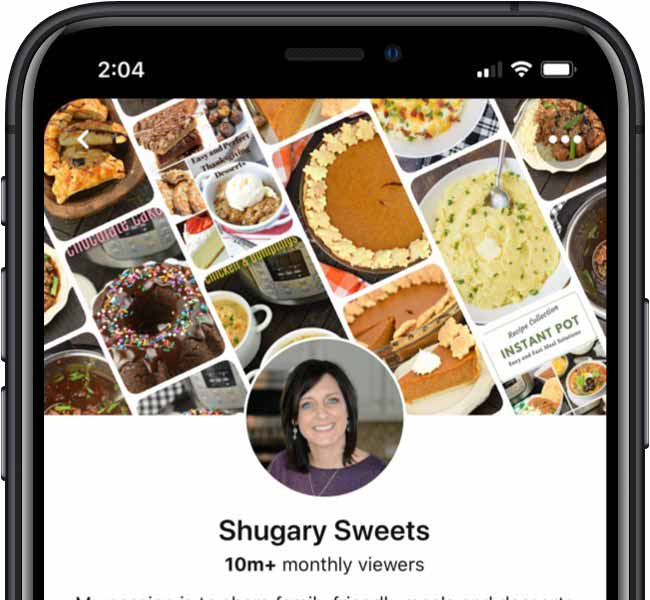 MORE DINNER RECIPES:
Yield: serves 6-8
Crockpot Enchiladas
Total Time
8 hours
5 minutes
Crockpot Enchiladas make it easy to have a delicious Mexican meal on the table any night of the week. Put your slow cooker to use with this simple and hassle free recipe that the whole family will love. 
Ingredients
4 large chicken breasts (2 lb)
2 cans cream of chicken soup
1 can enchilada sauce
½ cup salsa
2 cup shredded cheese
tortillas
Instructions
Cook chicken with soup, sauce and salsa in crockpot for 7 hours. Chicken will pull apart with a fork. Fill tortillas and top with cheese.
Lay them in a 13x9 dish and bake in a 350 degree oven for 30 minutes.
OR, mix cheese into crockpot during last 20 minutes. Serve on warmed tortillas with all the fixings.
Nutrition Information:
Yield:
8
Serving Size:
1
Amount Per Serving:
Calories:

309
Total Fat:

16g
Saturated Fat:

7g
Trans Fat:

0g
Unsaturated Fat:

7g
Cholesterol:

85mg
Sodium:

974mg
Carbohydrates:

11g
Fiber:

1g
Sugar:

2g
Protein:

28g
*Nutrition facts are an estimate and not guaranteed to be accurate. Please see a registered dietitian for special diet advice.
Recipe originally published February 10, 2011. Photos updated 2020.
These crockpot enchiladas are creamy, cheesy and as easy as can be. Serve them with a side of Cilantro Lime Rice Recipe for a full meal that will please the kids and grown-ups alike.