Looking for some inspiration for Cinco de Mayo meals? Here are over 75 delicious dinner and dessert ideas to impress your family and friends!
Whether you're looking for chicken enchiladas or homemade empanadas, we've got just the recipe for Taco Tuesday!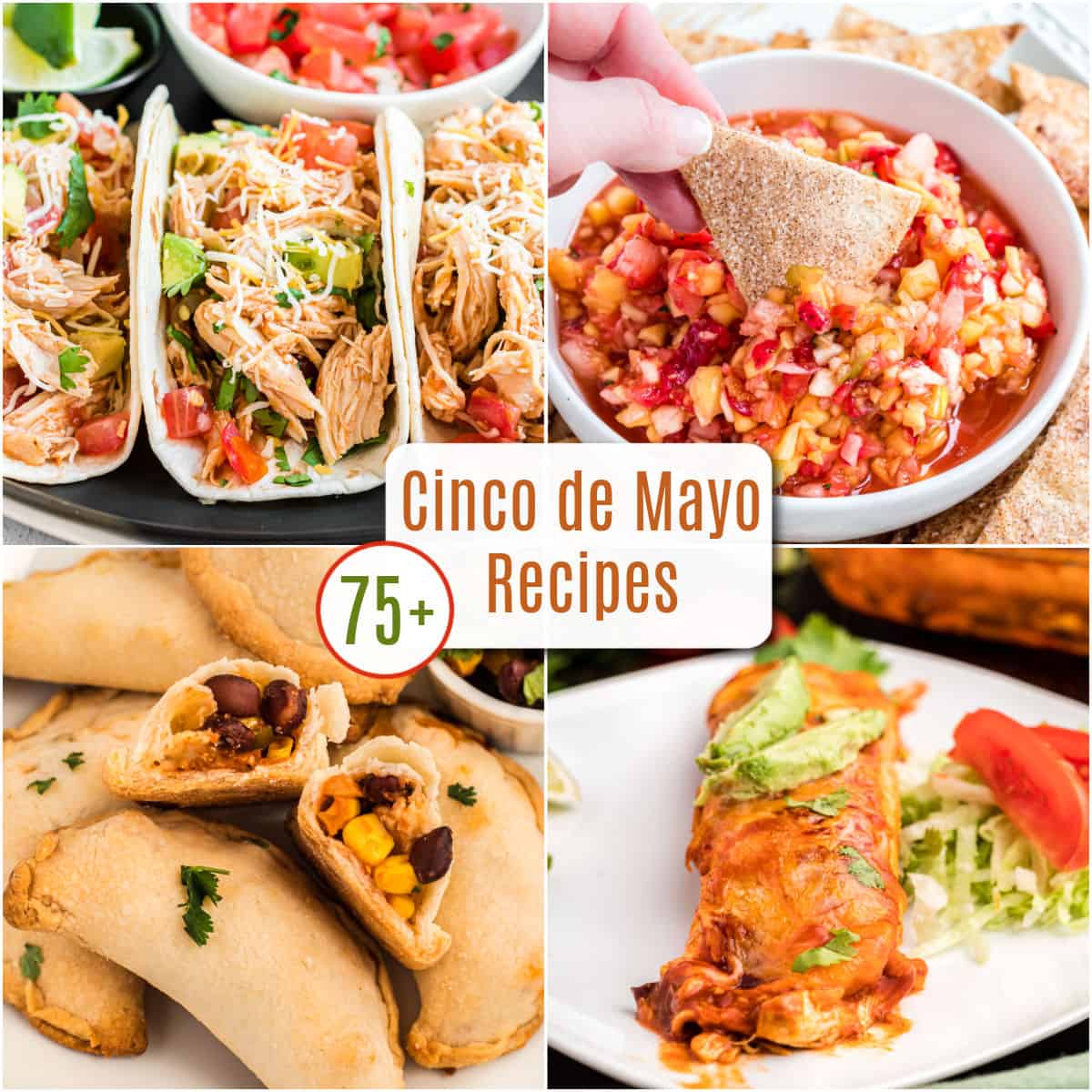 Easy Cinco de Mayo Slow Cooker Recipes
Set it and forget it recipes to deliver and devour for your Cinco de Mayo parties!
Quick Cinco de Mayo Dinner Recipes
Quick and easy Cinco de Mayo meals that your whole family will enjoy!
Easy Side Dish Recipes for Cinco de Mayo
The most popular side dishes for your Cinco de Mayo events that are super easy to create!
More Cinco de Mayo Recipes
A dozen more Cinco de Mayo recipes that are full of flavor and loved by all!