Looking for a delicious snack for game day? This Bean Dip is not only colorful, but packed with vitamins (okay, fine, it's not totally healthy…but it IS good)!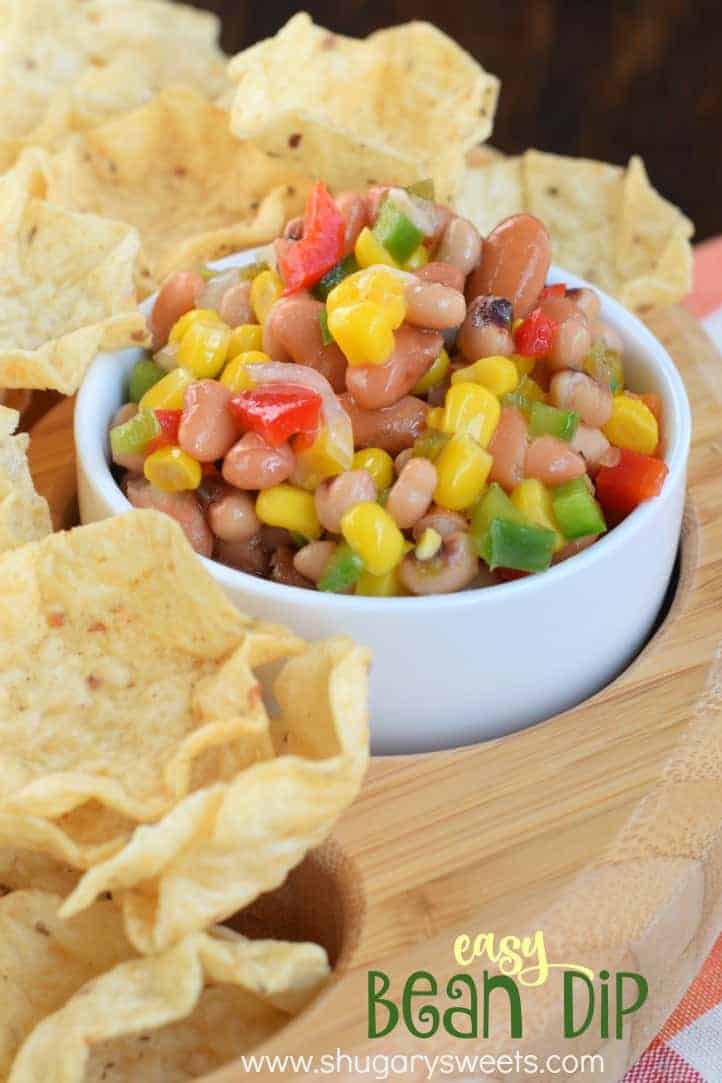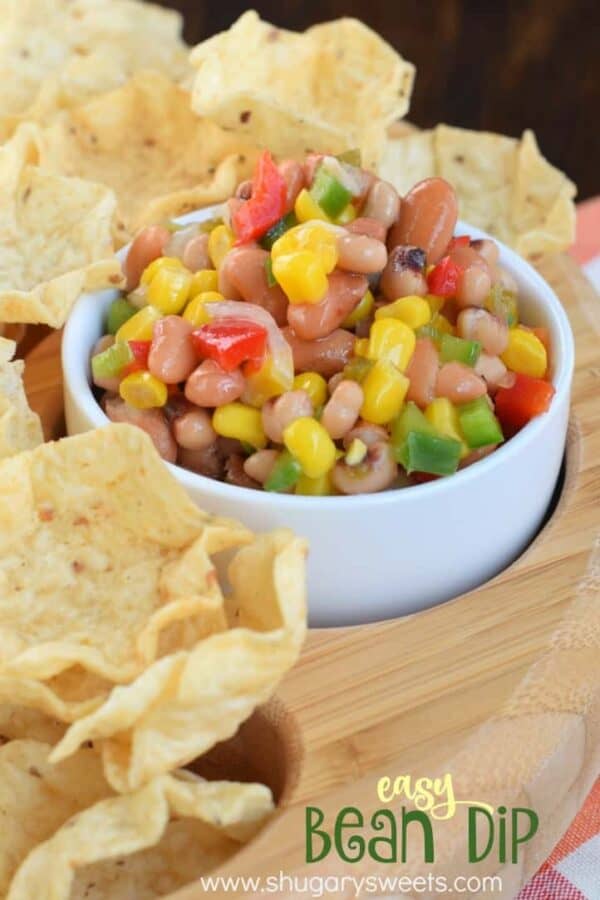 Don't be a skeptic. I know this looks like a bowl of beans and corn. And peppers. And you're wondering, "seriously? that tastes good??"
It does. Okay? IT DOES. It tastes amazing.
My best friend's son (who is ELEVEN) requests this bean dip at every one of his birthday parties and special events. The first time I had it at their house, I was a little afraid. I like beans. In soup. On a burrito.
But not necessarily as a dip. As the primary ingredient.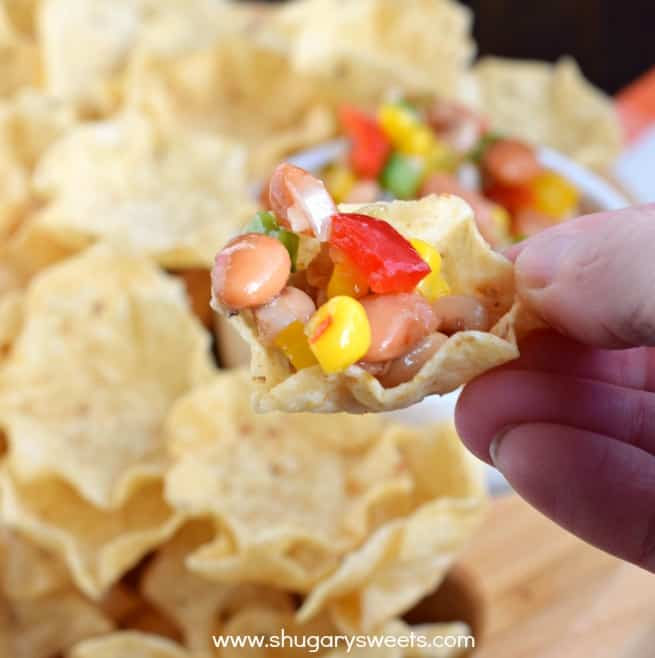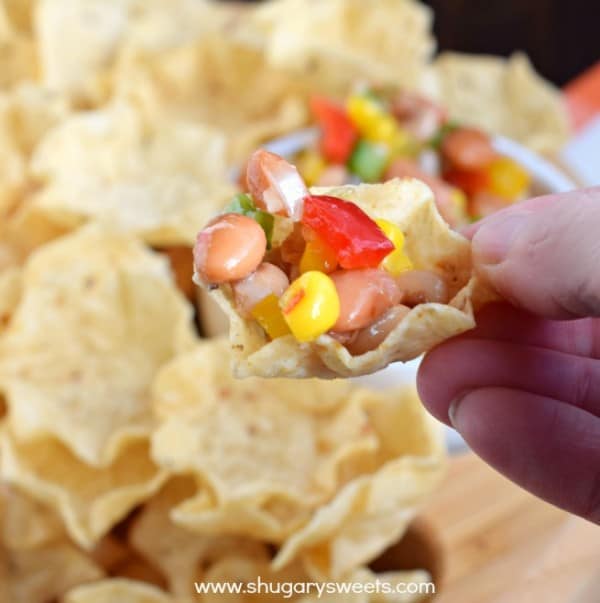 Haters….let me just say this is delicious. And you won't be able to stop at just one scoop (yes scoop…those Tostitos Scoops were made specifically for THIS recipe).
One of the best parts of this recipe is it can be made in advance. And, secondly, it feeds a crowd! I've kept this in my fridge for up to a week, nibbling daily (it's dangerous!). I think it would be great on a salad. Or over fish. Still have leftovers at the end of the week? Make a taco soup and toss this in (after draining the liquid).
ENJOY!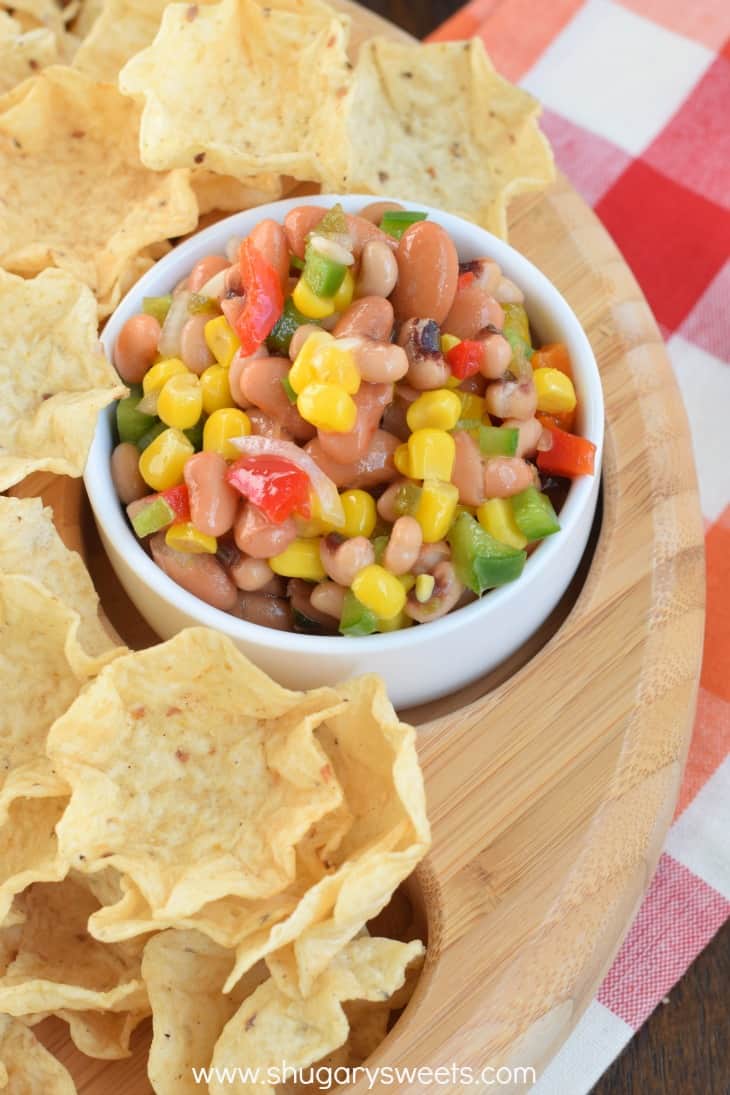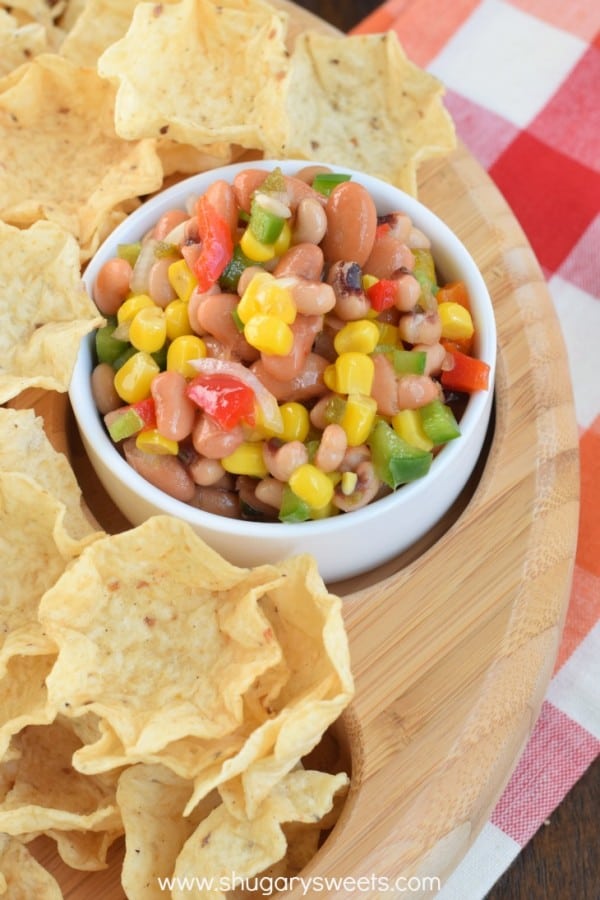 PS…How's the healthy New Year goals? So far so good here. I have been doing pretty good, eating healthy and working out! I think it's time for an indulgent dessert next week, yes??
Connect with Shugary Sweets! Be sure to follow me on my social media, so you never miss a post!
Facebook | Twitter | Pinterest | instagram
Yield: about 8 cups
Bean Dip
Ingredients
3/4 cup canola oil
3/4 cup vinegar
3/4 cup granulated sugar
1 can (15 oz) pinto beans, drained and rinsed
1 can (11 oz) corn, drained
1 can (15 oz) blackeye peas
1 green pepper, seeded and finely diced
1 red pepper, seeded and finely diced
1 yellow (or orange) pepper, seeded and finely diced
1 small red onion, finely diced
1 jalapeno, seeded and finely diced
Instructions
Combine all the ingredients into a large bowl. Mix gently and refrigerate at least 8 hours (or overnight).
Serve with Tostitos scoops (or other tortilla or corn chips). Store covered in refrigerator up to a week. ENJOY
Love dips and snacks? Here are a few of my favorites: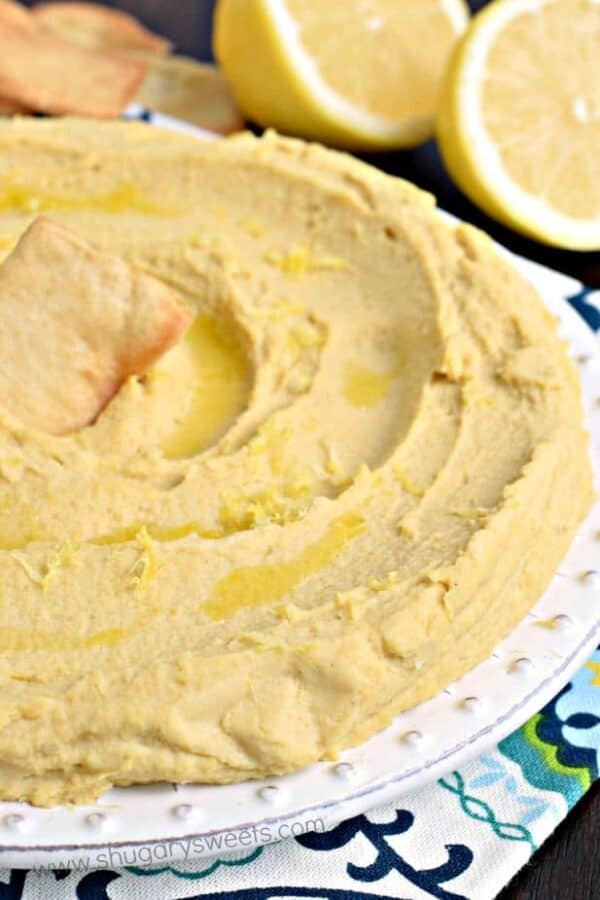 Lemon Hummus: a homemade hummus with a delicious TWIST of lemon. Don't knock it till you try it!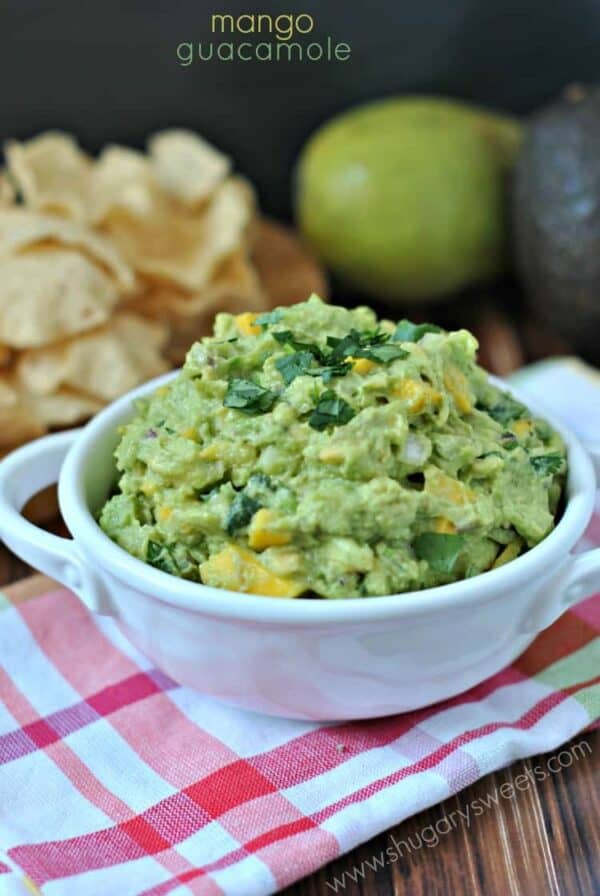 Mango Guacamole: adding in some fresh mango to this guacamole was a delicious decision!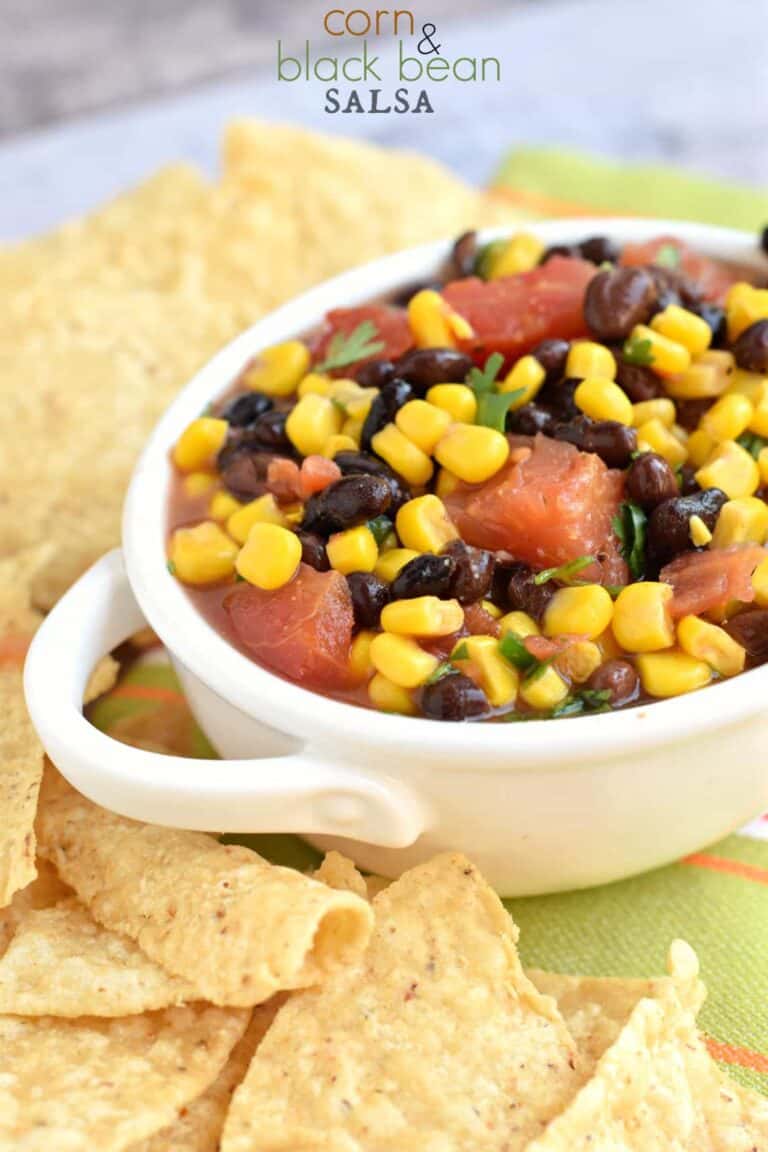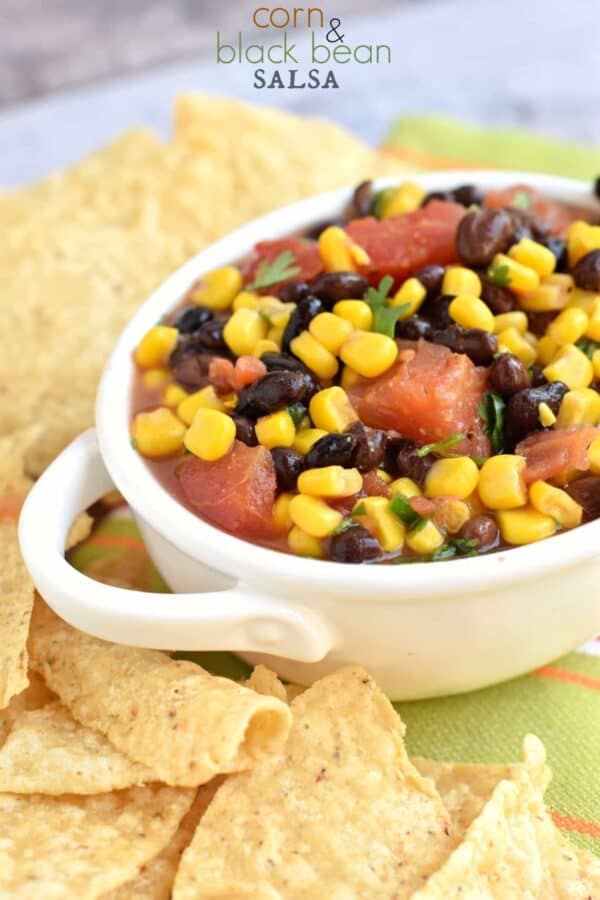 Corn and Black Bean Salsa: no need to buy the jarred stuff ever again!
If you love today's Bean Dip recipe, be sure to check out these dips from my friends: