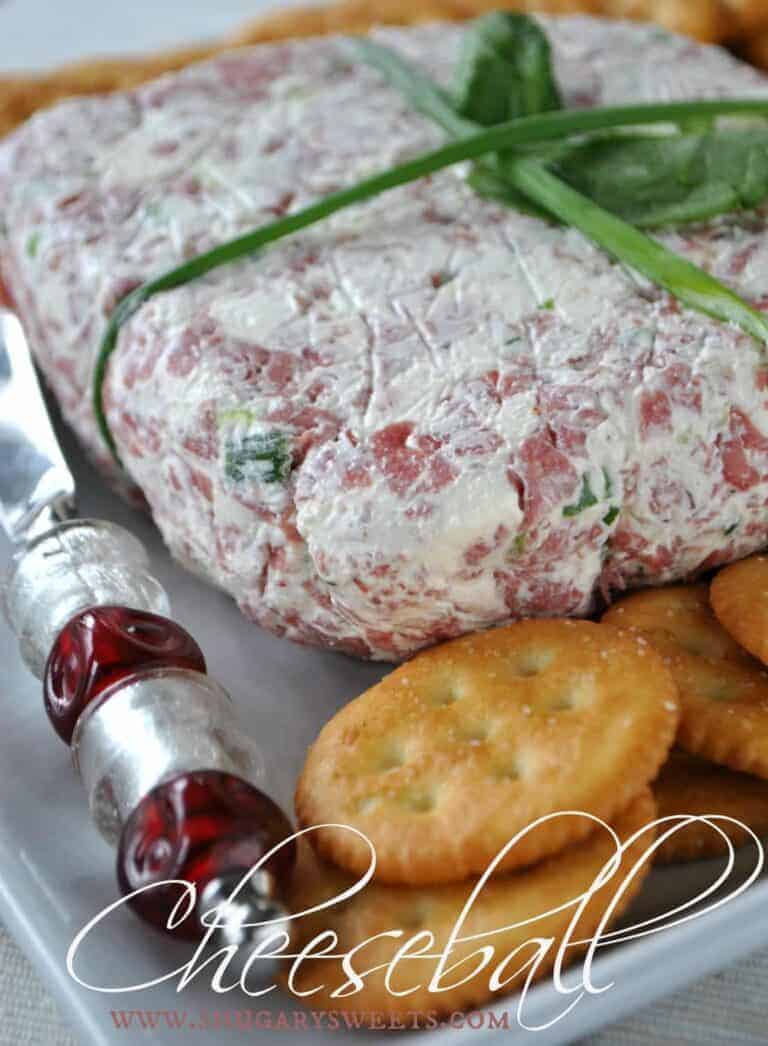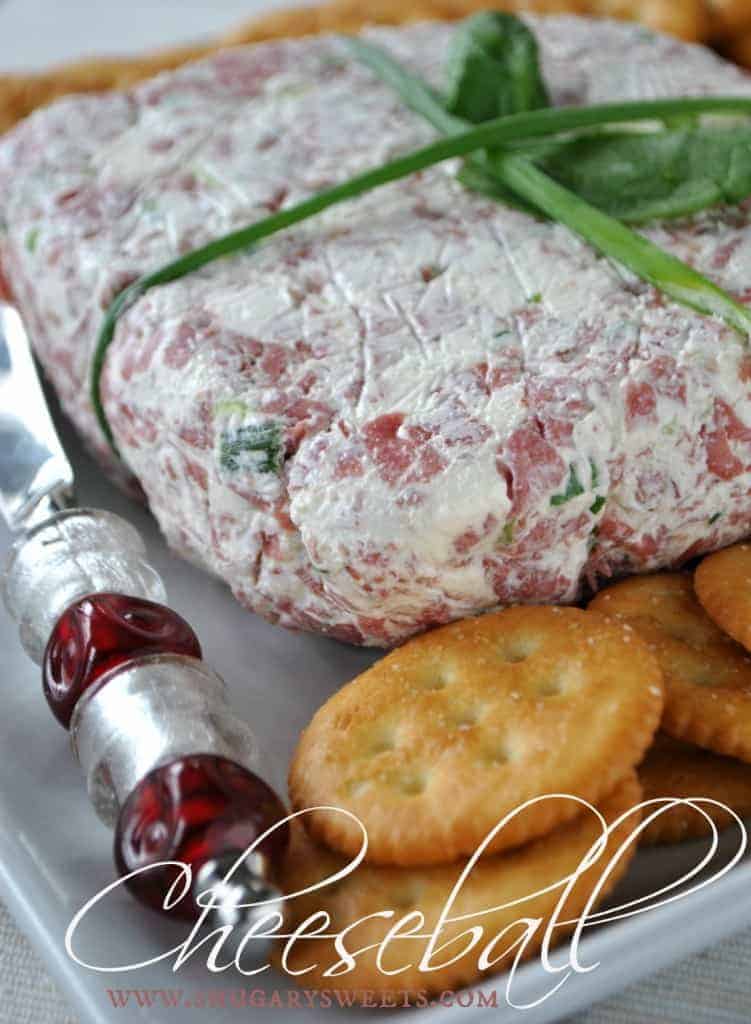 I hope everyone had a lovely Christmas. I am so blessed to have my family. One of my darling young children broke my camera lens months ago (I will not name names…), and since then I have had to hold the lens on to take pictures. Not fun.
But, my awesome husband bought me a new lens for Christmas! I'm excited to try it out in the New Year, so stay tuned for some photos using my new lens.
Until then, how about a cheeseball? My mother in law gave me this recipe many years ago. It's one of our favorites, and it is so easy! We gobbled this up on Christmas Eve and will eat another one for New Year's!
Speaking of New Years…I have an amazing giveaway coming up soon, so be sure to come back.
Cheeseball
Ingredients
2 pkg (8 oz each) cream cheese, softened
2 Tbsp Italian dressing
2 green onions, chopped
1 pkg (6oz) Beef Buddig lunchmeat, chopped
Instructions
Mix all ingredients in a bowl. Place on saran wrap, shape into a ball. Refrigerate until ready to use! Serve with crackers. ENJOY.