If you're looking for the most delicious game day snack, this Pineapple Ham Cheese Ball recipe is your answer. The sweet, salty, savory snack that keeps you coming back for more!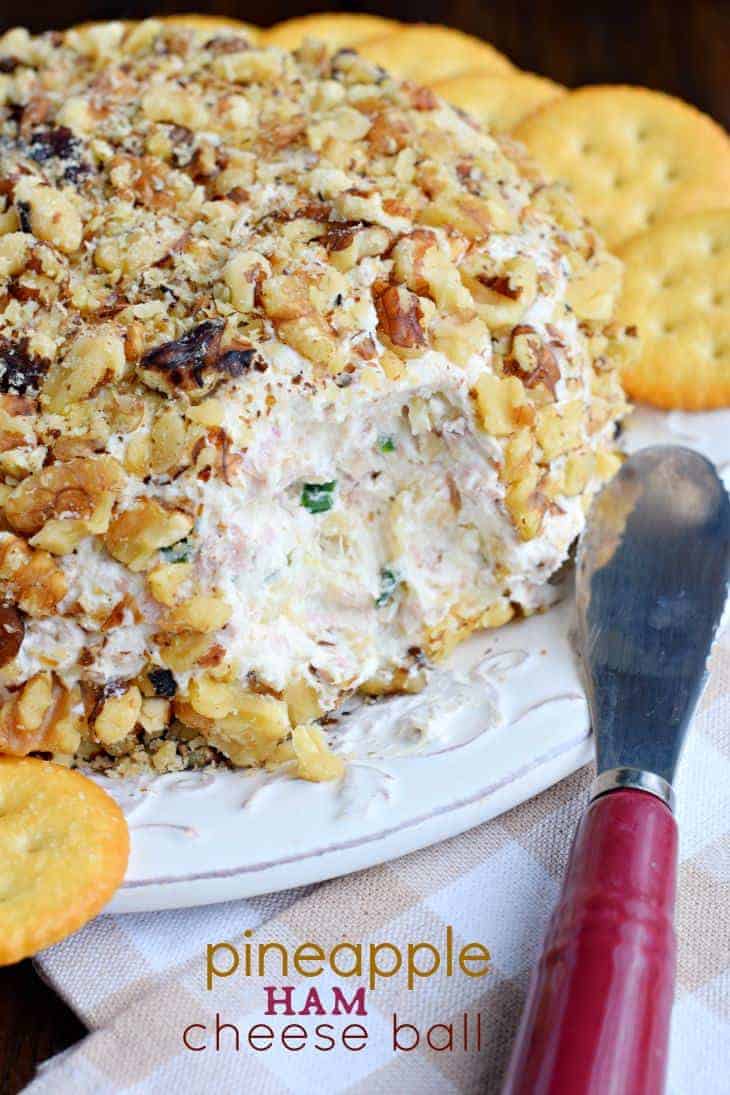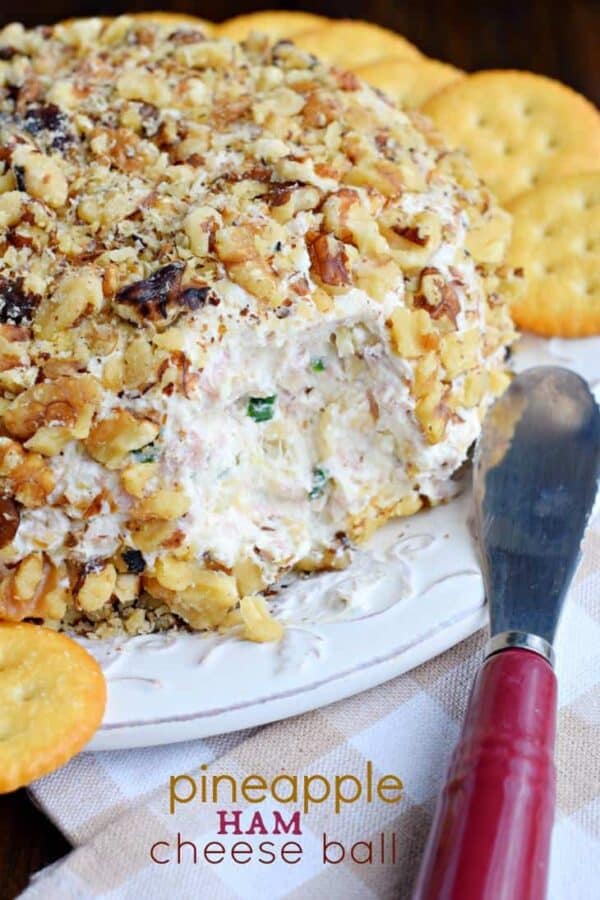 Making cheese balls is one of my favorite things to do. They are not only easy, but delicious too. My mother in law first shared this Chipped Beef Cheese Ball recipe with me the year I met my husband (1993!!). It's amazing.
Tips and Tricks
Start with softened cream cheese. It will make blending the ingredients so much easier. You can use a wooden spoon, or the paddle attachment on an electric mixer.
DRAIN your crushed pineapple. You will need a cup of crushed pineapple, but you don't need the extra liquid. Squeeze the excess out by using a strainer (and pressing the juice out) or using paper towels and pressing the excess liquid.
I used deli ham that I diced up for today's recipe. But with the holidays near, leftover ham would be great in here too, just make sure to dice it small!
You'll want to add 1/2 cup of your chopped walnuts to the filling of the cheese ball. And you'll need an additional 1 cup of nuts to roll it in.
Place a large piece of plastic wrap inside a small bowl (3-4 cup size bowl). Drop your cheese ball mixture into the plastic wrapped bowl, and cover it. Refrigerate for about an hour, until the cream cheese has firmed up slightly. Remove the entire plastic wrapped cheese ball from the bowl and place it on a serving plate. Press your reserved cup of walnuts into the top and sides of your cheese ball. You can either serve immediately or cover and serve later.
Store covered in refrigerator for up to 3 days.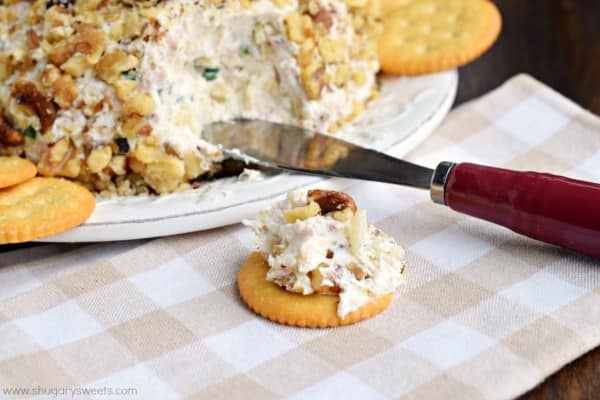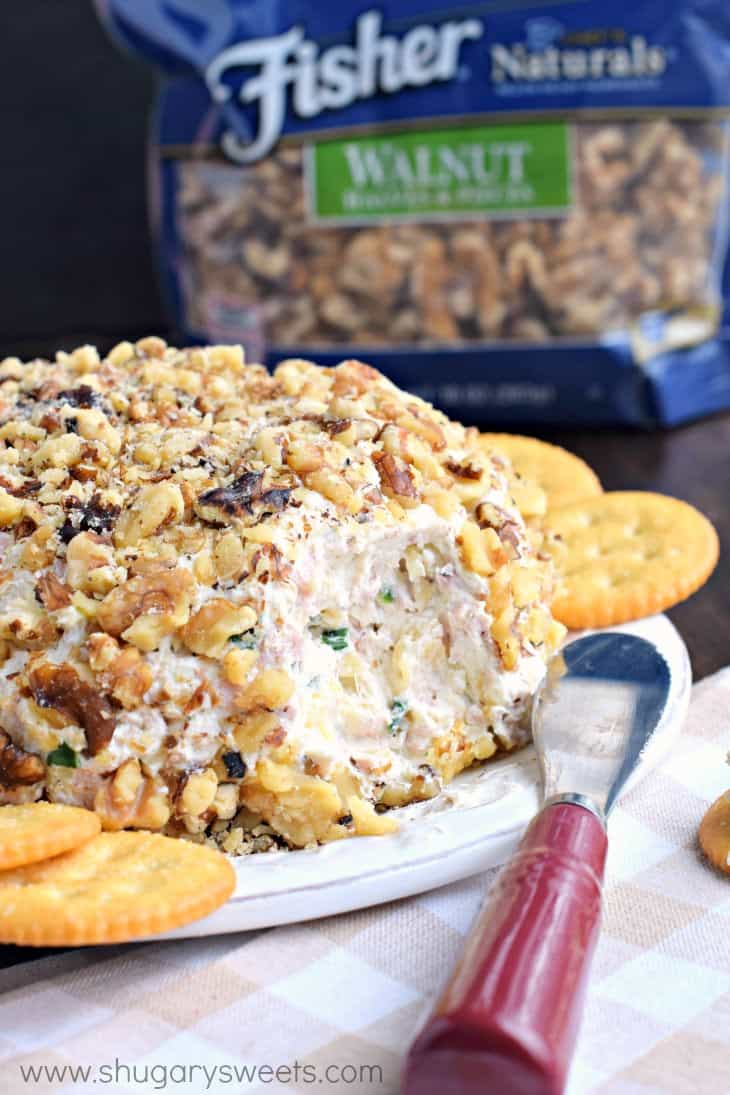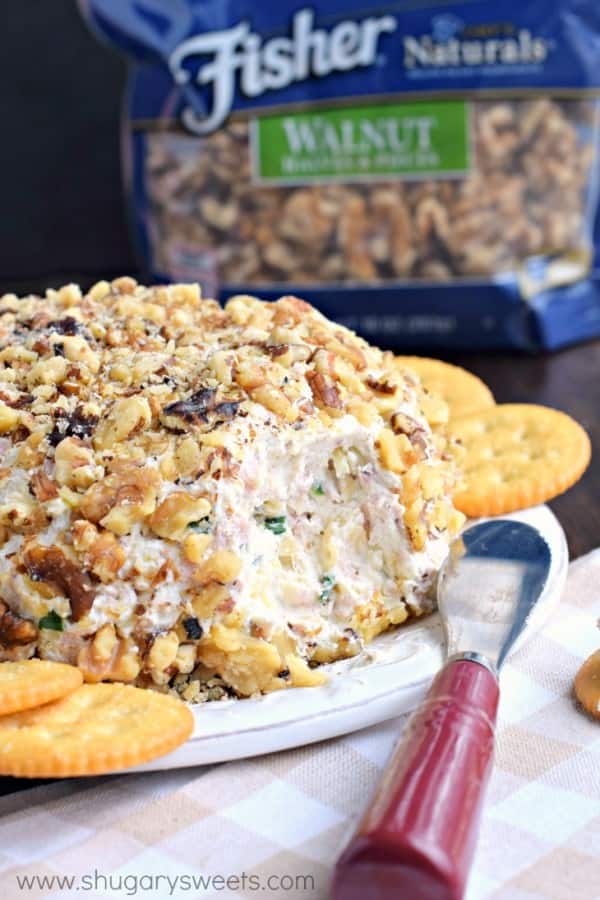 More Game Day Eats
PS. If you try this recipe, please leave a STAR rating in the recipe card below. I love your feedback! Connect with me on social media by following me on Instagram, Facebook, or Pinterest.