This White Chicken Chili has all the flavor of comfort food while being lower in fat than your average creamy chili. Enjoy a bowl for dinner tonight!!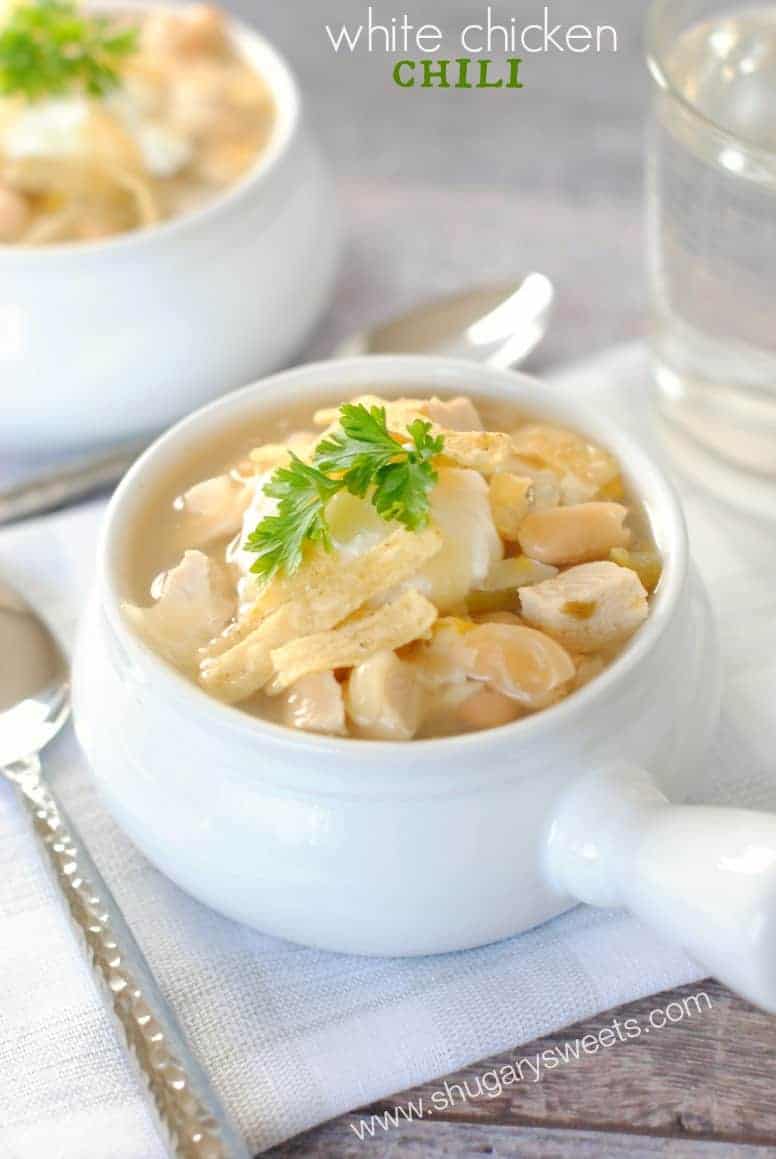 I'm pretty sure I would eat chili all winter long if my family would let me.
I love the smell of chili cooking. The warmth of a bowl and the flavors. It's true comfort food in my book. Much like this chicken pot pie soup!
Am I totally out of my mind? Can anyone relate?
Today's version is a white chicken chili. It's low fat and delicious! Perfect if you want a cup of comfort food, but are looking for something a little bit on the lighter side (without tasting that way).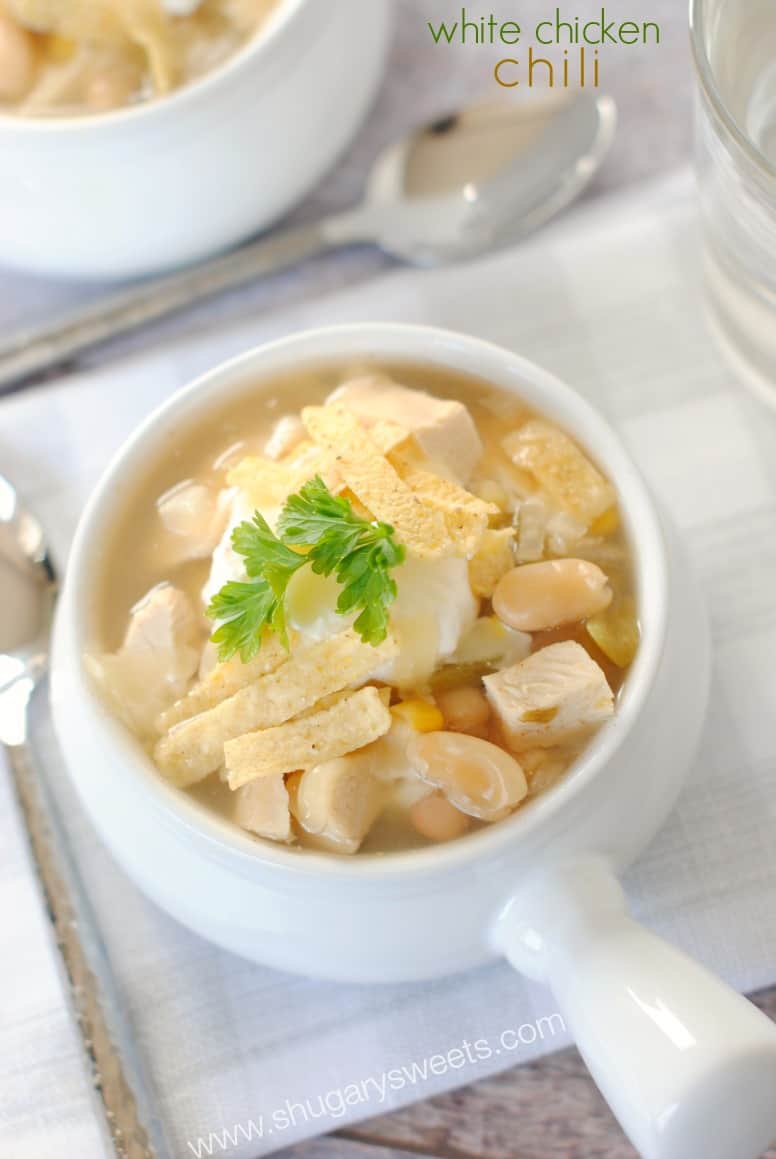 White Chicken Chili Recipe
I promise you this chili tastes rich and flavorful even without as much butter and oil as some of its counterparts.
There are two tablespoons of olive oil in this recipe, along with fat free milk. These ingredients, plus the juices from the chicken itself create a chili that's just as creamy and full of flavor as if it were made with heavy cream.
To make my healthy chicken chili, you'll need:
Chicken Breasts
Nonfat Milk
Onion
Olive Oil
Canned Sweet Corn
Cannelini or Great Northern Beans
Canned Green Chilis
Chicken Broth
Spices: paprika, cumin, chili powder
Lime
Optional garnishes and toppings: shredded cheese, sour cream or greek yogurt, parsley, hot sauce
Another thing I love about this chili? It all comes together in just ONE POT!
How to Make White Chicken Chili
STEP 1. Heat oil in your dutch oven or large soup pot over medium- high heat. Add diced chicken breast and cook until browned on all sides (about 5 minutes).
STEP 2. Add onion, green chilies, chicken broth, cumin, chili powder, paprika, beans, corn, and garlic powder. Reduce heat to a simmer. Cover and cook for about an hour, stirring occasionally.
STEP 3. Add milk and lime juice. Turn heat to medium and cook until milk is incorporated and chili is hot (about 10 minutes).
That's it! Super easy and always delicious.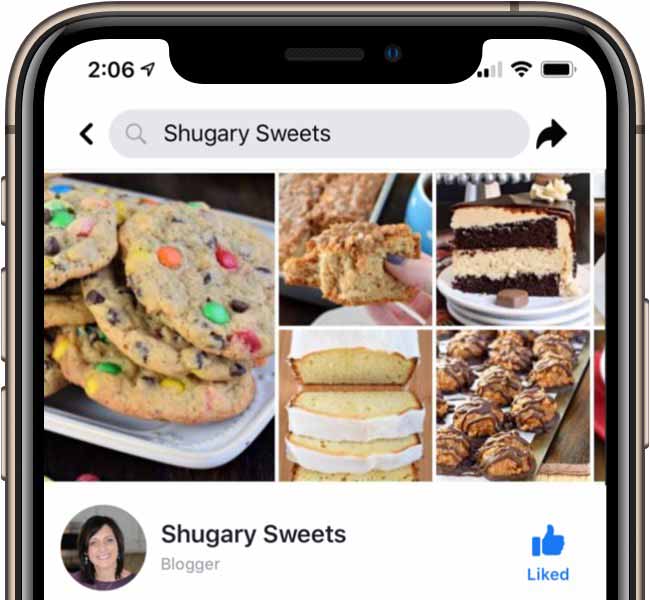 Toppings
When you're ready to serve your chili, I recommend sprinkling it with a just a touch of Monterrey jack cheese, and a dollop of plain greek yogurt our sour cream.
Adding a sprig of parsley for color is nice, too (we eat with our eyes first)! It would also be great with a dollop of guacamole on top.
Recipe Note: If you're not concerned about the fat content, feel free to substitute whole milk or low fat milk for the skim milk. I find the fat free milk gives it the texture I prefer but it'll be good either way.
ENJOY your chili experience.
Like a little more heat in your chili? Feel free to add a bit of extra chili powder OR serve with your favorite hot sauce on the side. Everyone in my household loves this chili just as is–but maybe not as much as me!
It's full of flavor and a bit spicy without packing in too much heat. The chicken gets super tender and soaks in all the flavor from the hatch green chilis and spices.
One more tip. This dinner can totally be made in the crock pot too!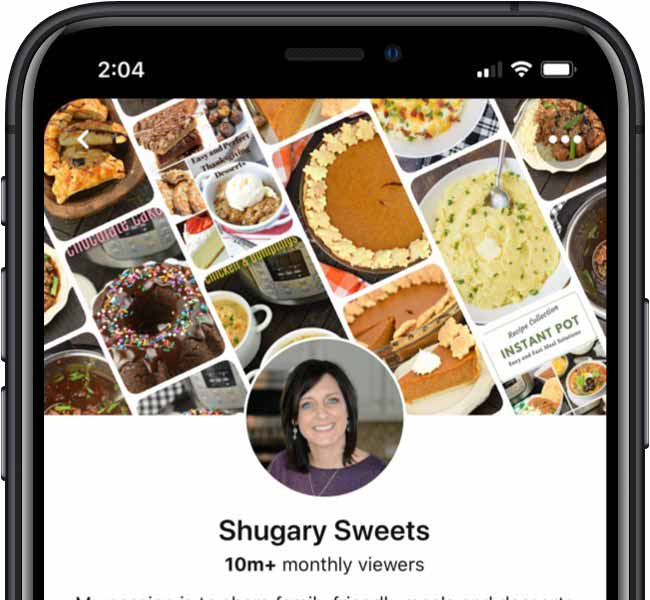 How to Make Chicken Chili in the Crockpot
Add everything into your slow cooker, except the milk and lime juice. Heat on low for 6 hours. Before serving, add nonfat milk and lime juice and allow to heat (about 20 minutes). Serve and enjoy!!
Leftovers taste even better the next day!
This recipe makes enough for six big bowls of chili, but feel free to double the recipe if you like having lots of leftovers. It'll keep well covered in the fridge for several days and makes a great freezer meal, too!
A cup of warm chicken chili for lunch makes me a happy woman!
I love this chili with a side of crusty homemade bread or tortilla chips. It's totally satisfying without weighing you down and it's a meal my whole family can agree on.
Whether I serve this for dinner or heat up the leftovers as a fast lunch, chicken chili is a hit with everyone at the table.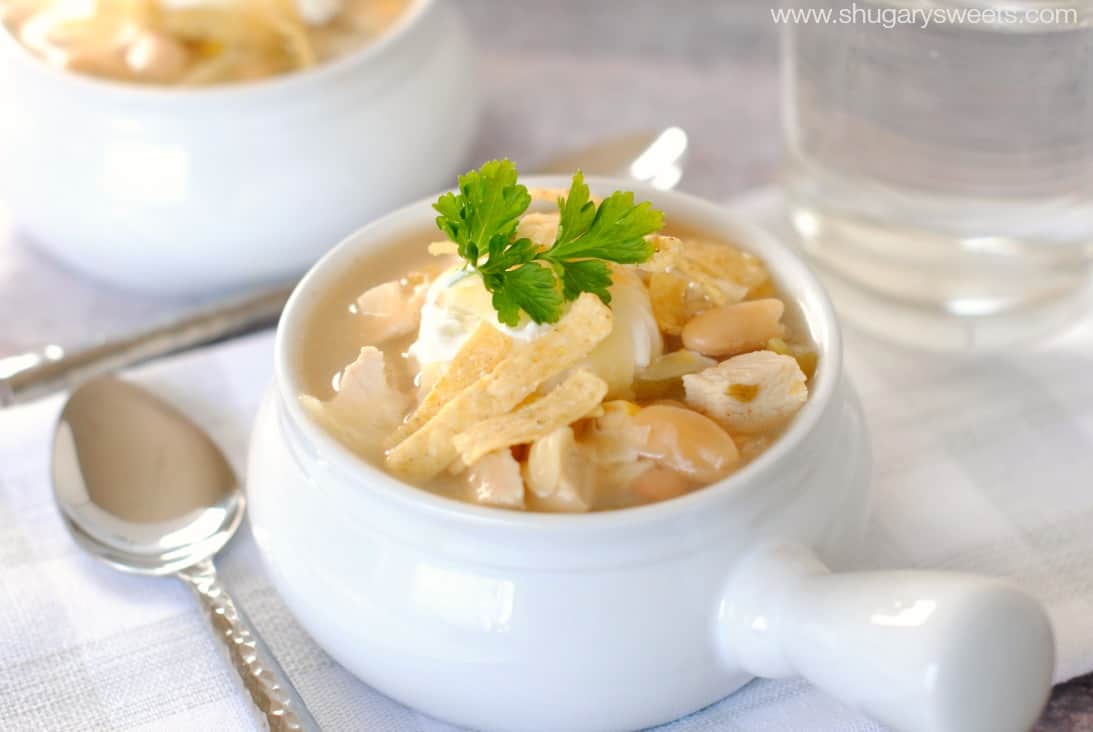 Recipe originally published January 13, 2015
This is an easy kid friendly meal that's perfect for a cold winter day–or any time of year. You really can't go wrong with this low fat white chicken chili!