Taco Pizza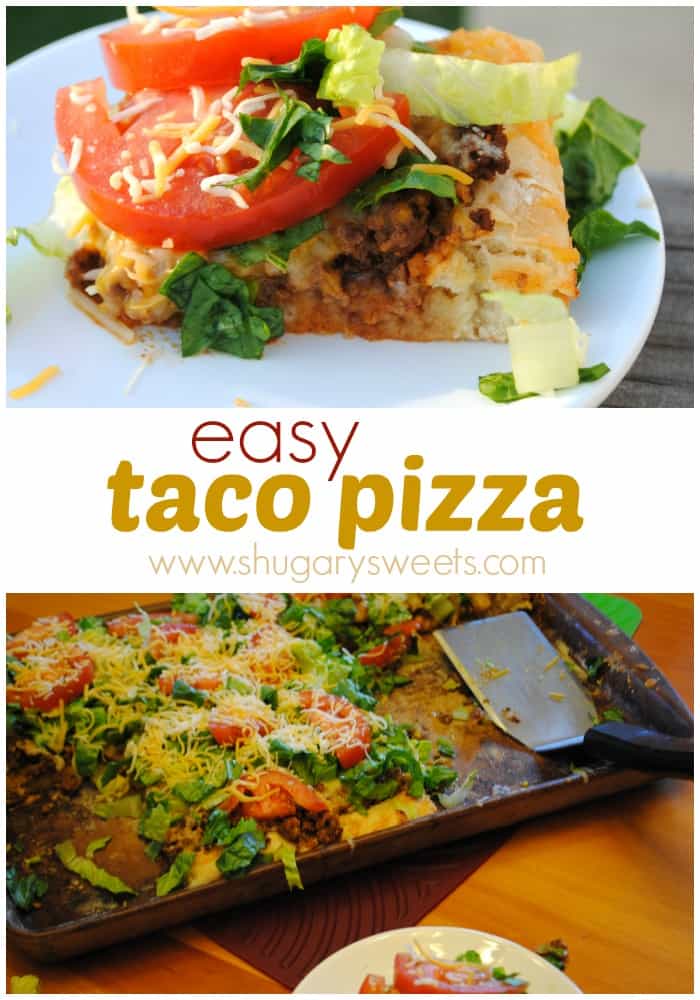 I love pizza. I miss good pizza. Being from Chicago you don't realize that there is really bad pizza in the United States. No, seriously bad pizza. I don't understand how I could move 5 hours away, but the pizza does not even resemble, well, pizza.
So, to my dear family that I know reads my blog (right????), this is NOT Ed and Joe's Taco Pizza. I'm sorry. This is mom's recipe though, so if you're unhappy blame her. We always blame our mothers when something is wrong. But, trust me, you won't be calling her and criticizing this pizza, you will be telling her how delicious it is! Okay, scratch that. You won't do that because we always forget to say THANK YOU for the good things in life (funny how we never fail though to complain when something goes wrong).
Anyways, you can whip up a pizza like this in no time by making crust from Pillsbury or Better Crocker!
. I use two envelopes of the Betty Crocker and press them into a large cookie sheet (with sides). Of course I use my Pampered Chef large bar stone. Wow, this paragraph is like one big advertisement.
Moving on, make this pizza for dinner. Then, eat the entire pizza. Then complain that your pants don't fit. Then call mom and blame it on bad genes.
I LOVE YOU MOM, THANK YOU FOR EVERYTHING! (hope that covers me for awhile)
Taco Pizza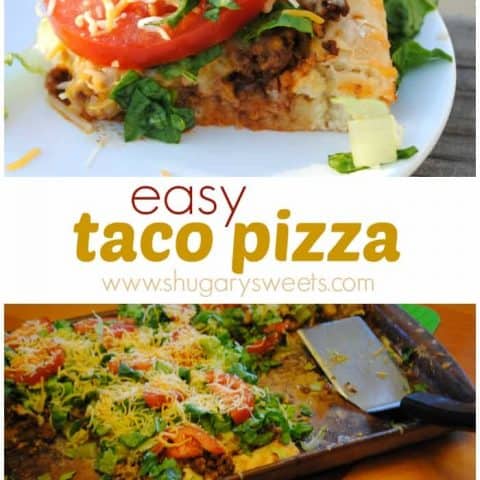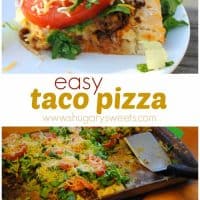 Ingredients
Prepared pizza crust (2 pouches of Betty Crocker pizza crust mix works well)
corn meal (for sprinkling on cookie sheet)
2 lb ground beef
2 pkg taco seasoning mix
½ cup water
1 can (4oz) chopped green chilies
3 cup shredded colby jack cheese, divided
lettuce
tomato
Instructions
Prepare pizza dough according to package (use two pouches if not making from scratch).
Press dough into a large cookie sheet (sprinkled with corn meal) or jelly roll pan, with sides, with extra dough on the edges.
When pizza pan is prepped with dough, poke fork in dough all over.
Bake in a 425 degree oven for 10 minutes. (dough will not be completely cooked yet).
While dough is baking, brown beef completely then drain. Add taco seasoning and water and let simmer 5-10 minutes. Drain again.Top dough with drained ground beef, chopped green chilies and 2 cups of the shredded cheese.
Bake an additional 10-15 minutes (until crust is golden brown). Remove from oven, cut into squares before adding toppings.
Then top with lettuce, tomato, and remaining cheese (black olives are good too, but then I really would have had to eat the whole pizza by myself). Enjoy!