Salad can be dinner with this delicious Southwest Chicken Salad. The creamy Avocado dressing is the perfect topping too!
**Thanks to Dorot and Pop & Cook for the delicious garlic and herbs for this post!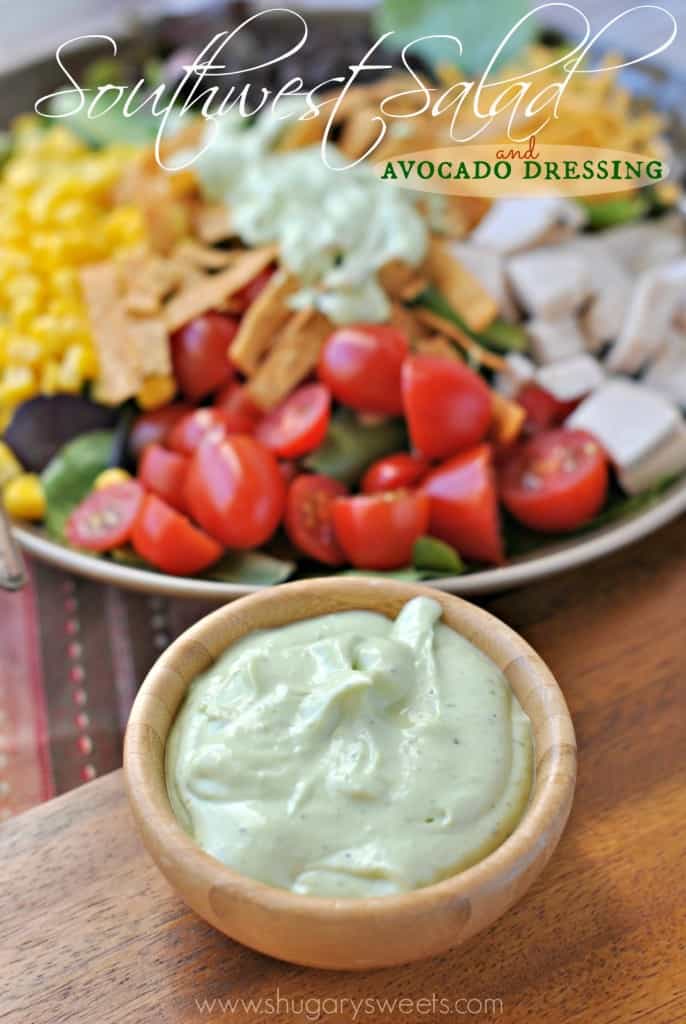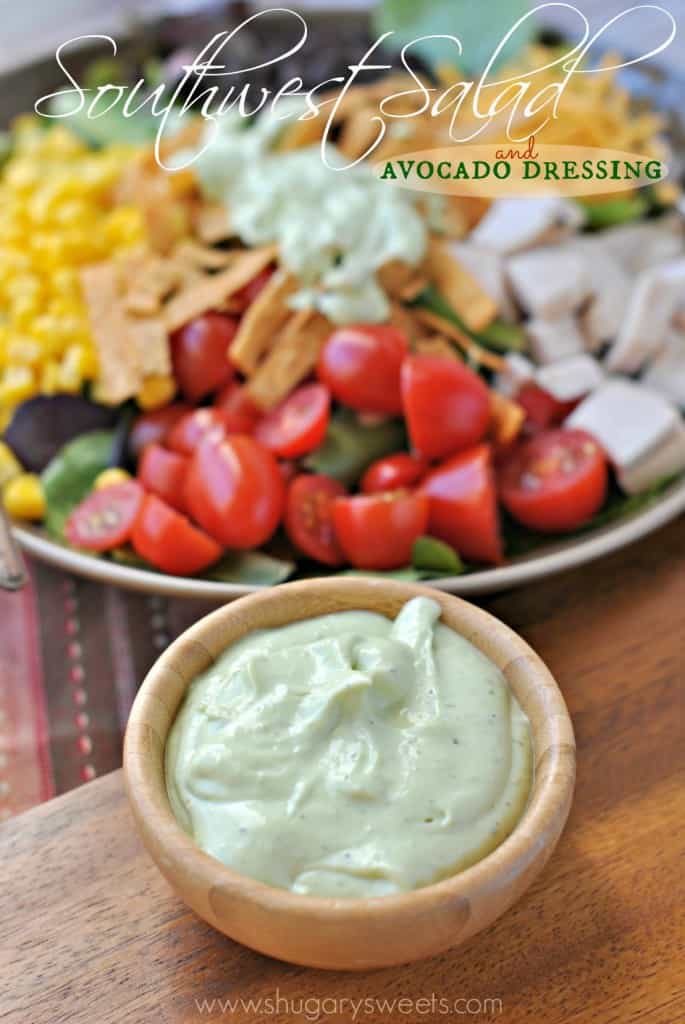 While I know many people change their eating habits this time of year to include more salad, we love salad for dinner YEAR ROUND. By adding in some protein, it's the perfect healthy meal!
Cooking up some extra chicken early in the week, or using a rotisserie chicken from the grocery store makes assembling this salad even easier.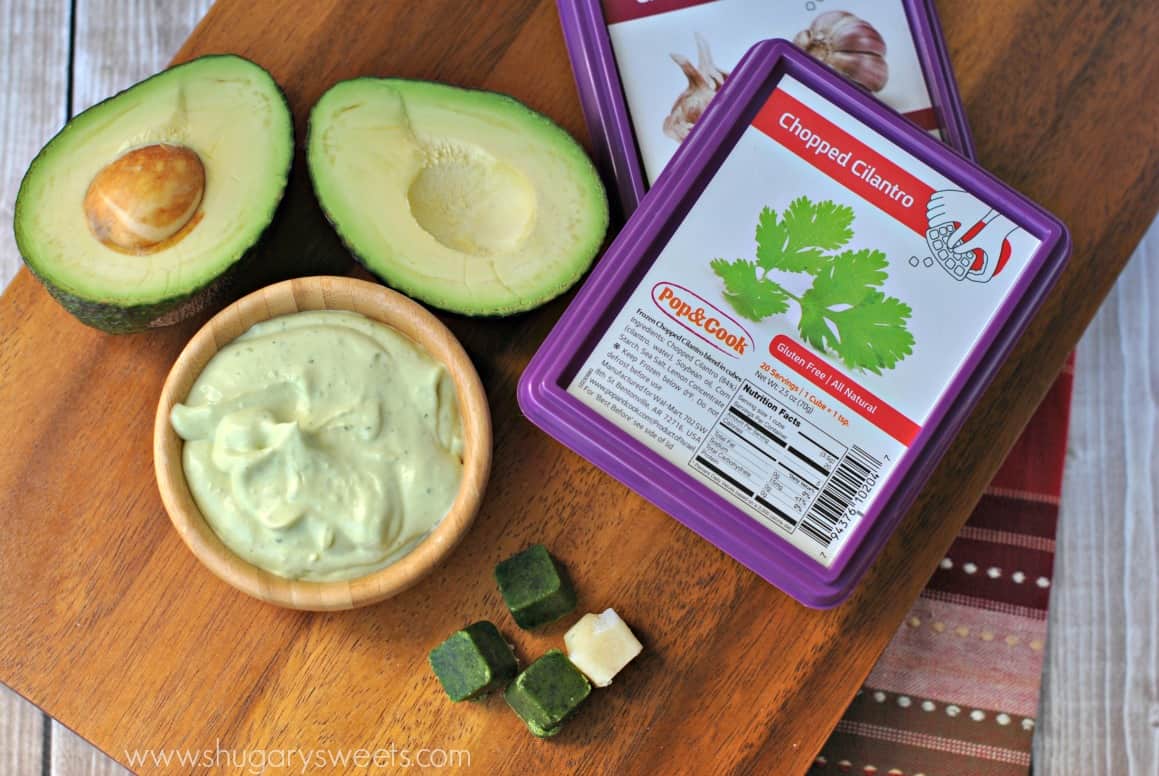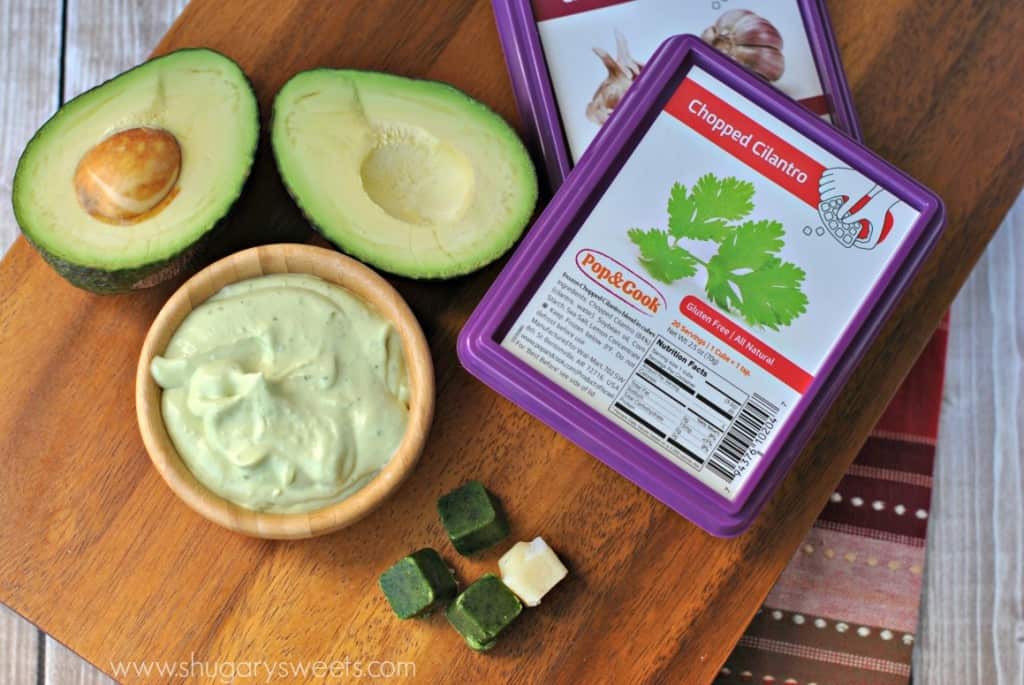 And the dressing? OMG you guys it's delicious! I may have spooned a little extra on this salad! But it's okay, because this is a healthy dressing!
I've seen people on facebook complaining that Greek yogurt is such a fad and it's disgusting. WHAT??
I'm such a Greek Yogurt lover. I love adding it in place of sour cream or mayonnaise. It's healthy, packed with protein, and delicious too!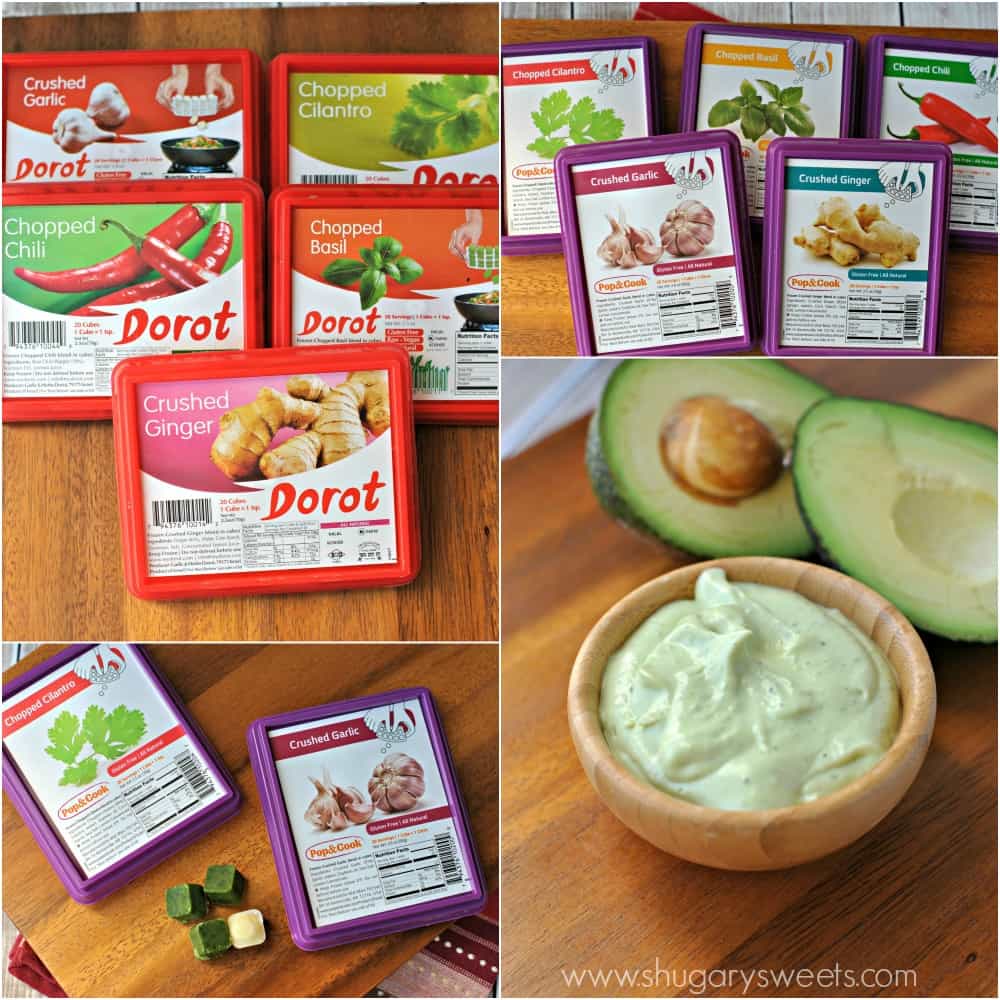 I'm also a huge fan of using fresh herbs. But, living in the midwest my garden is completely iced over this time of year. Fortunately, I can buy frozen herbs from the grocery store and keep them in my freezer at all times! At Walmart, you can find the purple packages under the name of Pop & Cook, and elsewhere they are in red packages and go by the name Dorot. Keep your eye out in the grocers' freezer section at your local stores! My husband also found the Dorot Crushed Garlic at Costco, so keep your eye out!!
You may remember last year I made this Turkey Noodle Soup and this Gingerbread biscotti using Dorot/Pop & Cook garlic and herbs!! I absolutely love them.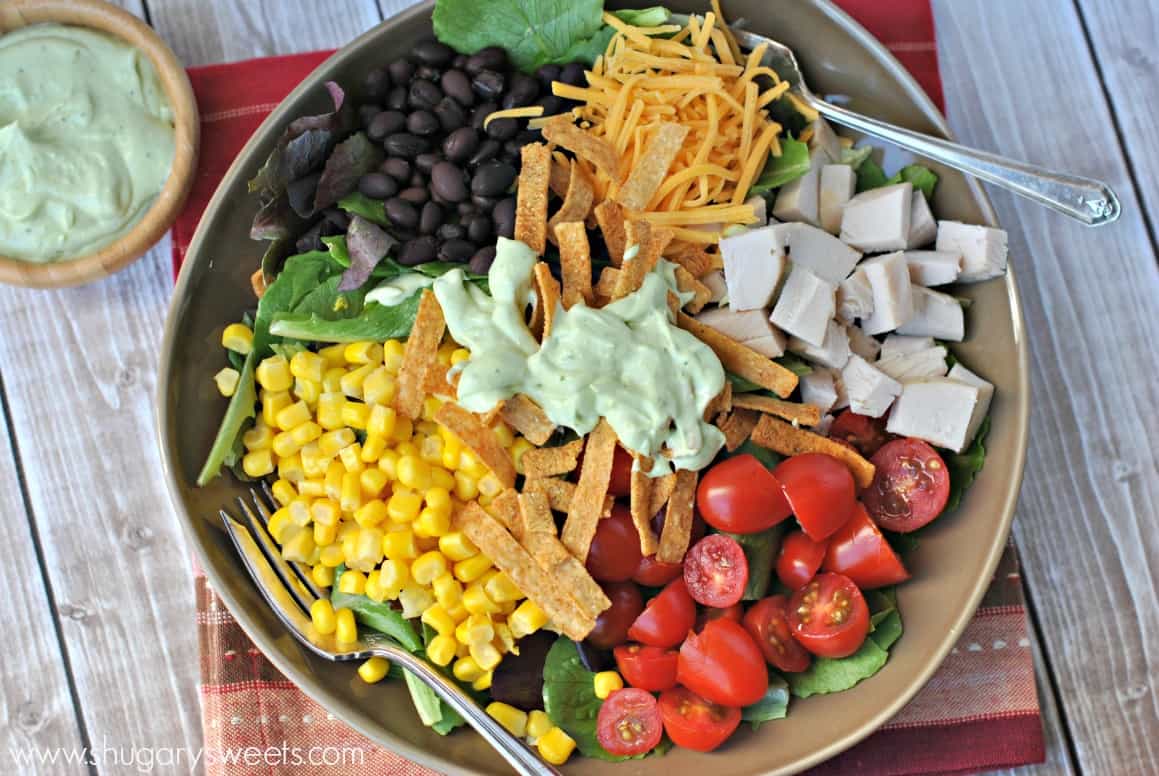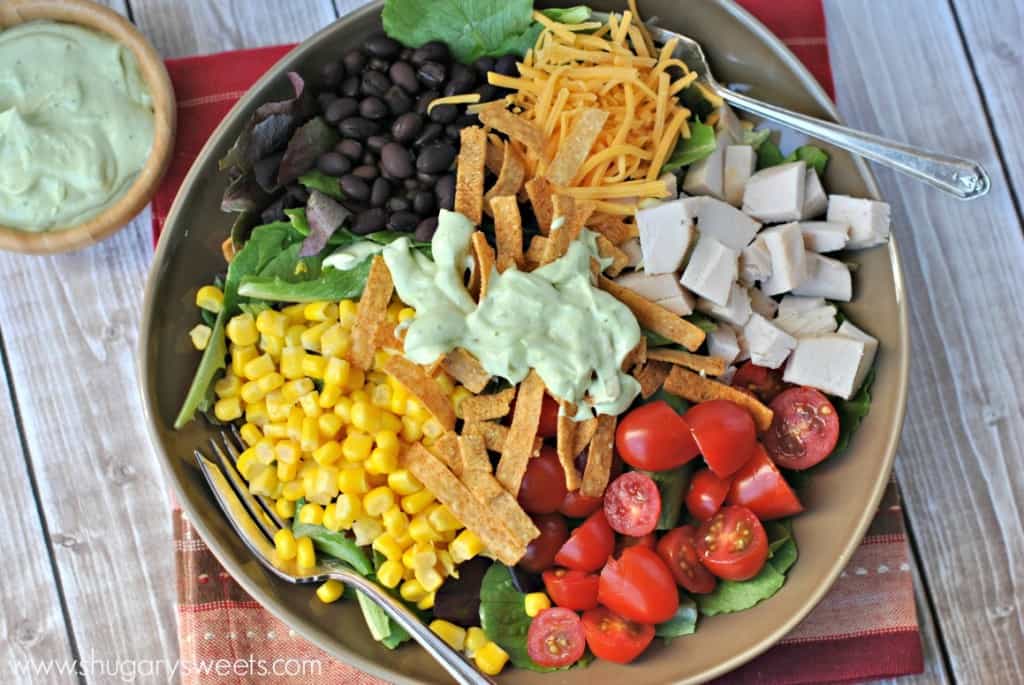 Today's dressing uses the crushed garlic and cilantro! You won't even know they came from the freezer, the taste of this salad dressing is incredibly fresh!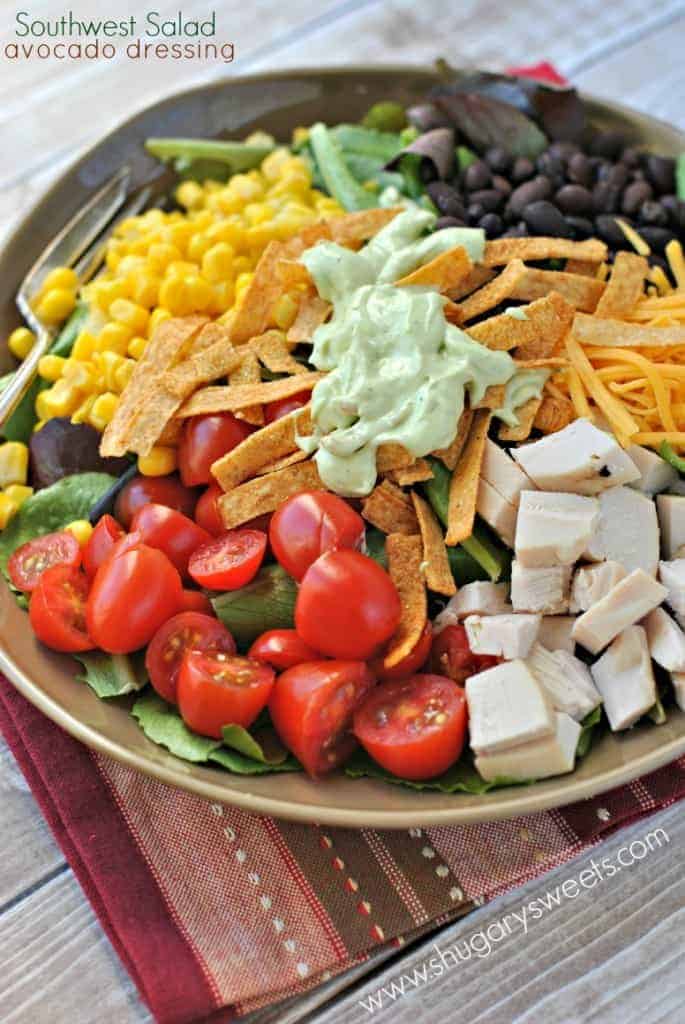 Connect with Shugary Sweets! Be sure to follow me on my social media, so you never miss a post!
Pinterest | instagram | Bloglovin'
**I have been selected to be a brand ambassador for Dorot and Pop & Cook. I have been compensated for my time. All opinions expressed are 100% my own!**