This Mango Salsa is tropical, refreshing, and totally delicious!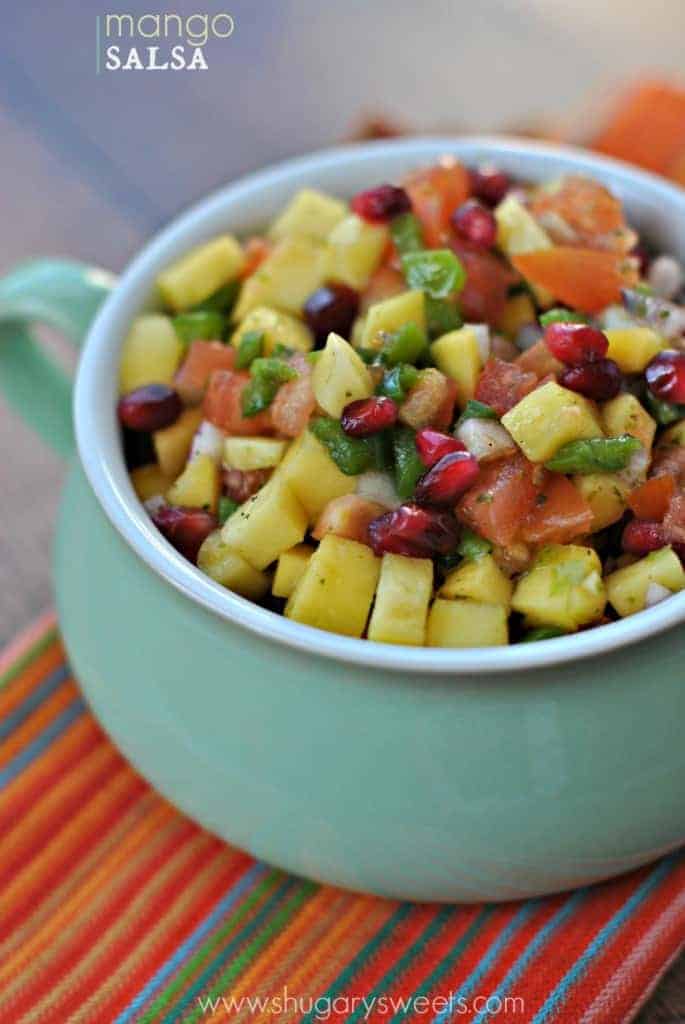 As I sit here and write today's blog post and look out my window, I can't help but chuckle a little bit. There is about 6 inches of snow on the ground, and it's 55 degrees outside.
It's been a long, snowy winter here in Ohio!
But, I've got exciting news. I'm taking a short breather away from the snow and headed down to Miami Florida for a little fun in the sun. (Oh please let it be sunny)! I'll be attending the South Beach Food and Wine festival!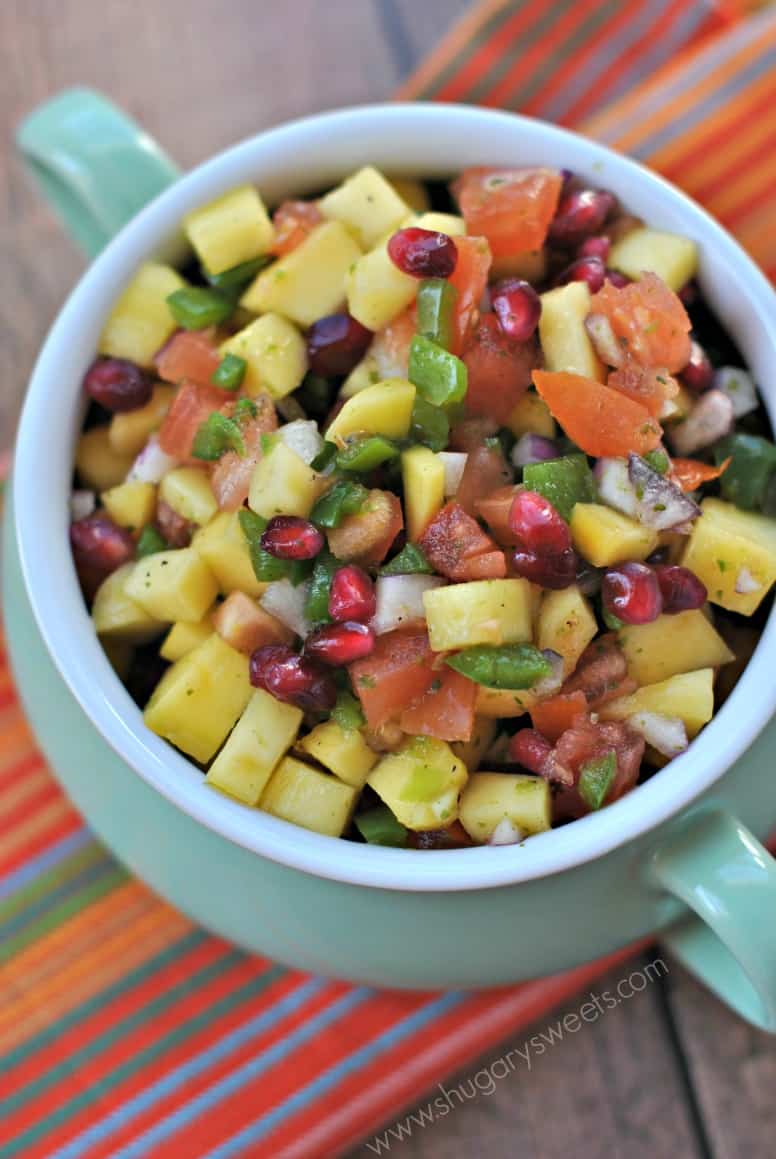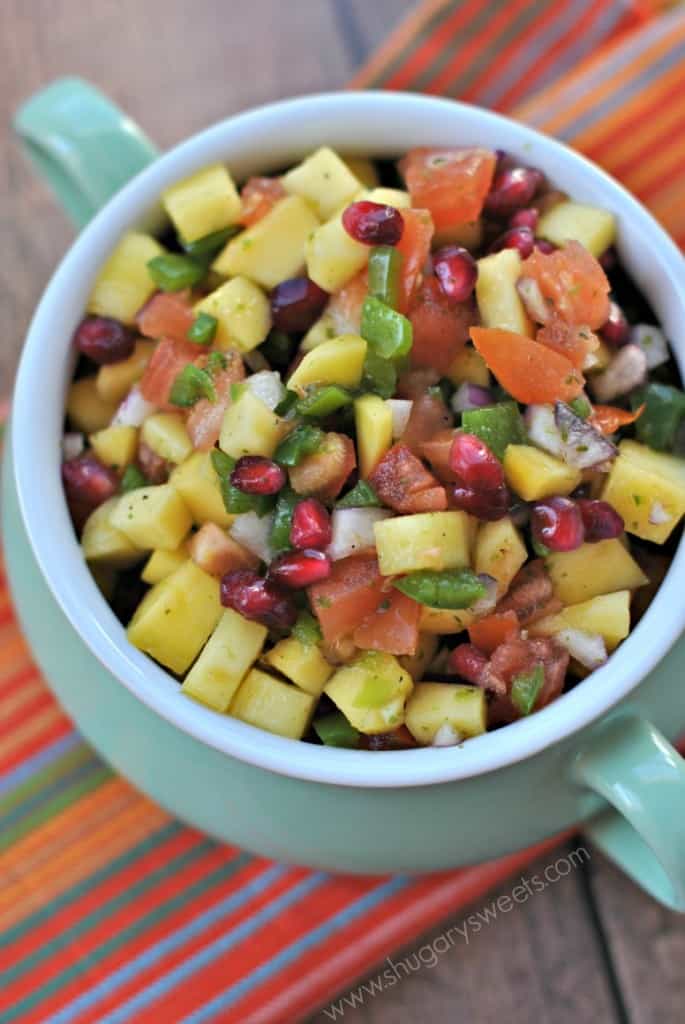 I thought it only fitting to share something tropical today. Not that Miami is necessarily tropical (is it??), but it's 82 degrees and sunny there right now, so yeah. In my book that's tropical.
And what says tropical more than mango?
My family loves salsa! I was a little worried that my husband might get weirded out by the mango and pomegranate in this recipe, but he LOVED it. It was such an easy salsa to create, and would be delicious on tacos or fish. Or enjoy it like we did, with some spicy rice crackers. Of course tortilla chips would work too!
More Mexican Inspired Dinners