Take your tacos to the next level with this Baked Tacos recipe! Create the ultimate dish to serve your family and friends, without your taco crumbling on your plate!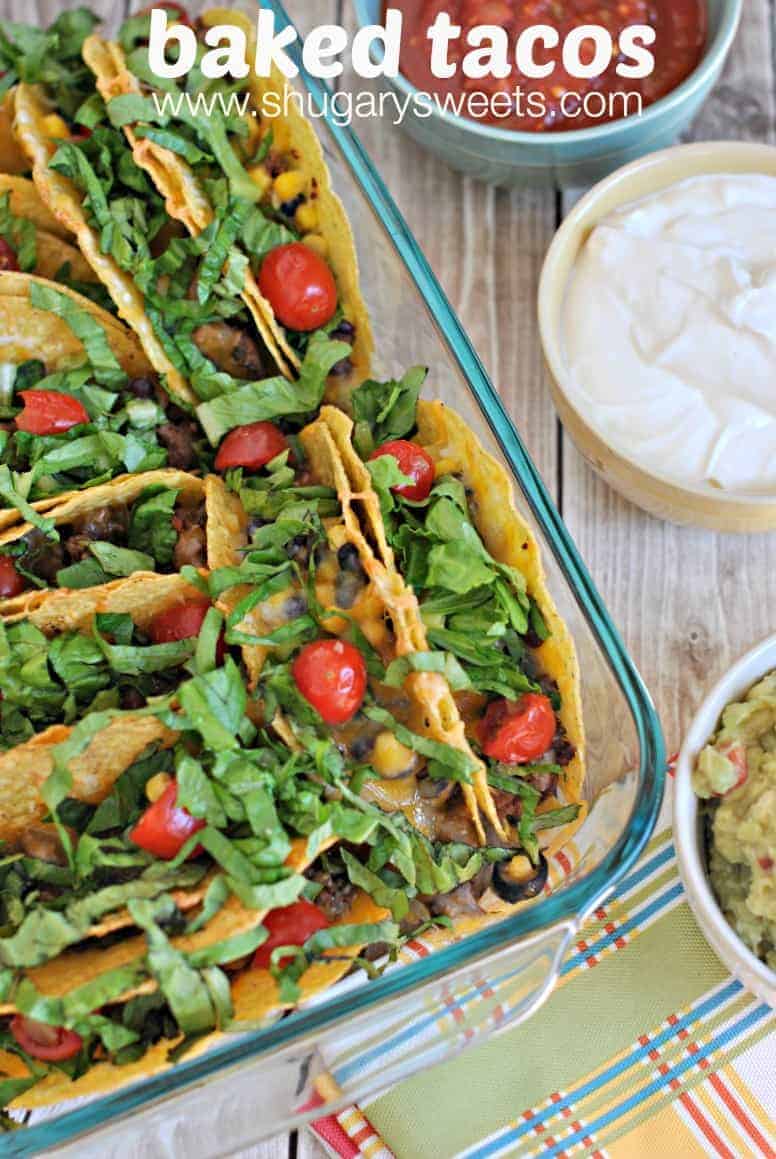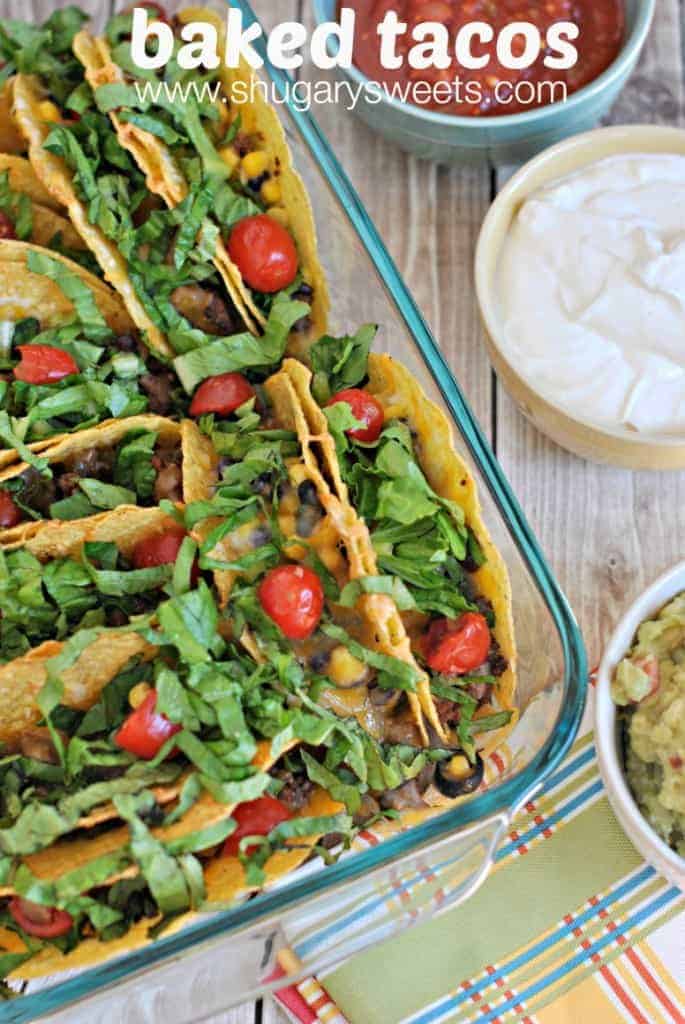 I know what you might be thinking. Really Aimee, BAKED Tacos? What's the point?
Well, let me tell you the point, since you asked (yes, pretend with me).
1. Baked Tacos are a great dinner idea to serve a crowd. Forget the mess of many bowls with toppings. Prepare your taco meat ahead of time. Right before dinner. Fill your shells with your meat (and beans, corn, whatever veggies you like heated). Top with cheese and bake! Sprinkle with lettuce and tomato and serve with a few condiments (salsa, guacamole and sour cream are our favorites).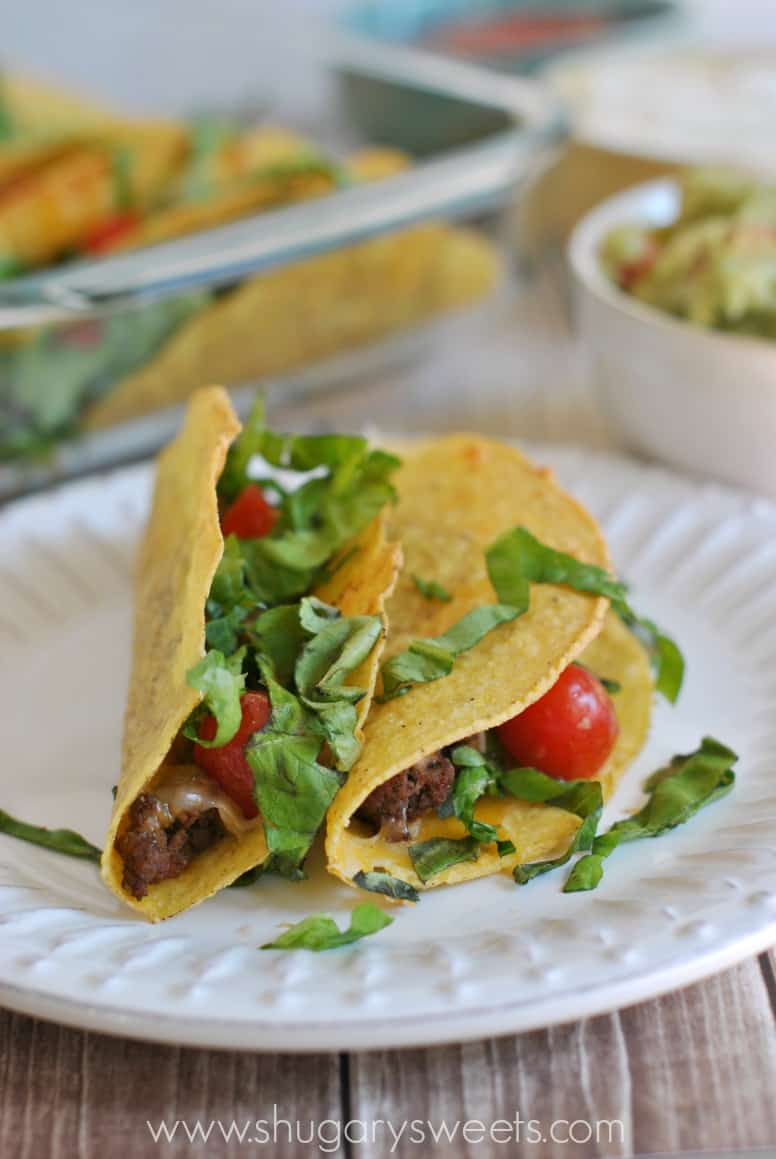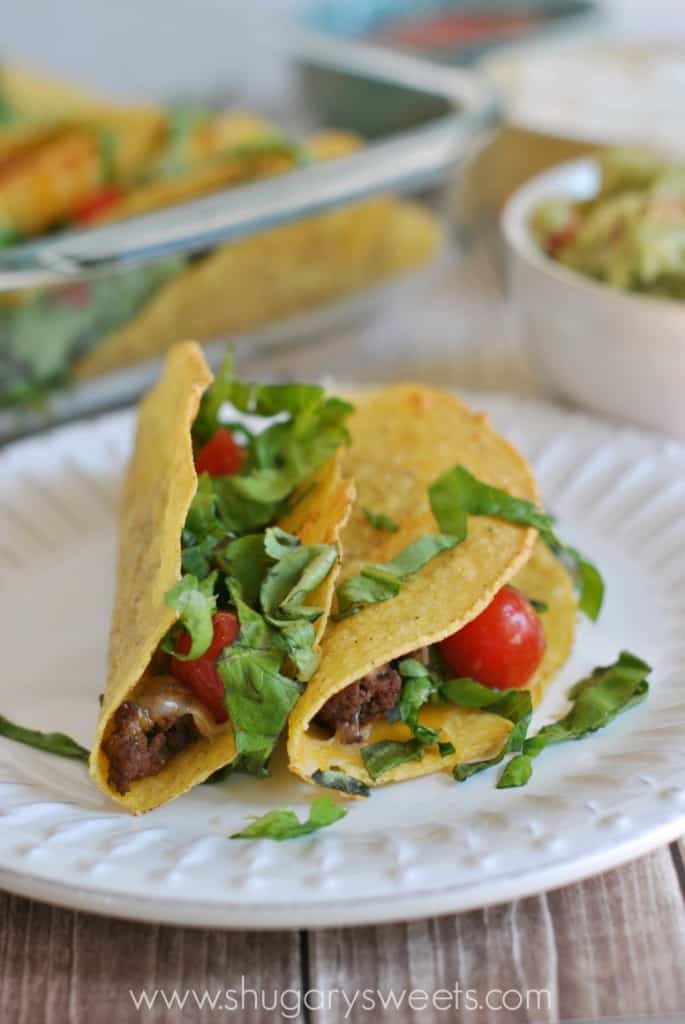 2. Baking your tacos will create the perfect texture in your shell and it won't crumble with the first bite. Seriously. This is the major reason I wanted to give these baked tacos a try! I love hard shells for my tacos, but after one bite they become taco salad. Baking the meat and cheese in the shells adds moisture to the shell so it won't crumble. But it's not soft either like a flour tortilla. It's just perfect. And if you have kids, they will LOVE this!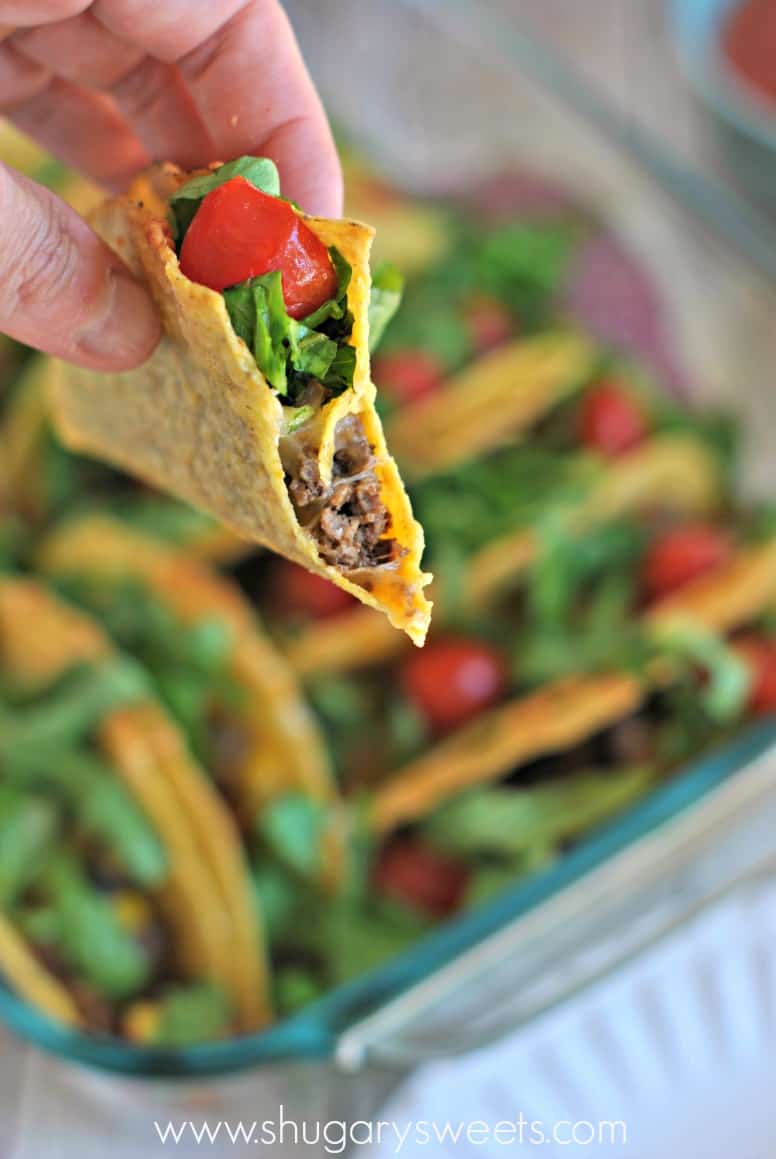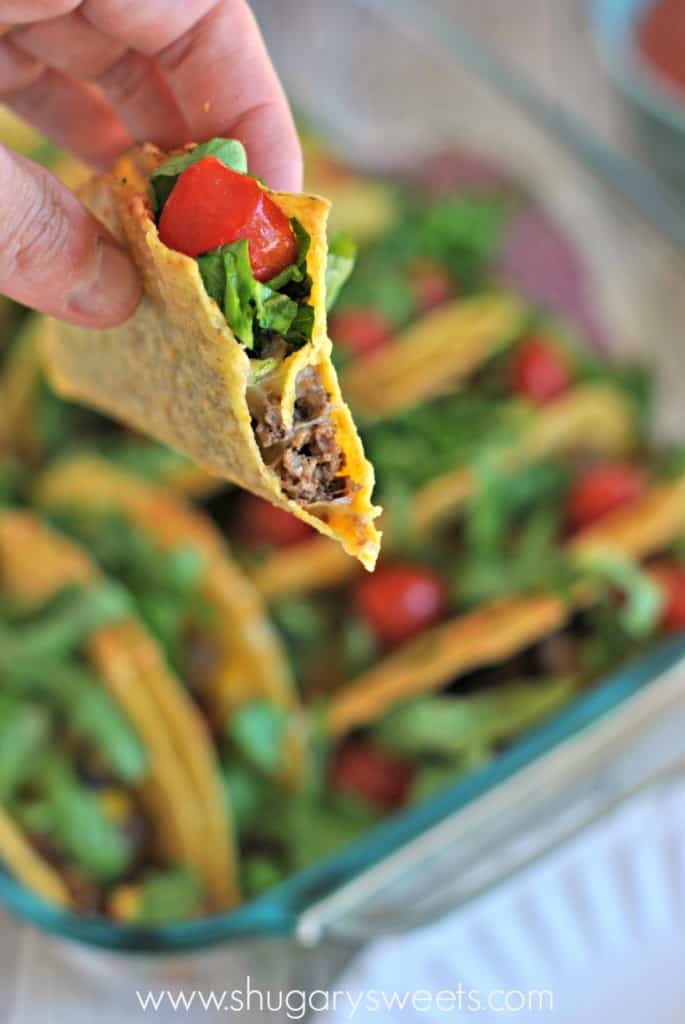 3. It's my blog and I can choose to bake my tacos if I want to. Who's going to stop me? In all seriousness, we eat tacos or some sore of tex-mex dinner several times a week. This is a fun and delicious way to change things up!
I'm sharing this recipe over on Food Fanatic today. Be sure you stop over there and snoop around. It's TACO WEEK and there are some crazy delicious ideas!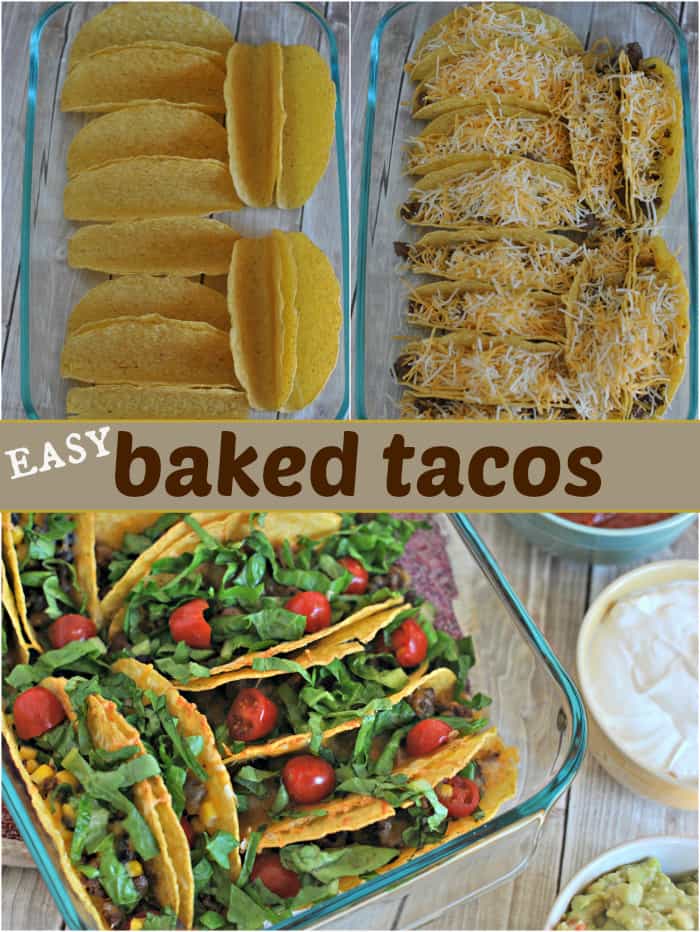 More Dinner Recipes: