This Dulce de Leche Banana Cream Pie recipe has it all! Graham Cracker crust topped with dulce de leche and bananas with a no bake banana cheesecake filling!
If you love dulce de leche, be sure to try our easy Alfajores Cookies.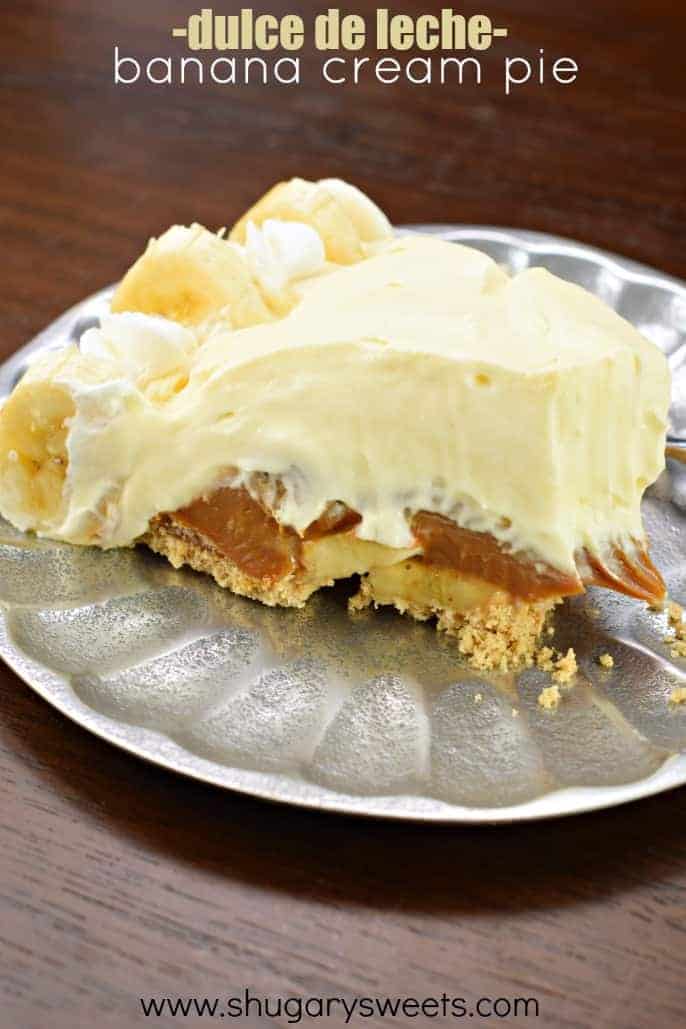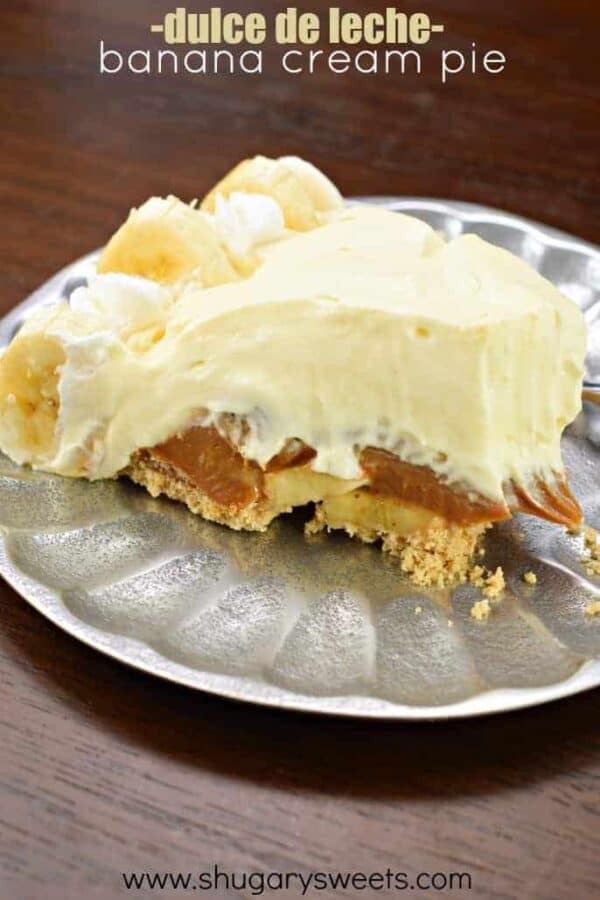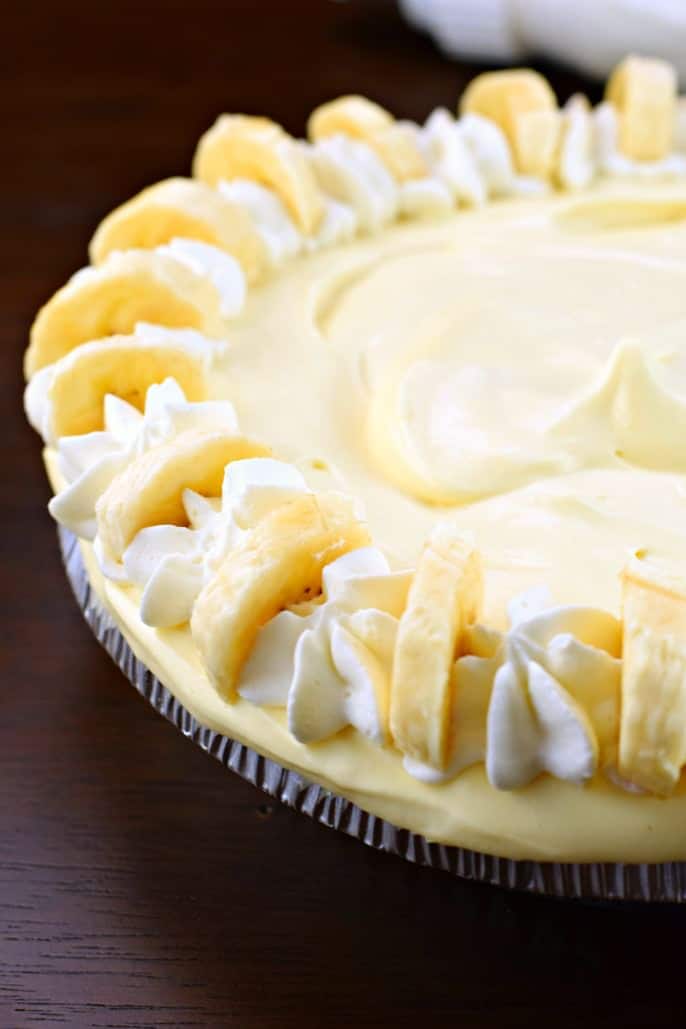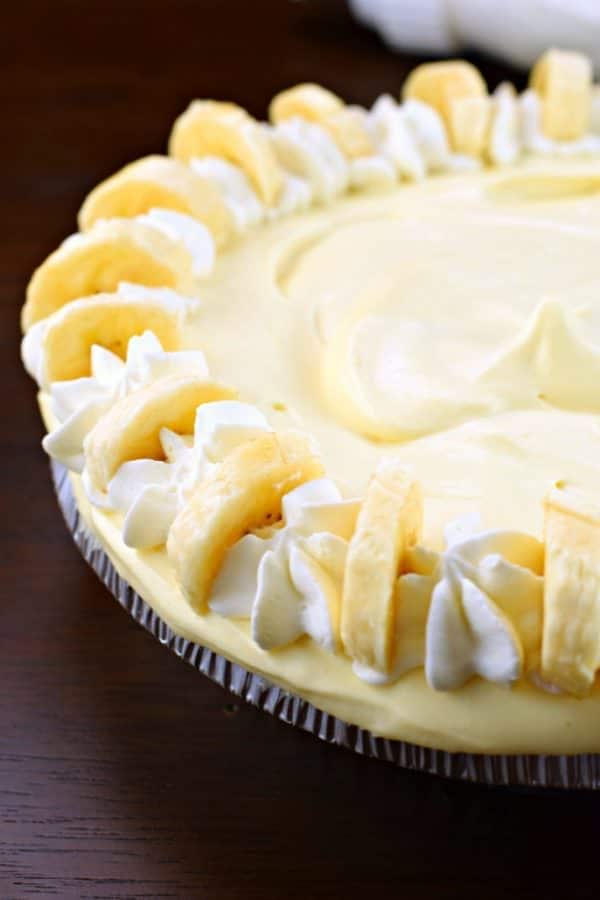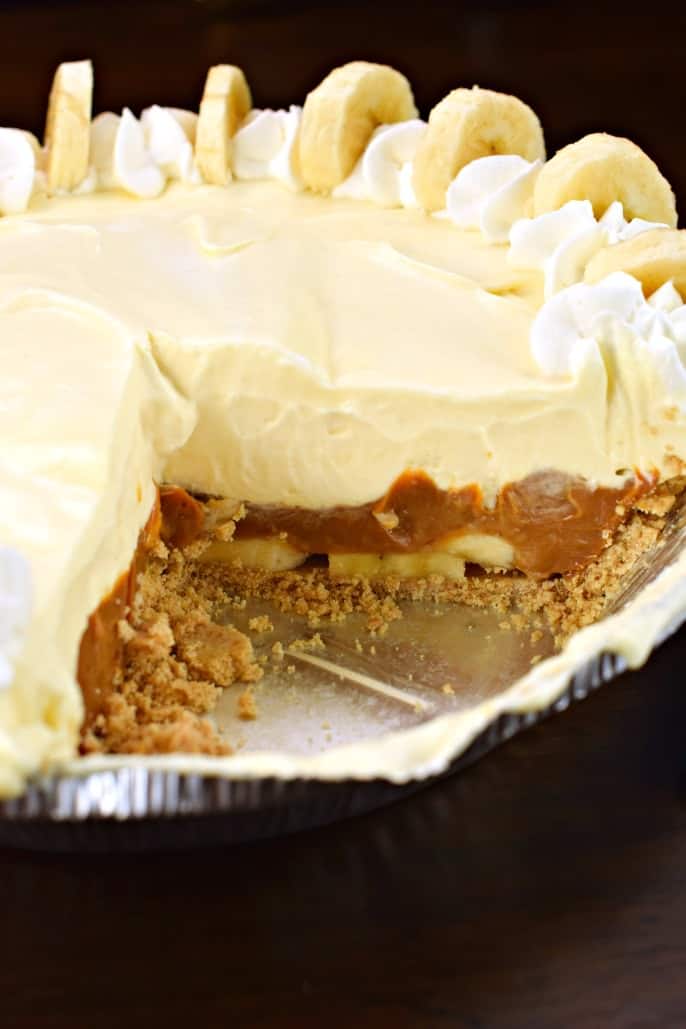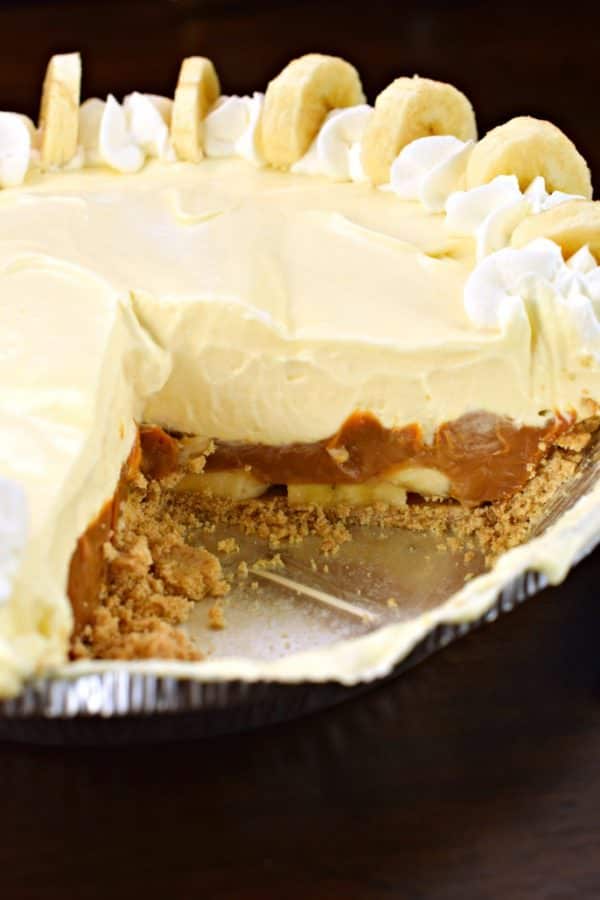 Not only is her recipe for Dulce de Leche Banana Cream Pie EASY to follow, but the result is amazing. My only wish is that I had not tried to save time by purchasing a ready made graham cracker pie crust. Not only do I not like the taste of them (well, at least not as much as I do homemade), but this pie is MILE HIGH. And that wimpy little store bought pie crust couldn't handle all the filling. So I am writing the recipe below using a homemade pie crust (like I use in my no bake cheesecake recipe).
Thank you Carrian for a delicious pie recipe that will be making appearances regularly on our dessert table!