Tropical Pineapple Salsa is a spicy, sweet, colorful snack idea! So versatile, you can enjoy with tortilla chips or spoon it over your favorite grilled chicken or fish!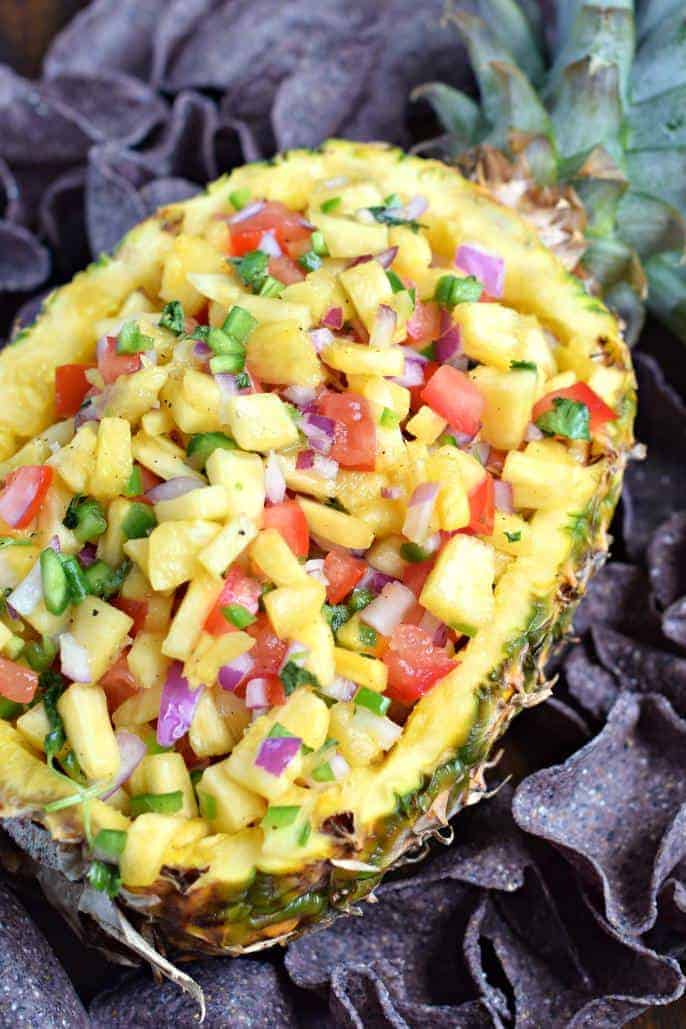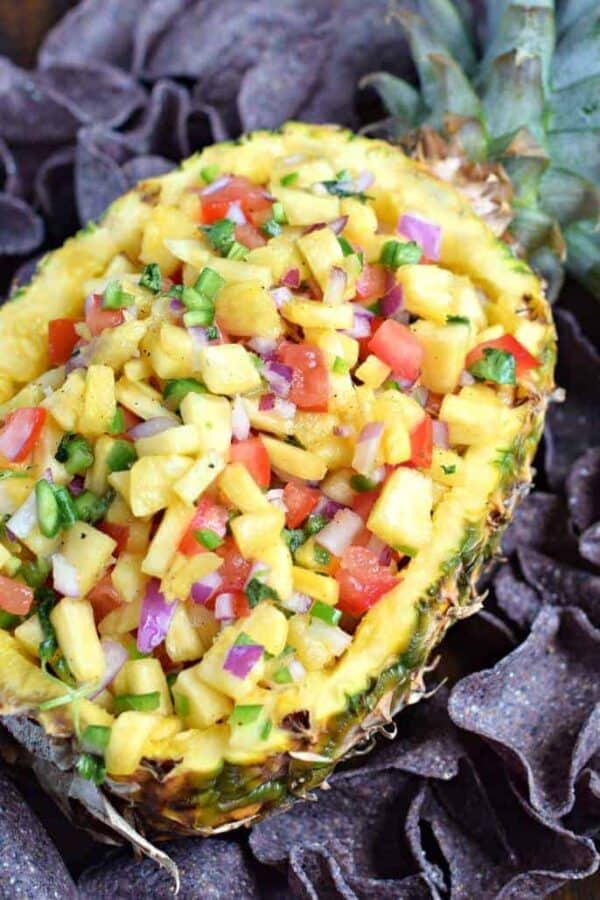 Click HERE to save recipe to Pinterest!
I'm not a stranger to homemade salsa recipes. While most of you come here for the sweets, if you poke around you'll see I have plenty of savory foods too. And that includes a variety of salsa recipes, frommango salsa to salsa verde!
Normally, people imagine salsa to be a tomato based dip for your tortilla chips. And while that's awesome and wonderful, if you've never explored FRUIT in your salsa, please give it a try.
You can still get the heat by adding in jalapenos, but the addition of pineapple in the salsa gives it a sweet flavor.
It's perfect on a chip or to add to your favorite fish or chicken recipe (like I did with this strawberry salsa).
How to Make Pineapple Salsa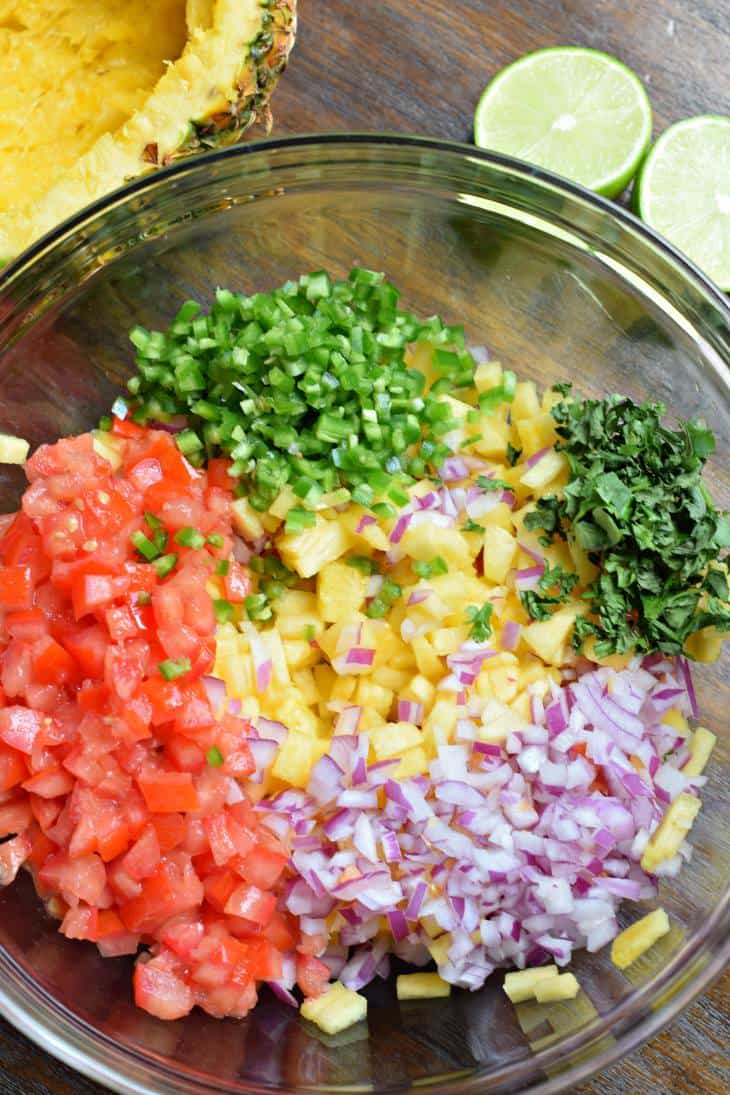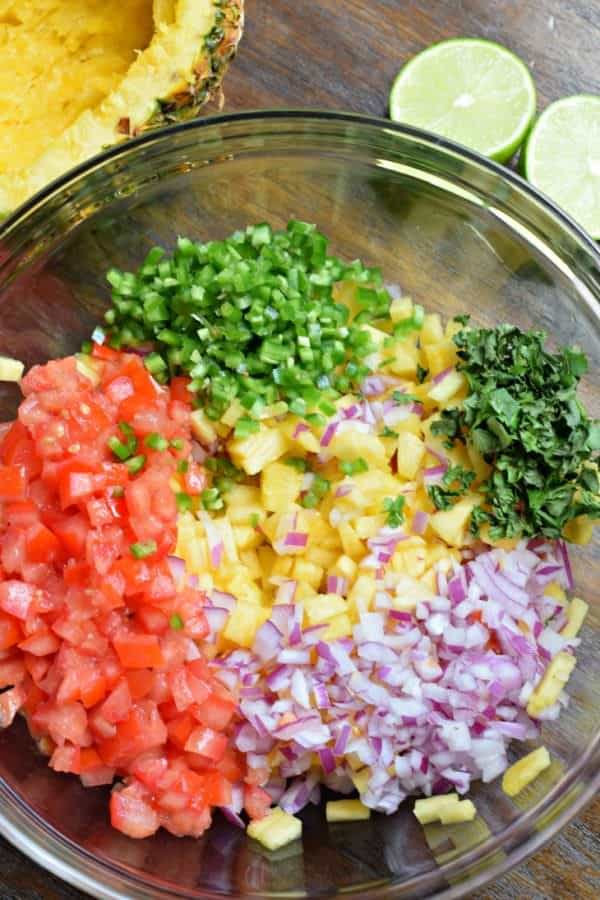 PINEAPPLE.
Cut a fresh pineapple in half lengthwise. Scoop out the pineapple filling, discarding the hard and bitter center portion. Save the hollowed out pineapple to use as a serving bowl for your fresh pineapple salsa.
SALSA.
To the fresh diced pineapple, add finely diced red onion, green pepper, jalapenos, and roma tomatoes. Be sure to chop everything small so you can scoop this salsa on a chip.
Add salt, pepper, lime juice, and cilantro. Mix everything and refrigerate in a covered bowl until ready to serve.
SERVE.
To serve, spoon fresh salsa into the saved pineapple "bowl." Refill as needed and enjoy with tortilla chips!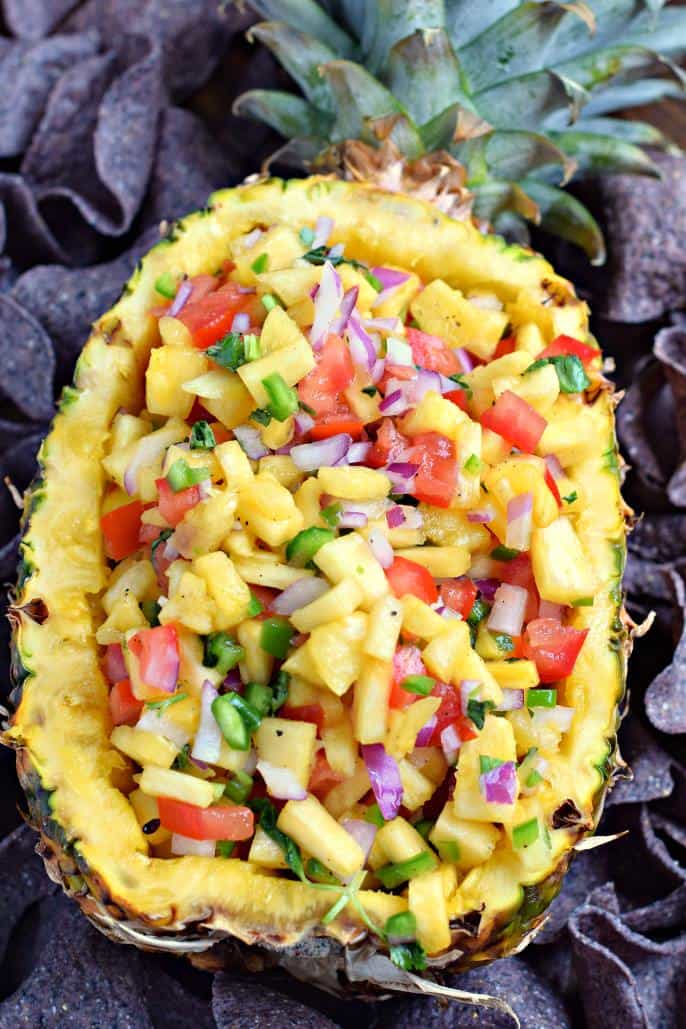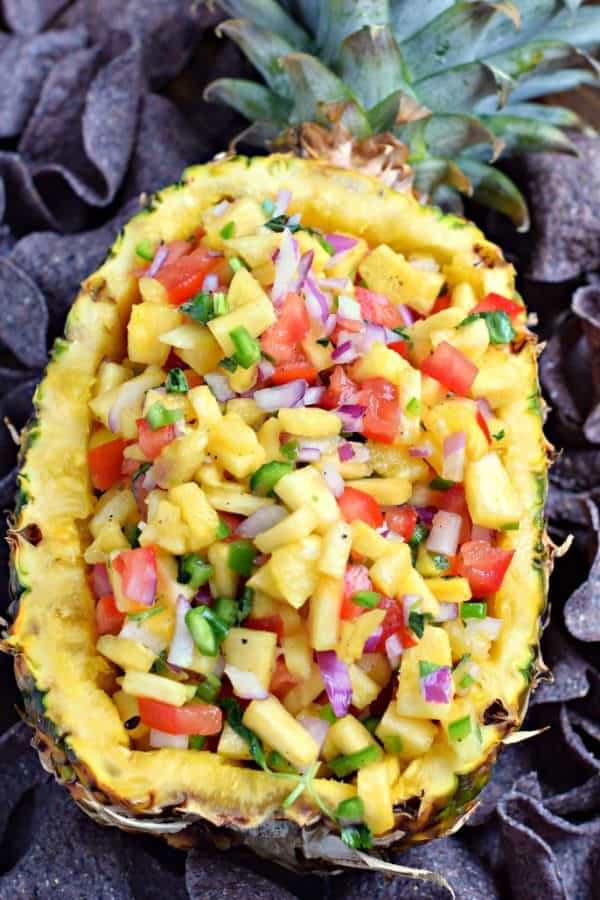 What to serve with Pineapple Salsa
While tortilla chips are always a hit, and spooning salsa over chicken is an option as well, we like to create a fiesta party with these tex mex dishes: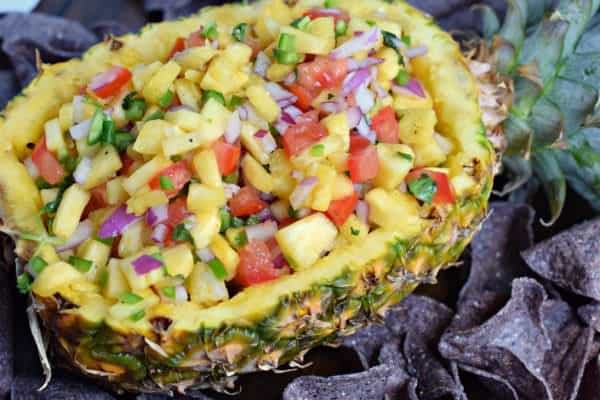 If you love today's salsa…here are a few of my favorite snacks:


Today's recipe for Pineapple Salsa was originally posted on Shugary Sweets on July 5, 2016.