Are you looking for a one pot dinner that's quick and nourishing? This One Pot Chili Mac is the answer! Made with ingredients you likely already have in your pantry, this chili dinner makes everyone in the family happy.
Easy dinners are one of my favorite specialties. Including this one pan Spinach Alfredo Pasta! Literally dump all the ingredients in a dish, bake, and serve!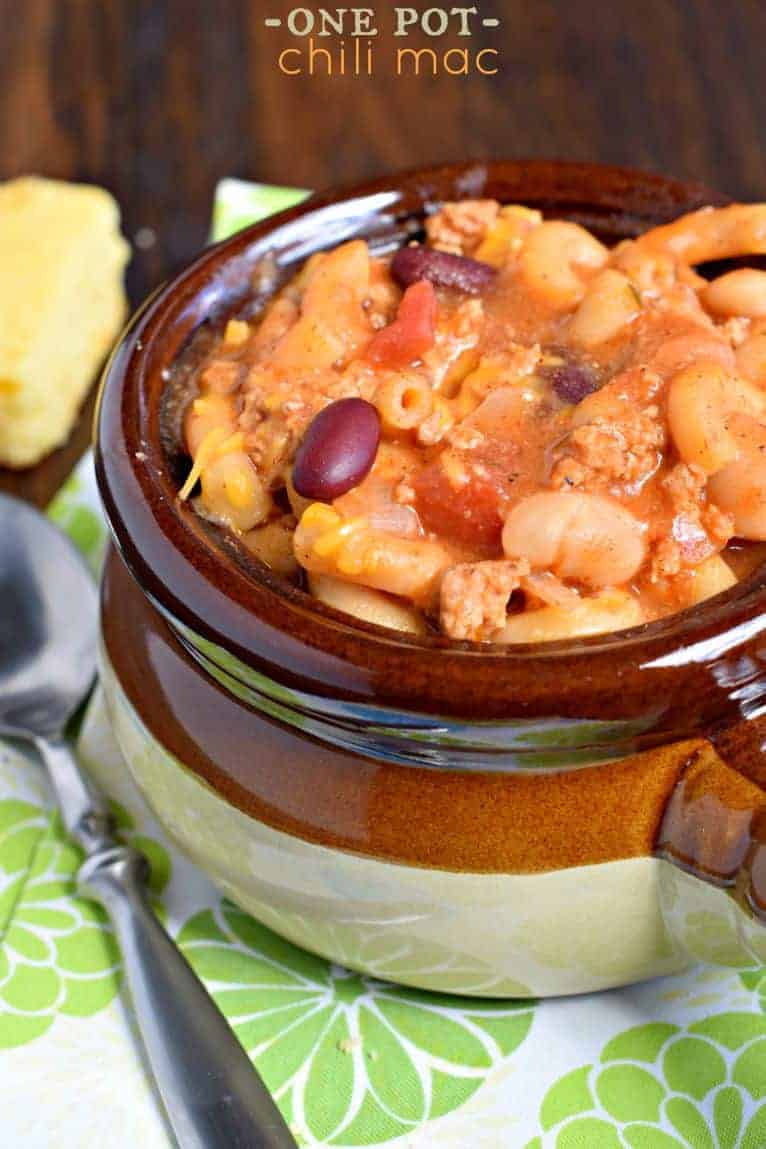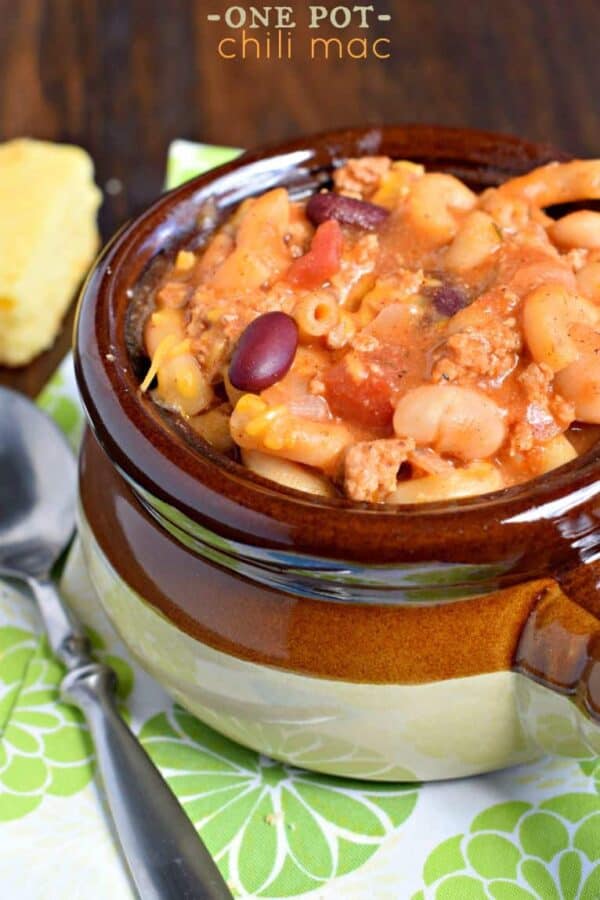 Why this Recipe Works
Last week I was planning on taking dinner to a family member, when I ran into a problem: I didn't have all the ingredients for the recipe I'd intended to make.
Call it a grocery shopping oversight or lack of planning, but I was in a pinch. I'd promised to deliver dinner and deliver I would!
So, I rummaged through my pantry and fridge to see what I could whip up. I knew I wanted to make something at healthy so I settled on making something with the package of ground turkey I had in the fridge.
A box of elbow noodles and a couple of cans of tomatoes and beans later, I was in business!
In less than 30 minutes, I had a big bowl of comfort food and a fork in front of me! This Chili Mac reminded me quite a bit of a copycat Hamburger Helper only with a healthier twist.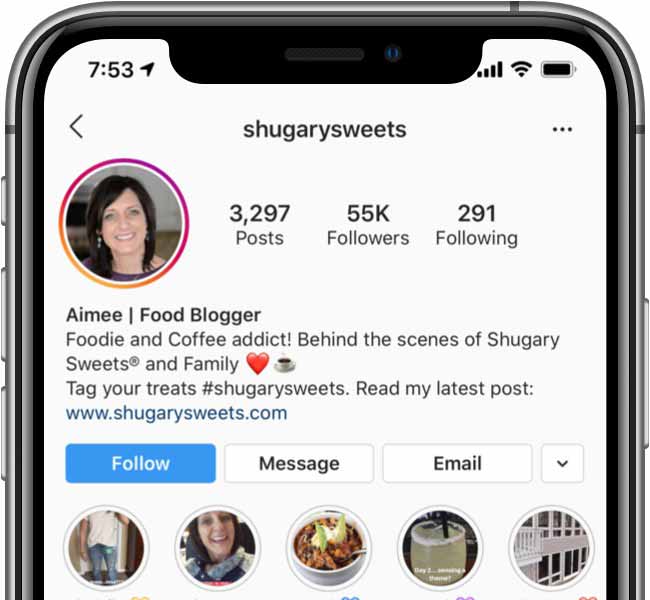 One Pot Dinner
My requirements for this quick and easy dinner recipe were:
It had to be quick enough to be ready and delivered to my family member within the hour.
It had to use ingredients I already had on hand. No last minute shopping runs!
The meal needed to be somewhat balanced with protein, fiber and some vegetables.
Most importantly. . . it had to taste great.
It was a happy accident that this Chili Mac recipe ended up coming together with just one bowl. When I'm in a rush, the last thing I want to do is have to wash a ton of pots and pans after dinner time.
With this recipe, you can make a healthy and kid-approved dinner all in one pot. No side dishes needed either to make this a complete meal!
Best of all this one pot dinner turned out 100% delicious! My whole family was impressed and I know we'll be making it again soon.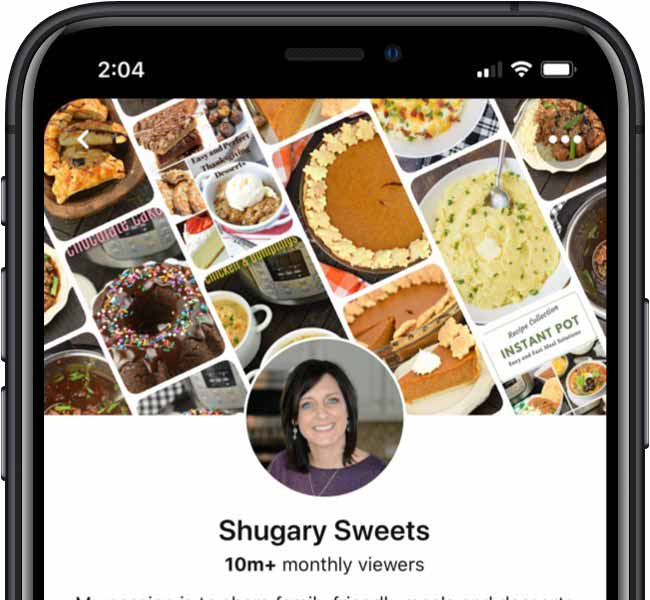 Ingredient Notes
I can't pretend to have invented the concept of adding macaroni noodles and beans to ground meat. If you grew up eating Hamburger Helper, this chili mac might seem familiar.
Fun fact: Hamburger Helper is sometimes called "American Chop Suey" because it's an assortment of foods (often leftovers) cooked together in one pot!
To make this Chili Mac Copycat Hamburger Helper I used:
Ground turkey
Yellow onion
Chicken broth
Diced tomatoes and tomato sauce
Beans
Garlic salt and chili powder
Shredded cheddar cheese
Sound simple? It is! You don't even need to drain the beans! I'm all about being able to open a can and toss it right into a pot when I'm in a hurry.
While this recipe is ridiculously easy and the ingredients are nothing fancy, the finished meal is amazingly tasty!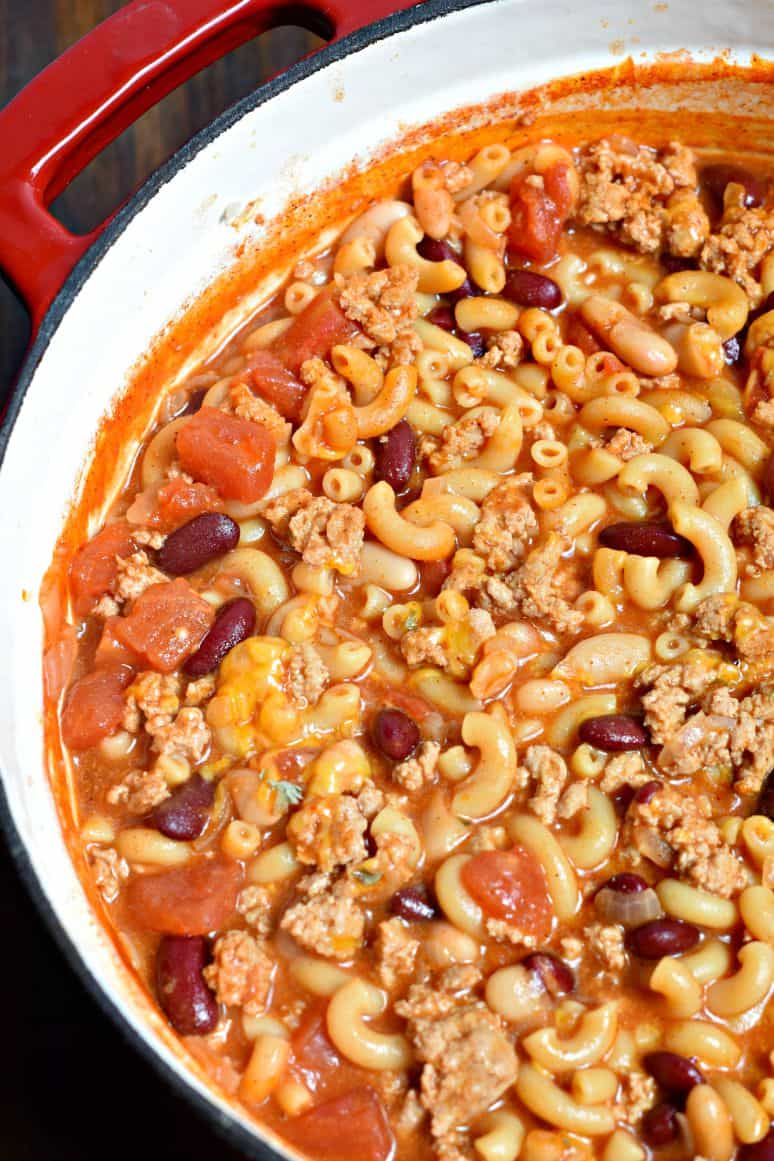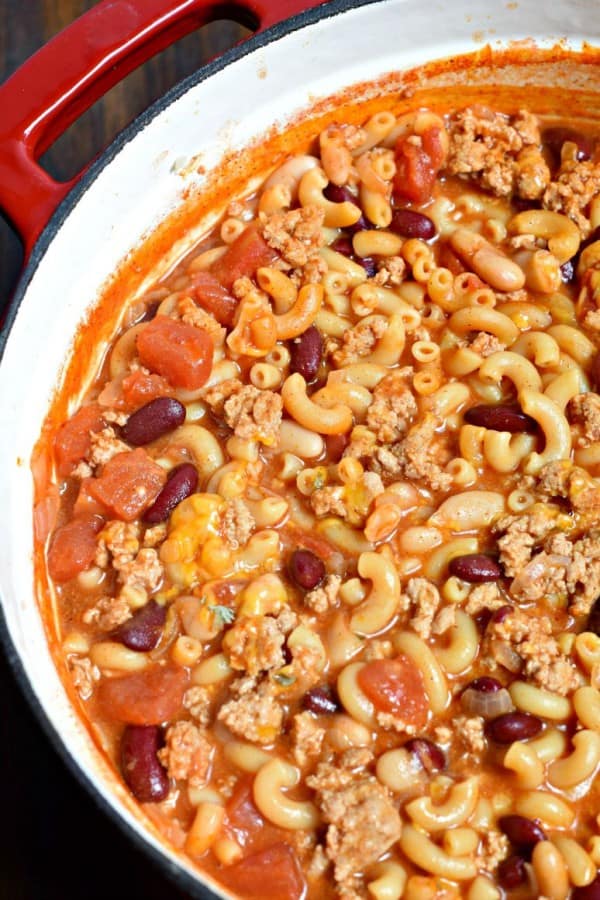 How to make Chili Mac
STEP 1. In a large dutch oven (or soup pot), combine onion and ground turkey over medium high heat. Cook until browned, about 5-8 minutes, making sure to crumble as it cooks.
STEP 2. Add the remaining ingredients other than the cheese, along with 1 cup of water. Bring to a boil over medium high heat, stirring occasionally.
Once boiling, reduce heat and simmer for an additional 15 minutes, until noodles are soft and tender. Stir occasionally so the noodles don't stick to the bottom of the pan.
STEP 3. Add in the shredded cheddar cheese and stir.
To serve, ladle the chili mac into a bowl and sprinkle with additional shredded cheese, if desired.
Substitutions
This recipe is a blueprint that's easy to adapt based on your needs and what you have on hand.
A few substitution ideas. . .
For the beans: I used the beans I had in my pantry this time, which were cannelini beans and red kidney beans. Black beans, navy beans and pinto beans would all work just as well!
For the meat: ground beef and chicken are delicious in chili mac as well! You could even try a vegetarian version with crumbled beef substitute, although I haven't given this a shot and can't vouch for it. If you try it, let me know how it works!
For the noodles: Other small noodles taste great here for a fun change. Shells, ziti, penne and rotini would all be perfect!
However you make this easy one pot dinner, just do it soon!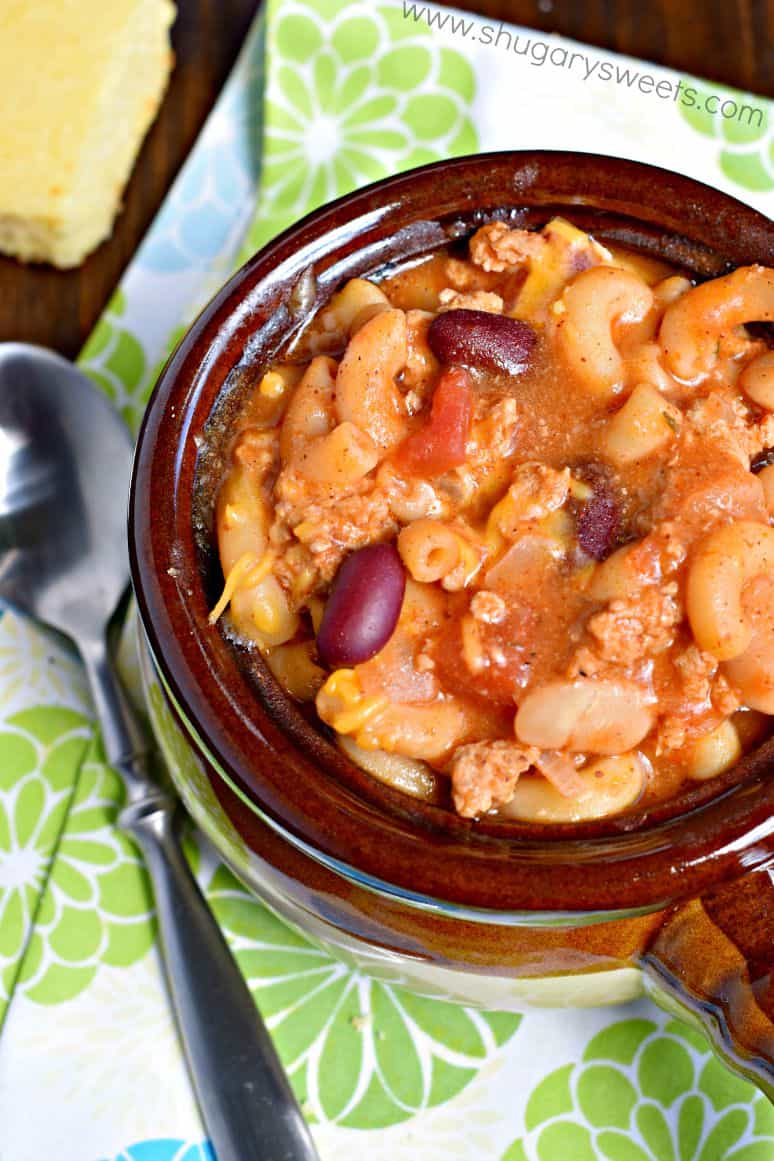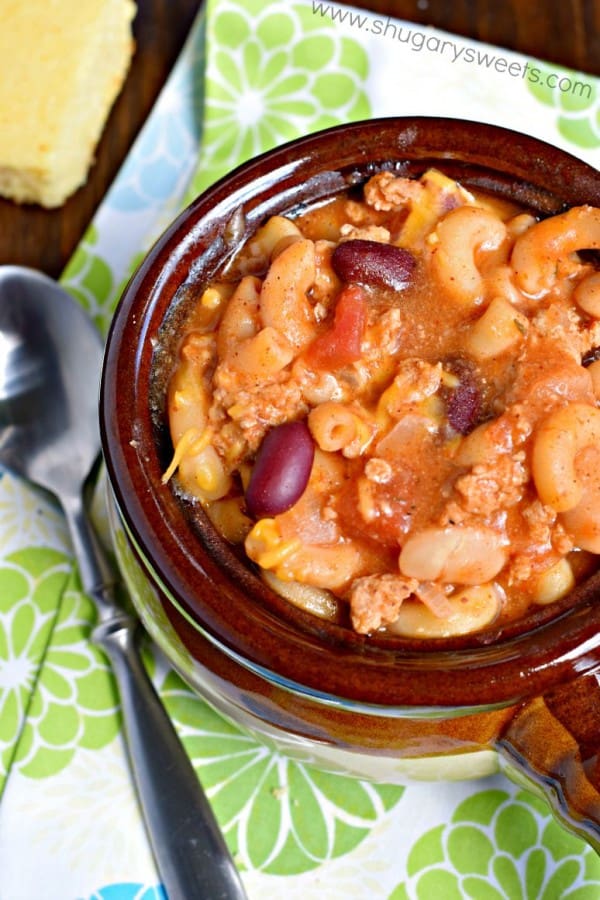 I'm always on the hunt for an easy dinner.
This One Pot Chili Mac is not only easy, but just like the name, it's literally one pot.
Whether you refer to this dish as American Chop Suey, Chili Mac, Hamburger Helper or American Goulash, you've got to try it!
What are you favorite busy night meals?