Looking for the perfect Valentine's Day dessert idea? You're sure to find something delicious here with over 25 treat ideas!
Whether you're craving a batch of strawberry hand pies, or rich, fudgy brownies, there's something for everyone to love.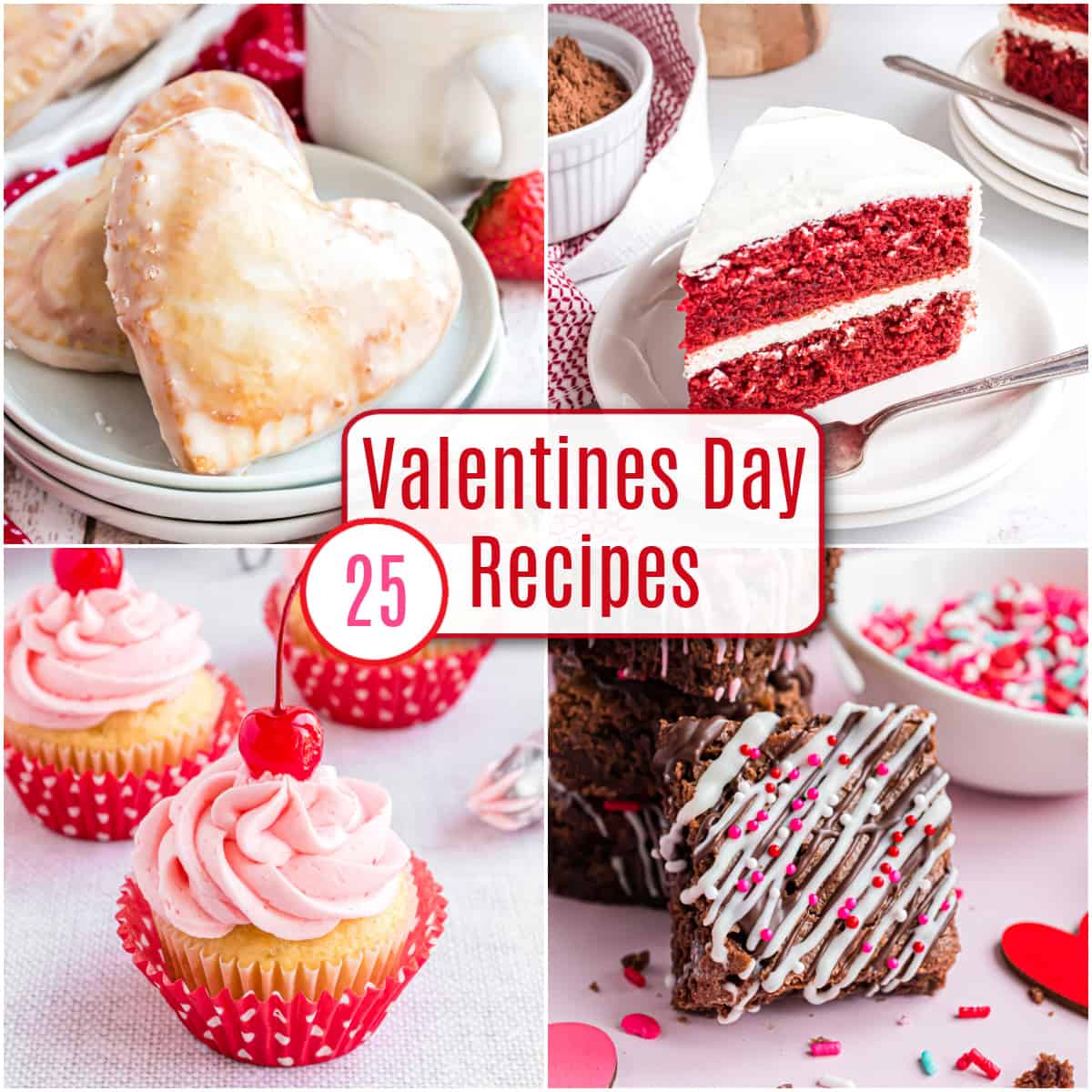 Table of Contents
More Holiday Cake Recipes
Quick, easy, and deliciously festive cake recipes that will be a favorite at your Valentines Day party!
More Festive Cherry Recipes
Only the best flavored treats for your special love day! Easy to make and pairs perfect with your favorite chocolate!
More Easy Valentines Day Recipes
Perfect recipes for your perfect Valentines Day! Easy to make, and easier to love!