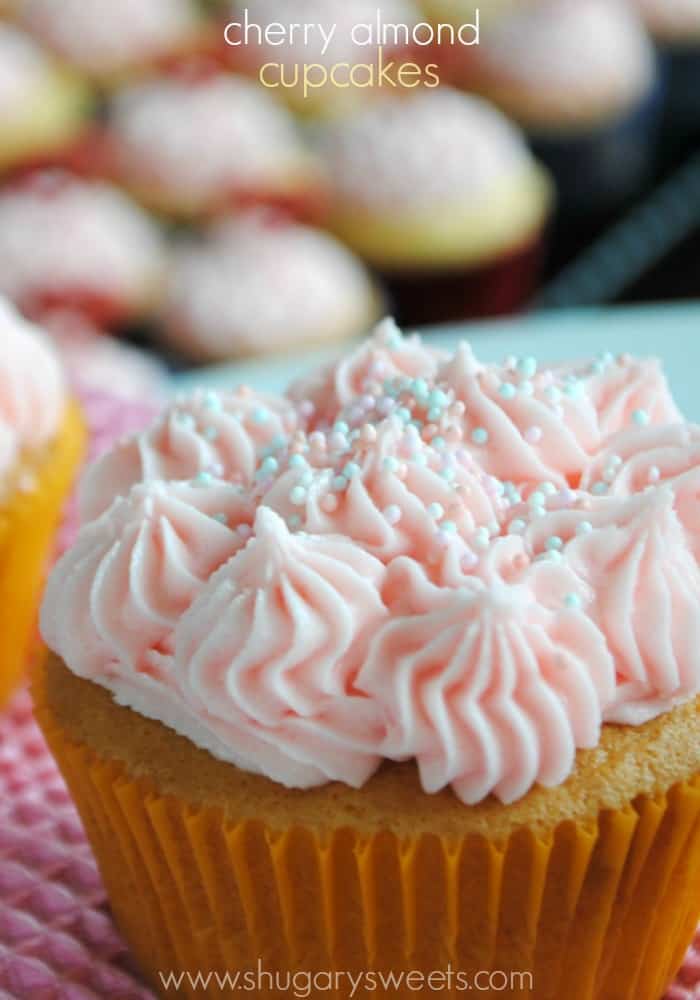 Happy Birthday to my baby girl. My baby turns 8 today. EIGHT. As in, she has been in my life for 8 years.
This is so hard to believe! Can you tell I'm having trouble adjusting to this? She is a wonderful little girl, full of spunk and spitfire! As the youngest of 4 kids she works hard to find her little place in this world, making sure we don't forget about her! Which, if you've ever met her, she is adorable and has a cute little personality (have I mentioned "spunk" yet?) and completely UNforgettable.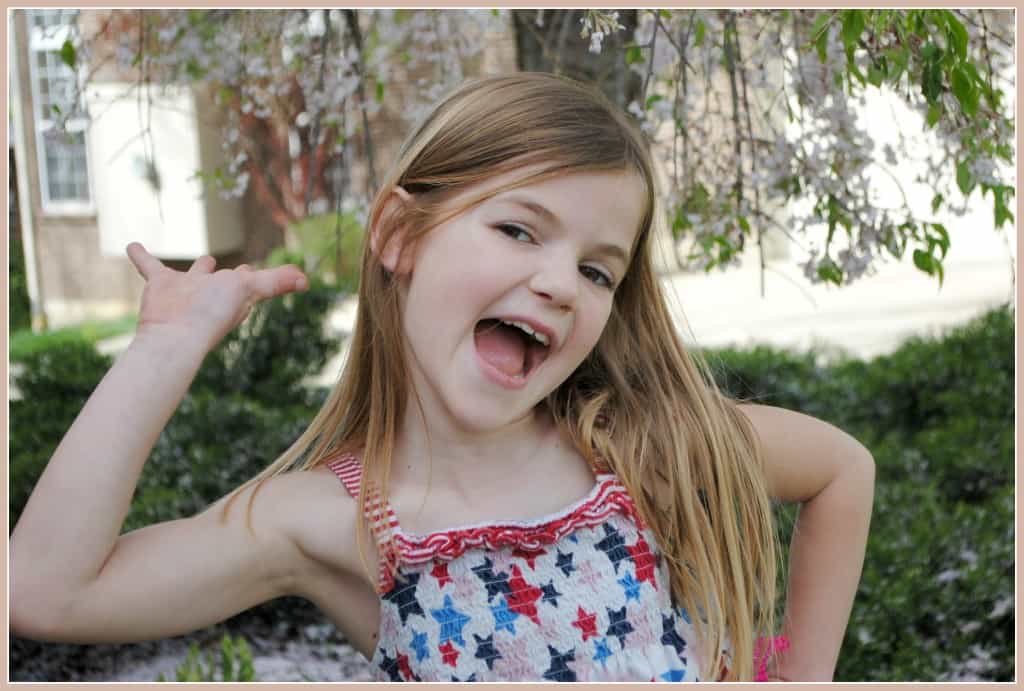 Anyways, her birthday is getting lost in the shuffle as we are getting ready to go on Spring Break. But if she ever looks at my blog one day and happens across this post…BABY GIRL…I LOVE YOU!!
Now I need to figure out what I can call this post-baby fat I've been carrying around…for 8 years. Time to do something about it, can't keep blaming it on "just had a baby" anymore!
Cherry Almond Cupcakes
Ingredients
For the Cake:
1 box (18.5oz) butter cake mix
3 eggs
1/2 cup butter, softened
2/3 cup water
1 Tbsp almond extract
For the Frosting:
1 cup butter, softened
1/2 cup maraschino cherry juice
6 cup powdered sugar
2 tsp almond extract
Instructions
In large mixing bowl, mix all the cake ingredients together. Line cupcake pan with paper wrappers. Fill cupcakes 1/2 full. Bake in a 350 degree oven for 15-17 minutes. Remove and cool completely. You can also make mini cupcakes if you prefer, baking for about 10 minutes.
For the frosting, combine butter with powdered sugar, cherry juice and almond extract. When combined beat on high for 2-3 minutes until fluffy. Fill decorating bag and using tip of your choice, frost each cupcake. Enjoy!