Looking for the perfect dinner? We've got over 75 chicken dinner recipes to keep your family happy and satisfied. From easy slow cooker meals, to recipes made in 15 minutes.
Whether you want to make our favorite chicken tetrazzini, or you're looking for a simple caprese chicken skillet recipe, we've got you covered.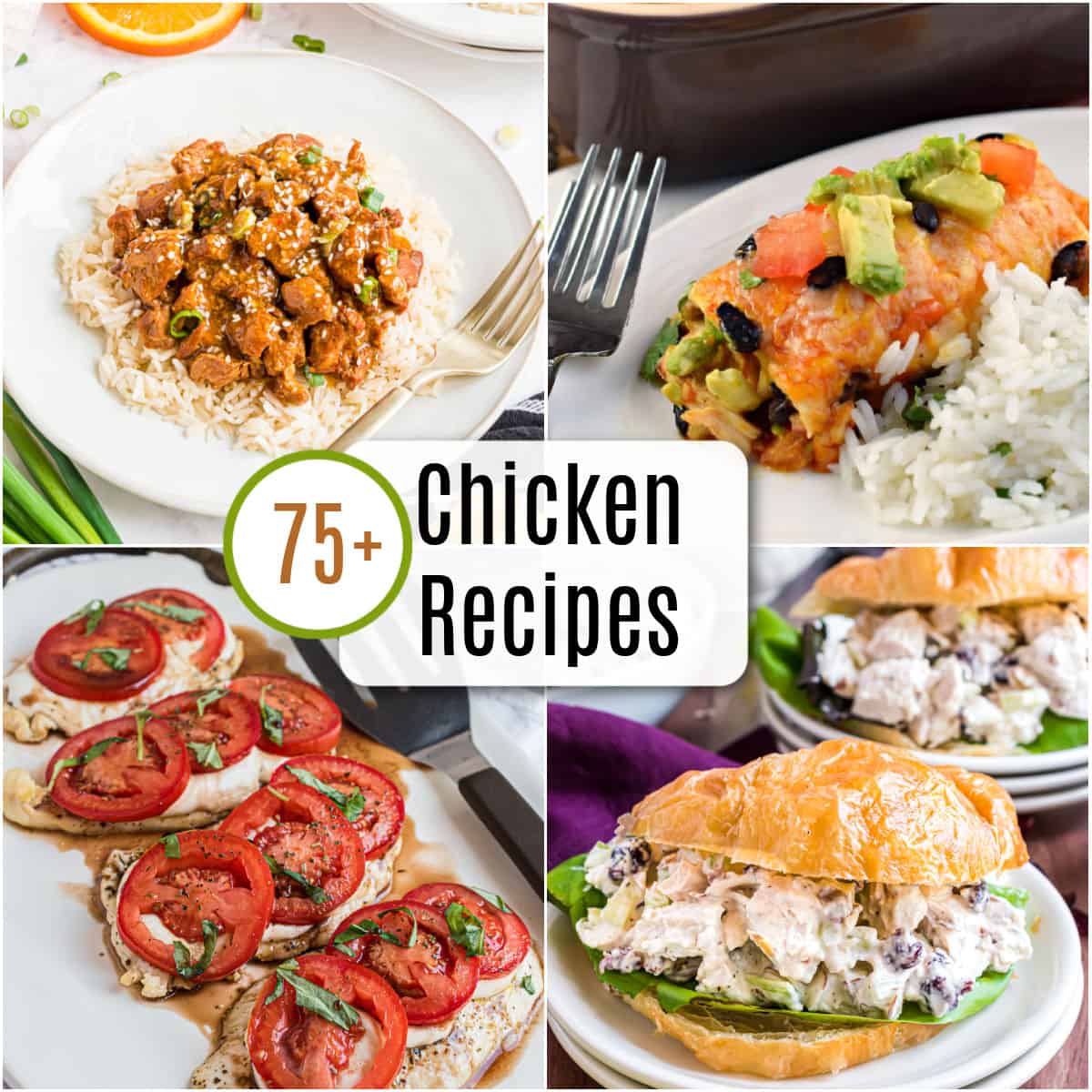 Why Make Chicken for Dinner
Chicken is so easy to find, and quite versatile too. There are a few things we recommend when it comes to cooking with chicken.
Instant Pot Chicken Recipes
When time is a concern, especially on those busy weeknights, your Instant Pot is your new best friend! Hearty meals made in a fraction of the time.
Slow Cooker Chicken Recipes
Fix it and forget it. WIth little prep work, these slow cooker chicken recipes are just the answer you're looking for after a long day. Slow cooker recipes are easy to make, and delicious too.
Pot Luck Chicken Recipes
Not sure what to bring your next potluck? These chicken dishes are perfect crowd pleasers.
Chicken Pasta and Salad Recipes
Lighten up with these chicken salad recipes. Or serve that chicken with some flavorful pasta to make a hearty casserole.
More Easy Chicken Recipes
From appetizers to tacos, chicken makes everything better.