Baked Margherita Chicken
A delicious dinner recipe, that can be prepped ahead of time! Fresh and zesty, this Baked Margherita Chicken is a crowd pleaser!
Be sure to sign up for my FREE email subscription…new recipes in your inbox!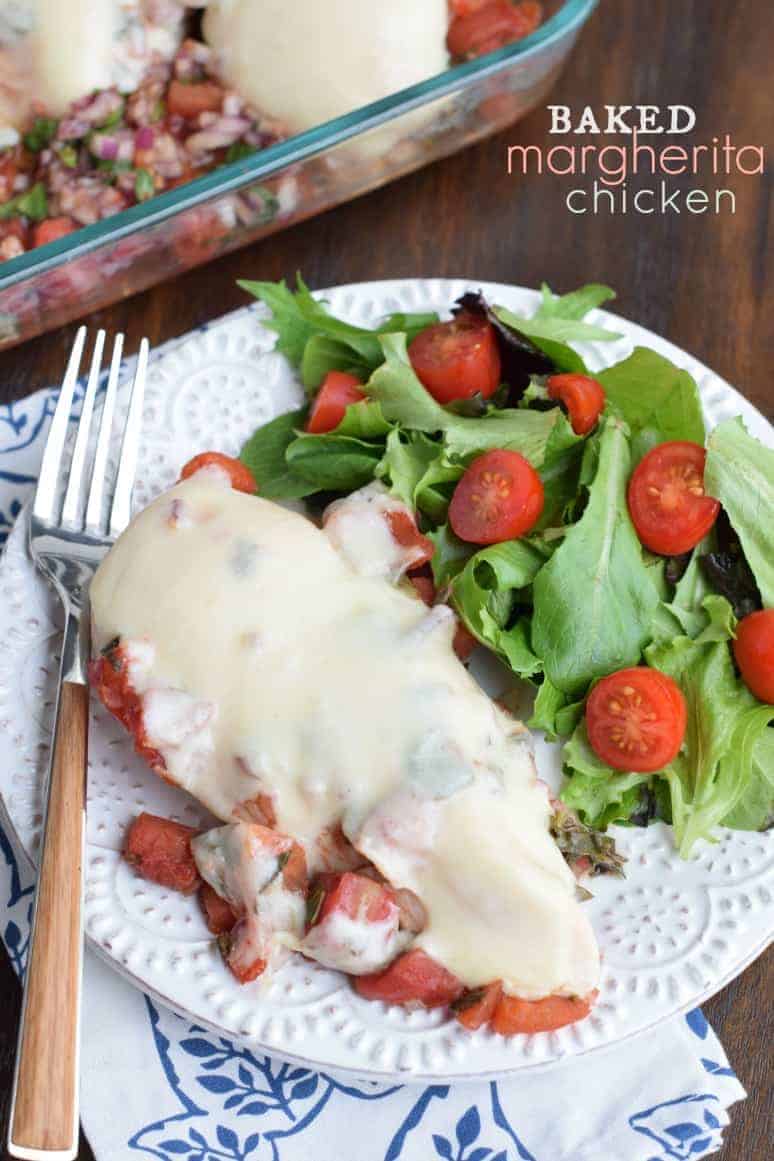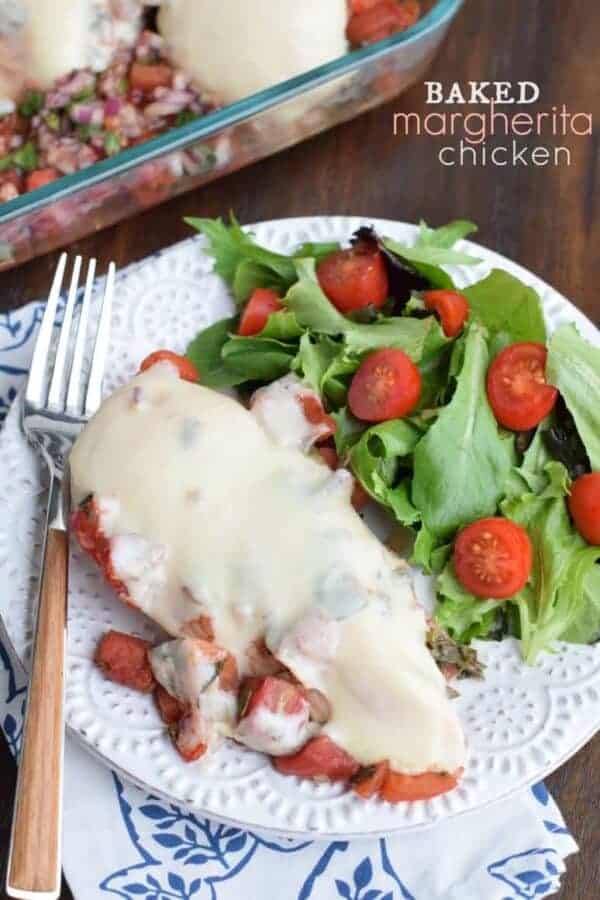 It's the weekly installment of "Confessions with Shugary Sweets" today!
Seriously guys, I'm not sure why I feel compelled to share some of these things with you, but here goes.
Hi, my name is Aimee, and I'm obsessed with frozen margherita pizzas. Like, the cheaper the better, frozen pizzas.
Often, if I'm not eating rice krispie treats or snickerdoodle cheesecake bars for lunch, I will stick one of these frozen pizzas in the oven for myself.
In my healthier eating 2015 plan, it occurred to me that pizza for lunch probably isn't the best option (I'm not going to comment though on the cheesecake bars, haha). So, why not make my favorite pizza for dinner? But with no crust, you know, to save some carbs!?!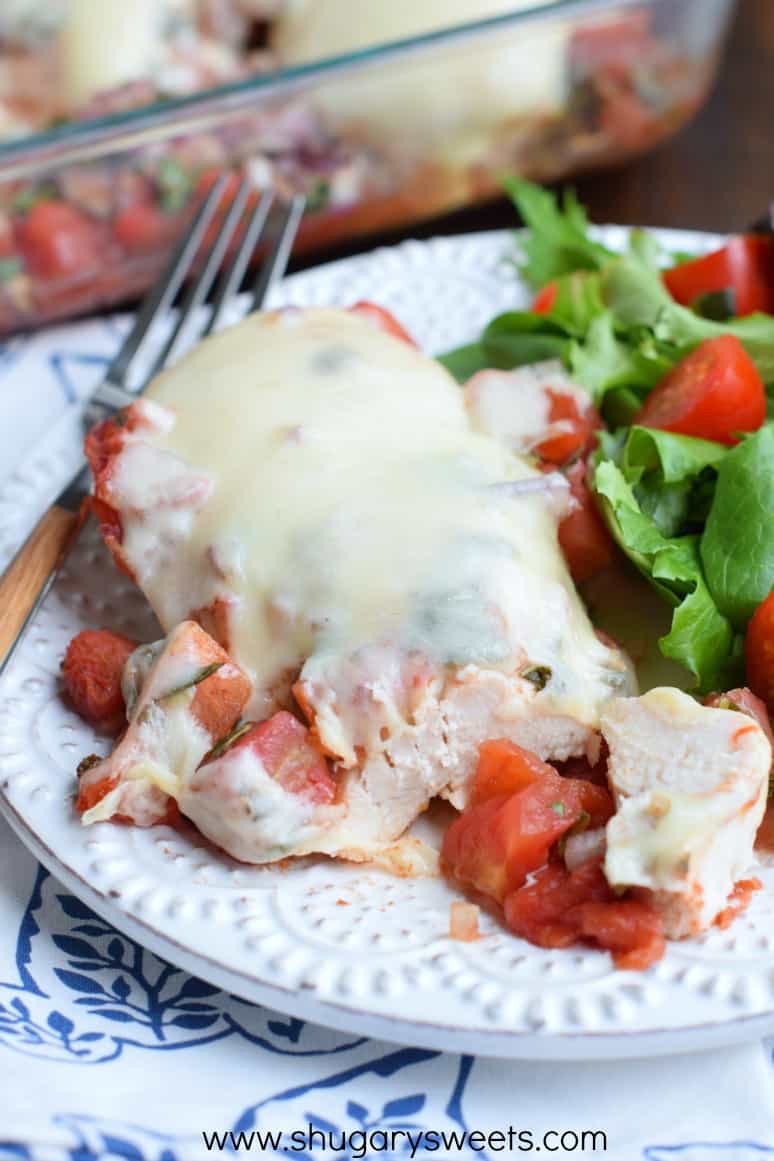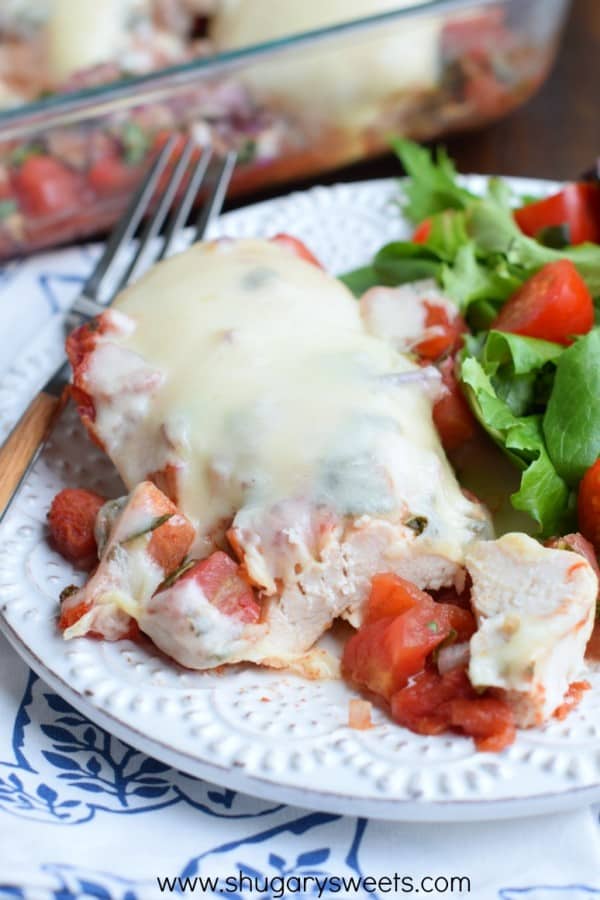 I did overcompensate the "no crust" by adding plenty of cheese. I used sliced mozzarella, but shredded would work fine too!
The best part of this dinner (well, besides the fact that it tastes AMAZING), is that you can prep it ahead of time!
I've mentioned (a million times probably) that I love getting my dinners prepped early in the day. If I'm not using a slow cooker, then I like meals that can be made in advance. Today's recipe is the perfect meal. I placed the large boneless, skinless chicken breasts into a 13×9 baking dish. I whipped up a quick tomato basil topping and dumped that over the chicken. Cover the dish with foil and stick it in the refrigerator until you are ready to cook. Bake covered. Then remove the foil, top with cheese and bake until melty! I served ours with a nice big salad, but if you feel you want the carbs, serve it on top of some angel hair pasta!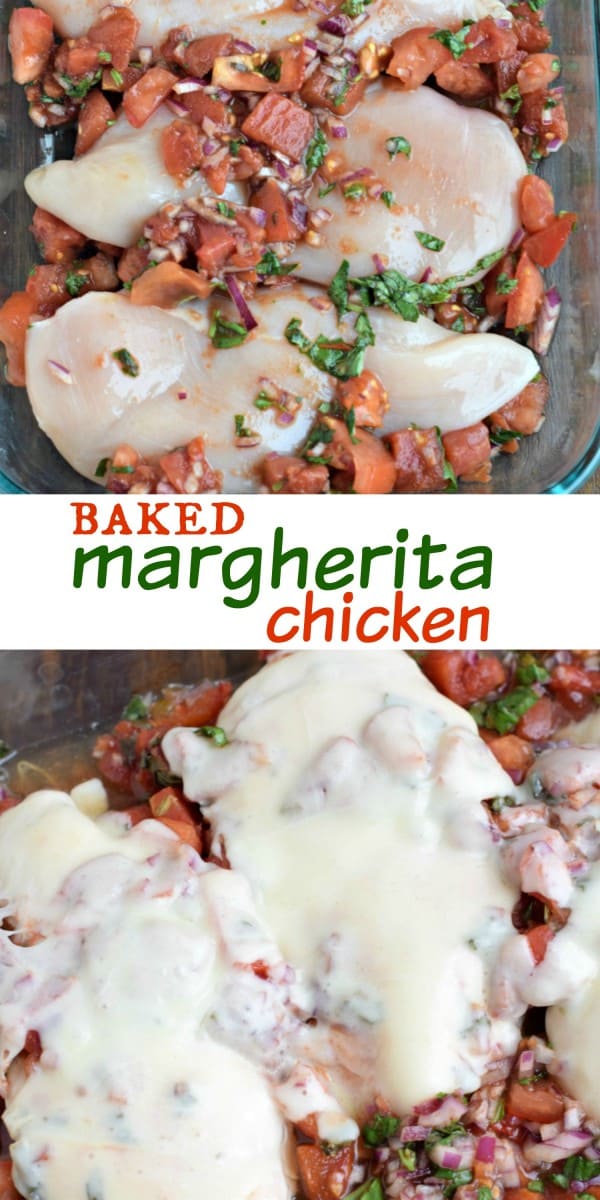 Yield: serves 4-6
Baked Margherita Chicken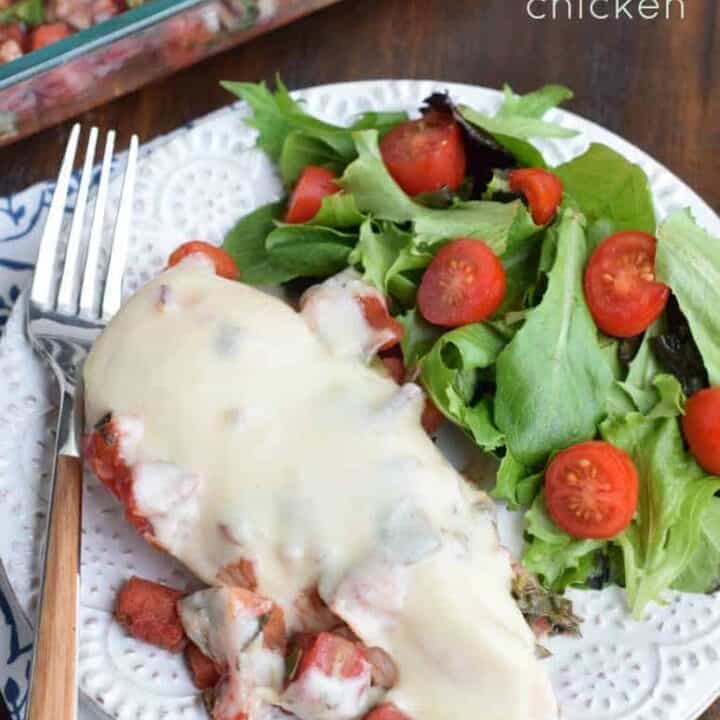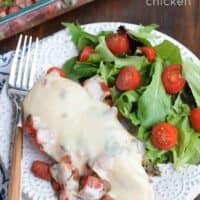 Delicious, easy baked chicken recipe! Prep ahead of time for busy weeknight meals.
Ingredients
2 cup diced tomatoes
1/2 red onion, diced
1/4 cup snipped, fresh basil
1 Tbsp balsamic vinegar
1 tsp kosher salt
2 lb boneless, skinless, chicken breasts
4 oz mozzarella cheese
Instructions
Combine diced tomatoes, diced red onion, basil, balsamic vinegar and salt in a bowl. Place chicken breasts in a 13x9 baking dish. Pour tomato mixture over top.
Cover dish with foil. You can either refrigerate and bake later (within 12 hours) or bake immediately. Bake in a 350 degree oven, covered, for about 40-45 minutes (until chicken is completely cooked, 165 degree with meat thermometer).
Remove foil and top with mozzeralla cheese. I used sliced cheese, but shredded would work well too. Place dish back in oven on top rack. Bake 5-10 minutes until cheese is melted.
Serve immediately with a fresh salad or angel hair pasta. ENJOY.
Love this chicken dinner recipe? Here are a few more of my favorite recipes….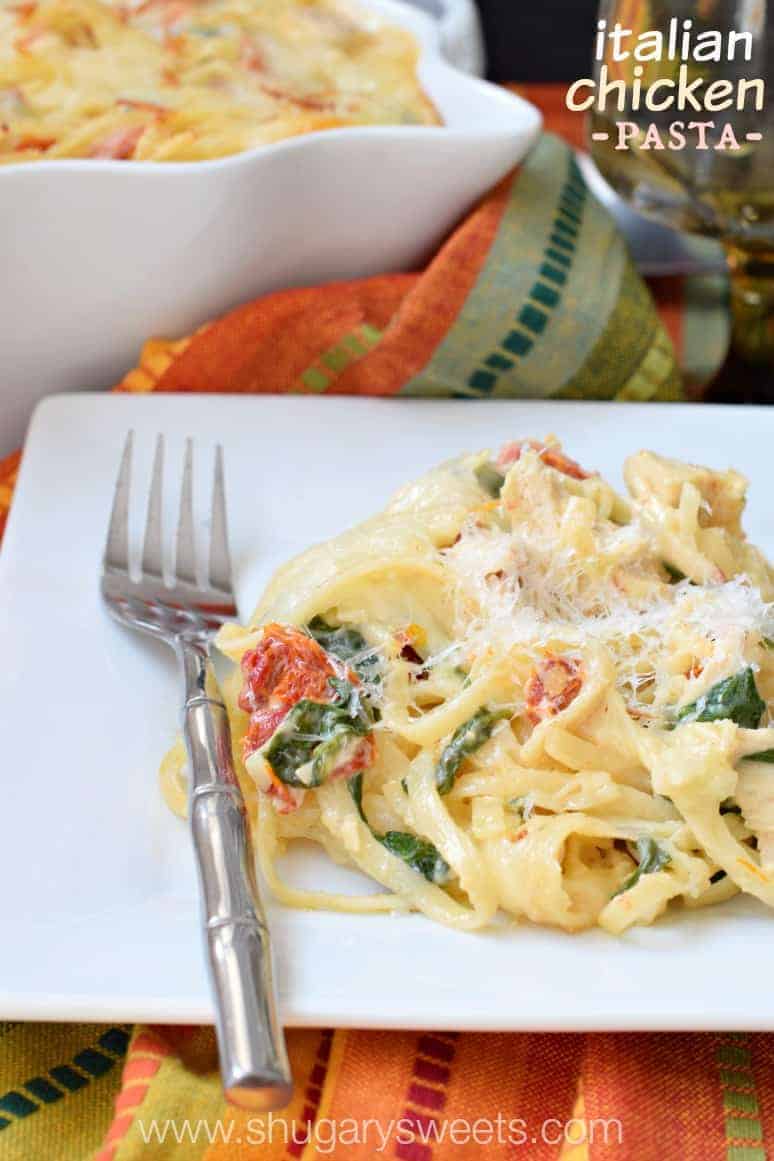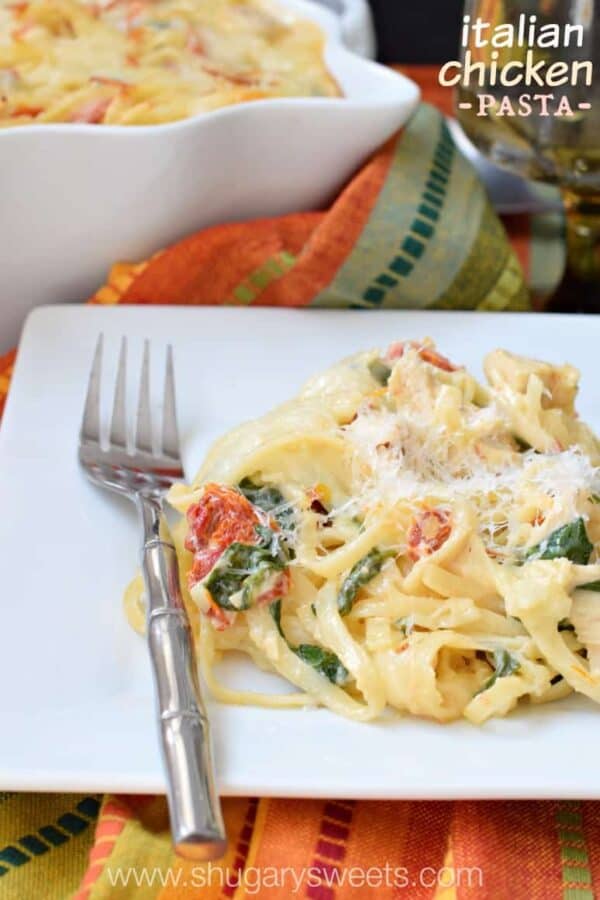 Italian Chicken Pasta: creamy, delicious one dish meal!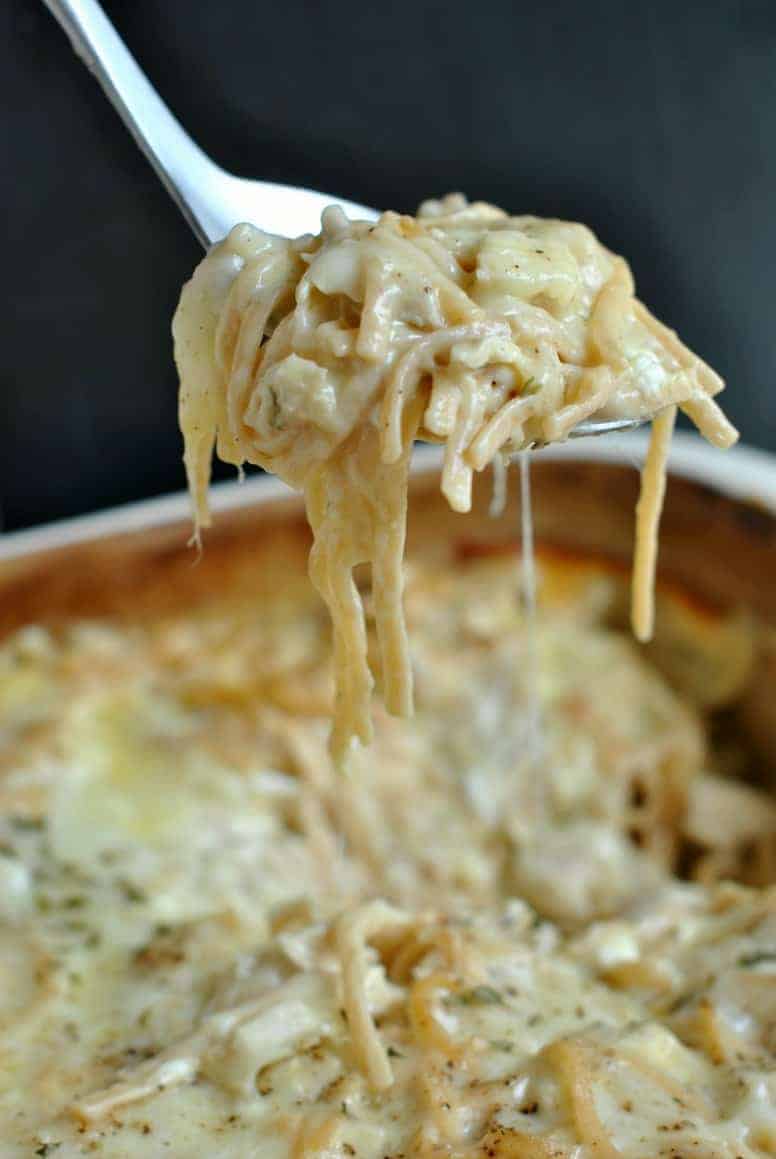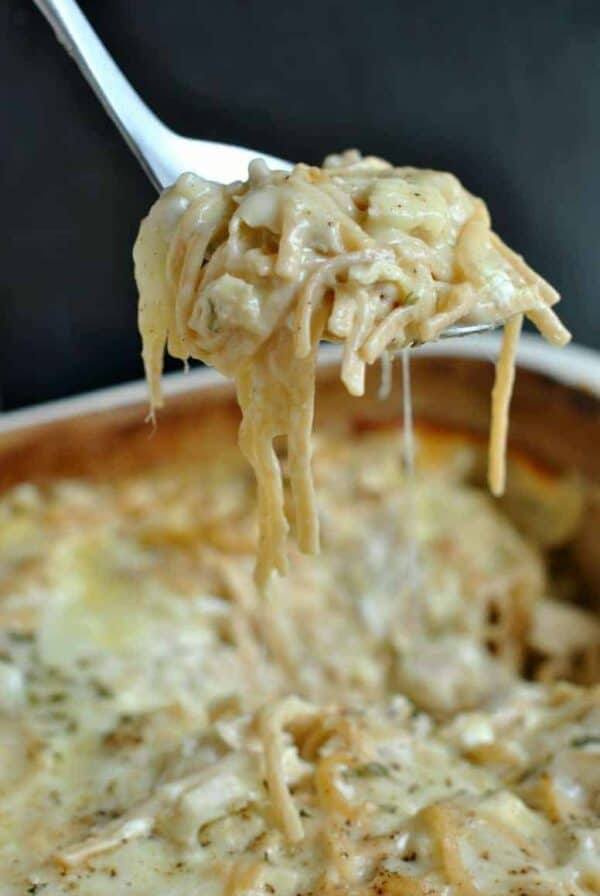 Chicken Tetrazzini: this meal is a family favorite and we make it quite often!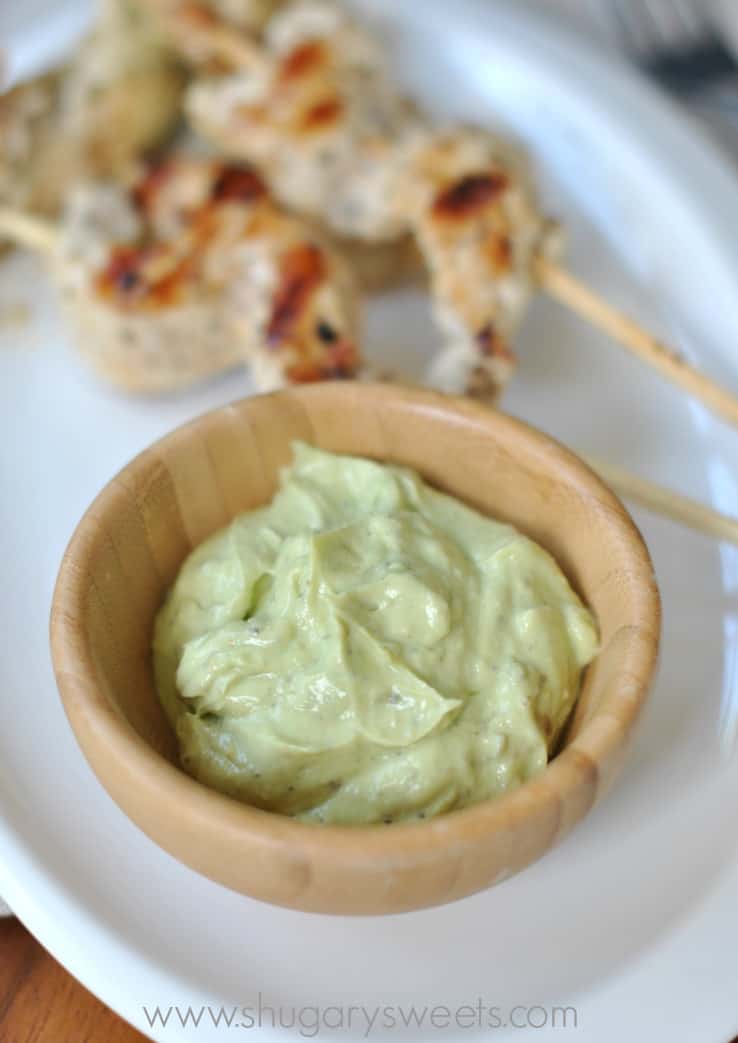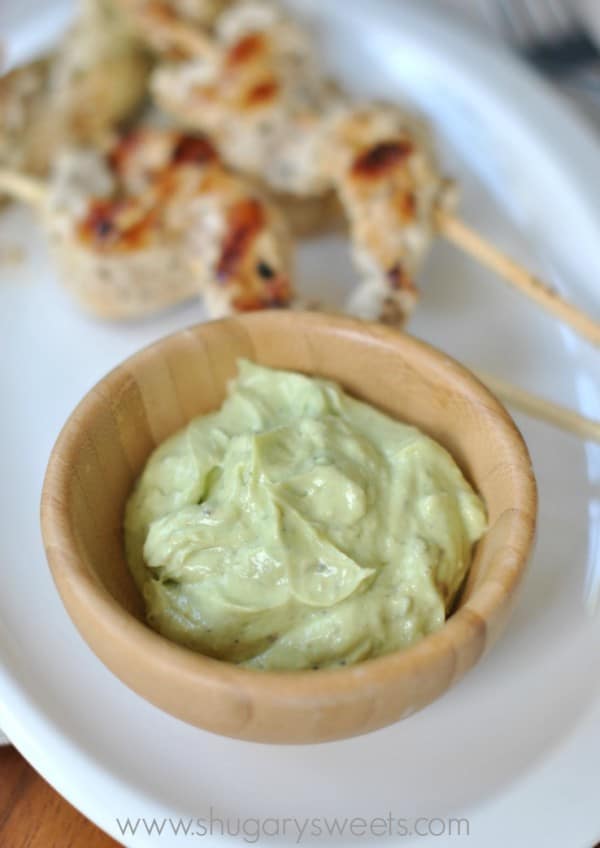 Greek Chicken Skewers with Avocado Tzatziki: keeping it healthy with this zesty, grilled dish!
Love this Chicken Margherita dish? Here are some great recipes from my friends: