Healthy and light, this fresh Cucumber Tomato Salad is a delicious summer side dish!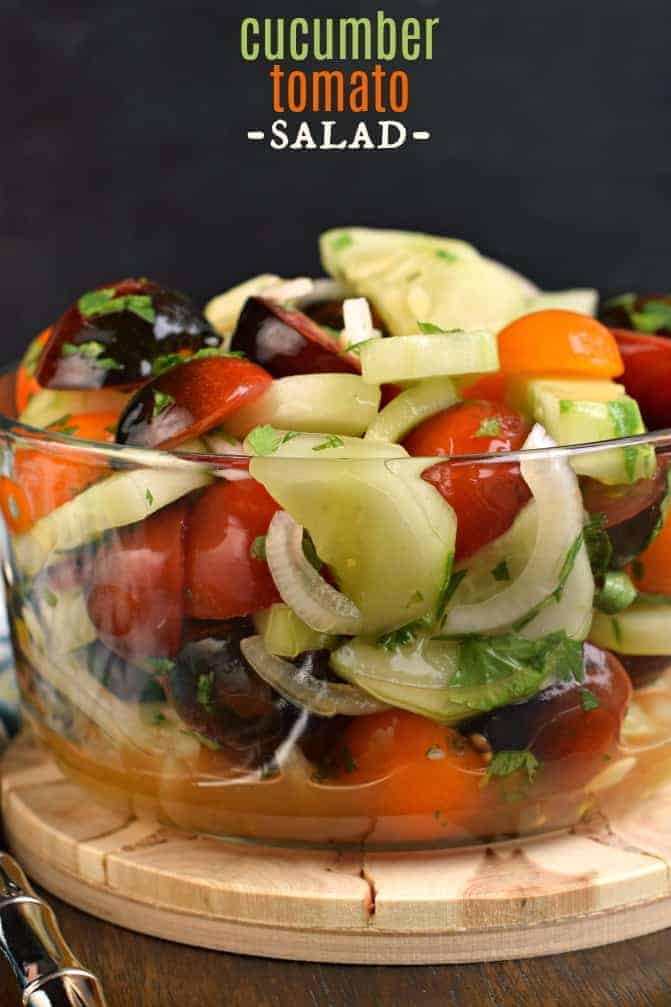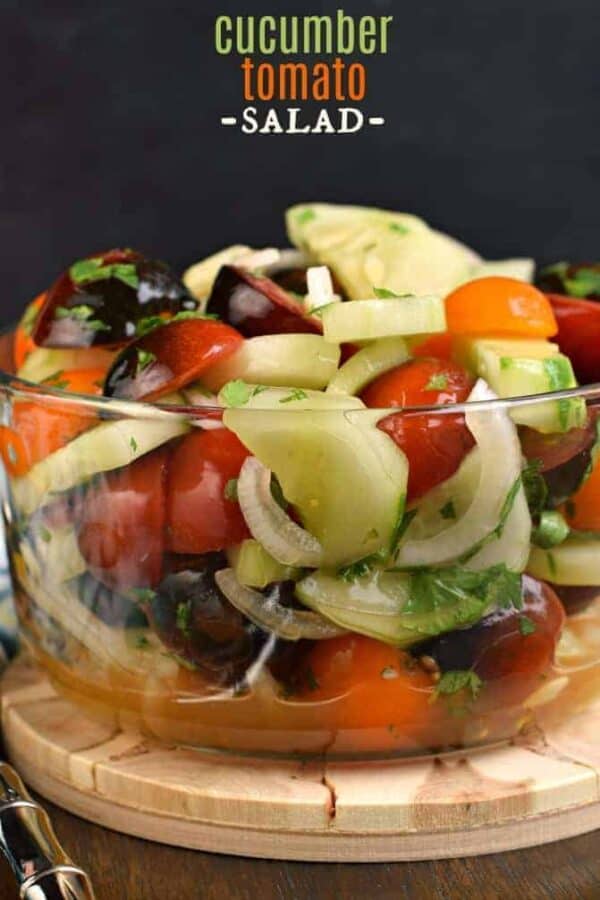 My garden is exploding this year! Given the combination of heat and rain, it's been the perfect year for a vegetable garden.
I'm not even exaggerating when I tell you I have 34 loaves of zucchini bread (all different varieties) in my freezer! Baked, wrapped, and ready to enjoy!
I've also made over 40 pints of pickles from all my cucumbers.
Today's Cucumber Tomato Salad can be made in minutes, and is the perfect summer side dish to all your grilling meals. Also makes for a perfect potluck recipe, so fresh and tasty!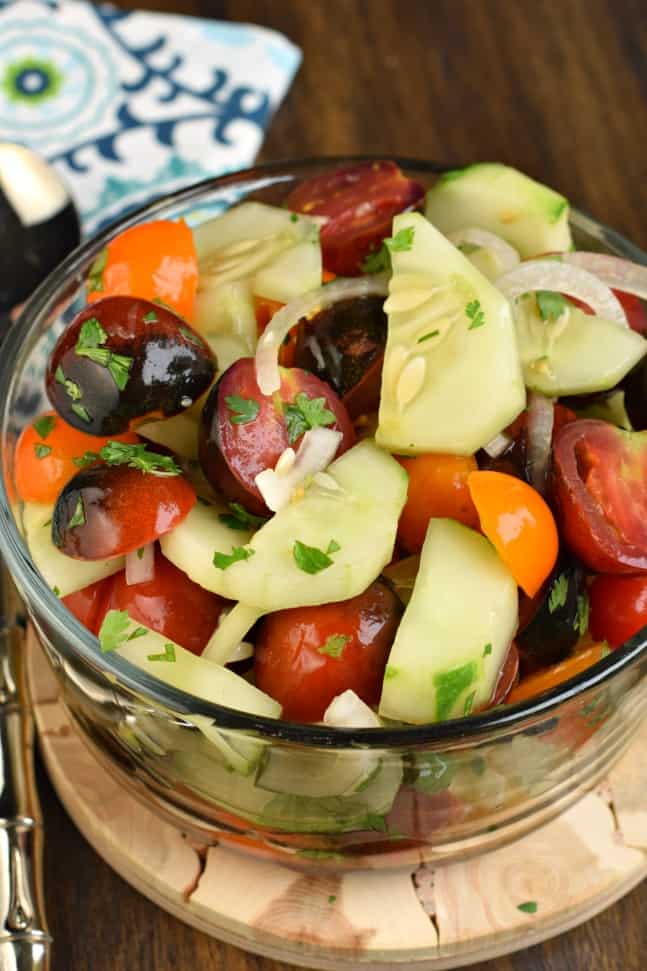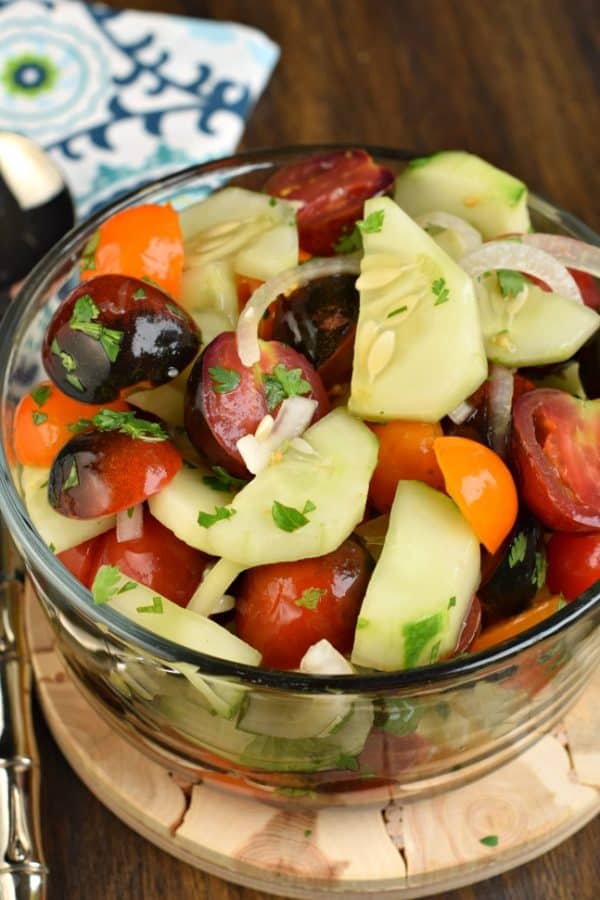 How to make a Cucumber Tomato Salad
Wash Everything.
Begin by washing all your fresh vegetables and herbs, including your cucumbers, tomatoes, onion, and cilantro.
Prep the Veggies.
Peel and slice your cucumbers, and I also cut each cherry tomato in half as they were quite large. By cutting them in half, they also absorb some of the delicious lime juice you pour on them!
Peel and slice your onions thin. I like to keep them bigger so my picky onion haters can remove them without whining!
Add it all together.
Once you have your cumbers, tomatoes, and onion in a bowl, squeeze the juice of two limes over the salad. Add a pinch of kosher salt and about 1/2 cup of chopped, fresh cilantro. Stir and enjoy!
Favorite Summer Salads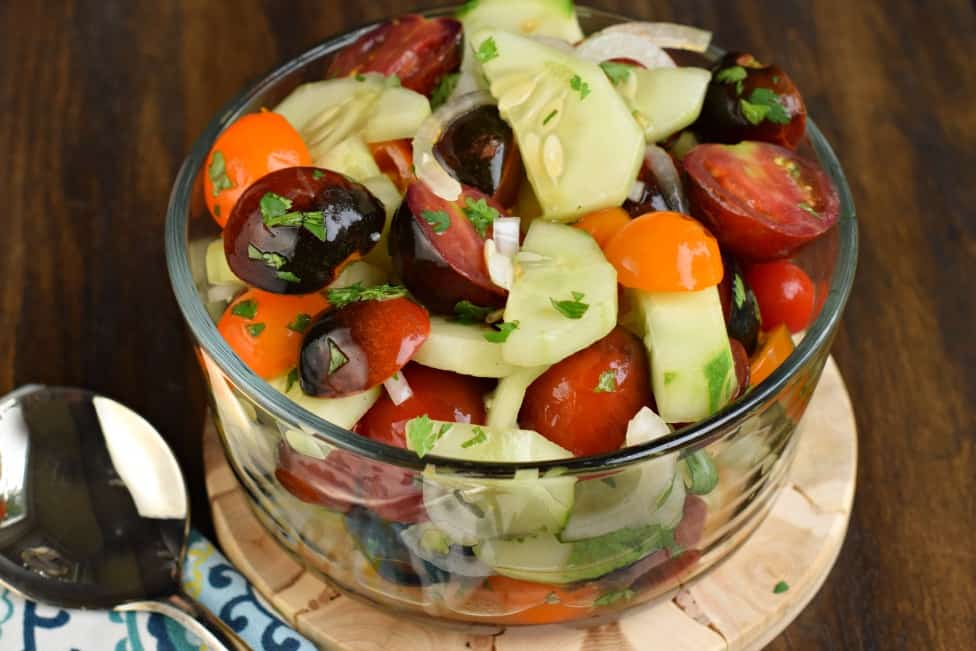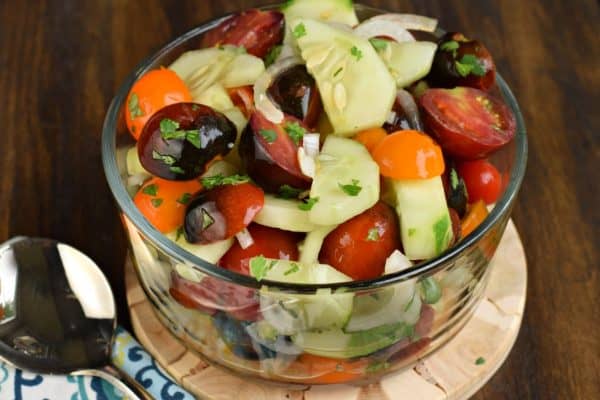 More Salad Recipes