Thick and Juicy, these Instant Pot Hamburgers are the easiest weeknight dinner. Add all your favorite toppings and skip the drive-thru tonight.
Pair today's hamburger recipe with a dish of our classic potato salad. Don't forget to cook up your hard boiled eggs in the Instant Pot too.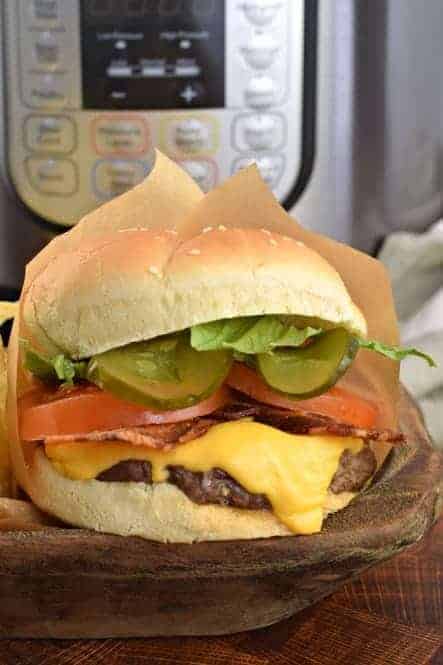 Instant Pot Hamburgers
I know you're saying to yourself, "seriously, Aimee…why?"
I recently tried making hamburgers in the Instant Pot, and even though I rolled my eyes thinking, this is dumb…the result surprised me.
Tender, juicy, thick burgers with so much flavor.
Why make them in the Instant Pot?
Flavorful
Easy
No Grease on stove top
No BBQ grill to clean and prep
My family had no idea these juicy cheeseburgers came straight from the pressure cooker. They tasted like dad's grilled burgers once they were piled high with all our favorite fixings!
How to Make Burgers in the Instant Pot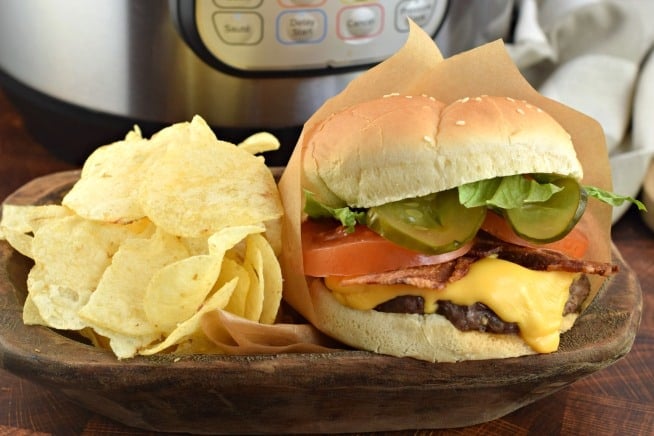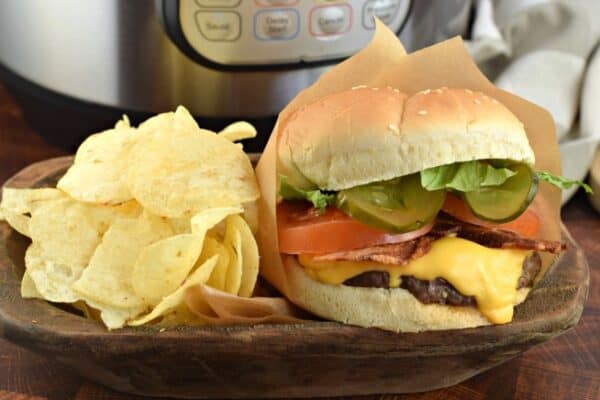 STEP 1. Prepare the burgers.
In a mixing bowl, combine lean ground beef with seasoning blend. I like to use McCormick steak seasoning. Use what you love.
I made 5 thick burgers with 2 pounds of meat. You do the math on that one. Needless to say they were a very nice sized patty!
Keep your patties the same size for even cooking!
Add some raw onion slices on top of each burger, if desired. My family doesn't like onions, but it adds flavor during the cooking process (and you can take them off after if you desire).
Wrap each individual burger patty in foil, folding up the sides so that it is completely sealed. (you could also use parchment paper if you don't want to use foil)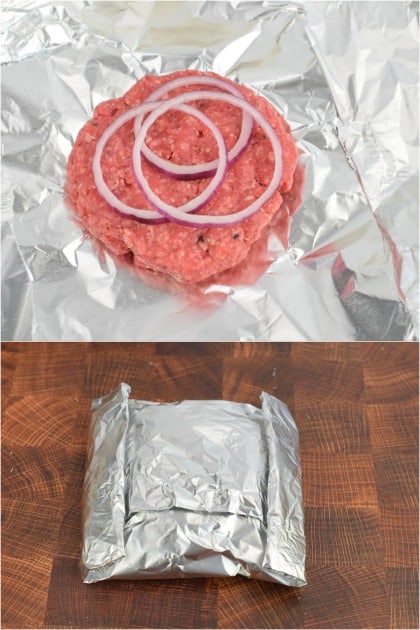 STEP 2. Pressure Cook.
Add one cup of water to the 6qt Instant Pot (2 cups to an 8qt). Place trivet in pot and stack patties in the pressure cooker.
Lock the lid in place and make sure the valve on top is set to "SEALING."
Select HIGH PRESSURE for a cook time of 18 minutes. (My patties were very large, depending on the size of the burger, you can adjust this time).
After the cook time is done, do a quick release of pressure with the valve.
Carefully remove each foil patty with a pair of tongs.
If you want cheeseburgers, immediately top the warm burgers with cheese allowing it to melt.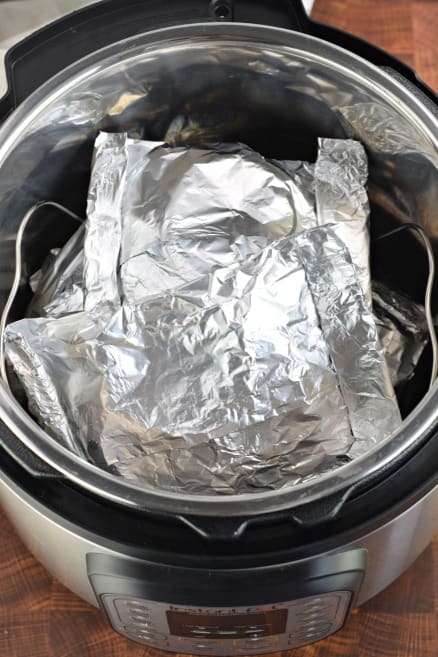 Tips for Perfect Burgers
Wrap individually in foil, making sure it's secured
Add your favorite seasoning to the burger meat
If you want, top with cheese and place under a broiler to melt, and add a little texture to the burger
If you want your burger a little pink in the center use less time!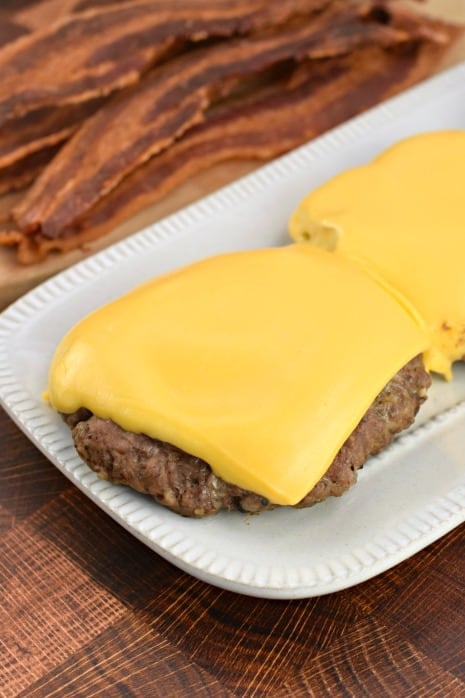 What to Serve with Instant Pot Hamburgers
Typically my family has only made hamburgers for dinner in the summer, when we can pull out our grill. With today's recipe, you can have delicious burgers any time of year!
If I'm feeling super lazy, we just serve our cheeseburgers with some potato chips. But here are some of our favorite toppings and sides:
Cheddar Cheese
Pimento Cheese– spread this cheese on the warm burger!
Lettuce, Tomato, Pickles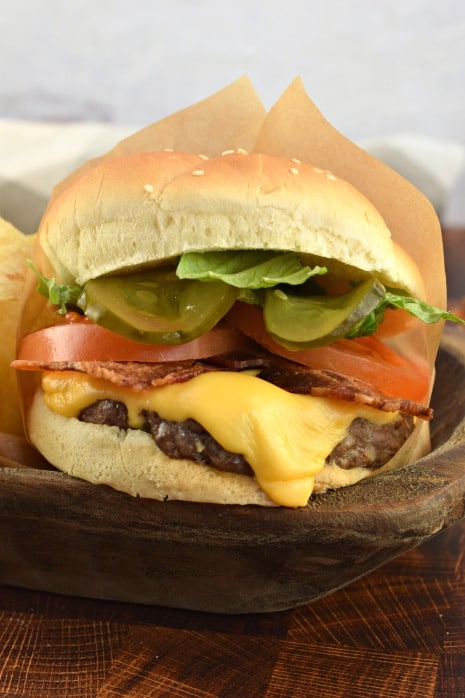 Instant Pot Hamburgers are a hassle free way to enjoy a thick and juicy burger without the mess. Delicious and easy!