Potato Salad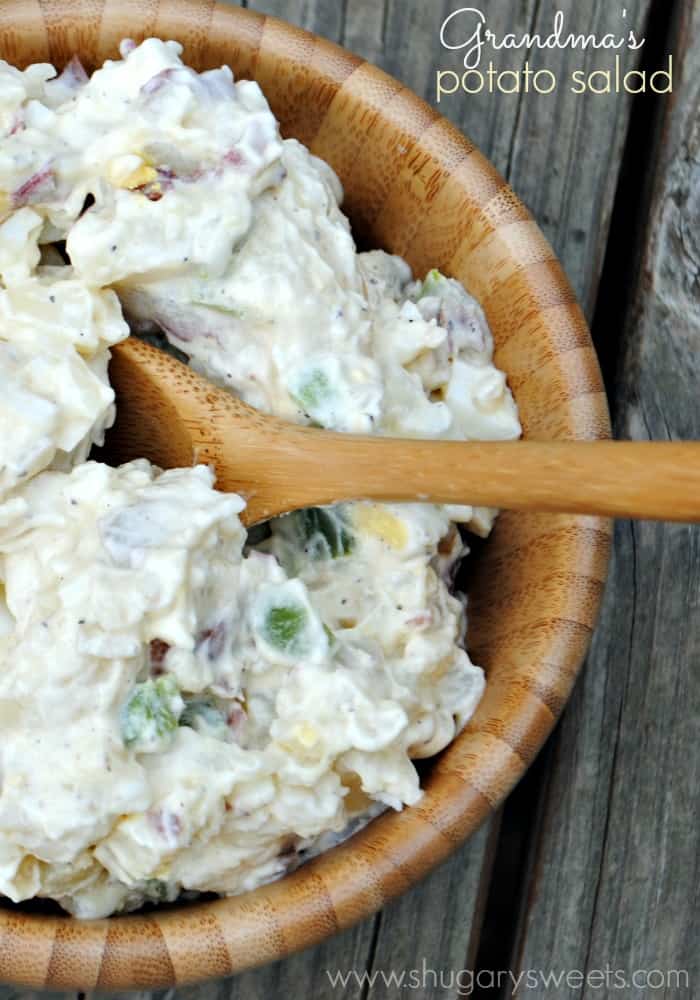 I'm sure every family has their own potato salad recipe. This one comes from my dad's side of the family. Grandma Bauer. Isn't it funny how some of your favorite memories of people revolve around food? I imagine one day, long after I'm gone, that may be how I am remembered.
Grandma Bauer made the best potato salad (and ham salad). She also served deli sliced cheese on her lunch platters. To you that may seem an odd memory. For me, it changed the way I buy cheese as an adult. Once you eat deli sliced cheese, it's very hard to swallow down Kraft singles in their plastic wrappers.
Grandma peeled her potatoes. I need to make that very clear (just in case family is reading this and thinking, wait, that's not Grandma's potato salad). I, on the other hand, am very lazy. And I like the skin on red potatoes. So I left them unpeeled. You decide what YOU like. Enjoy!
Potato Salad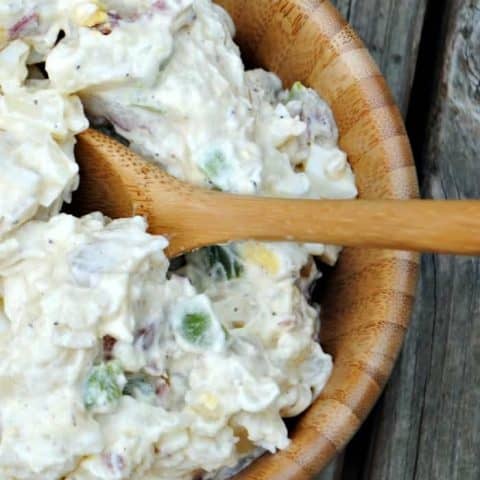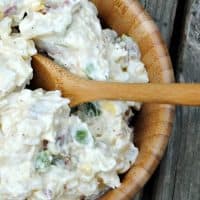 Ingredients
3 lb red potatoes
2 green peppers
1 medium onion
6 hard boiled eggs
32 oz jar Hellman's mayonnaise (the recipe is very clear about using Hellman's)
salt and pepper
Instructions
Boil, peel and dice potatoes (I like to leave the skin on, but Grandma peeled her potatoes).
Mix all the diced potatoes, diced veggies together with eggs, mayonnaise, salt and pepper. Season generously with salt and pepper to taste and refrigerate. Enjoy!