Who's ready for the best ever Shredded Chicken? With only a few minutes prep time, you can have this Slow Cooker Balsamic Chicken for dinner tonight! Pull out your crockpot, fix it and forget it!
Oh hey, just me again with another slow cooker recipe!
I'm seriously in love with making dinner in a "fix and forget" it fashion. This Shredded Chicken is just one of tons of crockpot meals we're loving lately.
Two of the most popular dinner recipes on my blog are Slow Cooker Balsamic Shredded Beef and Slow Cooker Balsamic Pork Tenderloin. And they are popular for good reason!
How to add flavor to Slow cooker meats
I've heard so many people complain about cooking meat in the slow cooker.
They say the meat ends up being flavorless and that every crockpot meal tastes the same. I agree that can happen if you don't season the meat, but with the right ingredients your slow cooker chicken can be flavorful, juicy and tender.
If you're looking for a slow cooker shredded chicken recipe that's as delicious as it is easy, then get ready!
Slow Cooker Balsamic Chicken will knock your socks off.
This  shredded chicken is tangy and savory with a hint of molasses-y sweetness. A few shakes of crushed red pepper give this chicken just the right amount of kick without being too spicy.
The ingredients for this meal all happened to be things I had on hand in my fridge and cupboard, too. When it comes to weeknight dinners, pantry friendly ingredients are a MUST for me.
Hooray for no extra trips to the grocery store!
I can't wait for you to try this recipe and taste it for yourself.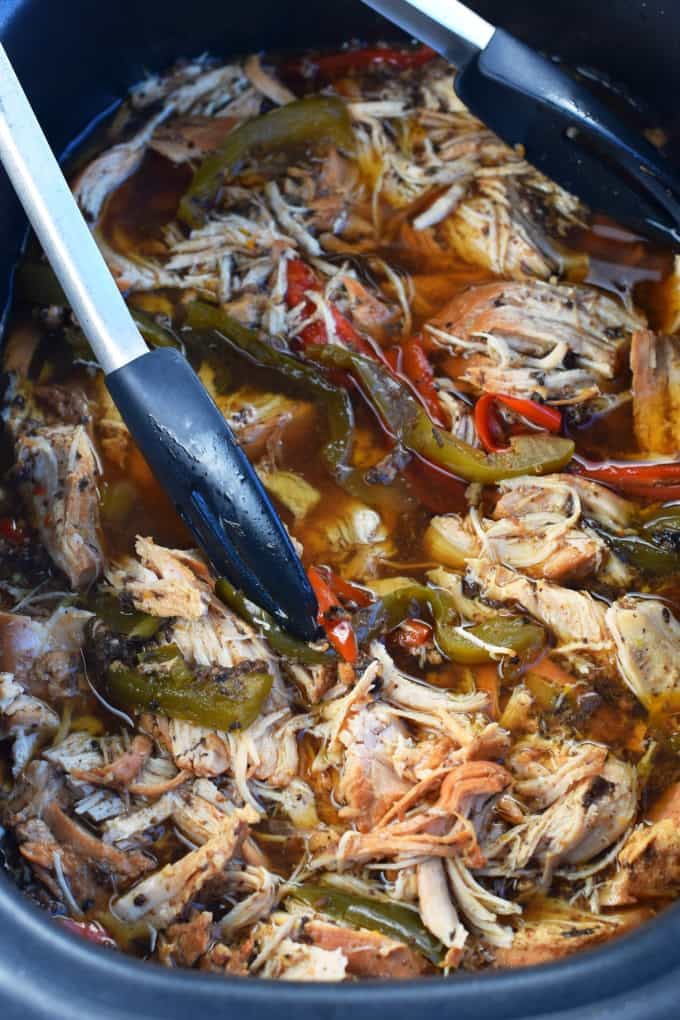 Today's recipe is delicious with a side of baked potatoes or even some homemade rice a roni!
Leftovers are amazing  tossed on your salad or in a wrap the next day, too.
We love pairing this dinner with a loaf of beer bread or even my favorite cornbread recipe!
You're going to love this method for making shredded chicken in the slow cooker!
The right combination of ingredients is crucial to get flavorful meat from the slow cooker.
What you'll Need
chicken thighs
beef broth
light brown sugar
balsamic vinegar
soy sauce
kosher salt
red pepper flakes
garlic cloves, pressed
green and red bell peppers
How to Make Shredded Chicken
Whisk the liquid ingredients, sugar and seasonings together at the bottom of your slow cooker.
Add the chicken thighs and chopped peppers.
Cook on LOW for at least 6 hours or up to 8, depending on your slow cooker's settings. The meat is done when you can easily shred it with a fork!
How to Shred Chicken
Shredding chicken is so easy when you use boneless and skinless meat!
Use one fork to hold the chicken thigh in place while you use another fork to do the shredding. Pierce the meat with a fork and pull it downward to create shreds. When all the meat has been shredded, toss the shredded chicken in the juices from the crock pot to coat.
Some folks will remove the chicken from the slow cooker before shredding, then return it to the pot once shredded. For this recipe, I don't find that extra step is necessary. You can use your fork to shred the chicken right in the pot and save yourself an extra dish to wash!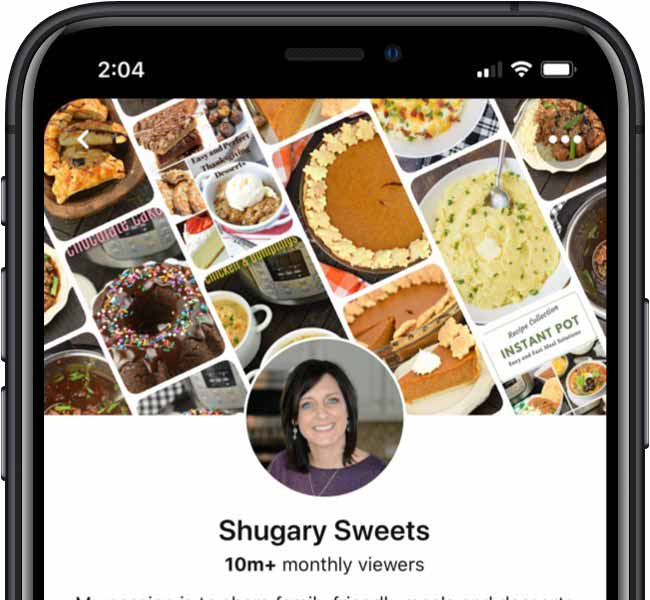 Tips for the Best Shredded Chicken
Use chicken thighs. I find boneless, skinless chicken thighs work best in Slow Cooker Balsamic Chicken. While you can make this recipe with boneless chicken breasts instead, I think the thighs had better flavor and were easier to shred.
Light brown sugar. The light brown sugar here gives just a teensy bit of molasses flavor that brings out the balsamic beautifully. Dark brown sugar will work but the molasses flavor may be overpowering. Regular white sugar also won't deliver the richness of flavor and moisture that the brown sugar provides.
Turn up the heat (or turn it down). This recipe doesn't call for much in the way of spice but the red pepper flakes go a long way. If you're cooking for kids who are sensitive to heat, feel free to reduce the red pepper flakes or leave them out entirely. And if you love a little more kick to your chicken? Feel free to add more red pepper to taste. This shredded chicken will also pair well with a side of your favorite hot sauce.
Leftovers keep well for several days. Transfer any leftover chicken from the crock pot to an airtight container. Balsamic Chicken tastes good reheated or served cold on a salad or sandwich. Make a big batch of this chicken over the weekend and you'll have your lunches covered for the next few days.
Slow Cooker Balsamic Chicken will make everyone in the family happy at dinnertime! It's earned its spot in our regular meal rotation and I hope it'll be part of yours too.