From start to finish, this easy Instant Pot Bourbon Chicken Recipe is ready in under 30 minutes! Packed with flavor, it's faster than going to the mall to pick up a plate of this dish!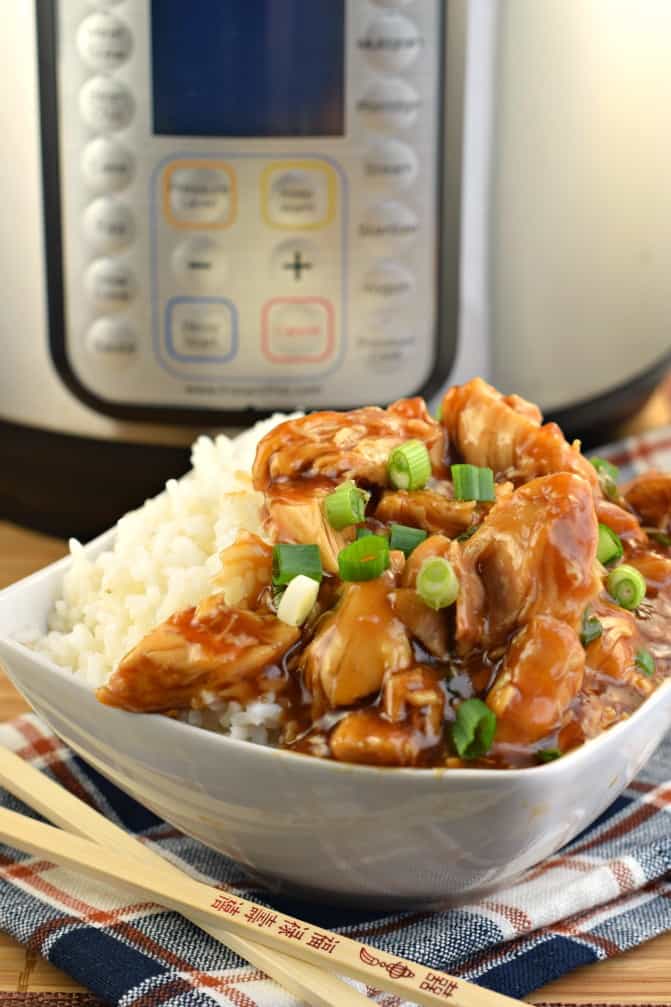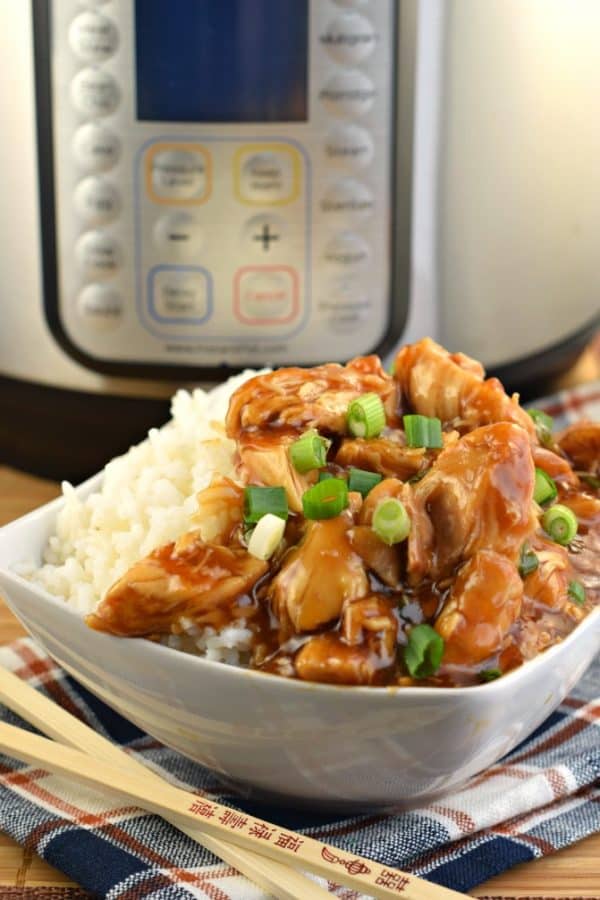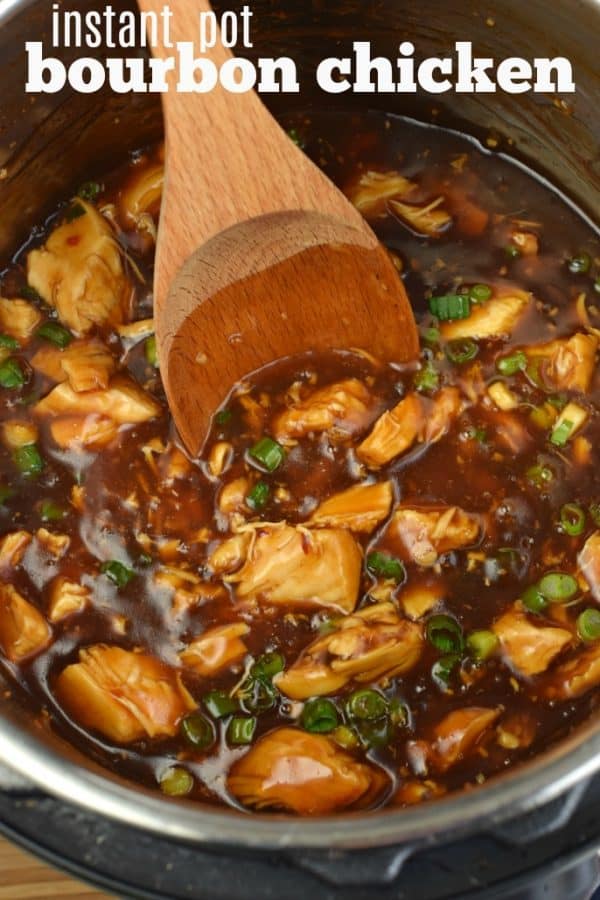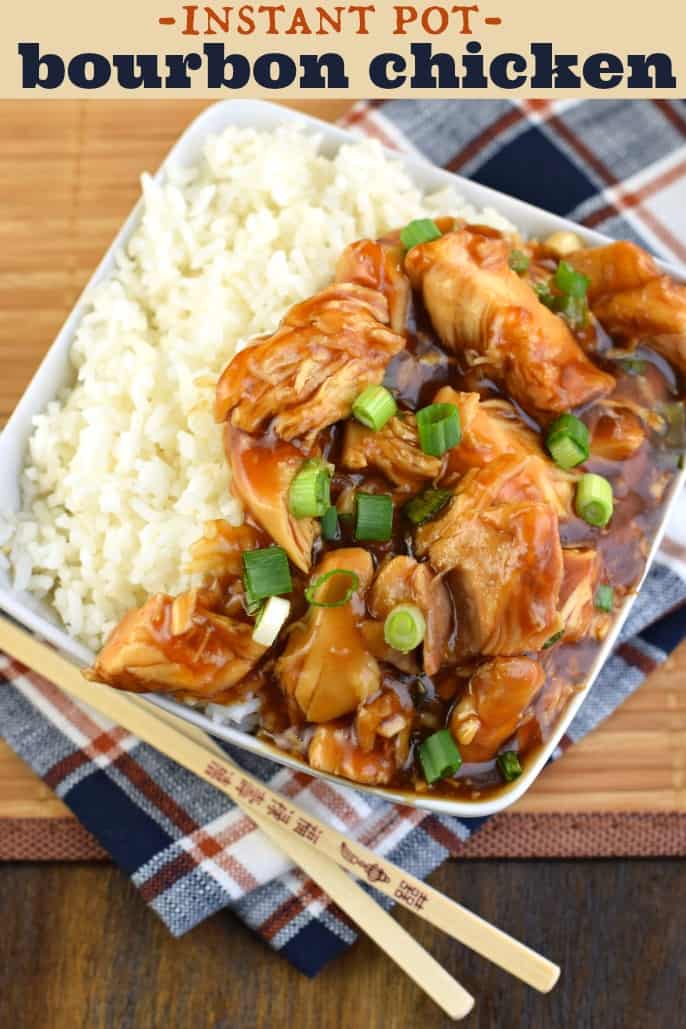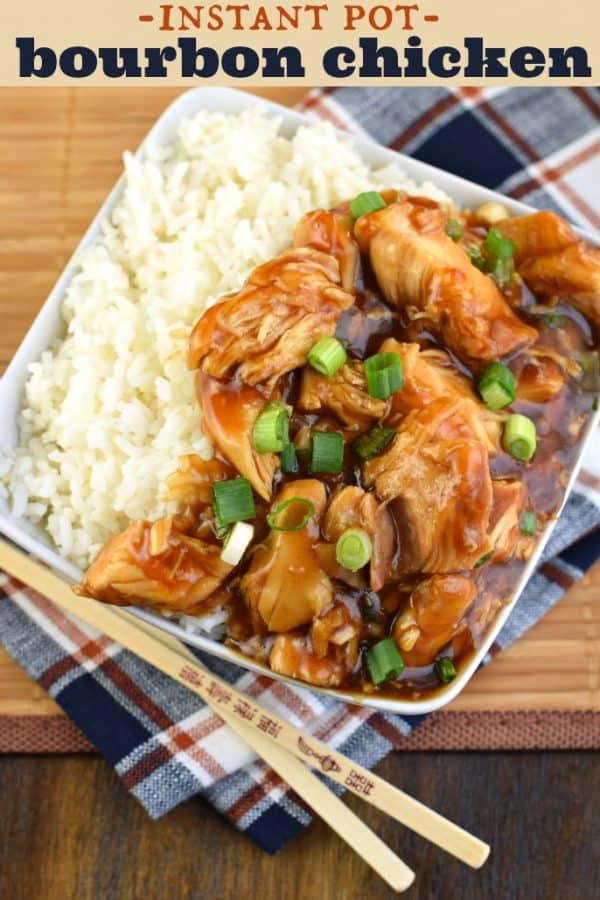 Serving Suggestions
We love serving jasmine rice with this bourbon chicken recipe. I suggest you start the rice FIRST, and while the rice is cooking you can prepare the bourbon chicken.
You can also choose instant rice if you want it quicker!
My kids are big fans of mashed potatoes. They can eat them with anything. So these Baked Mashed Potatoes are always on our menu, as the girls like to put their chicken and glaze over their potatoes.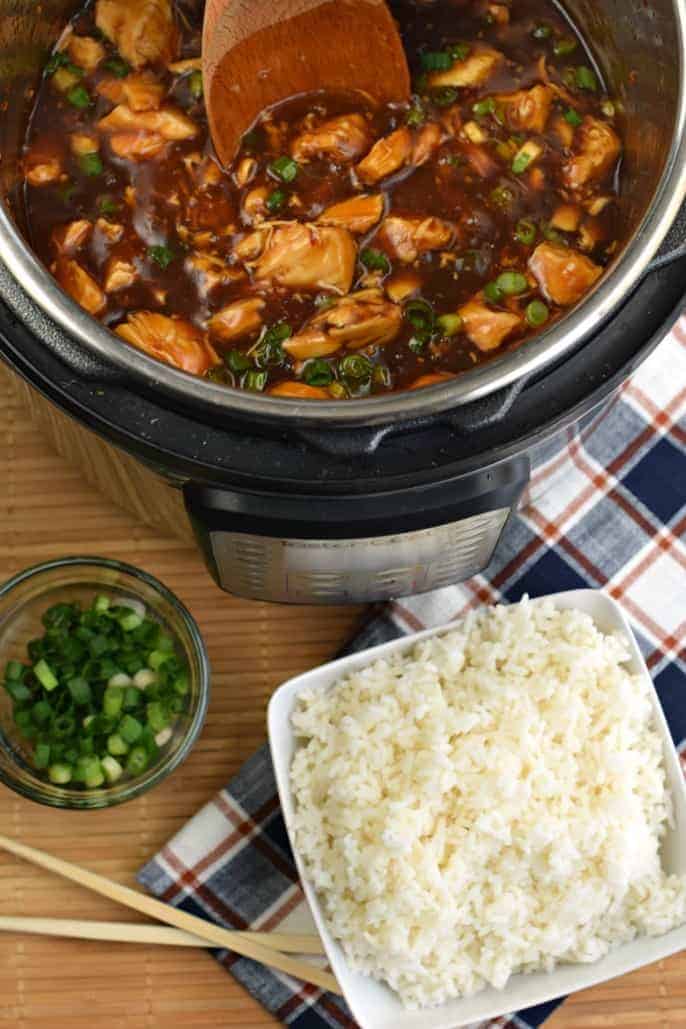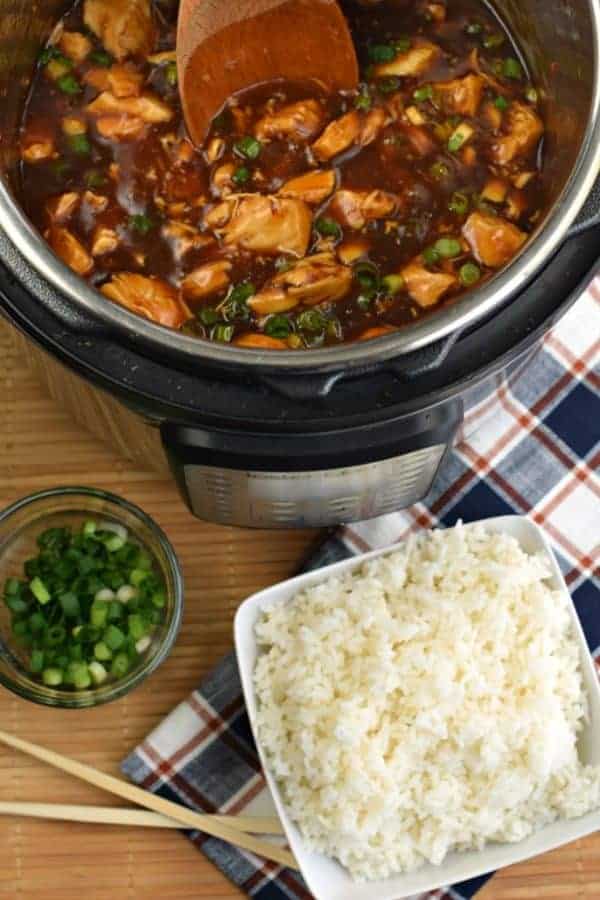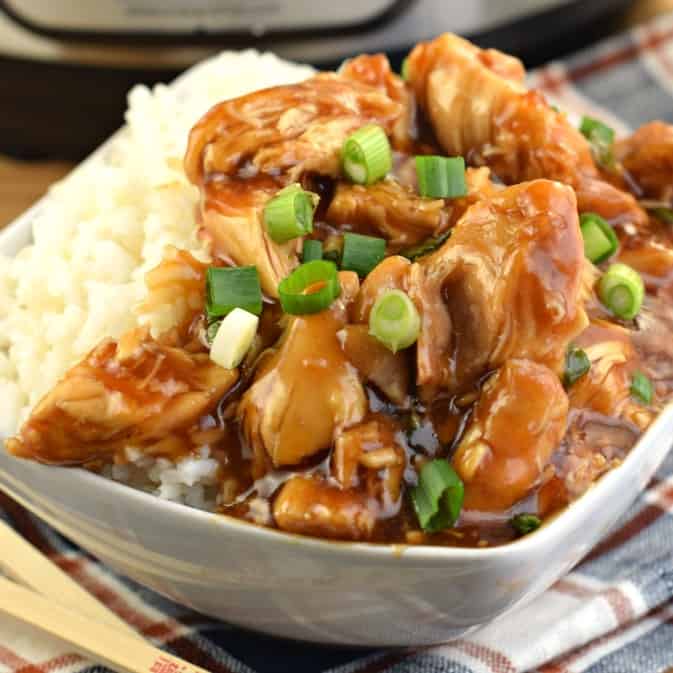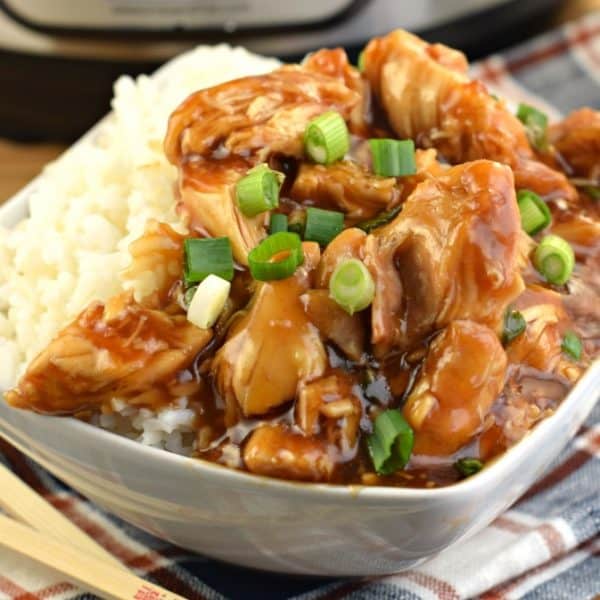 More Chicken Dinner Recipes