The Best Buffalo Chicken Sandwich Recipe with Homemade Blue Cheese Dressing. Tender buffalo chicken made in the slow cooker and served on a Hawaiian Roll.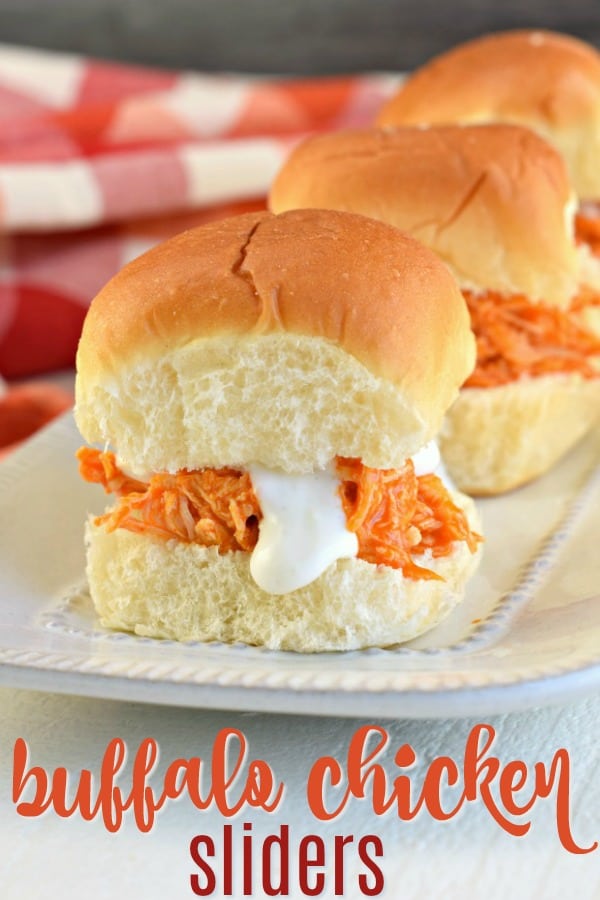 Why This Recipe Works
These buffalo chicken sliders are a spin on classic buffalo wings!
My husband and I love the taste of buffalo wing sauce, so I've been finding ways to put the flavor of buffalo wings into even more recipes.
So far I've made these buffalo chicken sliders, buffalo chicken tacos, buffalo chicken pasta, and buffalo chicken dip. Did I mention we like buffalo wing sauce?!
These buffalo chicken sliders are perfect for game day, tailgating, and even a quick weeknight dinner.
Homemade blue cheese dressing cuts some of the heat, so everyone can enjoy them. My kids devoured these for lunch…then again for dinner!
How to Make Buffalo Chicken Sandwiches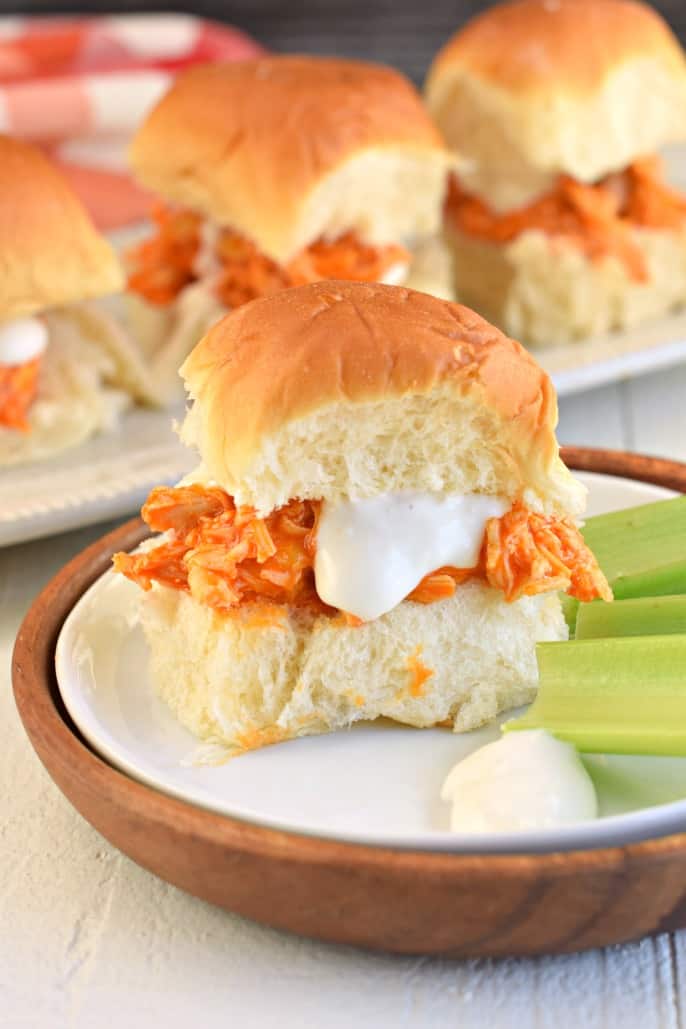 You can make the chicken for these buffalo chicken sliders in your slow cooker, oven, in a skillet, and even in the microwave.
There are so many options depending on your preference! My favorite is the slow cooker, which is listed below. The other cooking methods are listed in my Tips section. Start by making the shredded chicken.
STEP 1: In a large slow cooker, add the chicken breast, salt and pepper, and sliced red onion. Cover and cook on low for 6 hours or high for 4 hours.
STEP 2: When the chicken is finished, remove chicken from the slow cooker and shred it.
Pro Tip: I use my Kitchen Aid mixer with the paddle attachment on low to make shredding meats a breeze.
STEP 3: Return the meat to the slow cooker and add in your buffalo wing sauce. Mix well until it's combined. Heat up for another 15 minutes using the saute feature.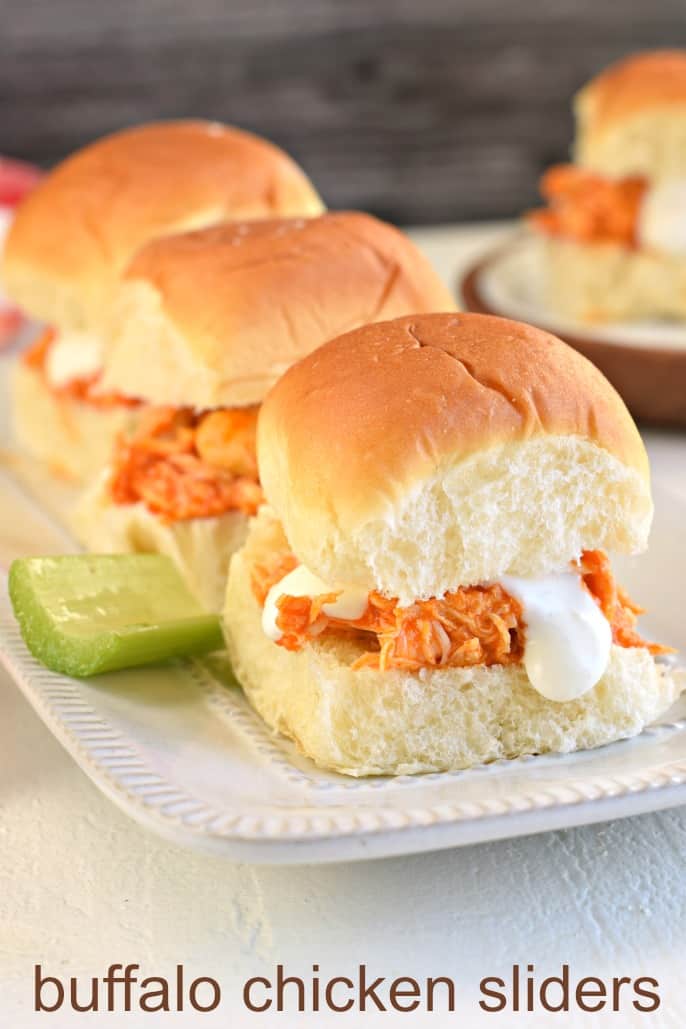 How to Make Homemade Blue Cheese Dressing
STEP 1: While your chicken is cooking, mix the mayonnaise, sour cream, salt and pepper, and blue cheese together. This is the delicious, easy blue cheese dressing recipe.
STEP 2: Slice celery into small strips.
STEP 3: SERVE. Once the chicken is cooked, serve on hawaiian rolls with celery and dip. I like to put the celery slices and blue cheese dressing on my sandwich. It is so good!
You can also use store bought blue cheese salad dressing if you don't want to make your own. Or try it with homemade ranch dressing.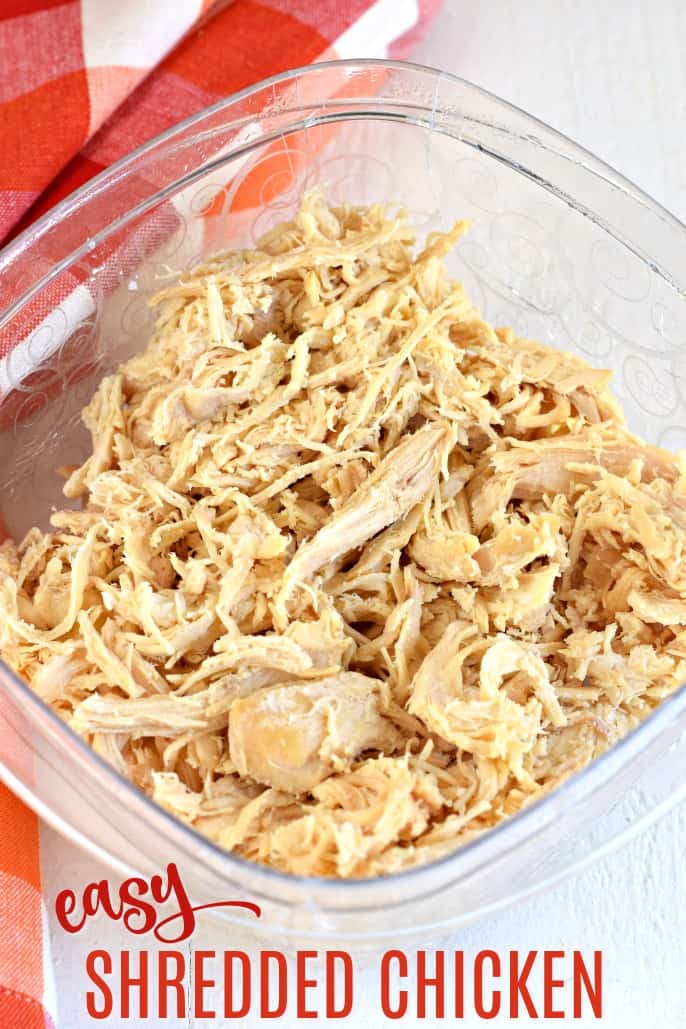 Tips and Tricks
I like to cook my chicken in the slow cooker, but you can also cook it in the oven, skillet, or microwave.
Oven: Place sliced red onion in the bottom of a large baking dish. Lay the chicken breasts over the onion and season with salt and pepper. Cook for about 35 minutes at 375 degrees.
Skillet: Melt butter in a large skillet on medium heat. Add onions and cook until clear. Add chicken slices and cook for 5 minutes on each side, or until browned.
Microwave: Place sliced red onions in the bottom of a large microwave-safe baking dish. Lay the chicken breasts over the onion and season with salt and pepper. Cover, and microwave for 8 minutes. Turn the chicken breasts over and cook for another 2 minutes.
The best bread to serve these sliders with is hawaiian rolls. The sweetness of the bread compliments the spicy wing sauce and turns these into yummy buffalo chicken sliders.
Try to top some homemade garlic bread though, amazing!! Also delicious with beer bread.
Our favorite wing sauce for these buffalo chicken sliders is Frank's Buffalo Wing Sauce. It's milder than Frank's Red Hot Sauce, and is perfectly seasoned. You can probably find other brands of buffalo sauces that would work well too.
If you have a KitchenAid mixer with a paddle attachment, use it for shredding the meat. It makes it so easy and fast! A hand mixer would also work.
Use boneless chicken thighs instead of breasts for extra juicy chicken.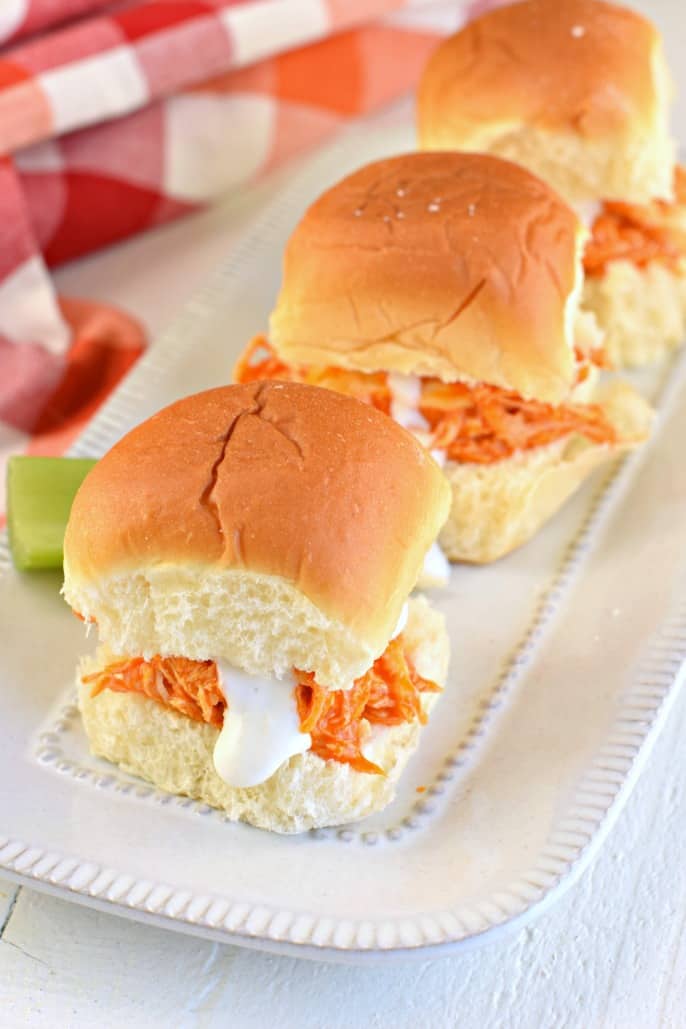 Serving Suggestions
Wondering what to serve with these easy buffalo chicken sandwiches? I have some tasty options for you!
Baked French Fries with Blue Cheese Sauce
French fries are usually my go-to side when eating a sandwich. And for the blue cheese lover, you can't go wrong with these baked french fries to go with your buffalo chicken sandwich.
I love sweet potato fries. If you don't want to overdo the blue cheese in your meal, these crispy fries are a bit lighter and still so yummy!
This salad is not only delicious, but it is the perfect palate cooler if things get a little spicy! You could also try this Cucumber Dill Salad, it's easy and refreshing too with this spicy meal.
This recipe for Mississippi Pot Roast pairs well with the above side dishes too, if you're looking for another slow cooker meal idea!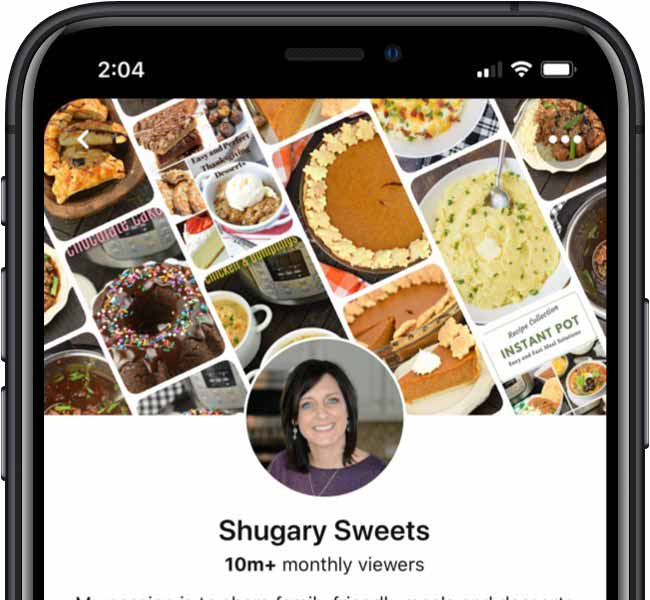 Can Buffalo Chicken be made on the grill?
If you love to use your grill, you can cook your chicken on the grill by seasoning it with salt and pepper and then coating it with a little olive oil.
Cook on medium heat for 10 to 15 minutes or until chicken is cooked through. When the chicken is done, shred it with forks or in your KitchenAid mixer.
Everyone has their own opinion on whether blue cheese dressing or ranch dressing goes best with buffalo wing sauce.
I am personally Team Blue Cheese, especially with the homemade dressing for these sliders.
Tell me, are you Team Blue Cheese or Team Ranch when it comes to your buffalo wing sauce?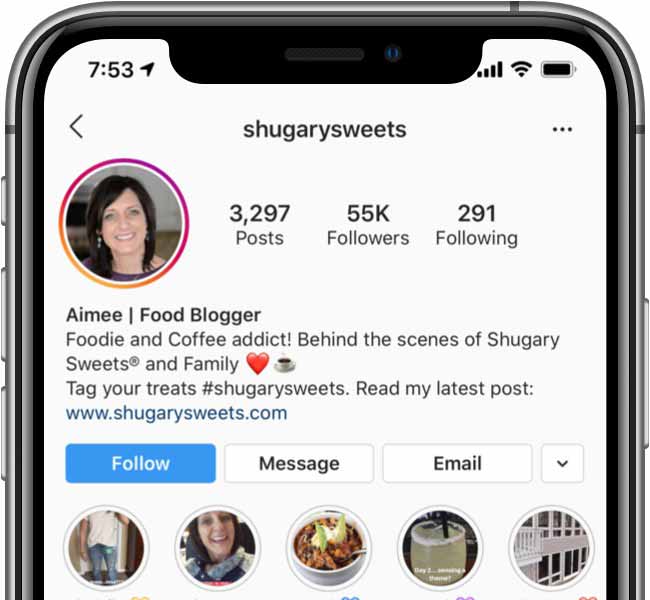 More Chicken Recipes
Easy Buffalo Chicken Sandwiches with homemade Blue Cheese Dressing recipe is the perfect weeknight dinner idea. Made in the slow cooker and easy to prepare.