Crispy vegan Cauliflower Wings tossed with homemade buffalo sauce are so delicious you won't even miss the meat.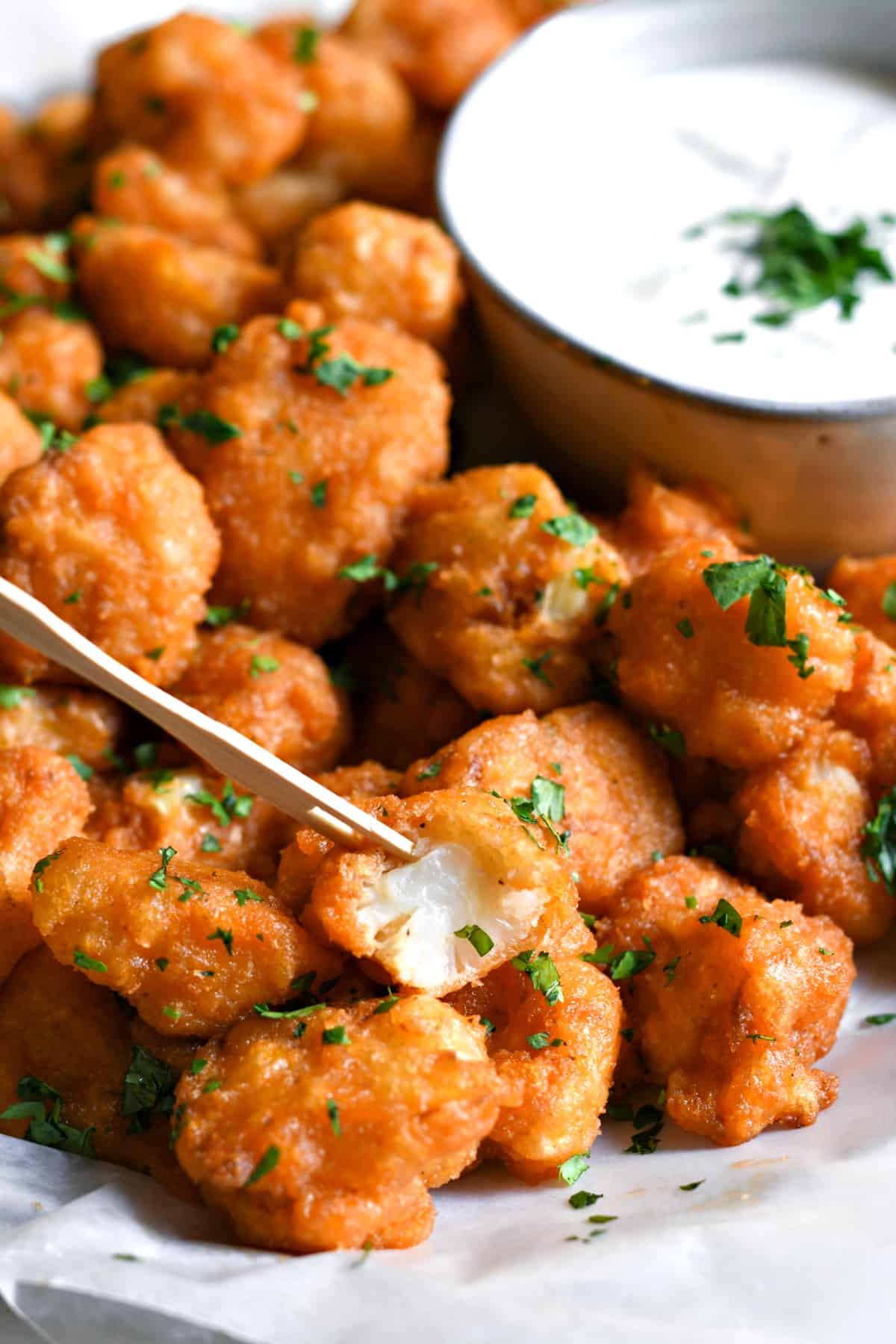 Cauliflower is certainly having its time in the limelight. I remember back when cauliflower was just broccoli's less flavorful cousin, subjugated to sitting on the side of your plate alongside whatever main dish your mom made.
Turns out cauliflower has a super power: with the right recipe you can transform it into just about anything.
I'm sure you've heard of cauliflower rice and cauliflower pizza crust by now. Or tried my keto zuppa toscana soup?
But have you heard of Cauliflower Buffalo Wings?
Right now, all the vegan and vegetarians out there are cheering. And I bet at least one die hard meat eater is rolling their eyes. Hear me out on this one:
These are AMAZING. I'm not talking "fine for not being chicken."
I'm talking truly unbelievably delicious. No, they don't taste just like chicken wings. They taste, if I do say so myself, even better.
The pan fried cauliflower florets get crispy on the outside with a tender flaky interior. Tossed with a classic buffalo sauce they have just the right amount of heat and tang to satisfy everyone.
As an meat eater who loves Buffalo chicken, I couldn't believe how much I enjoyed these Vegan Cauliflower Wings!
It stands right up there with my other favorite buffalo recipes like Buffalo Chicken Dip and Buffalo Chicken Tacos as an easy way wing fix.
These make a great option when you're cooking for a group that includes vegans or vegetarians when you don't want to have to cook a separate dish. I served these as a main dish with a few of our favorite sides.
Buffalo Cauliflower Wings Recipe
Instead of deep frying or baking these wings, I opted to fry them in a little bit of oil on the stove top. The pan frying method works beautifully without all the fuss (or grease) of dealing with a deep fryer.
Wanna know what I use to make perfect batter that gets the cauliflower wings super crispy? Seltzer water.
After mixing up a breading with corn starch, flour and cajun spices, you drizzle in the seltzer, dredge the cauliflower in the mixture and fry the wings until golden brown on all sides.
These vegan wings would be good in just about any sauce. This time I went with my favorite–buffalo sauce!
To make homemade buffalo sauce: mix vegan butter with hot sauce, Worcestershire sauce, brown sugar and spices. Simmer everything together on the stove until heated through.
When the cauliflower is ready, toss it in the sauce and serve! So easy, pretty healthy and super delicious.
How to cook cauliflower wings
While I went with a frying method for my vegan cauliflower wings this time, you can also make these with a few other cooking methods. The flavor and texture will vary a bit depending on which technique you use.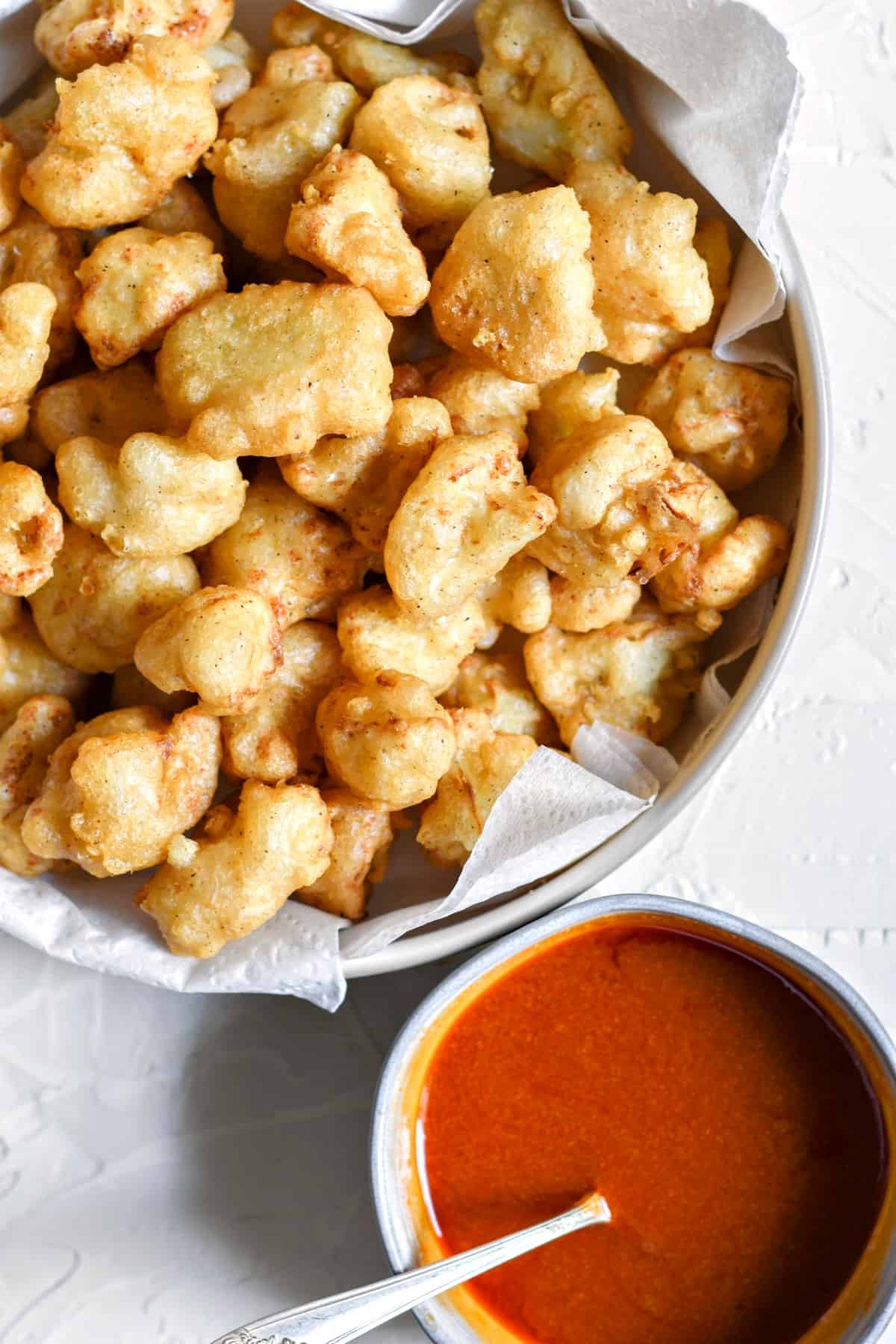 Frying: A favorite for a reason! Frying your cauliflower ensures every pieces gets crispy! You can also watch the wings as they cook to get them even and cook them to your liking.
Air frying: This method also creates crispy wings but without the oil. Make sure not to overcrowd your air fryer when you cook them this way or some might get soft edges.Cooking them in batches helps prevent this, especially if your airfryer is on the smaller side.
Baking: For those looking for a healthier alternative to frying who don't have an air fryer, baking is a great option. Drizzle a little oil on the bottom of the pan before adding the cauliflower and flip about half way through cooking to get the wings evenly baked.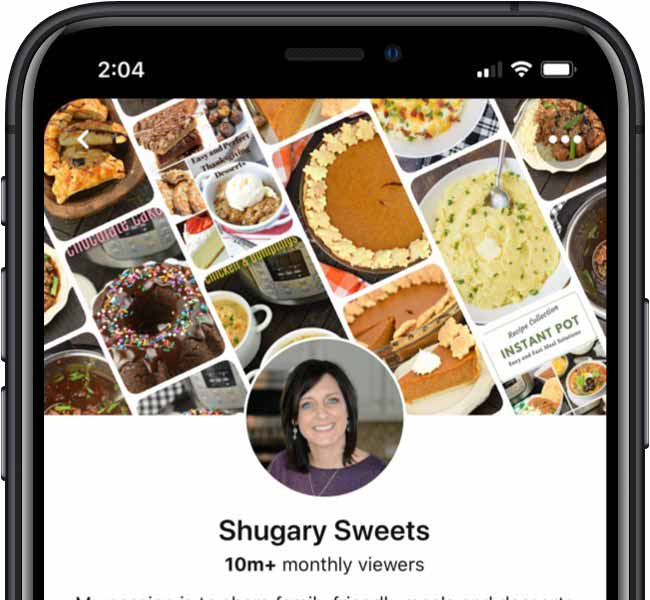 Tips & Tricks
To ensure the wings are vegan, make sure to use a vegan brand of Worcestershire sauce (some contain anchovies). You can make this homemade VEGAN sauce too.
Frank's hot sauce is my preference for the Buffalo sauce. It'll give them the most classic "buffalo" flavor! You could also mix it up by using Sriracha or another hot sauce variety you love.
Need more heat? Add a few shakes of crushed red pepper flakes or a dash of cayenne to the sauce.
Serve these immediately for best texture and flavor. The longer they sit around the less crispy they will be. If you do end up with leftovers, they'd taste good added to a salad or wrap for a next day lunch, but don't expect the breading to stay crisp.
I didn't think these needed any kind of dip, but a creamy dipping sauce would certainly help cool down some of the heat. Grab a bottle of vegan ranch or bleu cheese or make your own, if you like! Dip in homemade Ranch dressing if you like.
Toss the leftovers in my homemade Buffalo Chicken Pasta and skip the chicken for a meatless meal!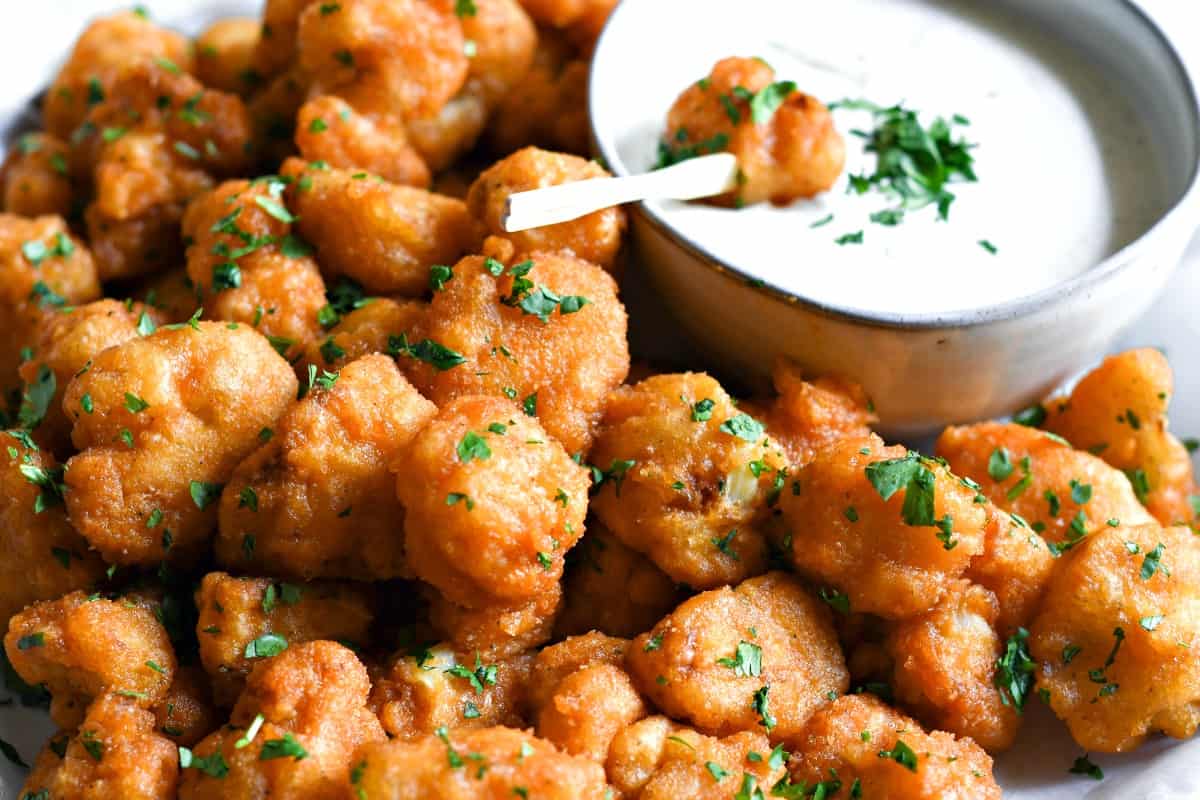 More Meatless Meals
Yield: 6 servings
Cauliflower Wings
Crispy vegan Cauliflower Wings tossed with homemade buffalo sauce are so delicious you won't even miss the meat.
Ingredients
1 (48-oz ) bottle vegetable oil
1 head cauliflower
1 cup all purpose flour
½ cup cornstarch
½ teaspoon salt
1 teaspoon Cajun spice
1 ¼ tablespoons baking powder
½ teaspoon black pepper
1 ¼ cup seltzer water
¾ cup Frank's hot sauce
5 tablespoons vegan butter
2 teaspoons brown sugar
1 ¼ teaspoons Worcestershire sauce
1 teaspoon garlic powder
1 teaspoon onion powder
Notes
Heat the vegetable oil in frying pan over medium heat.
Cut the cauliflower into large bite size pieces. Set aside.
Add the flour, cornstarch, salt, Cajun spice, baking powder and black pepper to a bowl and whisk it all together. Then, pour in the seltzer water and whisk until combined.
Dip a piece of cauliflower into the batter and let the excess batter drip off. Carefully drop the cauliflower into the oil and fry for three to four minutes on each side, or until the cauliflower turns a light golden brown.
Add five to six pieces of cauliflower to the oil at a time and place them on a plate with a paper towel to allow the excess oil to drip off.
While the cauliflower is frying, make the buffalo sauce.
Add the hot sauce, vegan butter, brown sugar, Worcestershire sauce, garlic powder and onion powder to a small pan and heat over medium heat. Let it simmer for five minutes before turning it off.
Remove the pan from the heat and let it sit for five minutes.
Once all of the cauliflower has cooked, gently toss it in the buffalo sauce.
Serve immediately.
Nutrition Information:
Yield:
6
Serving Size:
1
Amount Per Serving:
Calories:

257
Total Fat:

13g
Saturated Fat:

6g
Trans Fat:

0g
Unsaturated Fat:

5g
Cholesterol:

25mg
Sodium:

1519mg
Carbohydrates:

33g
Fiber:

3g
Sugar:

4g
Protein:

4g
*Nutrition facts are an estimate and not guaranteed to be accurate. Please see a registered dietitian for special diet advice.
As an appetizer or main dish, Vegan Cauliflower Wings will blow everyone away!