Lightly breaded chicken simmered in a lemon white wine sauce is even better when you make it in the Instant Pot. Try this Instant Pot Chicken Piccata recipe to get dinner on the table in 20 minutes!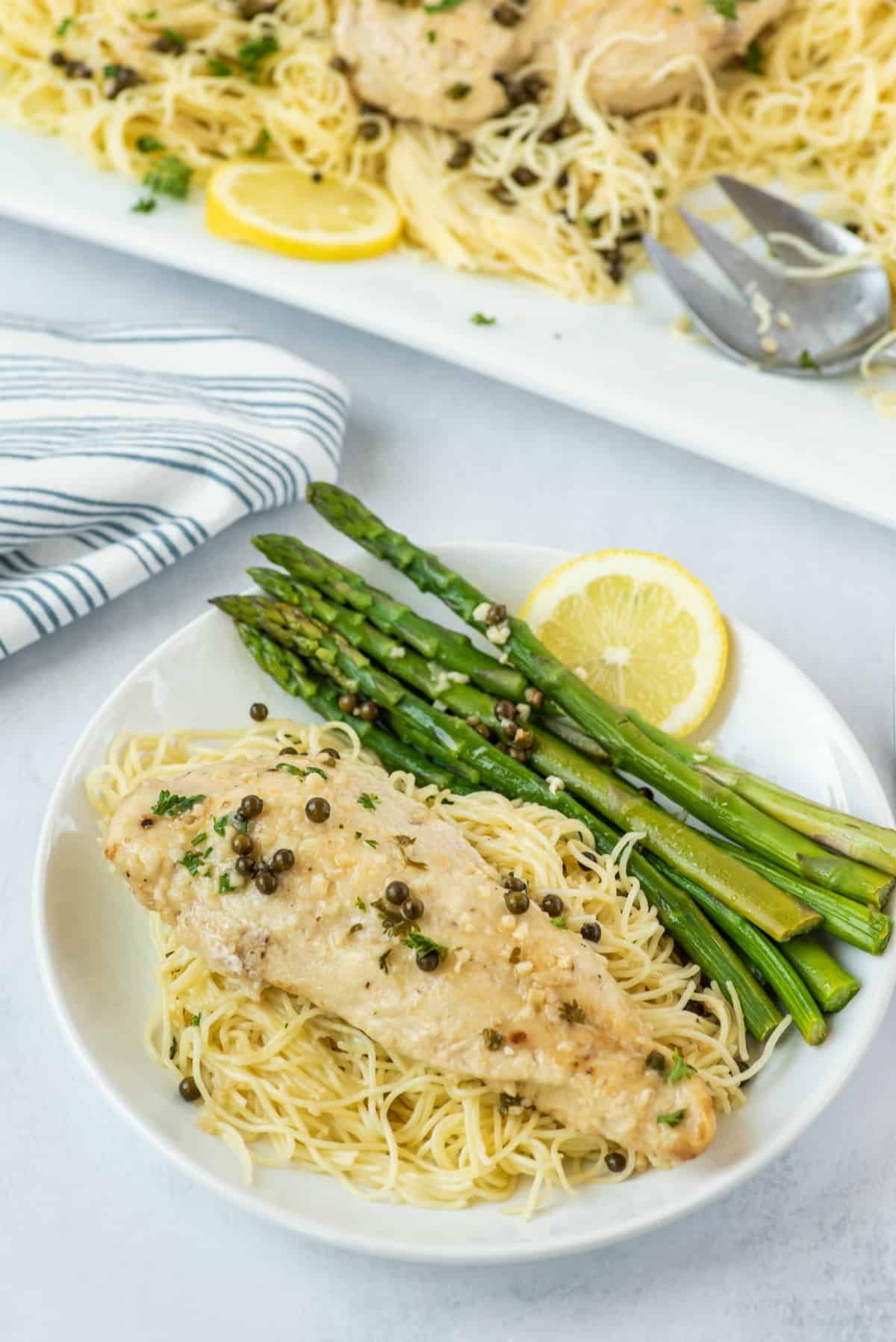 Chicken Piccata is a meal I come back to over and over again. It transforms a simple everyday chicken breast into a dish that's somehow elegant yet comforting.
I love how the lightly breaded chicken takes on the flavor of the fragrant lemon garlic sauce.
Salty capers add just the right touch! Served over a plate of pasta or mashed potatoes, my chicken piccata recipe always gets rave reviews from the family.
What is Chicken Piccata?
In case you're unfamiliar, Chicken Piccata is a classic Italian dish.
"Piccata" refers to meat (usually chicken or veal) is a classic Italian method for cooking meat, usually chicken or veal, that's been floured and sauteed until lightly brown.
A buttery white wine sauce with lemon, capers and lots of garlic completes Chicken Picatta.
Chicken Piccata cooks quickly, making it a go to choice for busy families! Making it in the pressure cooker makes preparation and clean up even easier–and the taste is to die for!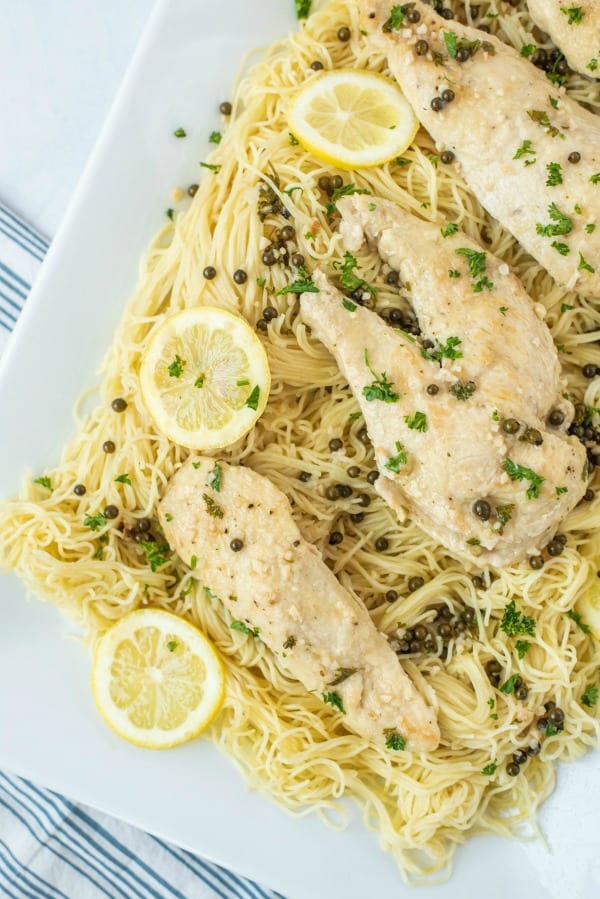 What are capers?
Capers are immature flower buds of the caper bush, or Flinders rose. They are dried and then pickled and/or brined. This gives them their tangy, lemony, salty flavor. They are often used in Mediterranian cuisine.
Along with the butter and lemon, capers are one of the most essential components in giving this dish its signature taste.
What kind of wine to use
A dry, crisp white wine will work best here. I like using Chardonnay, Pinot Grigio or Sauvignon Blanc varieties in my chicken piccata recipe.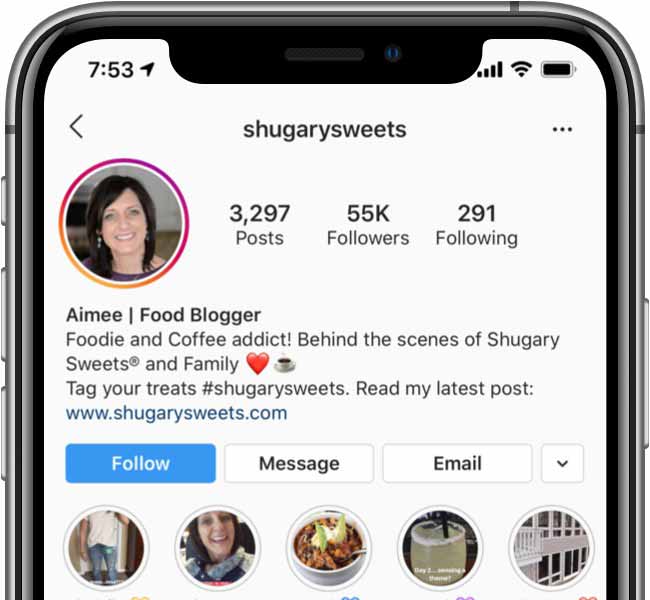 Ever since I got my Instant Pot, I've been obsessed with finding out how to use it to make my favorite meals and create dozens of Instant Pot Recipes.
Instant Pot Chicken Cordon Bleu was a huge success so I knew Instant Pot Chicken Piccata needed to be up next! I'm happy to report that it was absolutely delicious–and so easy.
I so wish I'd had an instant pot when my kids were little and all of our weeknights were spent running from activity to activity. Then I could have made Chicken Piccata any night of the week!
Even being at home in the evenings, I'm an enormous fan of the instant gratification this quick cooking method combines.
When dinnertime hits and everyone is hungry (or, in my case, hangry), skip the frozen meals and reach for this easy recipe.
You'll have a restaurant quality made-from-scratch meal in less time than it takes to cook a frozen pizza!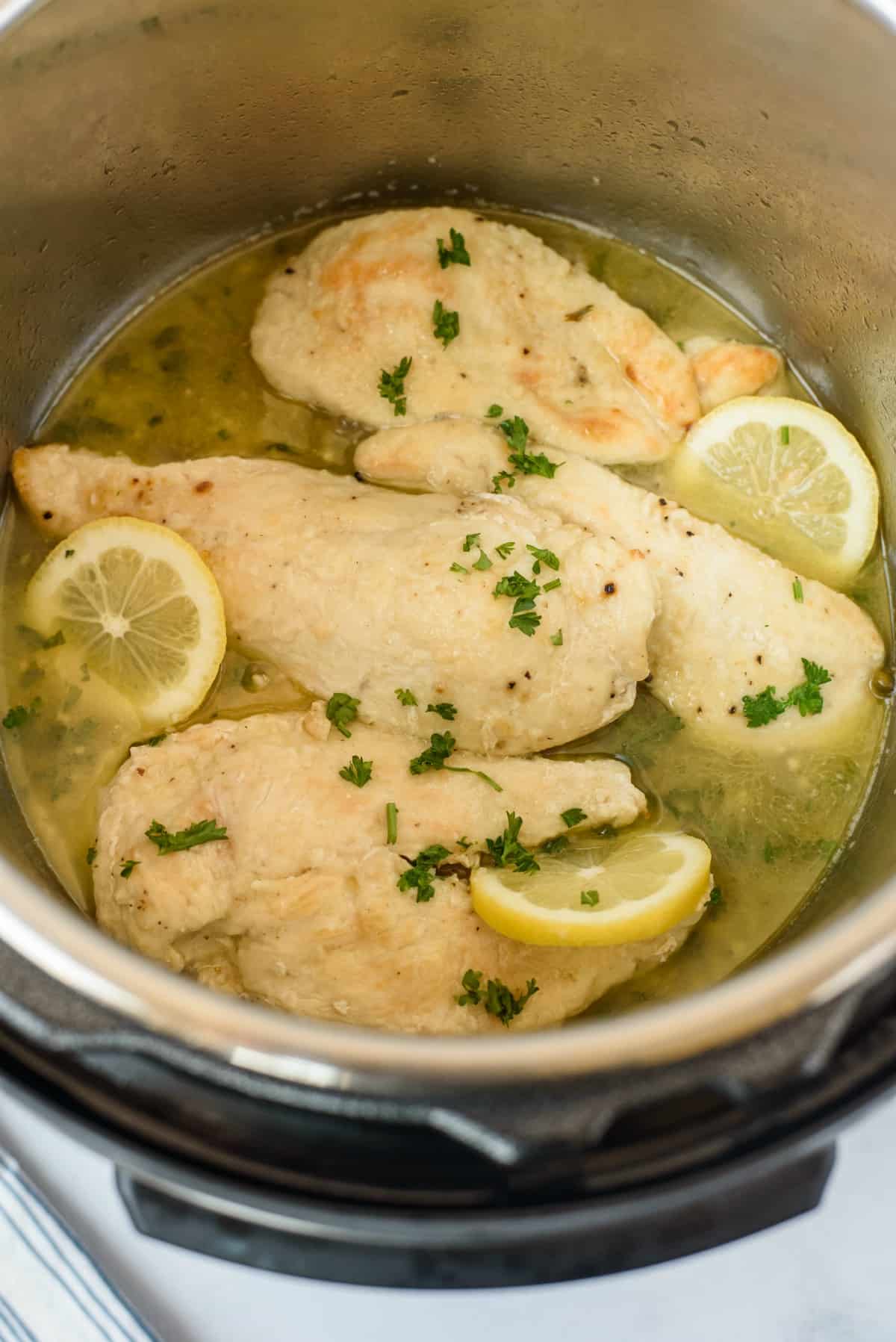 Ingredients Needed
What you need to make Instant Pot Chicken Piccata:
Chicken breasts (skinless and boneless) – You can also use sliced chicken tenders!
Olive Oil
Flour
Lemon
Dry white wine
Chicken broth
Garlic
Butter
Capers
Fresh parsley (to garnish)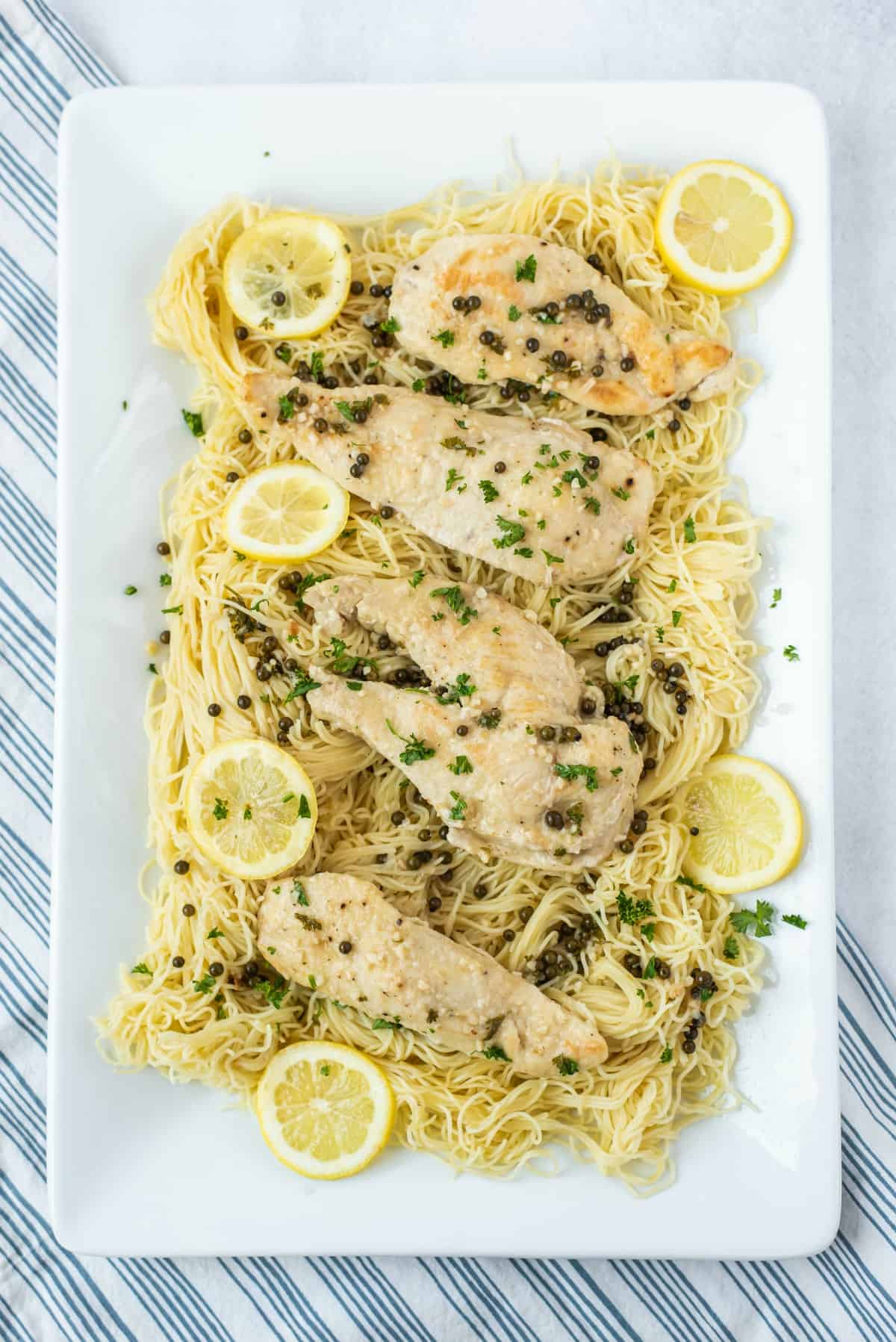 How to Make Chicken Piccata in the Instant Pot
This recipe was created for a 6 quart Instant Pot.
STEP 1. Dredge the chicken
Combine flour, salt, and pepper on a large plate. Set aside. Slice chicken breast lengthwise (butterflied) so you now have 4 pieces.
Select the "SAUTE"setting on the Instant Pot and add olive oil to the pot.
While the pot is heating, dredge chicken fillets in flour mixture so both sides are lightly coated.
STEP 2. Brown the chicken
Place the dredged fillets in the pot and brown about 2 minutes each side. Work in batches here if you need to to avoid overcrowding the pot. Transfer the chicken from pot to a plate.
STEP 3. Make the Piccata sauce
Add broth and wine to pot and deglaze the bottom, using a wooden spoon to scrape up all the bits and browned pieces stuck to the bottom.
Turn off the pot. Add garlic, butter, juice of one lemons, and the capers. Stir once, then place the trivet (if you have one) in the bottom of the pot Place chicken back in pot on top of trivet.
If you don't have a trivet: Place the chicken directly in the broth mixture to finish cooking.
STEP 4. Pressure cook
Lock the lid in place and set vent to "SEALING". Cook on HIGH PRESSURE for 3 minutes. When pot beeps, allow to naturally release for 10 minutes.
Release any remaining pressure by using the quick release VENTING valve, then remove lid.
Remove chicken and trivet and set aside. To thicken the sauce a bit, set pot to SAUTE and allow to simmer and bubble for 2 to 3 minutes. Turn off the pot and place chicken back in to coat with sauce.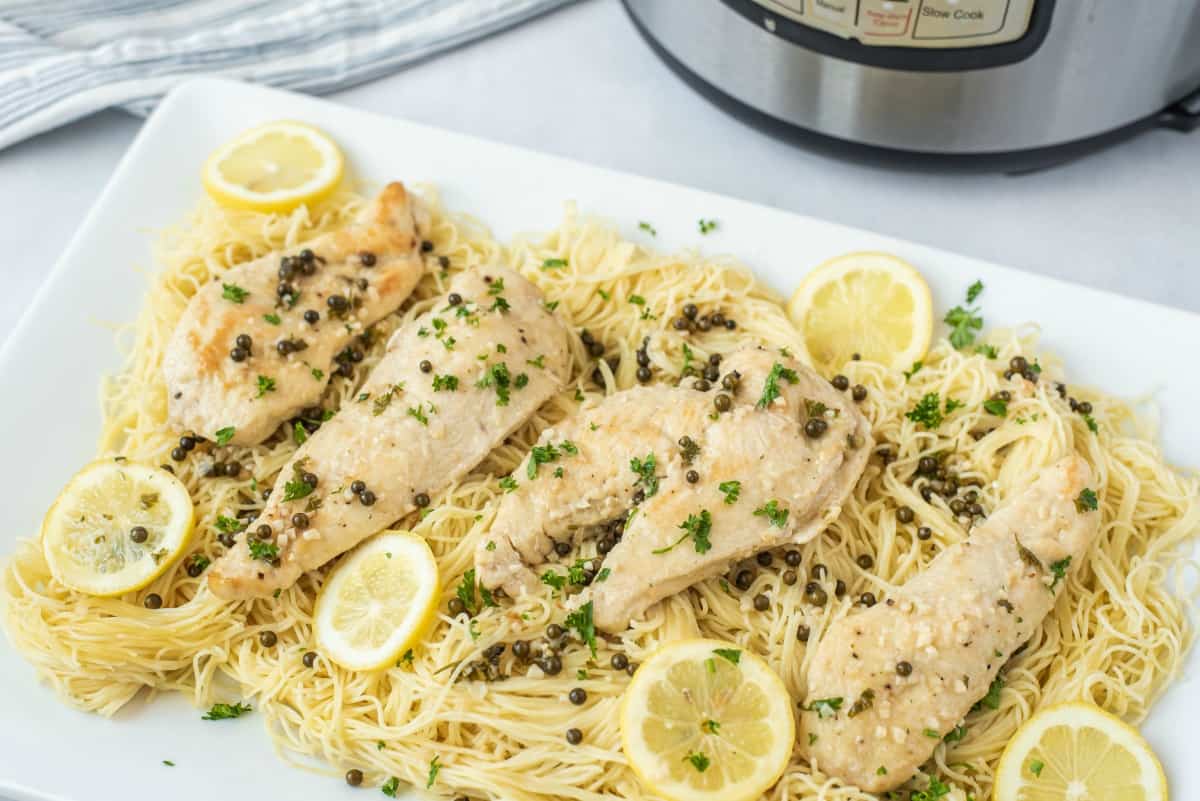 Serving Suggestions
For a complete meal, whip up a classic Italian Salad to get those extra greens.
Don't forget to start your Italian dinner with an appetizer of homemade bruschetta.
A big bowl of Chicken Gnocchi soup is a great first course (or would that be second course???). Creamy and delicious.
A side of roasted broccoli and zucchini is always a delicious and easy idea!
Don't forget the dinner rolls or garlic bread!
Serve Instant Pot Chicken Piccata warm over rice, pasta or even mashed potatoes. Garnish with chopped parsley or lemon wedges and you're ready to enjoy this classic Italian dish!