This tasty, Copycat Chick-fil-A Chicken Salad sandwich is made with breaded chicken, pickle relish, celery, eggs, and mayo. What's not to love about this iconic salad?
We've got the perfect copycat KFC Coleslaw Recipe for you too! If you love Panera, try this Copycat Panera Macaroni and Cheese next.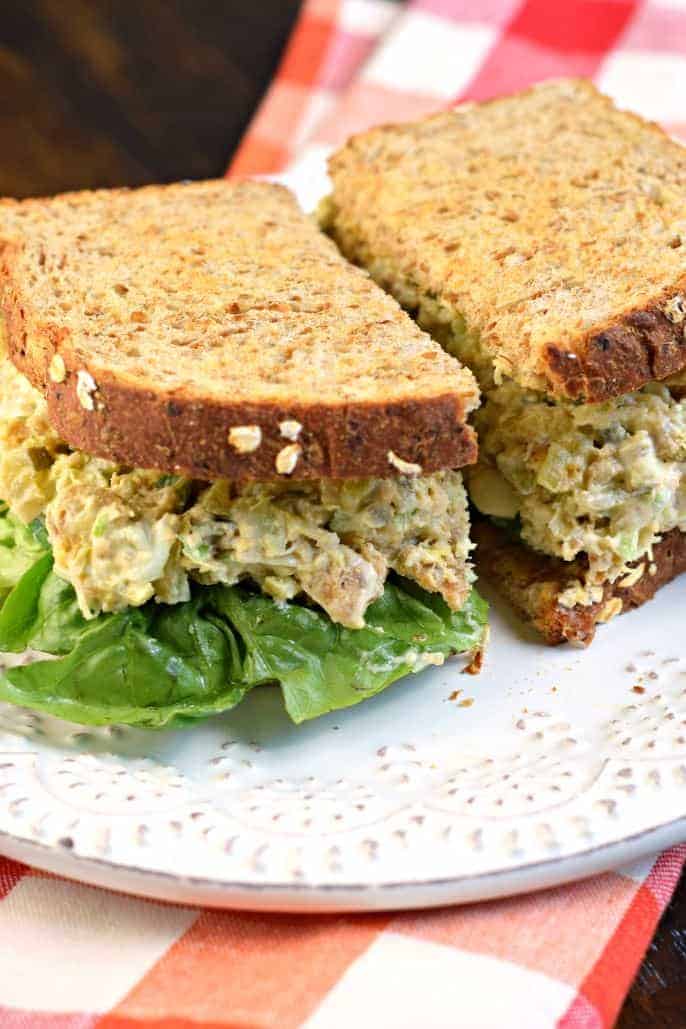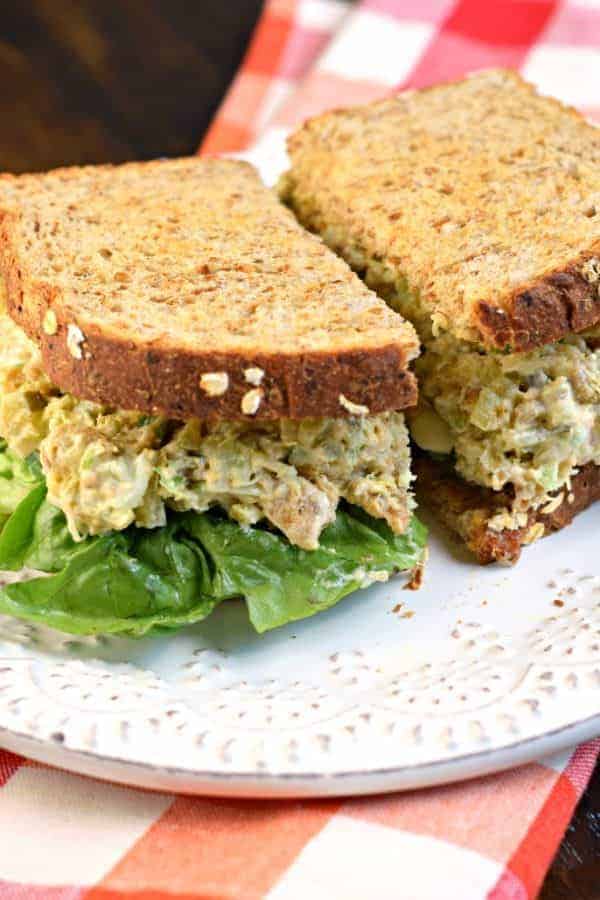 Why this Recipe is Best
Made with breaded chicken and eggs.
Tangy creamy dressing.
Simple ingredients.
Minimal chopping required.
Tastes just like chick-fil-a!
Remember when Chick-fil-A discontinued their coleslaw recipe? Fortunately I crafted a Copycat Chick-fil-A coleslaw and it's become one of our favorite picnic foods in the summer.
Now, they're discontinuing another menu favorite, the chicken salad. After the success of my copycat coleslaw recipe, I was confident I could work the same magic on chick-fil-a chicken salad!
So next time you're hankering for a trip to the drive-thru, make this easy chicken salad sandwich at home instead.
Ingredient Notes
Breaded chicken breasts – We use frozen chicken breasts, cooked, cooled, then cut into small pieces.
Celery – Gives this chicken salad a satisfying CRUNCH.
Pickle relish – I use dill relish for a little extra tang. Sweet relish works too if you like a sweeter flavor.
Hard boiled eggs – Make sure your eggs are cooled before adding them to the salad.
Mayonnaise – We use real mayo here for best (and most authentic) creamy dressing.
Easy Instructions
First, cook the frozen chicken breasts according to package directions. Cut the chicken into cubes and let it cool.
Add chicken to a food processor with the remaining ingredients. Pulse for a few seconds until the ingredients are combined but the salad is still slightly chunky.
Serve right away or store in the fridge until ready to eat.
Tips and Tricks
Make it a sandwich. Spoon the chicken salad onto toasted bread or a croissant for the best ever chicken salad sandwich!
Do not over blend. When using the food processor, use the pulse setting to give you more control over the consistency of the finished salad. You want it a little chunky, not pureed or blended.
Use leftover homemade chicken breasts. If you have leftover cooked chicken in the fridge, feel free to use those instead of frozen!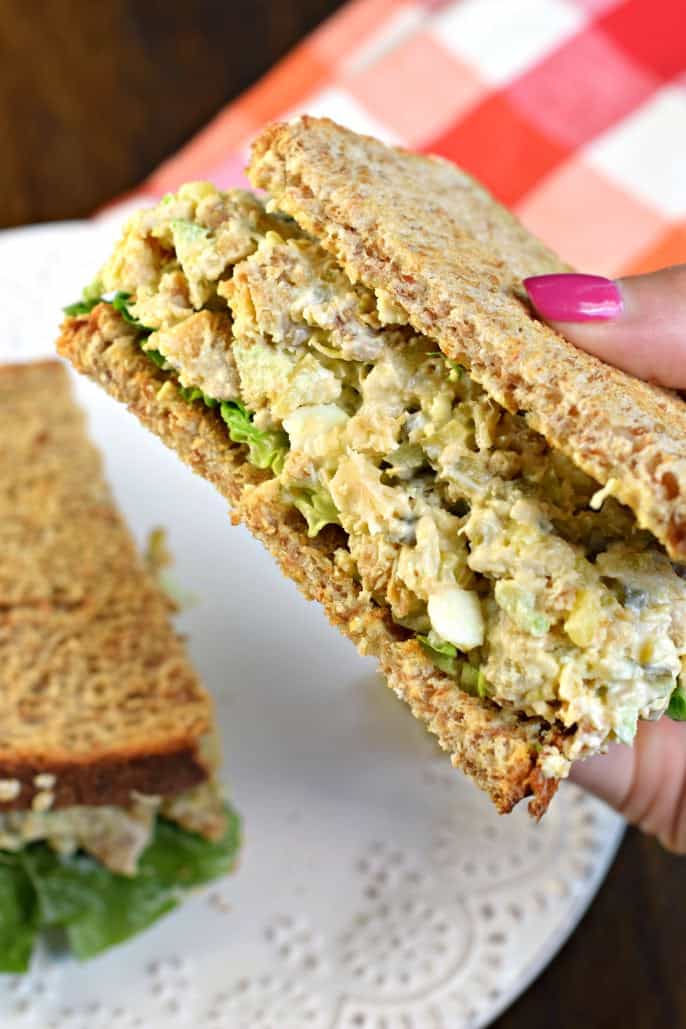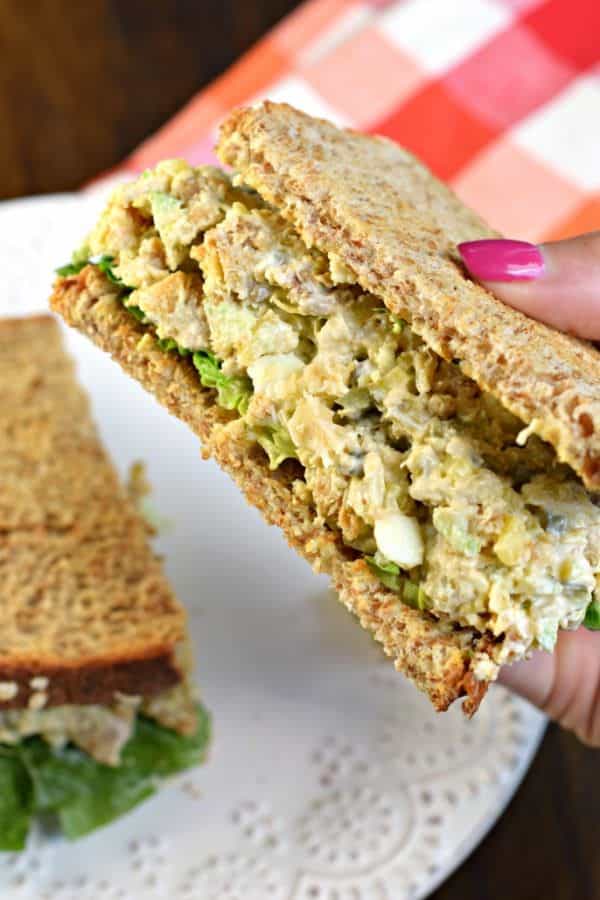 Recipe FAQs
Can I make this salad without a food processor?
Absolutely. If you don't have a food processor, use a knife to finely chop the chicken, eggs and celery. Then toss together with the other ingredients in a large bowl.
It takes more time but it's just as delicious.
Does chick-fil-a chicken salad have breaded or grilled chicken?
Original chick-fil-a salad was made with fried breaded chicken. But this recipe tastes equally delicious with grilled chicken too. Use whichever one you prefer.
How long does chicken salad keep?
This chicken salad is best enjoyed within 2 days of preparation. Make sure to keep it covered and chilled in the refrigerator until you're ready to enjoy it.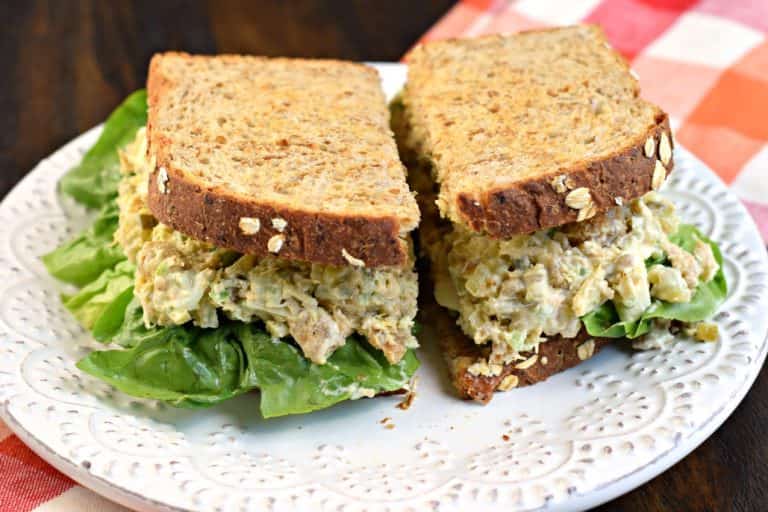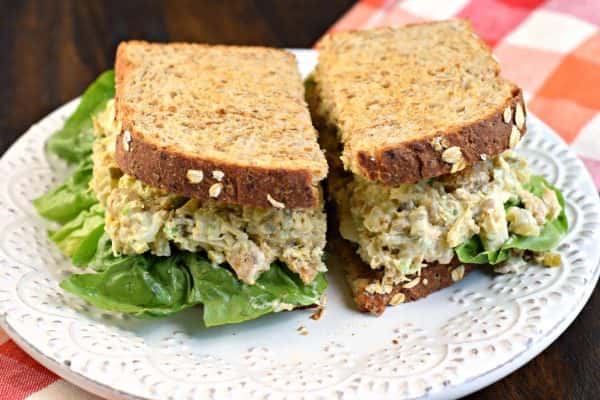 More Copycat Recipes
Make the best Chicken Salad Sandwich at home with this copycat Chick-fil-a recipe! It's a quick and easy lunch that'll quickly become a family favorite.