Slow Cooker Orange Chicken is easy to make and insanely delicious! You'll love the sticky sweet sauce with juicy chicken and just the right amount of spice. Better than takeout!
You don't have to order take out to enjoy your favorite Chinese restaurant dishes at home. Try this Chicken Fried Rice recipe or these homemade Lettuce Wraps and have a "fake out take out" night!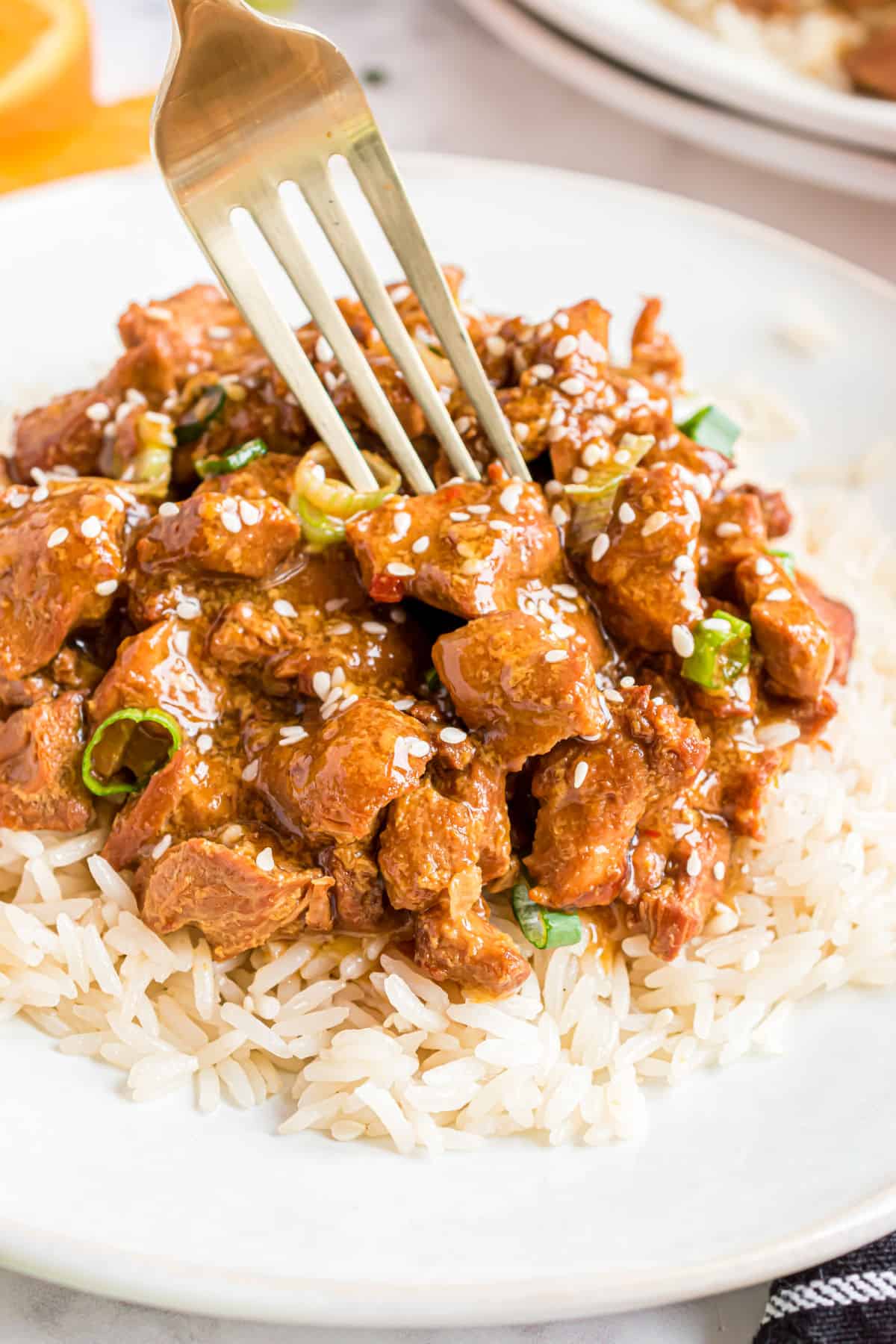 Why Use the Crockpot
Today's recipe is a slow cooker version of long time family favorite. Orange chicken!
Orange chicken tastes delicious pretty much no matter what cooking method you choose. I've been making this Panda Express orange chicken for years. This Instant Pot orange chicken method is another favorite.
Using the slow cooker to make orange chicken has a few advantages over other versions.
The Crockpot makes it easier! You just put the chicken and sauce ingredients in the pot and let it cook.
Slow cooking makes the chicken more flavorful. Cooking it long and slow allows the chicken to absorb all the tangy sweet flavor of the orange glaze.
No need to heat up the stove. Crockpot orange chicken is the perfect solution for a busy day or summertime, when you don't want to raise the temperature of your kitchen.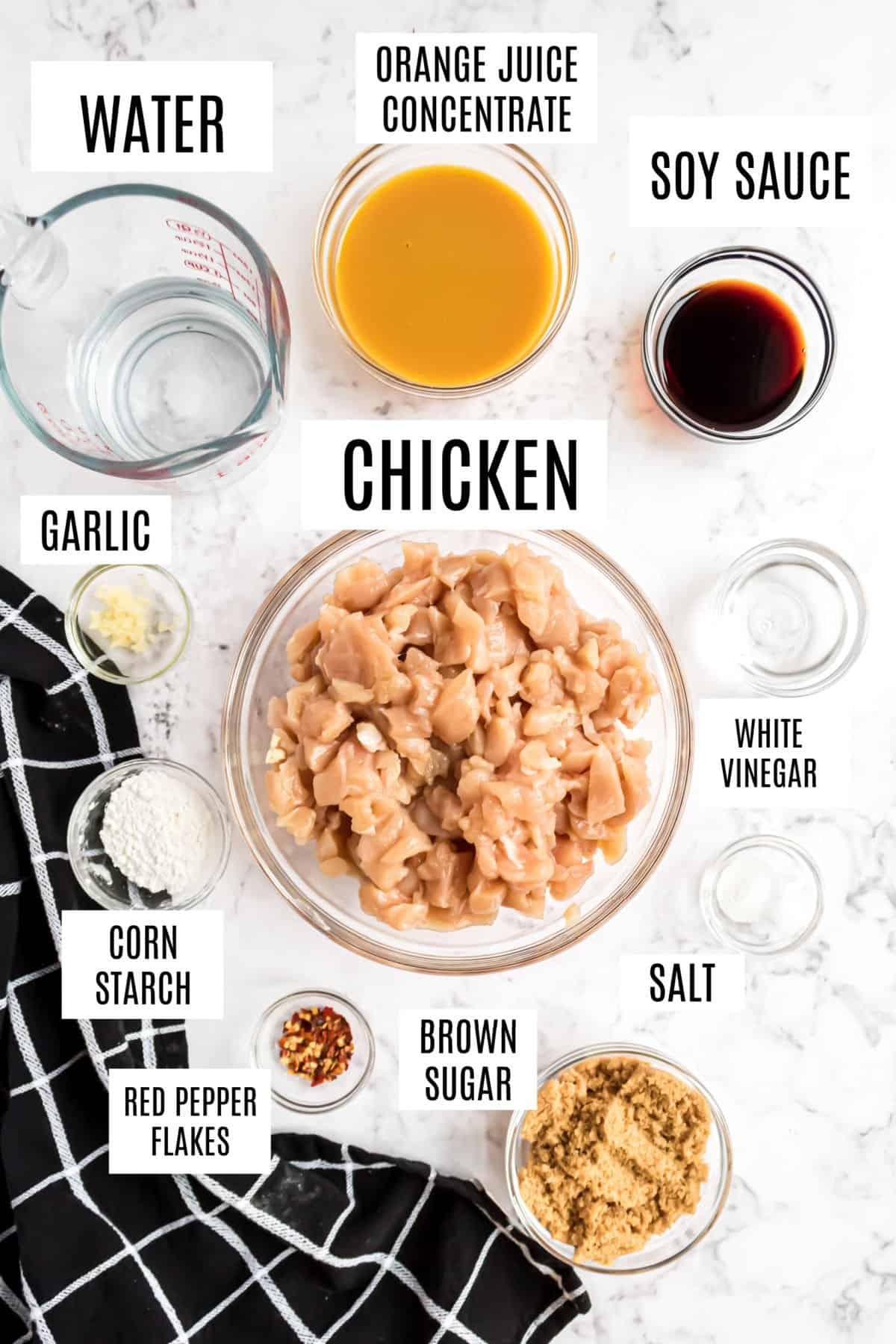 Ingredient Notes
We love that this easy dinner recipe has regular ingredients that you probably already have in your home!
Chicken – We used chicken breasts for this orange chicken. Boneless skinless chicken thighs can also be used.
Orange juice concentrate – This gives the sauce its orange flavor without watering it down.
Crushed red pepper flakes – A little bit of heat balances out the sweetness of the orange sauce. You can reduce or omit the red pepper if you don't want any spice.
Cornstarch – This is mixed with water to form a "slurry" and stirred into the slow cooker orange chicken in the last 15 minutes of cooking. It thickens the sauce, making it look and taste just like your favorite take out version.
Tips and Tricks
Enjoy the orange chicken over a bed of jasmine rice garnished with fresh green onions.
For a lower calorie option, serve the chicken over cauliflower rice or in lettuce wraps!
Store leftovers in an airtight container. Reheat in the microwave or on the stove top and enjoy within 3-5 days.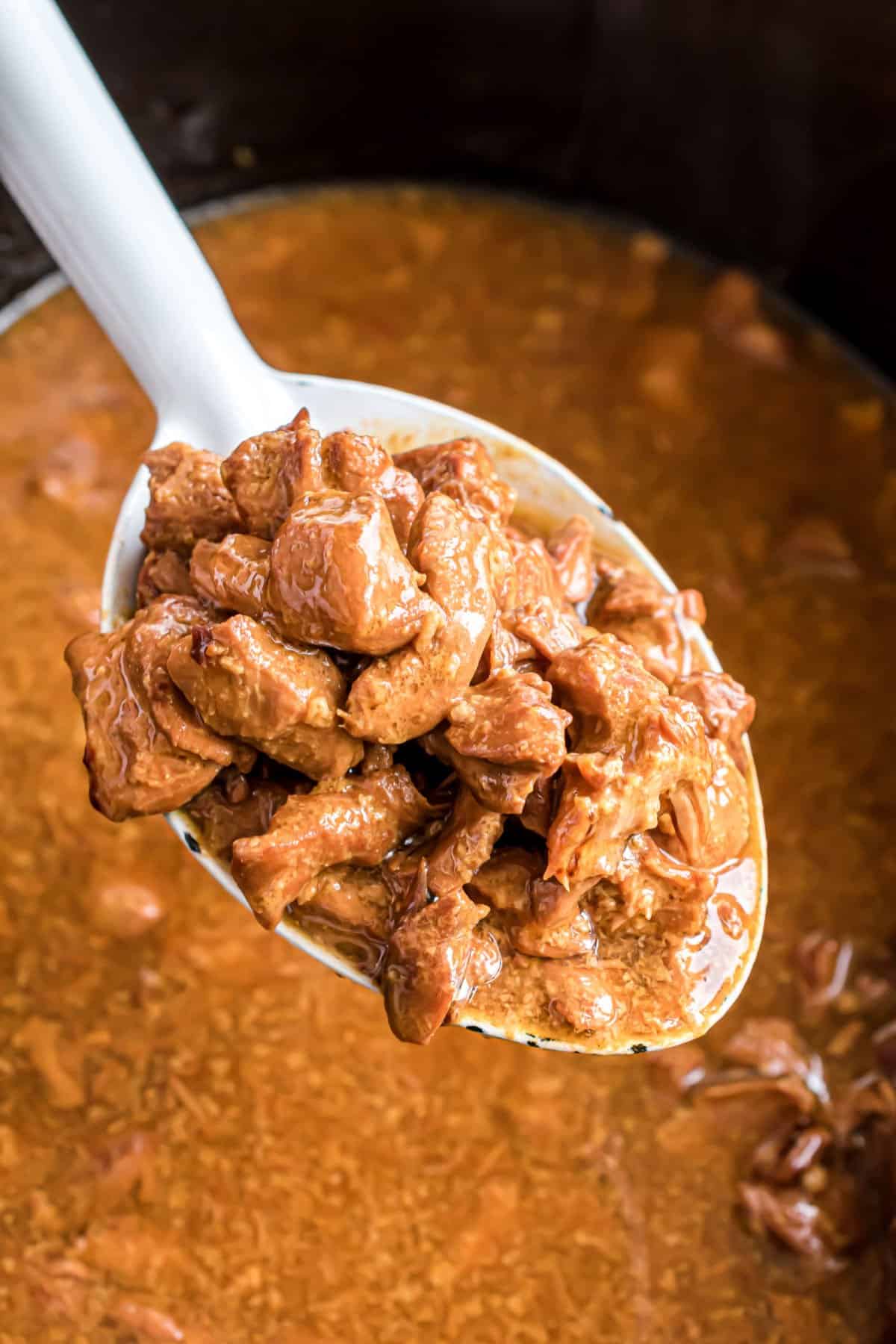 Recipe FAQs
Is this orange chicken breaded?
No, this slow cooker orange chicken recipe does not use breaded chicken. Instead, fresh chicken breasts are slow cooked right in sauce making them juicy and tender.
Can I use fresh squeezed orange juice instead of concentrate?
I don't recommend using fresh squeezed juice. The concentrated juice is diluted by the soy sauce, vinegar and water to give this sauce a perfect orange-y taste.
Fresh squeezed juice would make the sauce watery with a weaker flavor.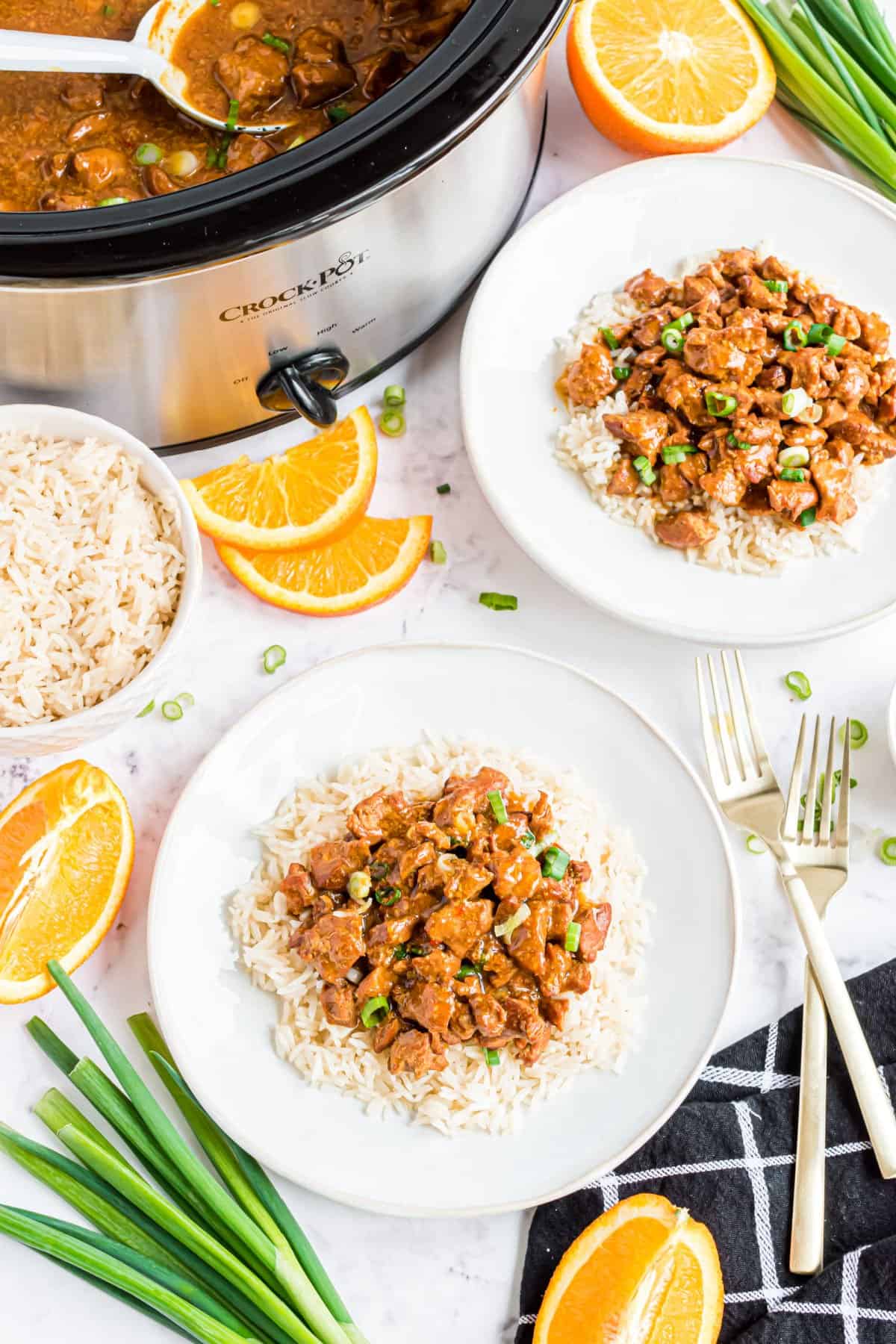 Making Slow Cooker Orange Chicken is just as easy as takeout! Treat yourself (and your budget) to this easy homemade version of the popular American Chinese restaurant dish.