You'll love how easy this Slow Cooker Orange Chicken recipe is to make. Oh, it's also insanely delicious too!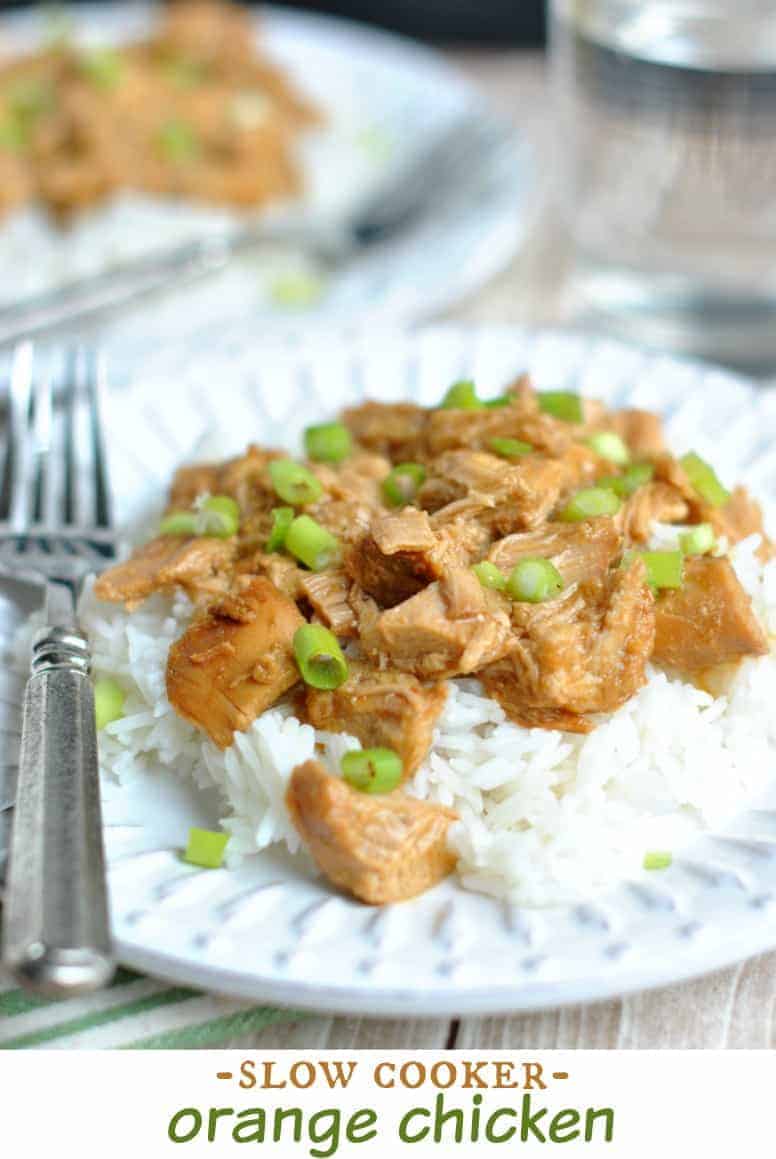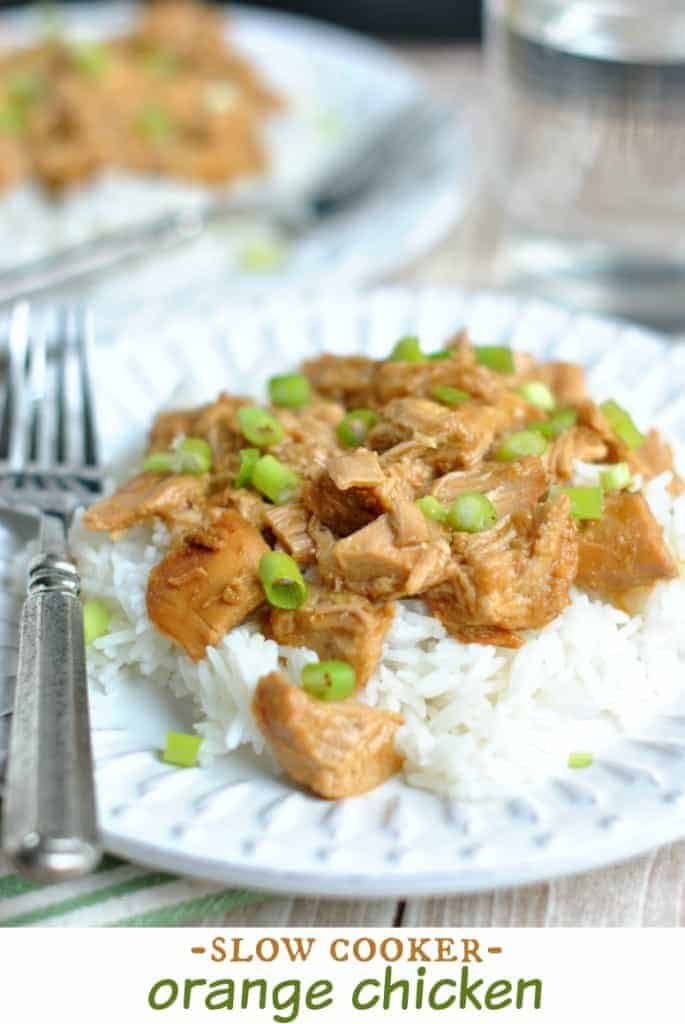 My husband and I have been married for almost 20 years. TWENTY YEARS!
It's crazy to even think about how long we have been together. We met when I was 19yrs old. I've been married to him longer than I have lived without him! So many years, so many memories, and so many traditions!
One of our favorite traditions has been to order Chinese food for our anniversary. It started when we were first married. We didn't have much money to go out for fancy food, so we would order a Chinese dinner and have a bottle of wine together. Many times this was done after our little ones would be tucked into bed.
The tradition of Chinese dinner for our anniversary has kind of always "stuck." Just like us! (cheesy much?)
We do still enjoy our take-out on our anniversary, but our kids have learned to love Chinese food as well! I try to limit how often we order out, so learning to make it at home has been quite a challenge for me. Not necessarily the making of the food, but the mind shift of how much easier it is to order our favorite take-out!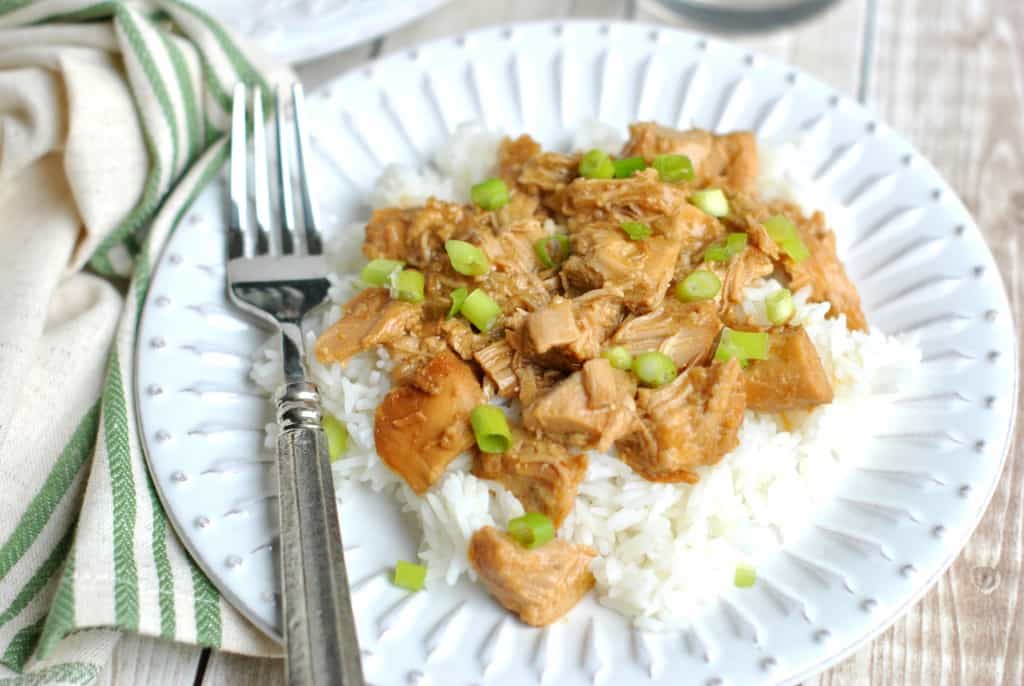 So far, though, I have mastered the Chicken Fried Rice recipe and we seem to enjoy it as much as the take-out version! I've also made a classic Orange Chicken recipe, that takes a lot of work (if I'm being honest) but the flavor is SPOT ON to take out! And now, I've got a delicious Slow Cooker Orange Chicken recipe too. I made this recipe a tad easier too by cooking it in the slow cooker all day. The chicken becomes so tender and flavorful, and perfect on a bed of rice.
I've even got an easy Beef Broccoli recipe your family will LOVE!
Do you have family traditions centered around food? I'd love to hear about them! A favorite restaurant? Or a favorite recipe? Now that the holidays are past us, is there a special tradition you have this time of year?
Be sure to head on over to Food Fanatic and print the Crockpot Orange Chicken recipe!
Connect with Shugary Sweets! Be sure to follow me on my social media, so you never miss a post!
Facebook | Twitter | Pinterest | instagram