Cherry Chocolate Chip Swiss Meringue Frosting, Dark Chocolate Cupcakes and a Chocolate Covered Cherry. Need I say more?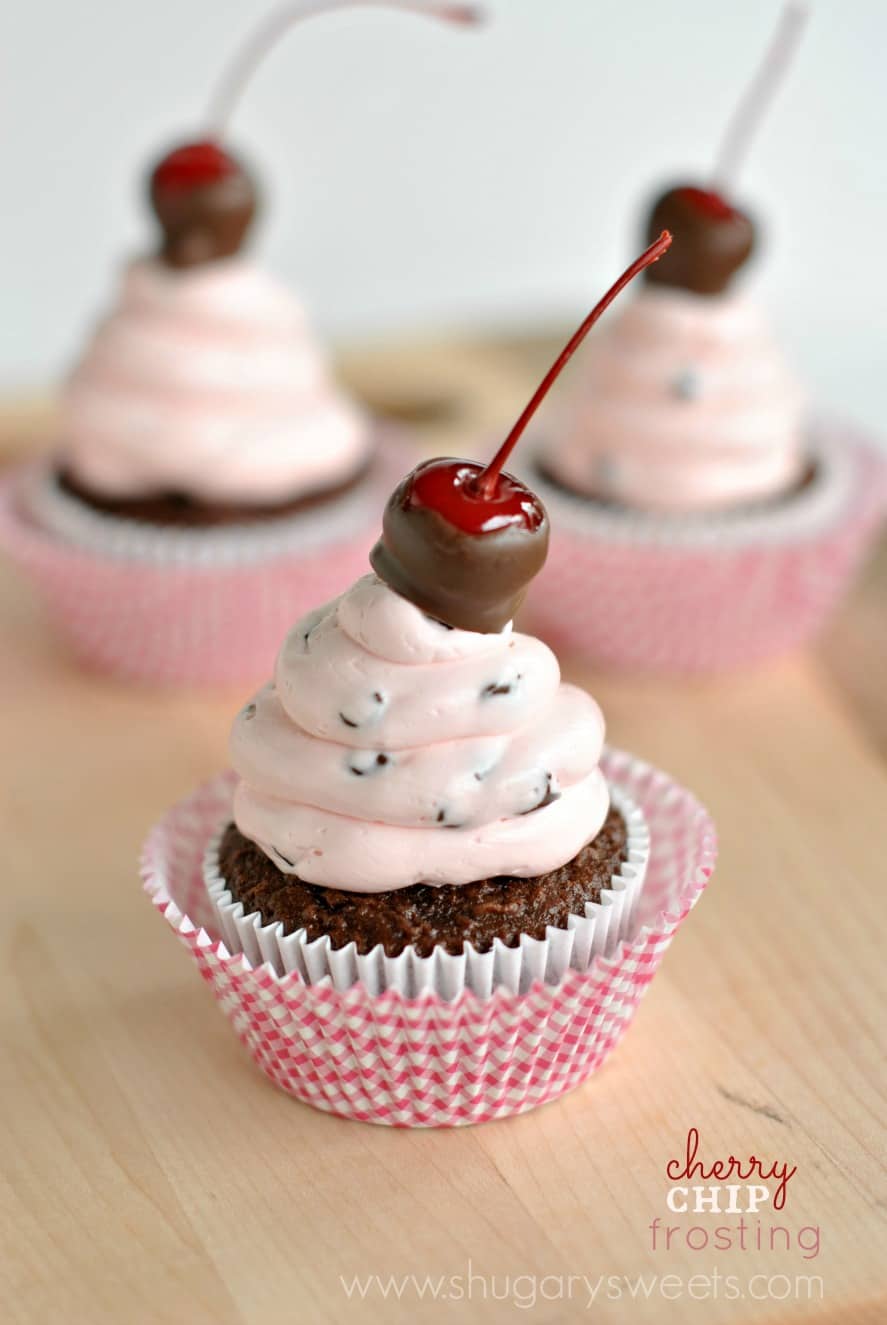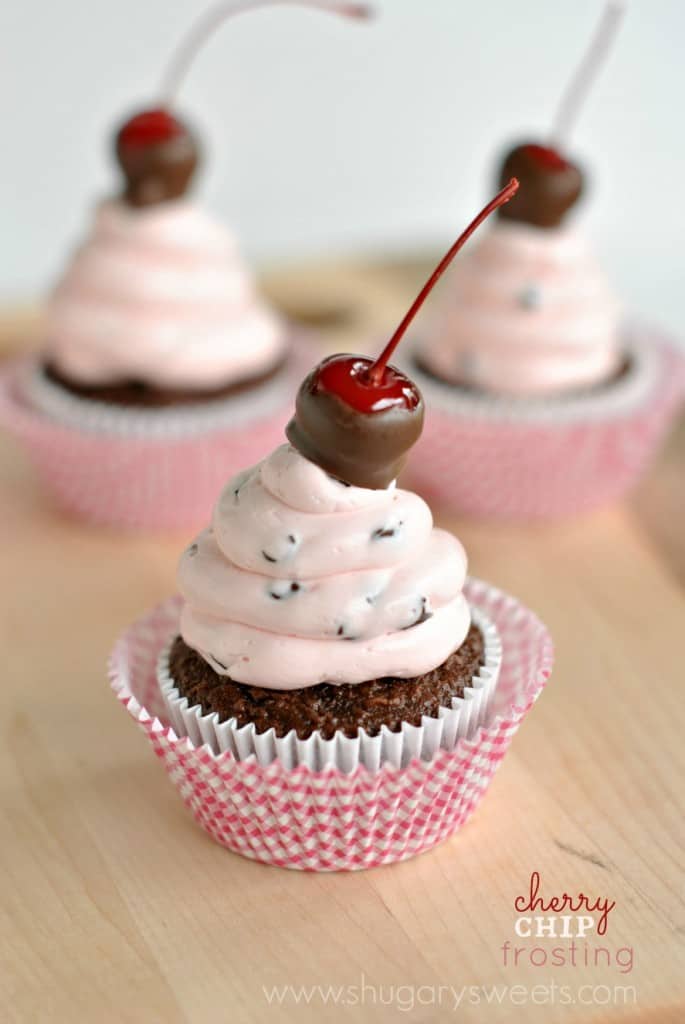 Do you have any idea how long it's been since I shared a cupcake recipe?
I'm sorry. That is completely unforgivable on my part. I hope I can make it up to you all. Will this Cherry Chocolate Chip Cupcake help?
I've been crazy excited the past couple days, trying to decide which frosting recipe to share first. I finally closed my eyes and drew a name.
Cherry Chocolate Chip Swiss Meringue Frosting.
If you're new to Swiss Meringue style frosting, don't be afraid. It may seem intimidating, but read through the directions before starting.
It's such a smooth, buttery frosting and it's perfect with the cherry and chocolate. You may remember this Salted Caramel Swiss Meringue frosting from awhile back. Both are awesome.
I used my favorite dark chocolate cupcake recipe as the base for this delicious cupcake! ENJOY!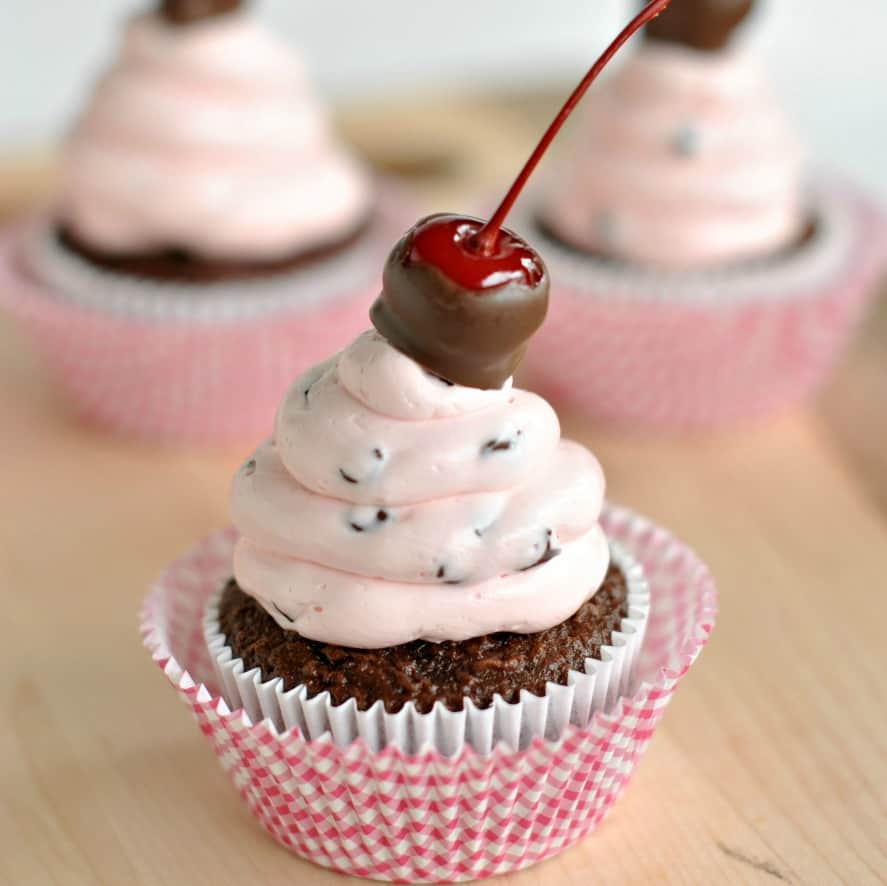 Love FROSTING?
Here are a few of my favorite recipes….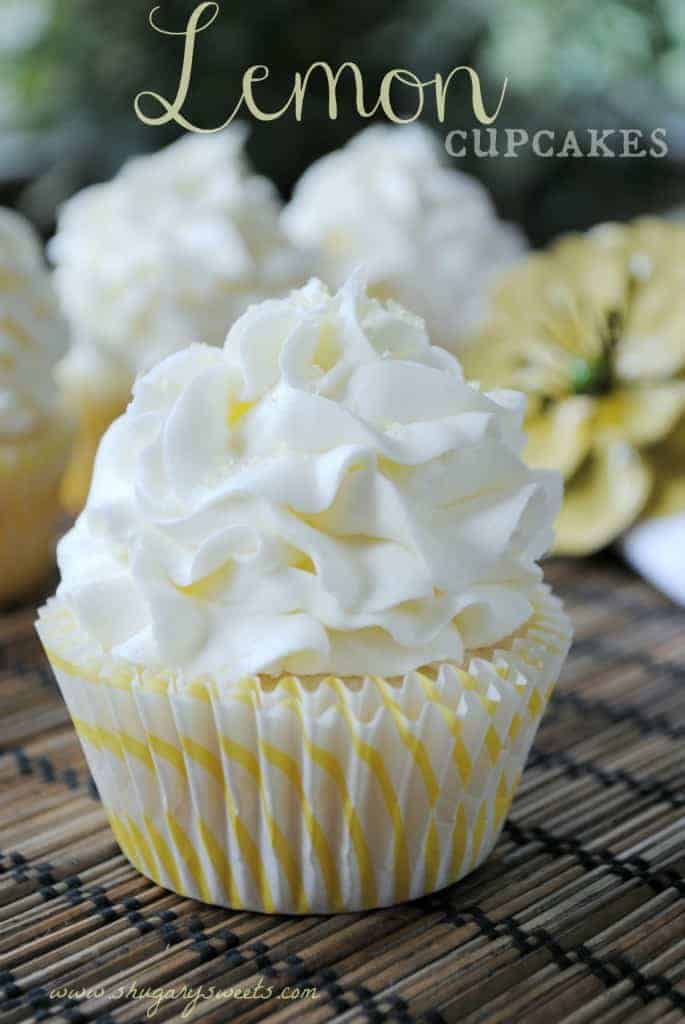 Lemon Cupcakes with Lemon Buttercream. One of my most popular recipes. One bite and you'll understand!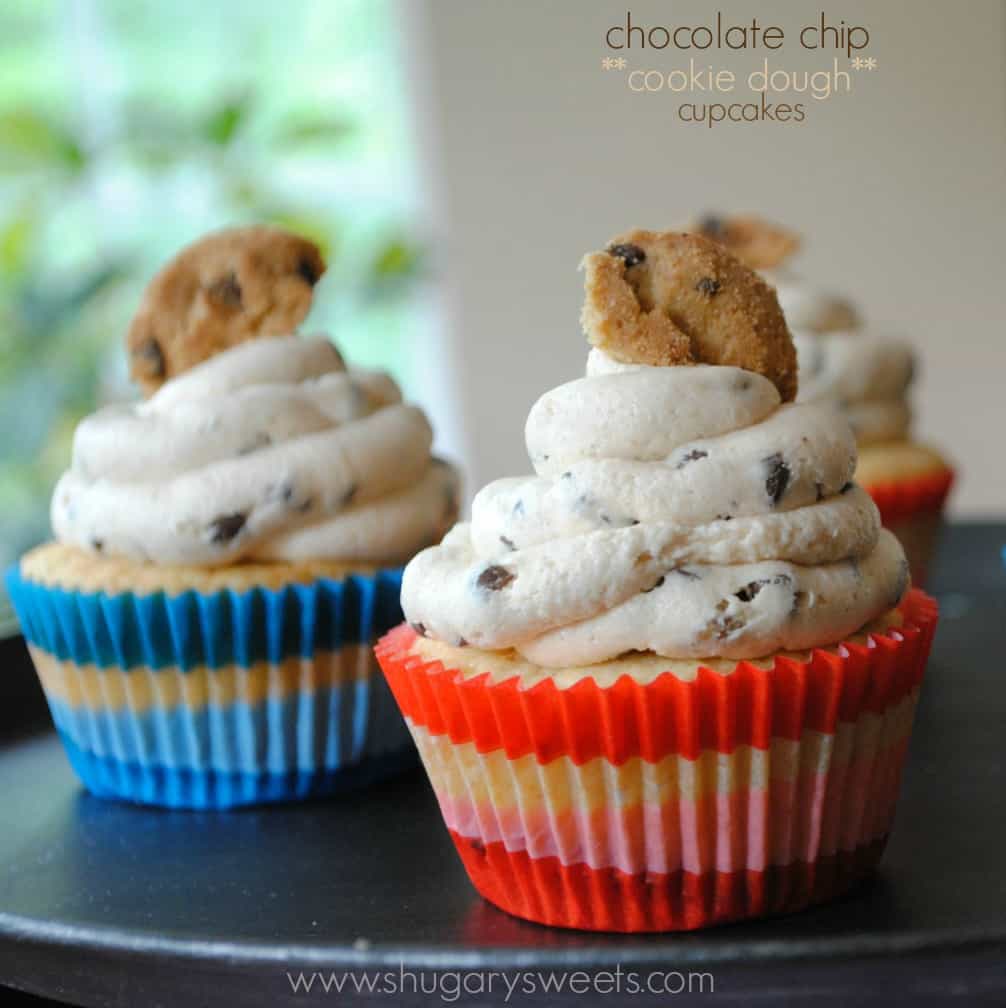 Chocolate Chip Cookie Dough Frosting…yes, frosting that tastes like cookie dough!!!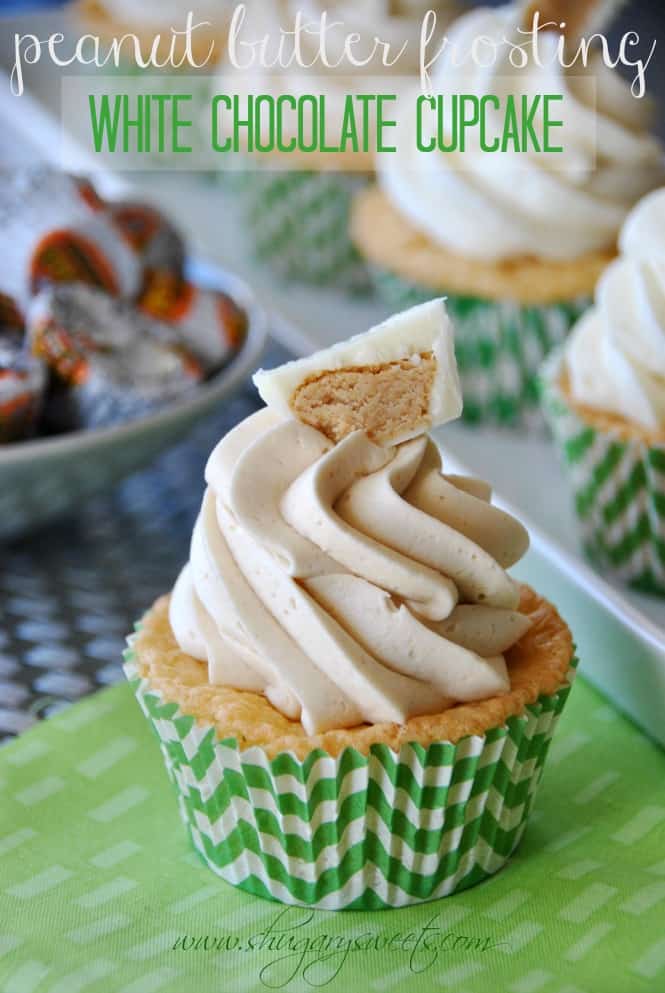 White Chocolate and Peanut Butter Frosting