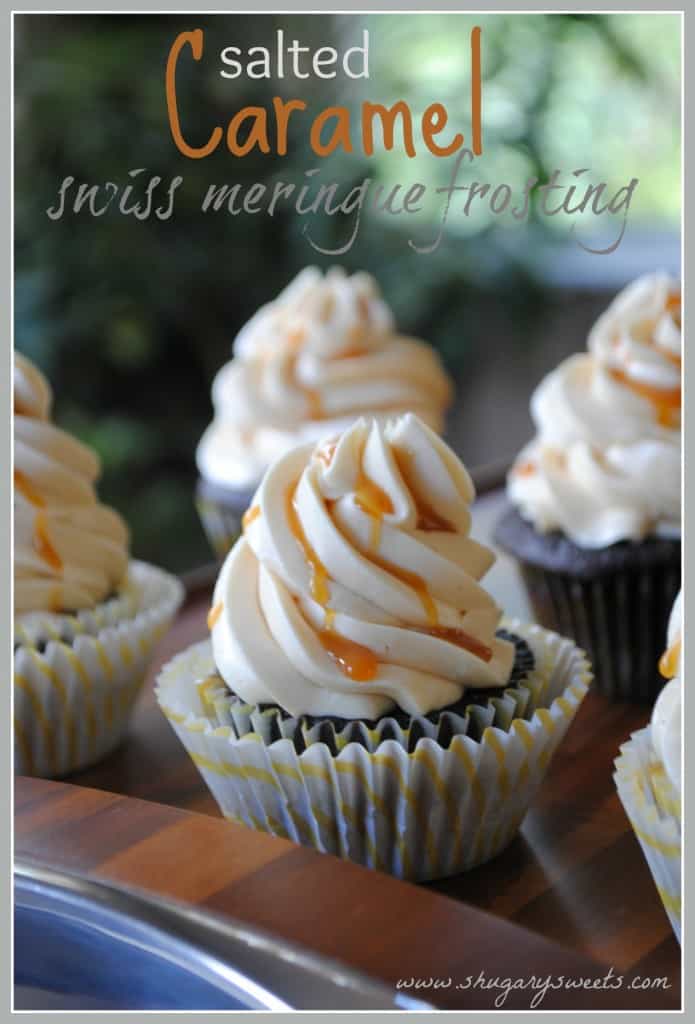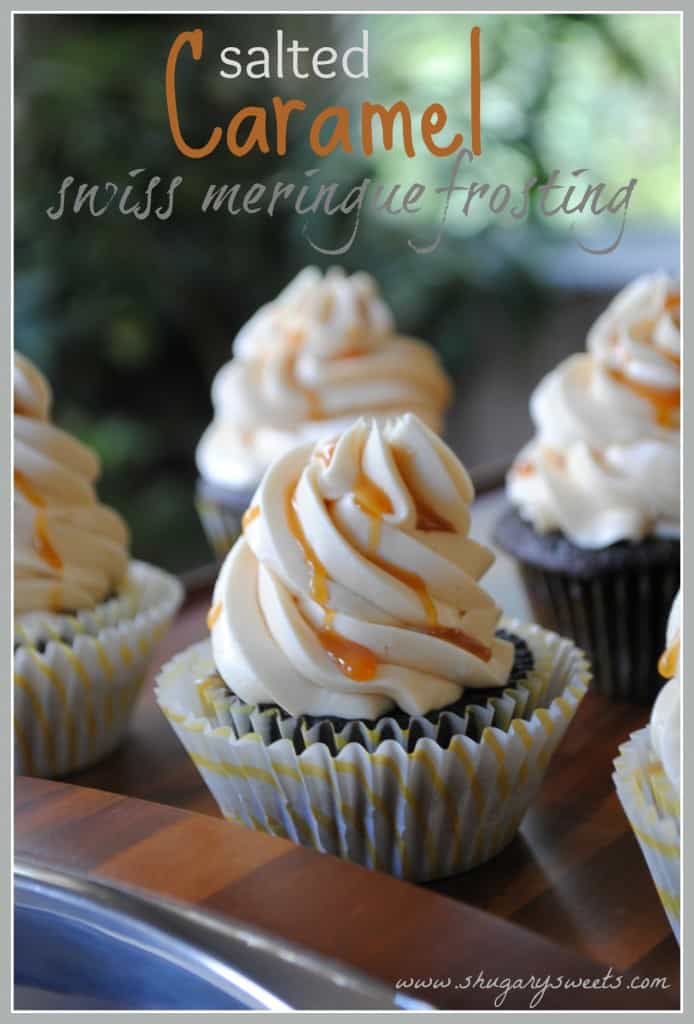 Swiss meringue frosting.
Have you made this before?
This was my first time making it. I know. For as many cupcakes as I bake, I've never ventured into Swiss Meringue.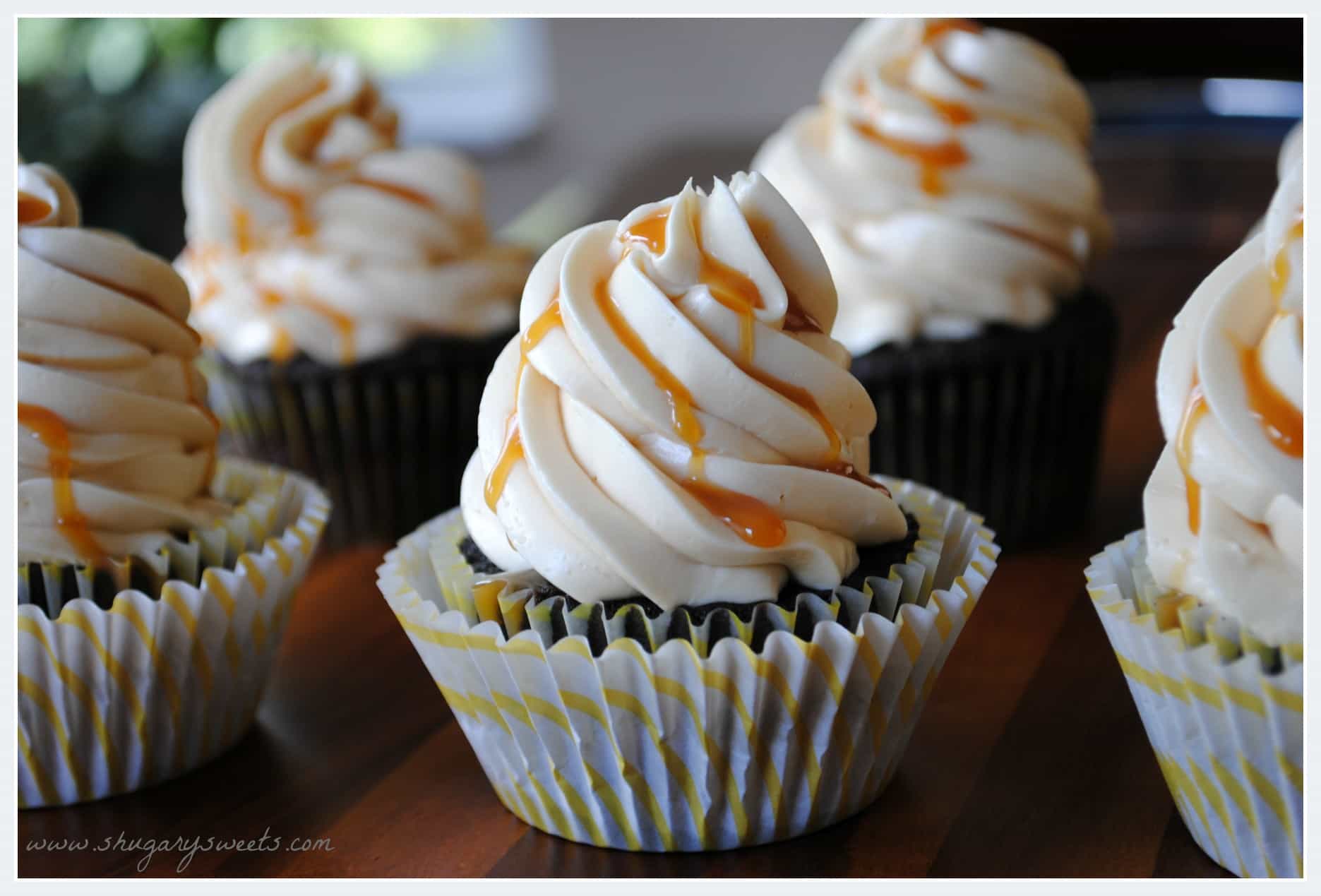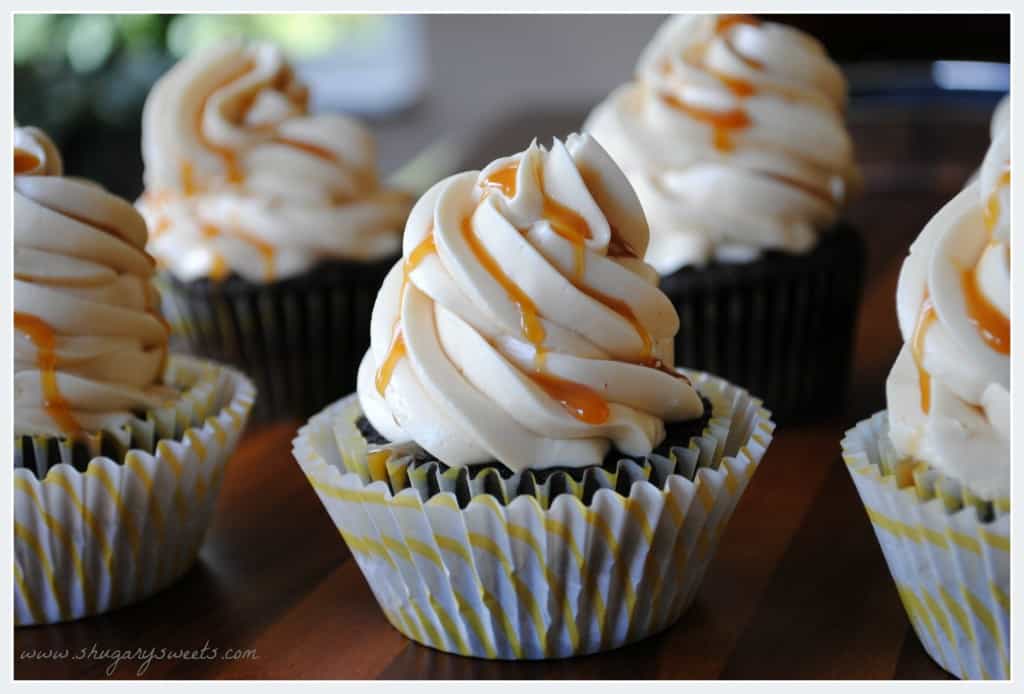 However, my first experience tasting swiss meringue was several years ago.
I have to admit, I wasn't a huge fan. I think you need the RIGHT flavor to make it work. It's so buttery and smooth, and let me just say goes PERFECT with caramel.
I paired this frosting with my Dark Chocolate cupcake recipe.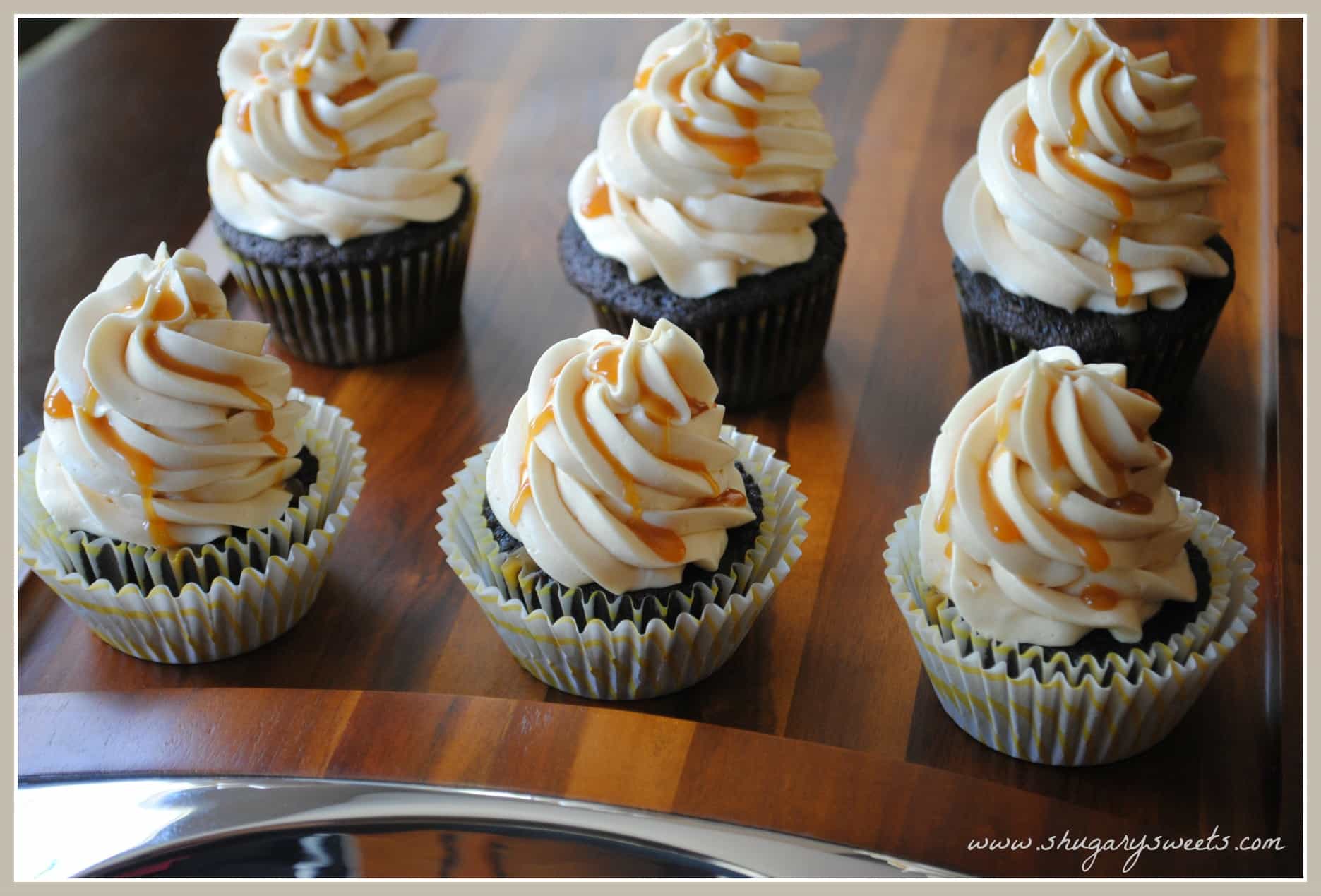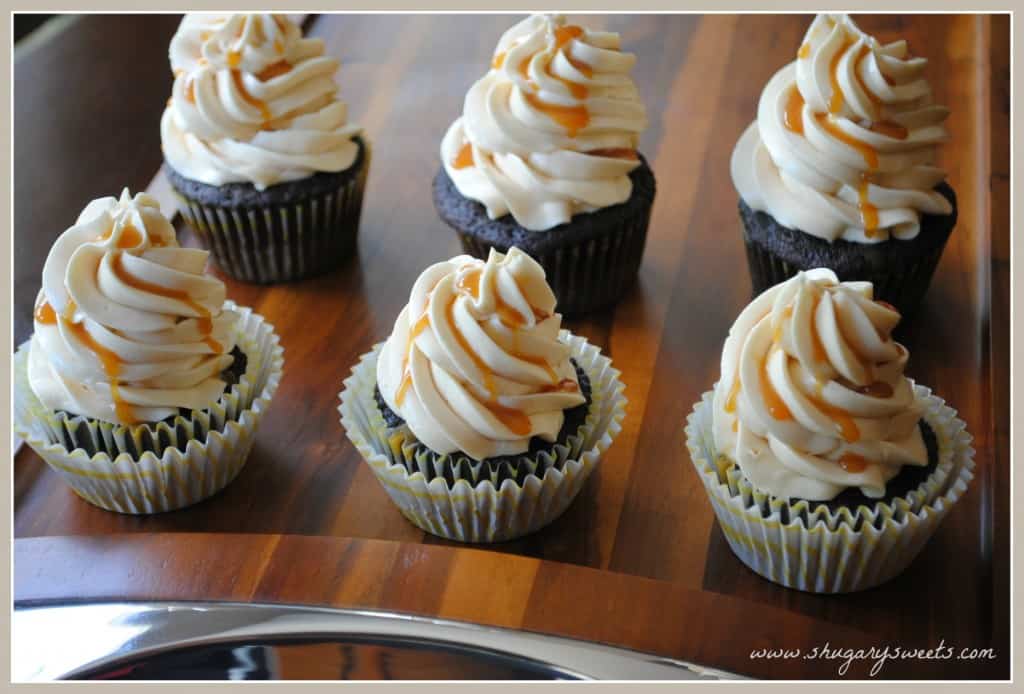 Don't they look like ice cream cones? Kinda? Sorta?
Salted Caramel Swiss Meringue Frosting
Ingredients
5 egg whites
1 1/2 cup granulated sugar
2 cup unsalted butter, softened
1/2 tsp kosher salt
1 Tbsp vanilla extract
1/2 cup caramel sauce, plus 2 Tbsp (I used Hershey's ice cream topping)
Instructions
Heat a small saucepan with one inch of water on the bottom to boil. Turn to low (simmer). Place mixing bowl over simmering pot. Add egg whites and sugar to bowl, whisk until combined. Use a candy thermometer and continue whisking and heating until temperature reaches 140-150 degrees. (I took mine off at 145 degrees).
In mixing bowl, attached to stand mixer, beat egg whites on medium speed until the egg whites have doubled in size and cooled. For me, this was about 8 minutes.
Slowly add butter, one tablespoon at a time. Keep mixing until all butter has been added. It may appear curdled, but that is okay. Keep mixing. Add salt and vanilla extract. This process took me another 8-10 minutes. When frosting becomes desired consistency, beat in the caramel sauce.
Pipe onto cooled cupcakes! This is enough frosting to pipe HIGH onto 14-18 cupcakes. Or frosts two dozen, not so high.
Drizzle with extra 2 Tbsp caramel sauce, if desired.
**recipe from Sweetapolita