Buttery Shortbread Cookies with chocolate and cherries! They are so easy to make and very pretty too!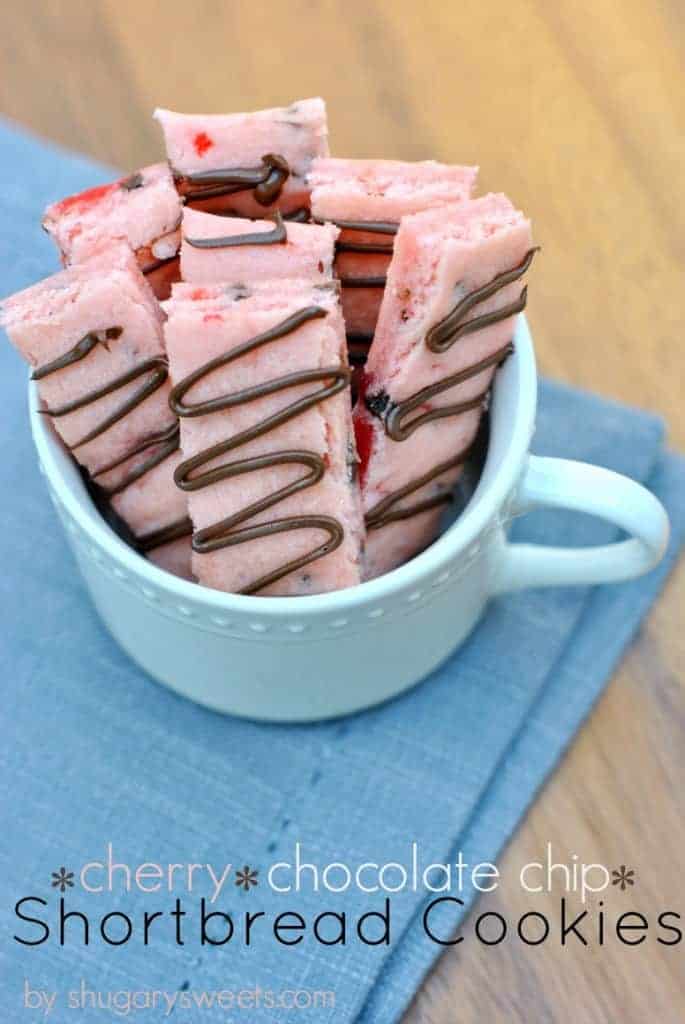 Shortbread cookies are by far one of my favorites. Because you make one batch, there is no waiting and scooping and tray after tray of cookies.
However, you still get 3 1/2 dozen cookies with this recipe, all in under 30 minutes!
Chocolate covered cherries are one of my husband's favorite candies. I'm not a huge fan, I'll be honest. But these cookies are even better than those candies. Seriously, cause they're cookies!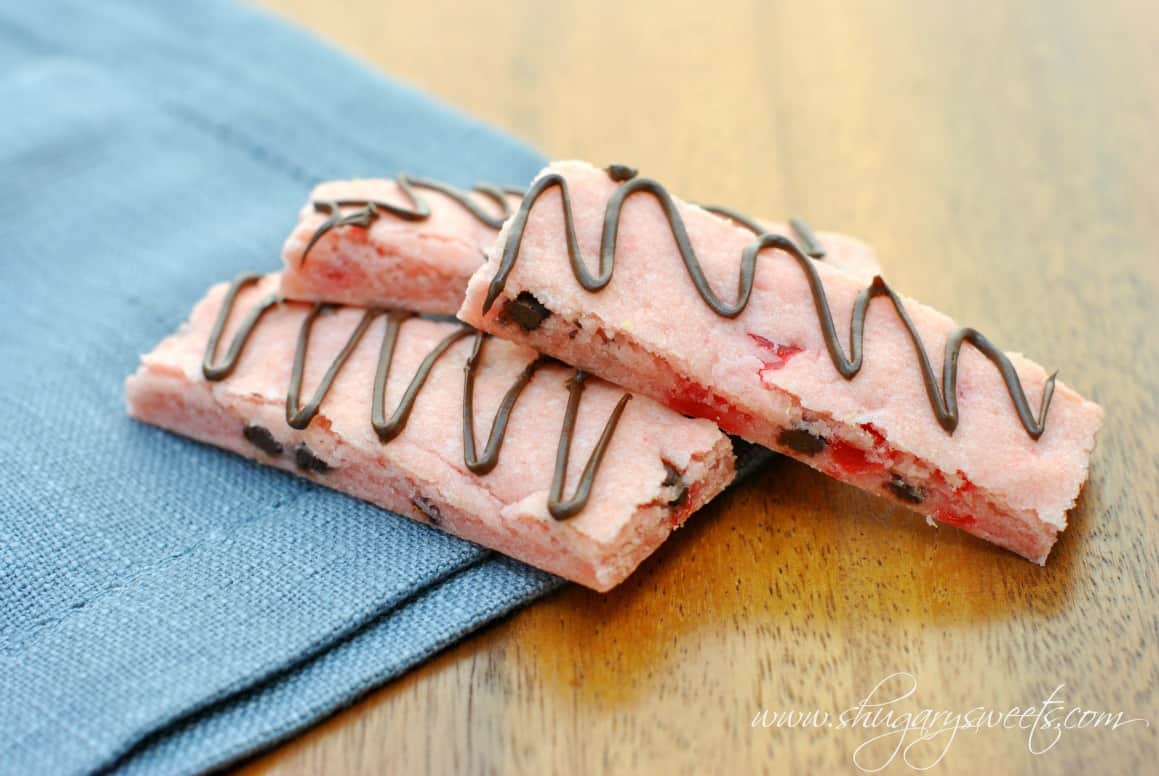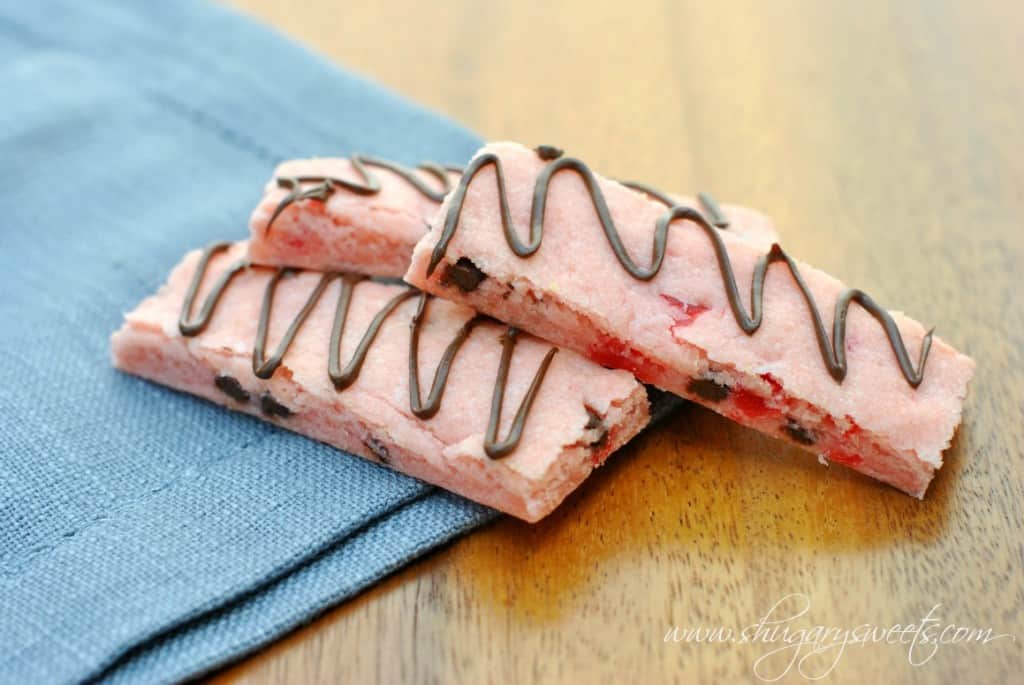 Since today is Father's Day I thought it only fitting to make my husband's favorite candy in a cookie! By using a traditional shortbread cookie base, I added in some maraschino cherries and juice, and of course, mini chocolate chips!
Happy Father's day to the most wonderful man in my life. You are a blessing to our children, patient and kind. You are great with homework (especially since I can't understand 5th grade math) and you are a perfect role model! Thanks honey for being in my life!!
Clearly, I love shortbread cookies! Here are some of my favorites on the blog…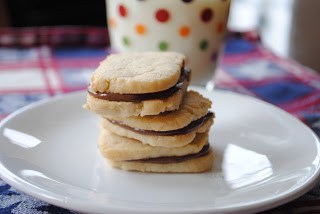 Shortbread Cookies with Nutella filling. Perfection.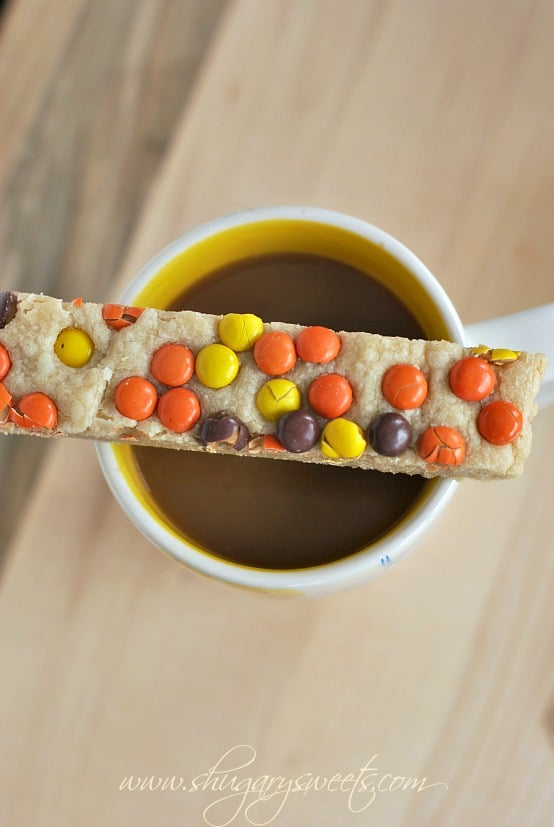 Peanut Butter Shortbread with Reese's Pieces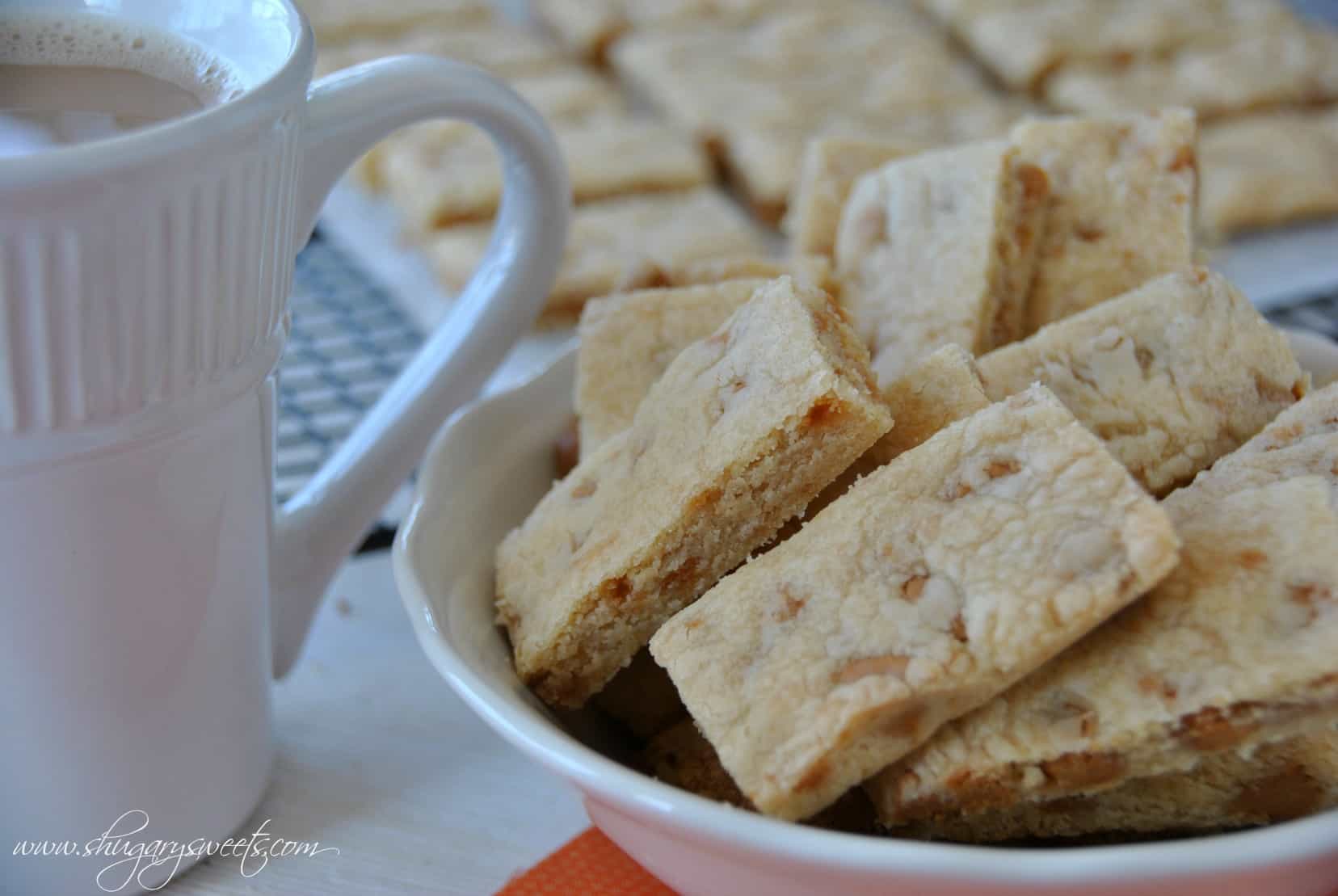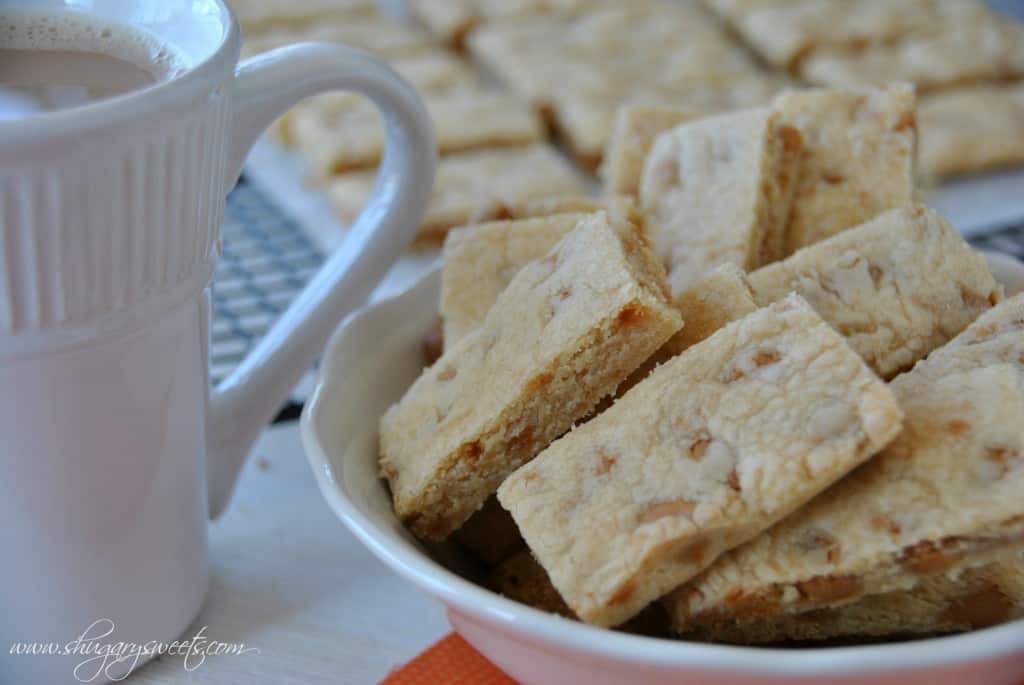 Butterscotch Shortbread Bars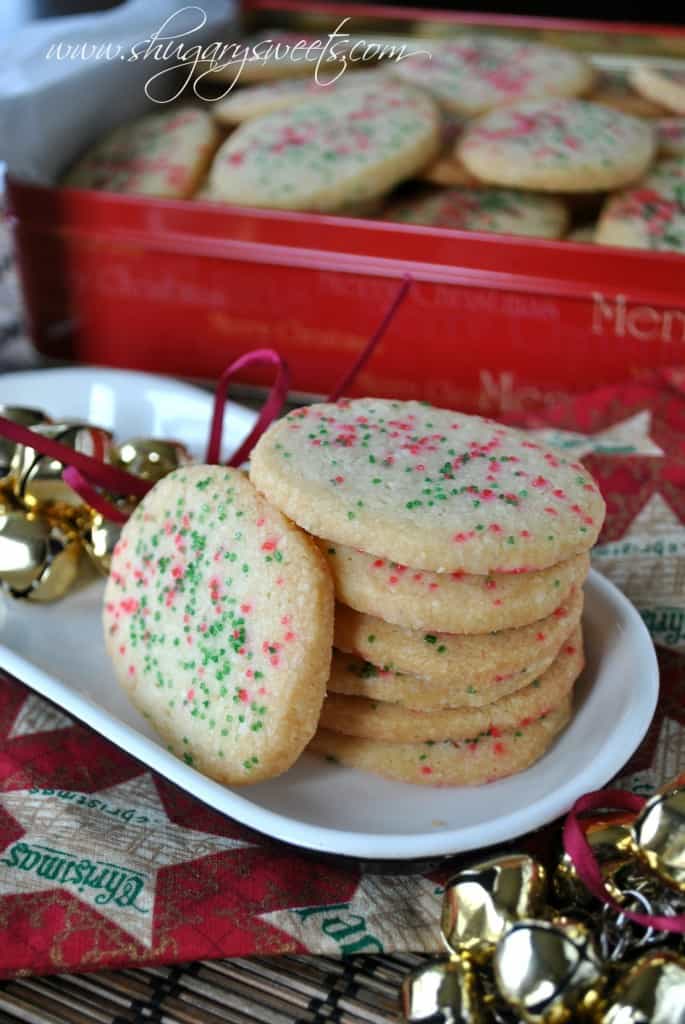 Copycat Jingles Shortbread Cookies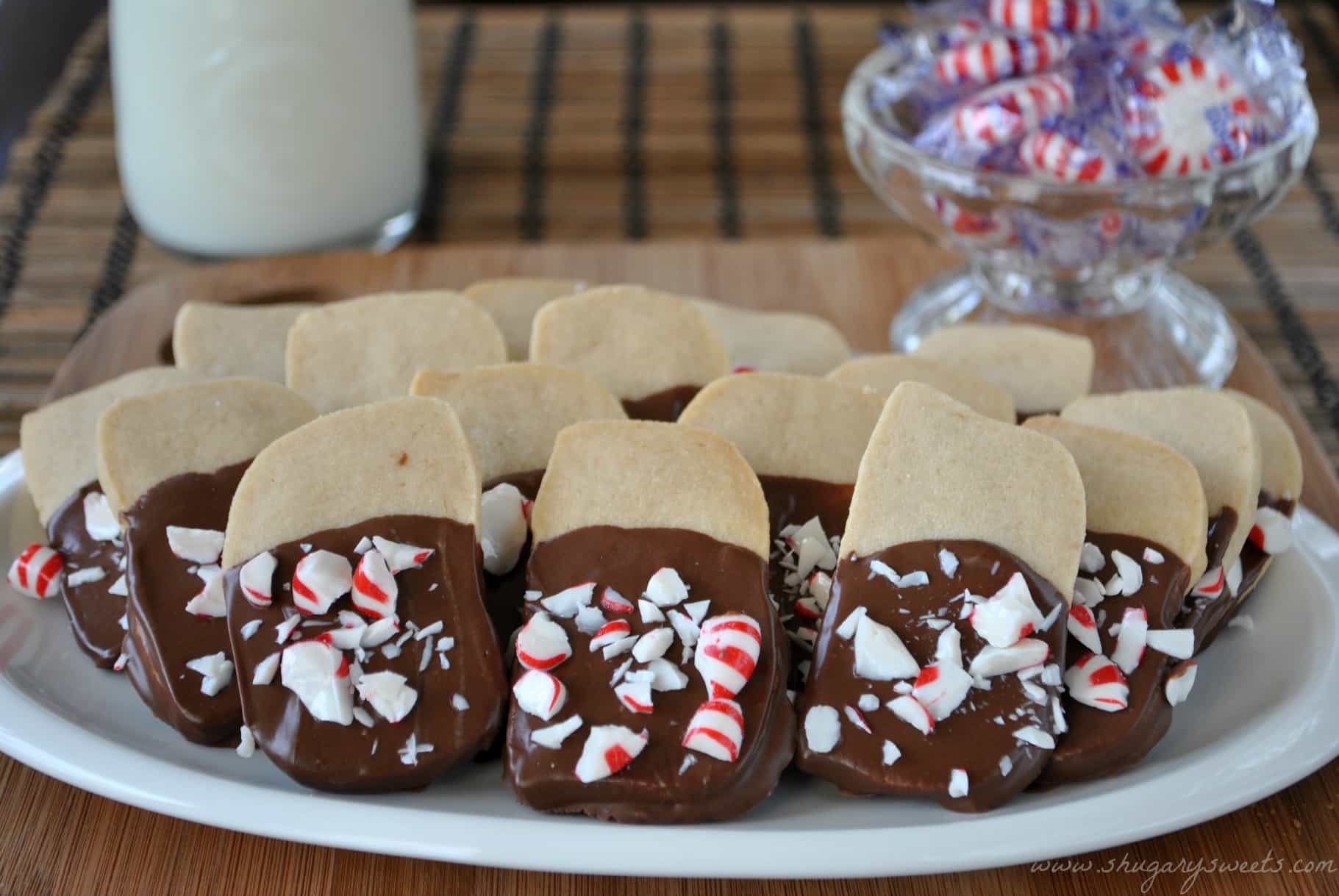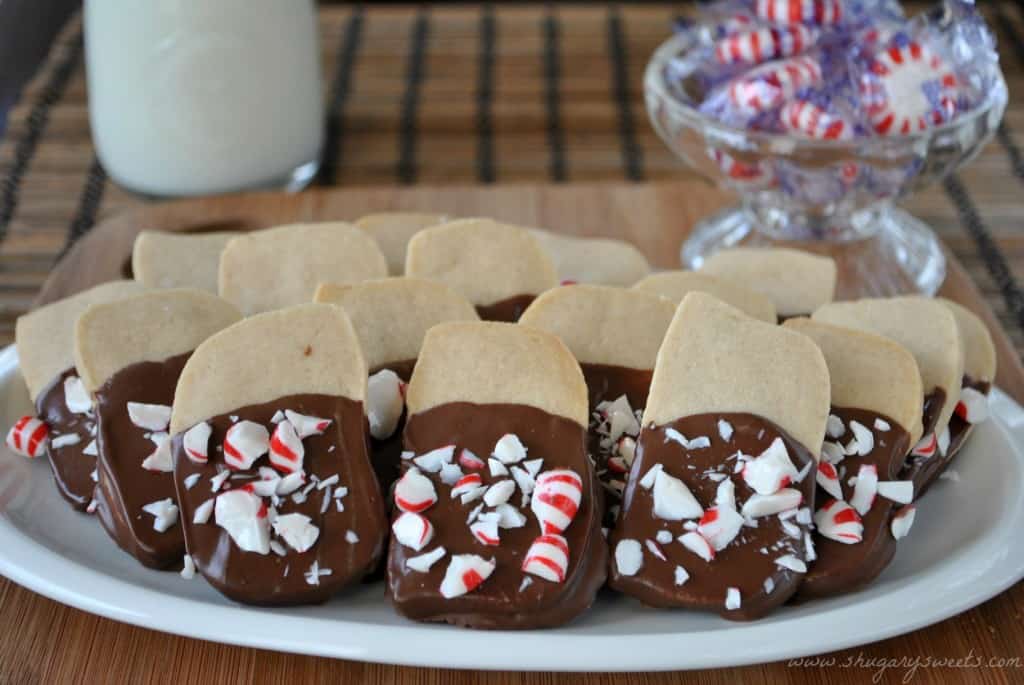 Chocolate Peppermint Shortbread Cookies
Only three weeks left before Google Reader disappears! Make sure you follow me onBloglovin'!
Facebook | Twitter | Google+ | Pinterest | instagram
Yield: 3 1/2 dozen
Cherry Chocolate Chip Shortbread
Buttery Shortbread Cookies with chocolate and cherries! They are so easy to make and very pretty too!
Ingredients
3/4 cup unsalted butter, softened
1 cup powdered sugar
1/4 cup maraschino cherry juice
5 maraschino cherries, chopped
2 1/4 cup all purpose flour
1/4 tsp kosher salt
1/2 cup mini chocolate chips, divided
Instructions
In a large mixing bowl, beat butter with powdered sugar for two minutes, until creamy. Add cherry juice, cherries, flour and salt. Beat until fully combined.
Fold in 1/4 cup mini morsels.
Spread dough on a parchment paper lined baking sheet. My dough measured about 14x9inch. Bake in a 350 degree oven for 15-20 minutes.
Cut immediately after removing from oven. I cut mine into strips by cutting in thirds lengthwise, then cutting one inch strips, width-wise.
Melt remaining 1/4 cup mini morsels. Put into a ziploc bag and cut off the corner. Drizzle over cooled cookies. Allow to set and enjoy! Store cookies in air tight container for up to one week.
Notes
To spread cookie dough on parchment paper, dip fingertips (repeatedly) in flour to keep them from sticking.