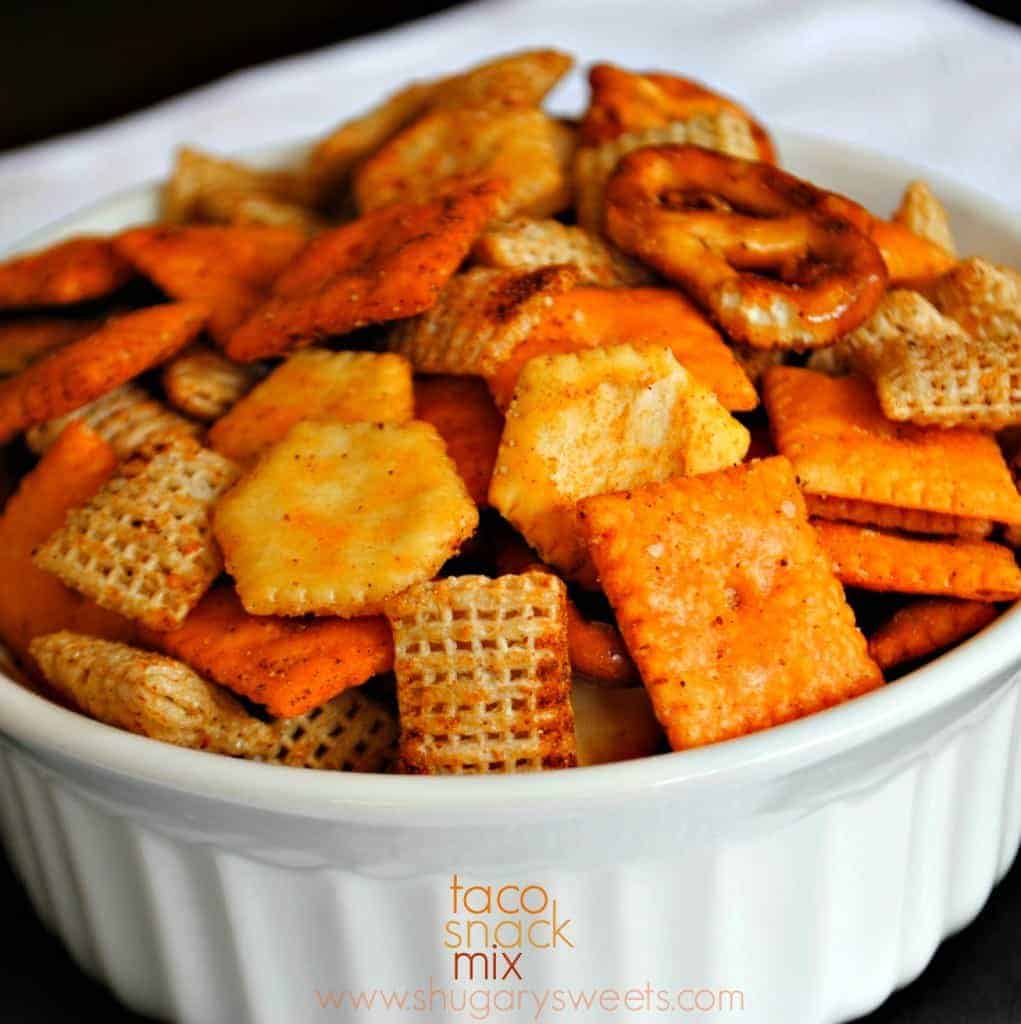 I love a good snack mix. Don't you ever get sick of buying chips and crackers? I must spend a fortune on cheese crackers. And with school out this week, my kids tend to eat us out of house and home. 
But this snack mix? You can buy the expensive cheese crackers and mix them with pretzels, oyster crackers and chex cereal (I used an off brand to make it even less expensive). Top them with the seasoning and let them hang out in a paper bag (NO OVEN NEEDED) for a few hours. These are way better than any flavored cheese crackers you might buy from the grocery store. 
Plus, you can make your own taco seasoning (this one is pretty yummy). 
Thank you to Allison at Alli -n- Sons for inspiring me to make my own taco seasoned mix. 
Want more snack mix recipes?
BBQ Chips – use the seasoning mix for a yummy twist on chex mix or oyster crackers
Taco Snack Mix
Ingredients
4 cup chex cereal
4 cup oyster crackers
4 cup cheese crackers
4 cup pretzels twists (mini)
2/3 cup canola oil
3/4 cup taco seasoning mix
Instructions
In large paper bag, double lined, dump all ingredients. Fold top of bags down and shake about 20 times until everything is mixed and coated. Let sit until oil has been absorbed (bottom of bag will be greasy, so be sure to put it on a piece of wax paper or foil).
Pour into airtight container. Enjoy!