Enchilada Beef Rollups
Cinco de Mayo is right around the corner. How about making some delicious Enchilada Beef Rollups!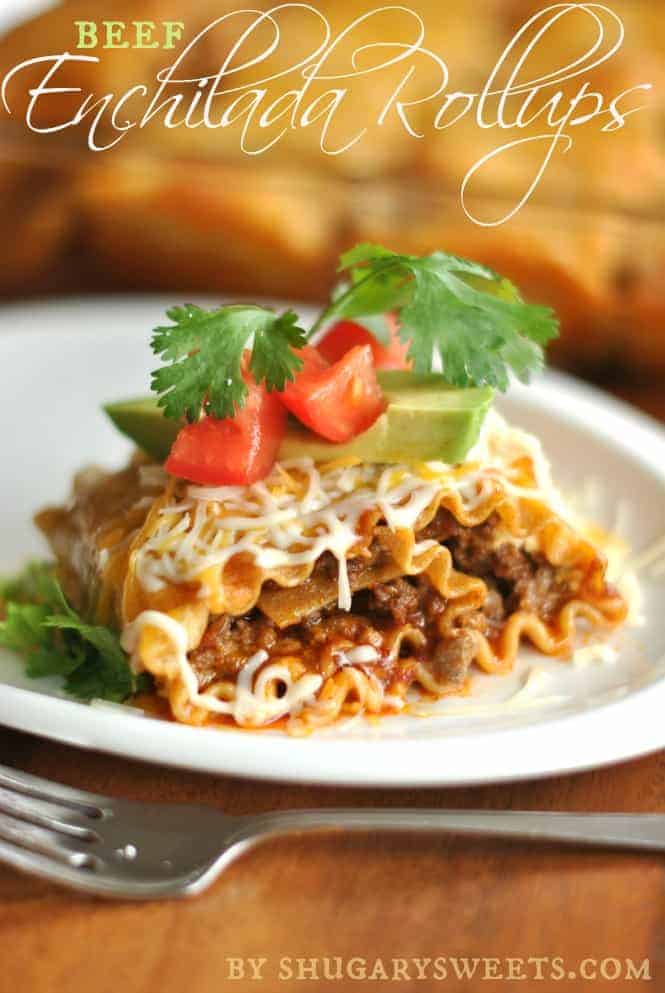 I seriously could eat Mexican food every single night. My husband loves it too, as do two of my kids. However, two of my children LOVE pasta. I would say they are part Italian, but they're not.
This dinner made everyone happy! The pasta lovers enjoyed the noodles, and the Mexican lovers enjoyed the spicy sauce! Don't you love when a single meal can please everyone?
This recipe takes a little extra work because you have to boil your lasagna noodles first. But, you can make this dish in the morning and cook it at dinner time. You can also make it the night before…I get how busy you all are!!
Now, if only my family could agree on their favorite cookie…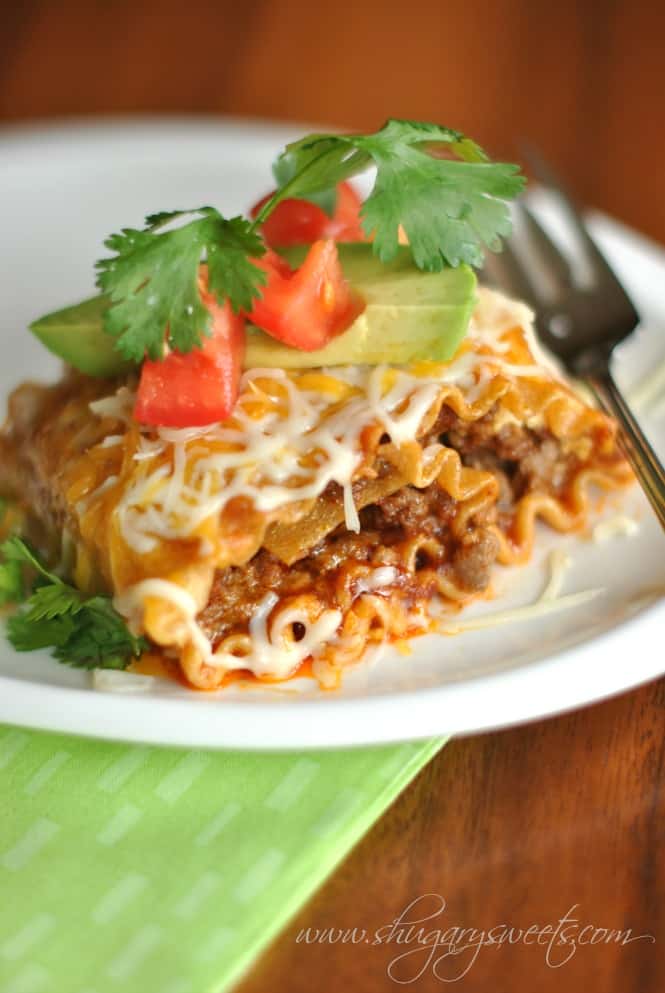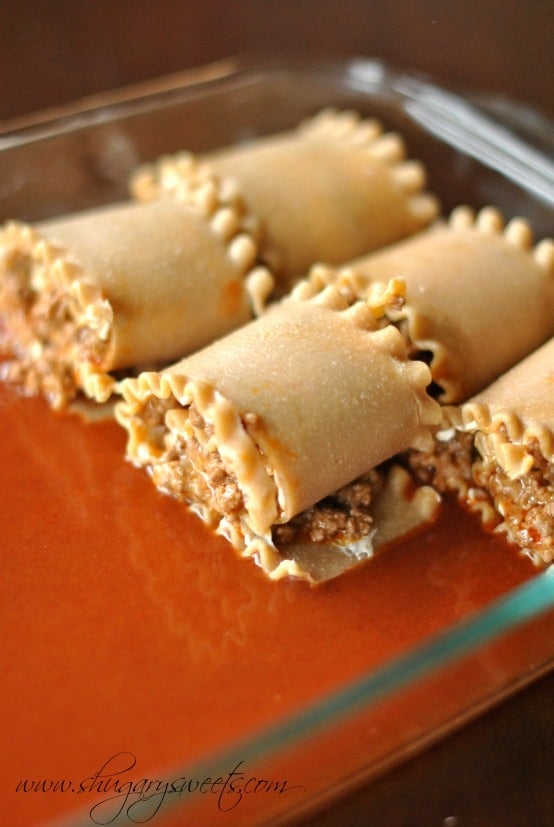 Don't miss a single recipe: connect with Shugary Sweets!
Instagram | Facebook | Twitter | Google+ | Pinterest | Bloglovin'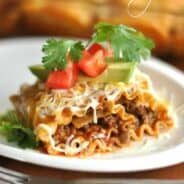 Enchilada Beef Rollups
Yield: serves 6-8
Prep Time:30 minutes
Cook Time:35 minutes
Cinco de Mayo is right around the corner. How about making some delicious Enchilada Beef Rollups!
Ingredients:
15 lasagna noodles, cooked
2 lb ground beef (or ground turkey)
2 can (10oz) red enchilada sauce, divided
2 1/2 tsp ground cumin, divided
1 cup mozzarella cheese, shredded
8oz cream cheese, softened
2 cup colby jack cheese, shredded
Directions:
Prepare lasagna noodles according to package directions. Lay on large sheets of parchment paper.
Brown beef in large skillet until fully cooked. Drain. Add 1 can enchilada sauce, 1 1/2 tsp ground cumin and mozzarella cheese. Set aside.
In a small bowl, mix softened cream cheese with 1 tsp ground cumin until combined, set aside.
Pour 1/2 can of enchilada sauce in bottom of 13x9 baking dish. Using a small spatula, spread cream cheese mixture over lasagna noodles, using all the cheese until evenly coated. Top with ground beef mixture. Roll up each noodle (don't worry if some falls out) and place seam side down in baking dish. Repeat until all 15 noodles are in dish. Spoon leftover meat (that fell out onto the parchment paper) onto the noodles. Top with remaining 1/2 can of enchilada sauce. Finish with 1 cup of colby jack cheese. Cover with foil and bake in a 350 degree oven for 30 minutes. Remove foil and top with remaining cheese. Heat until cheese is melted, about 5 minutes.
To garnish, add avocado, lettuce, tomato, sour cream, cilantro, etc! Enjoy!
MAKING THIS RECIPE? Share it with me on Instagram using the hashtag #ShugarySweets so I can see what you're cooking up in the kitchen!
Want more delicious Cinco de Mayo ideas? Check out my Cinco de Mayo Pinterest board. There you will find dinner ideas, plus some delicious desserts including Churro Cupcakes and Tres Leches Cake. Yum.
Or, visit my list from Cinco de Mayo last year with 4 great dinner ideas plus some Jalapeno Corn Dip!